Straight to DVD sci-fi flicks tend to automatically get categorized in amongst cheesy and cheap C or D grade movies. There's no denying that a lot of these films perhaps do deserve this automatic categorization but a lot of them don't, Beyond Skyline being one of them.
Technically a sequel to the 2010 film Skyline (though there is no need to have seen the first one), Beyond Skyline brings together all the drama and action of a sci-fi alien invasion, creating an enjoyable watch for any fan of the genre.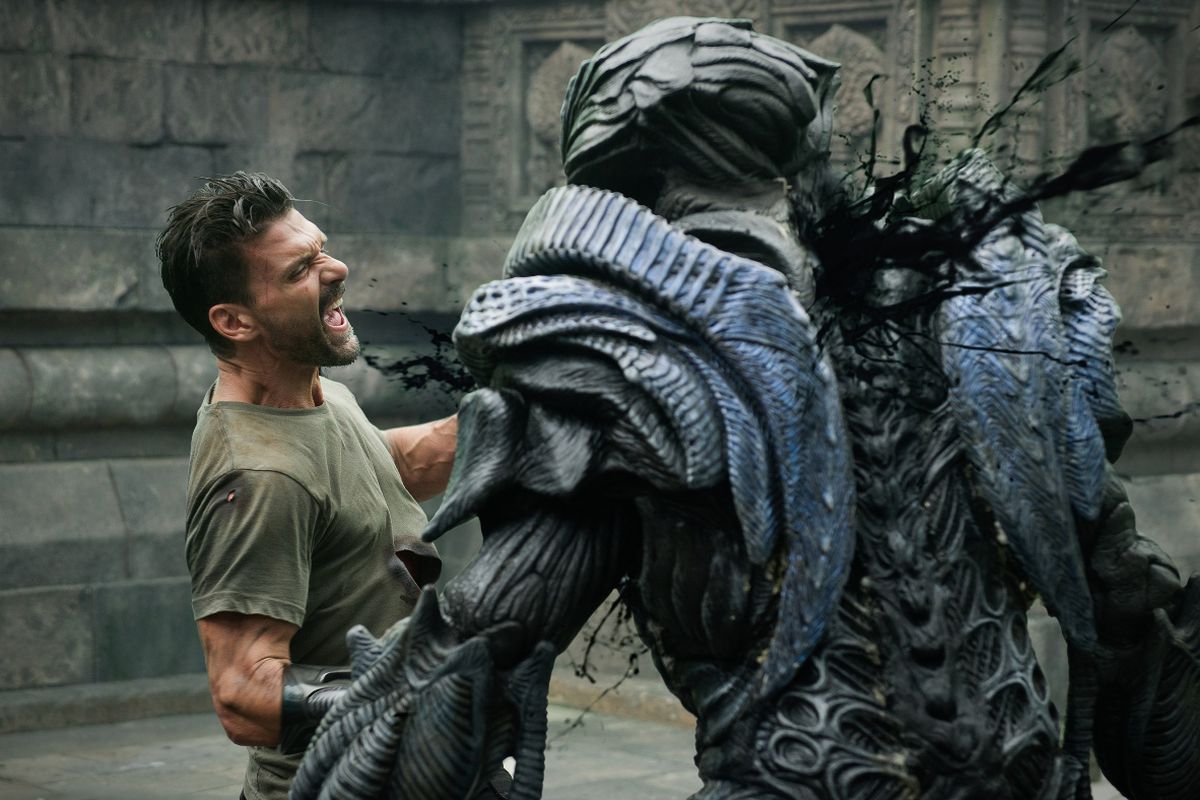 As soon as the film started to play, I was immediately interested. The quality of Beyond Skyline was much better than I anticipated, most specifically with its production value. Sci-fi Indies can be cheap as mentioned mainly based off the computer animation, which totally makes sense. It takes a lot of money and skill to get an alien or alien ship to look good and low budget films most likely won't have access to this. In turn, we as viewers sometimes must grin and bear these moments in a sci fi film. Funnily enough, Beyond Skyline wasn't too bad; I only noticed it when things or aliens were closer. Even then it wasn't on the screen for too long, causing my face to grin and bear it for a long period of time.
The narrative and storyline didn't go where I thought it would and was less cliché, especially in terms of the father / son estranged relationship. Telling most of the story from the inside of the alien ship as opposed to the outside was an interesting narrative perspective. I soon got very 'Falling Skies', alien invasion vibes with alien baby hybrids, aliens turned good and the harvesting of humans.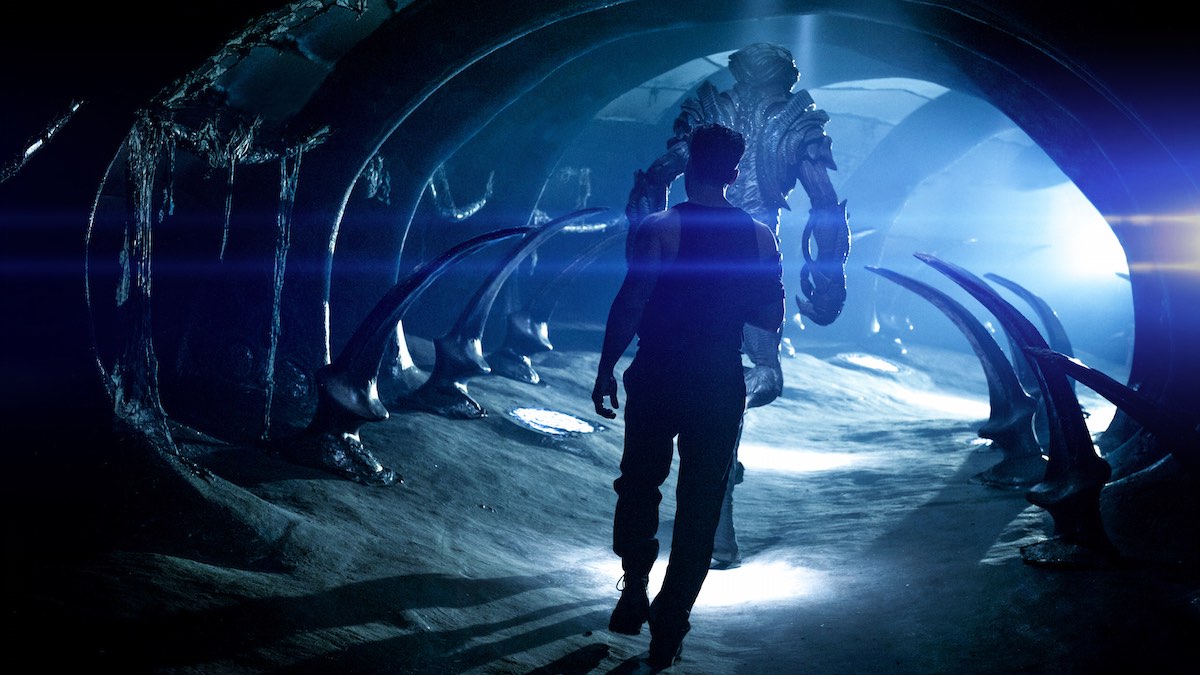 The intensity was high and left my eyes glued to the screen waiting to see what would happen next. The survivalist genre will always be one of my favourite genres too and Beyond Skyline certainly had this too.
Beyond Skyline may unfortunately fall into the C and D grade sci-fi movies but that doesn't mean to say it deserves it. Although I hadn't seen Skyline so I could make any comparisons, Beyond Skyline stood steady on its own, making it an enjoyable film for any sci-fi nut.
Film Details
Year: 2017 / 2018 DVD Release
Rating: M15+
Running Time: 105 MIN
Genre: SciFi
Director: Liam O'Donnell
Starring: Frank Grillo, Bojana Novakovic, Callan Mulvey, Iko Uwais, Yayan Ruhian, Betty Gabriel, Antonio Fargas
Production Studio: Hydraulx, North Hollywood Films,, Infinite Frameworks Studios, Mothership Pictures
Distributor: Defiant Films / Madman Etertainment
The following two tabs change content below.

Lauren has always had a thing for the art of storytelling. Whether it be film, television or gaming, Lauren can usually be found scanning the pages of Twitter and YouTube for the latest film trailer or becoming too emotionally invested in a video game or TV show.

Latest posts by Lauren Hutchinson (see all)