The darker side of the cartoon world.
Bendy and the Ink Machine from Joey Drew Studios sees a soon to be pop culture icon, Bendy who is stylised after early vintage 20th Century, Disney-esque animations in sepia tone (brown, white and black).
A first person game sees you, a former employee and artist called Henry at Joey Drew Studios returning to the office after a mysterious invitation from Joey Drew – but things are not as you left them.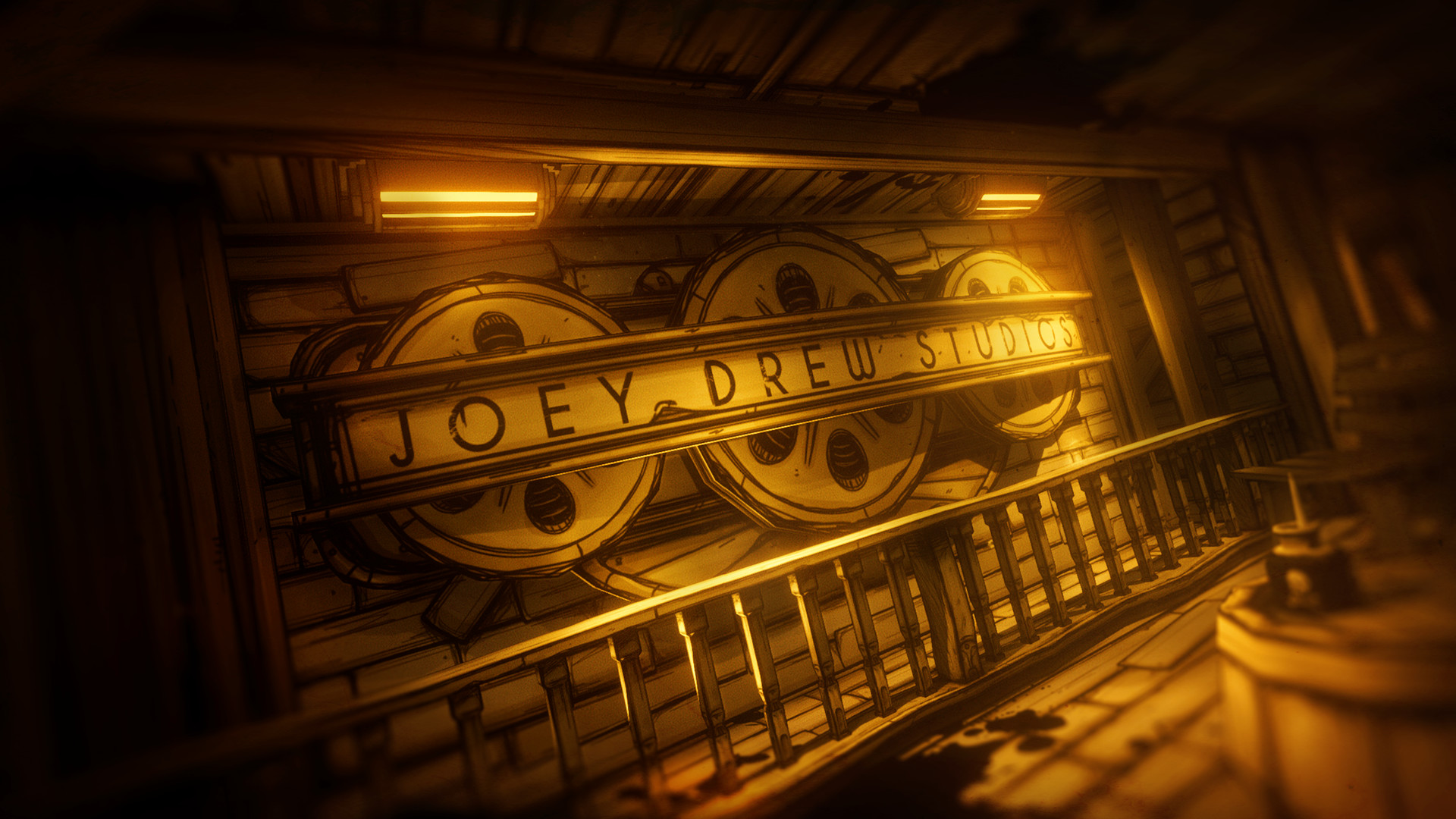 Something sinister occurred in your absence. An Ink Machine was installed aswell to improve productivity – was it this and the leaking dark ink that caused the occult like transformation of the place you once worked at?
Bendy and the Ink Machine ushers you in to Chapter One, an episodic game, comprising of five episodes in total, your first couple of goals are to restore power to the Ink Machine and find missing items around the Studio to restore ink pressure.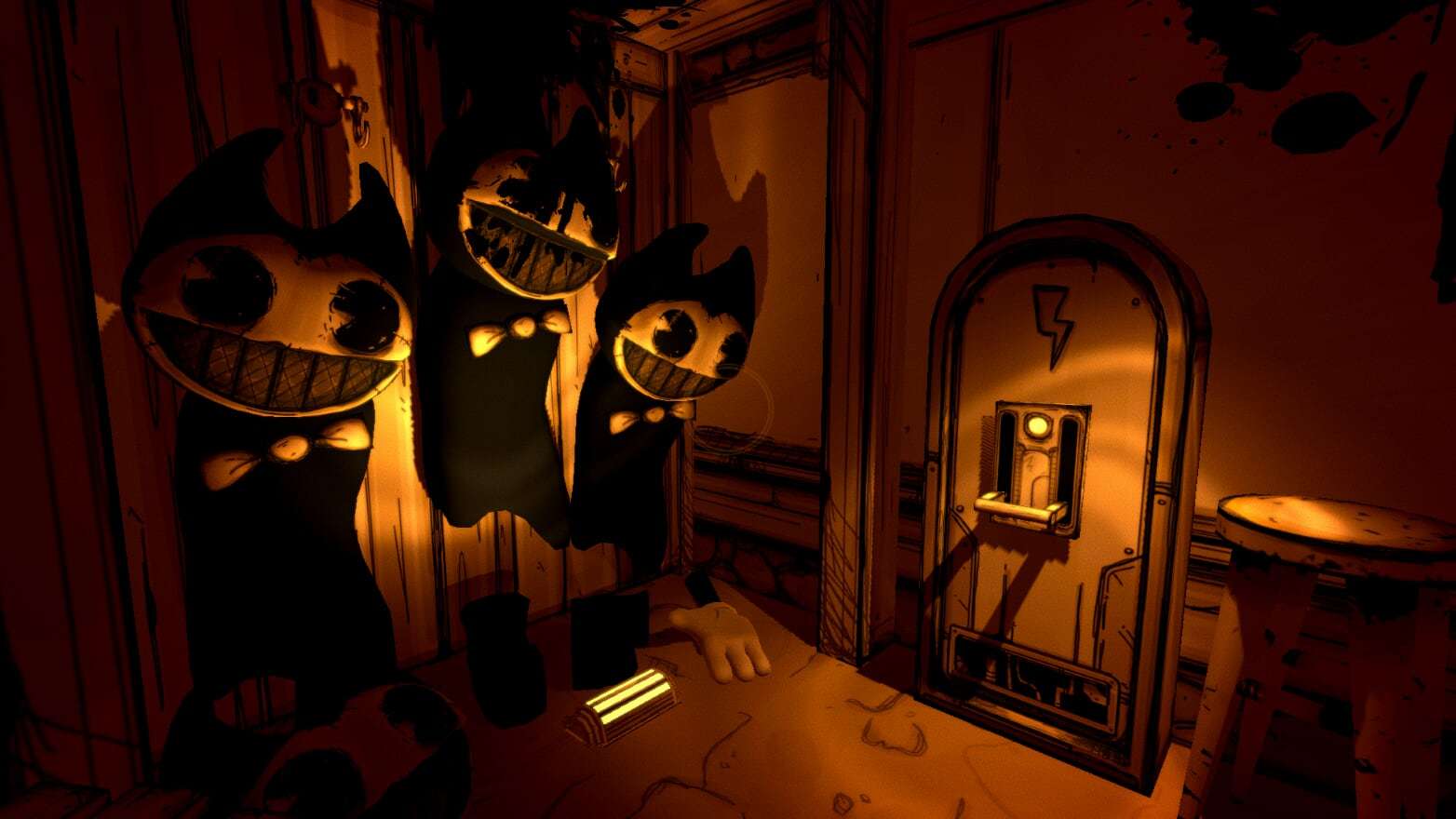 This title may be short with five episodes, but it is a lengthy play – made so by the complexity of some puzzles and the procedural placements of items that you need to locate. Where you find an item at one point, may not be in the same place next time around.
The maze-like corridors and small rooms of the Studio prove a challenge at times aswell – as you roam about it's very easy to get yourself turned around.
Bendy and the Ink Machine relies on your observational skills as much as your tolerance to jump scares and patience.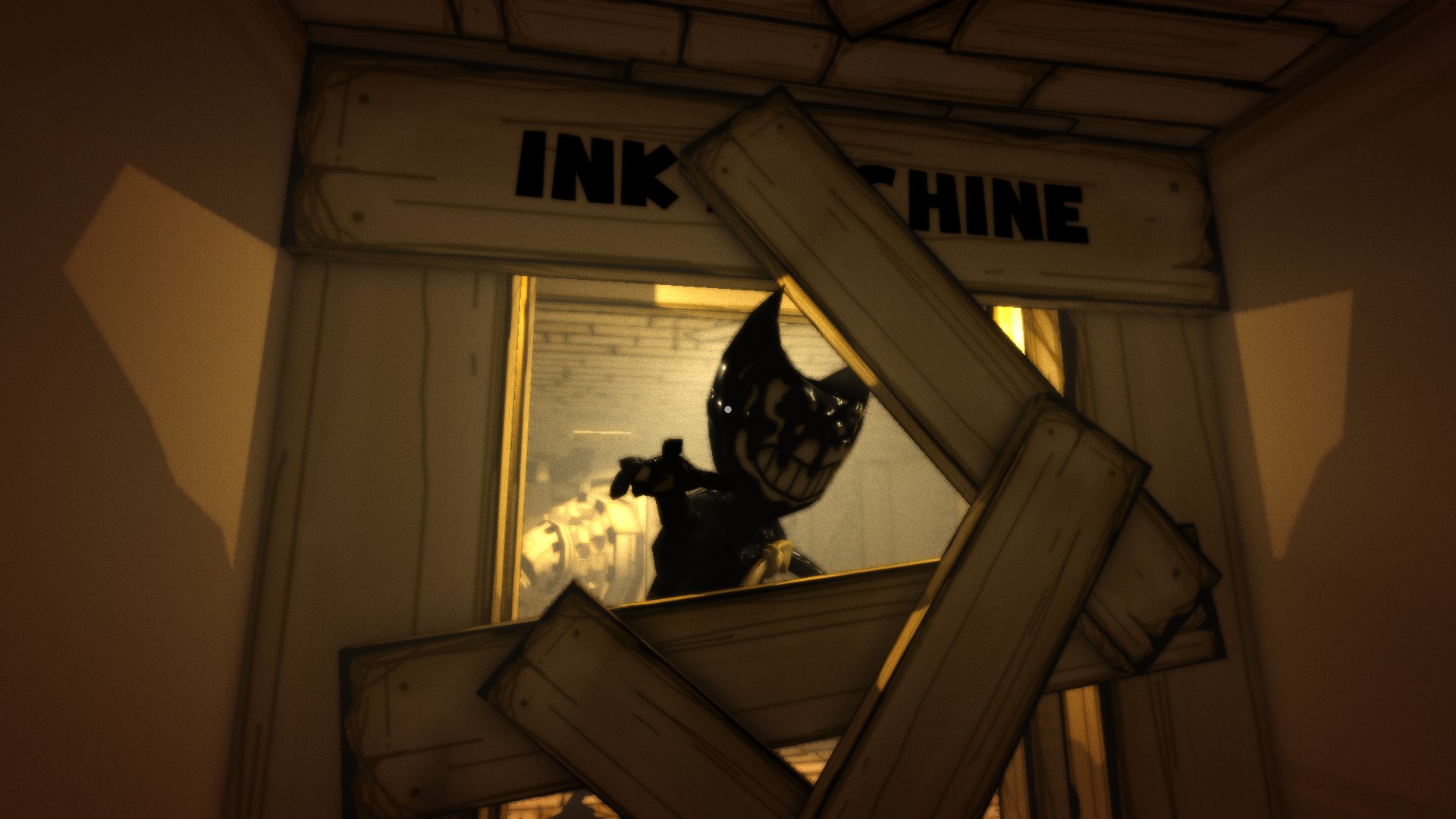 The narrative of the game is told through recordings that you find while on your explorations. Bit by bit it becomes clearer as the game goes on and events are relayed via the cryptic recordings by the now missing staff.
You will encounter some melee combat, basic and while refreshing to the playability it's not what the game is all about overall. I won't go in to the combat side of things as this will end up in a spoiler.
Bendy and the Ink Machine was my jam for the festive break. Taking some down time I picked up this one with the intention to complete it.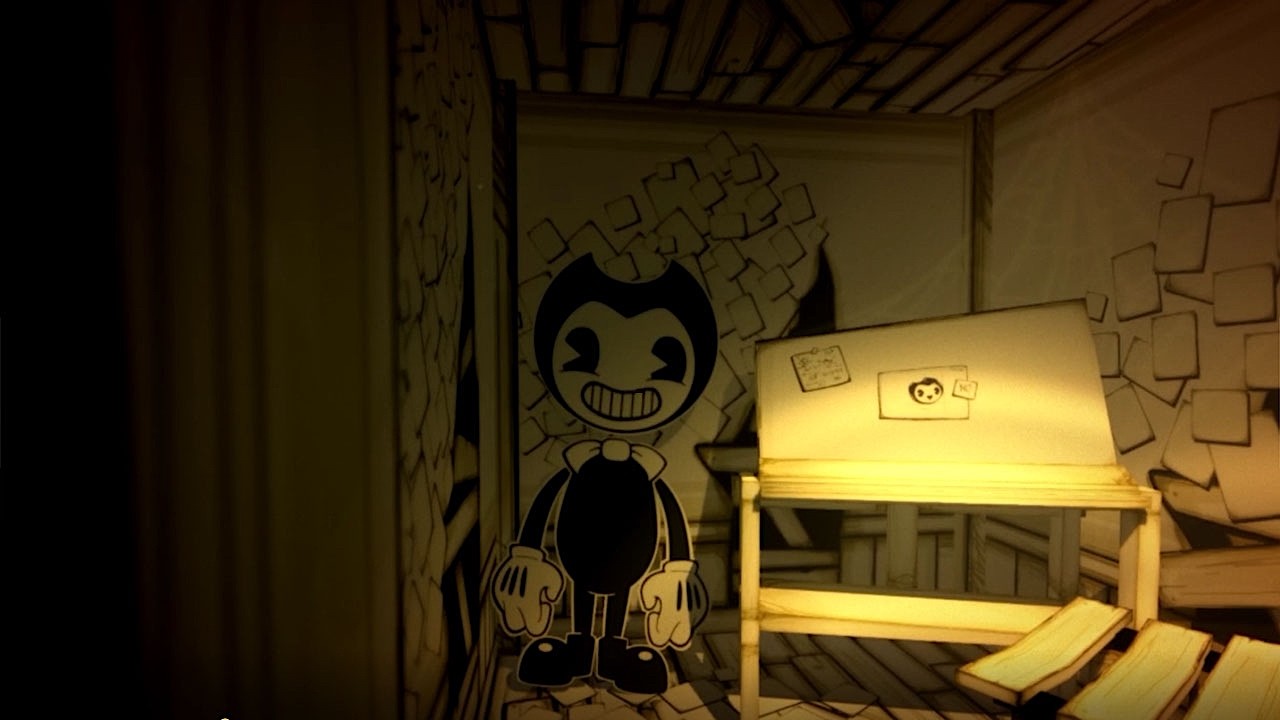 Complete I did – but it most certainly is not a quick run through as I thought it would be.
Initially releasing for PC, Bendy and the Ink Machine is now out on Switch and also iOS.
My recommendations for this one could not be higher. Solid puzzle play with an equally solid and engaging story.
Get Bendy and enter in to the horror of the Ink Machine.
Bendy and the Ink Machine (Switch) Review
Game Details
Released: December 2018
Rating: M15+
Platforms: Nintendo Switch (reviewed), also on iOS, PlayStation 4, Xbox One, PC (Windows 10)
Genre: Puzzle, Horror
Developer: Joey Drew Studios
Publisher: Joey Drew Studios
The following two tabs change content below.

First playing Pacman and Astro Wars Shane then moved to Nintendo's Game & Watches and the mighty SEGA Master System II. He has owned every major gaming console in the past 30 years of gaming and been in the Video Gaming industry for over a decade. He is also a diehard fan of all things horror and any Jim Carey movie aswell as anything gadgety and with blinky lights. He tries to convince others that he has Super Powers. He doesn't.