Get ready for a positively crawly experience only possible in immersive VR! Featuring a unique mix of action and strategy, Attack of the Bugs will be launching on Steam VR for the Oculus Rift and HTC Vive on November 29, 2017.
This game transports players to a stylish, B-movie, horror-humor nightmare, surrounded by hordes of creepy giant insects. Attack of the Bugs features a twist on traditional VR shooters where, in addition to taking part in the action themselves, players must also gather resources and strategically deploy mini-armies to conquer the evil bug Queen and escape an insect-filled nightmare.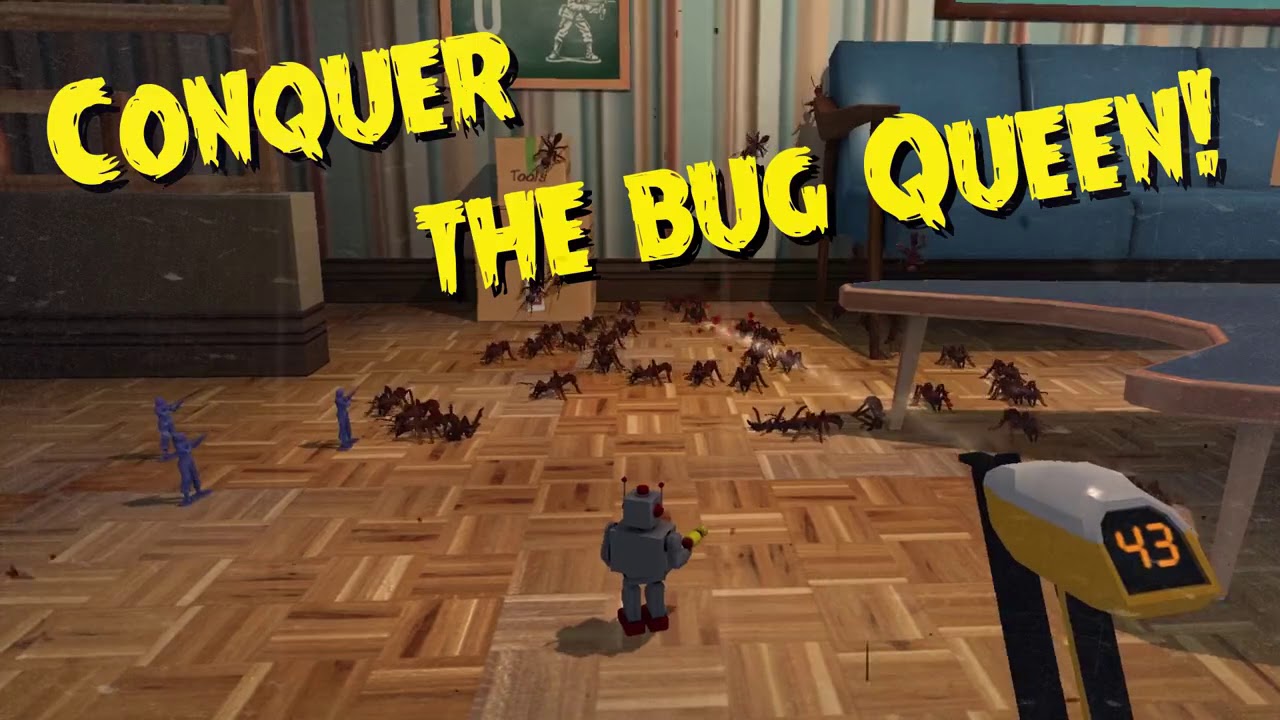 "As VR gamers ourselves, we wanted to create something unique that not only used the power of the emerging technology to transport you to a different world, but also brought something new and compelling to the table as a game," says Francois Bertrand, co-founder of Empty Clip Studios and lead designer on the project.
With a mission campaign as well as infinite mode challenges, Attack of the Bugs will reward players willing to face their worst multi-legged fears!
Developed by Empty Clip Studios who are a small indie shop that's been around since 2007, best known for their award-winning music-based game Symphony. They are passionate about creating unique games that innovate, whether through design, art, storytelling or tech, and will be announcing such another new project shortly.
The following two tabs change content below.

First playing Pacman and Astro Wars Shane then moved to Nintendo's Game & Watches and the mighty SEGA Master System II. He has owned every major gaming console in the past 30 years of gaming and been in the Video Gaming industry for over a decade. He is also a diehard fan of all things horror and any Jim Carey movie aswell as anything gadgety and with blinky lights. He tries to convince others that he has Super Powers. He doesn't.