Classy. If I have to describe Asus' Zenbook 3 with one word, that would be it. Razer thin and beautifully styled, with its own faux-leather carrying pouch, it's going to be the best-looking device on the boardroom table.
If I could have one other word to describe the Zenbook 3 it would be expensive. It's going to cost you two grand for this very posh laptop. Up against the equivalent Microsoft Surface Pro, it's a fair bit cheaper, but up against a "normal" laptop, you are paying for those stylish lines.
The device is compact. It's as big as a tablet, but with a keyboard as well. The Zenbook 3 is shockingly thin – less than 12mm. How on earth Asus have been able to cram anything into the notebook's positively anorexic frame is beyond me. And at just under a kilo, you are not going to get tired walking around showing it off to everyone.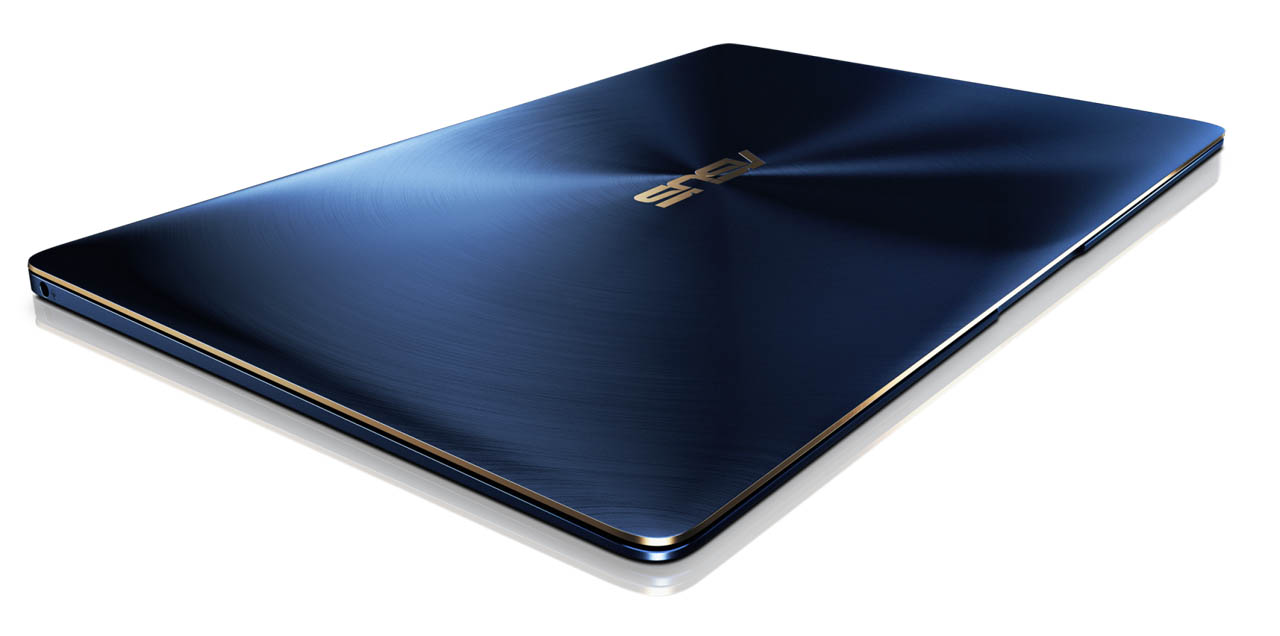 The device is ridiculously compact, considering the specs, measuring 296 x 191 x 12 mm. The display is a 16:9 1920×1080 12.5" LED panel that offers a very crisp picture with a particularly wide viewing 178 degree viewing angle.
The Zenbook 3 has but one USB Type-C connector to physically link it to the outside world. This versatile connection future-proofs the device and can be used to charge the battery, connect peripherals and even displays. The Zenbook 3 comes with an adapter that plugs in the USB-C socket allowing you to connect regular USB equipment, HDMI displays, as well as another USB-C peripheral/charger via the pass-through.
Whilst there is a headphone socket, the machine's built-in Harmon Kardon quad-speaker surround sound packs a punch. Again, an incredible feat for such a tiny device.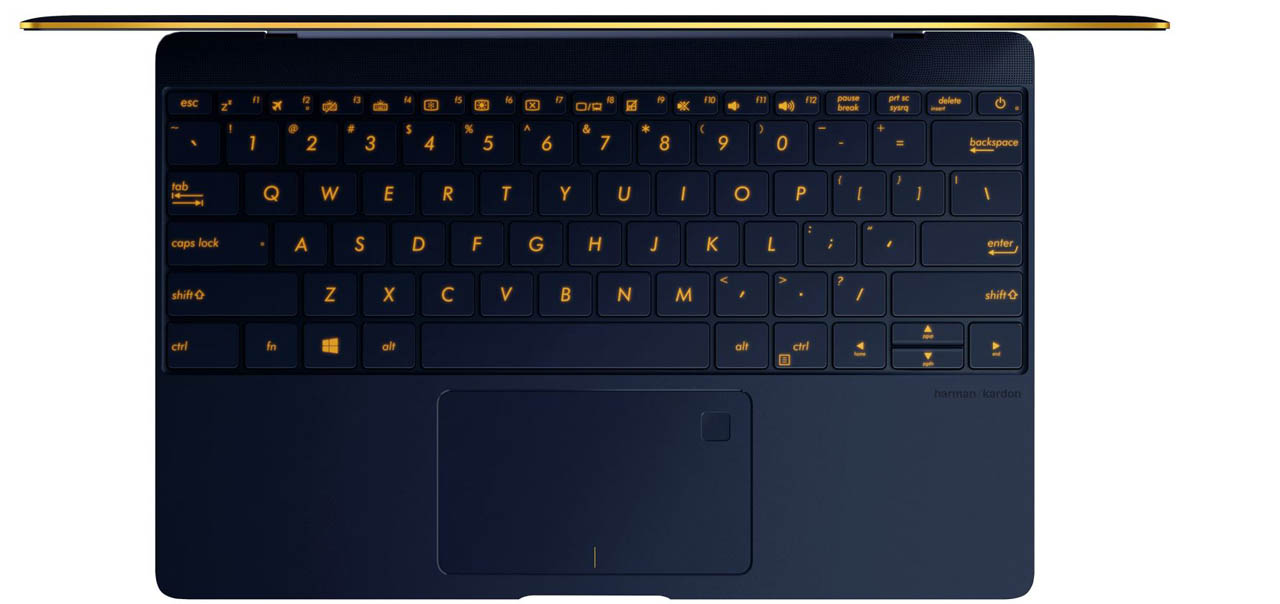 Under the hood, a clever, and very quiet, cooling system keeps the impressive 2.7GHz i7-7500U CPU from melting the chassis. There's also 8 GB (there was a whopping 16GB in the review sample) of DDR RAM, and a 500GB SSD.
The machine comes pre-loaded with Windows 10 Pro, but you are going to need to buy Office if you want to extend usage beyond the 30-day trial.
Compared to you're a similar-sized tablet, the Asus Zenbook 3 is astonishing. This is a device that's going to have no trouble powering all your favourite business apps.
It's if your tastes are a little more graphically exotic, that the Zenbook 3 starts to falter. Video duties fall upon a sadly underwhelming Intel HD Graphics 620 integrated graphics solution. To be fair, the fact that they have managed to shoe-horn an NVIDIA GTX 1050 GPU into their upcoming Zenbook Pro machine, is nothing short of necromancy.
Nevertheless, the Zenbook 3's lack of graphical prowess is limiting compared to dedicated gaming laptop. But, if all you want to do is edit the old picture using Photoshop express, you'll be fine. Similarly, you'll have no problem with a quick bout of Minecraft Windows 10 Edition.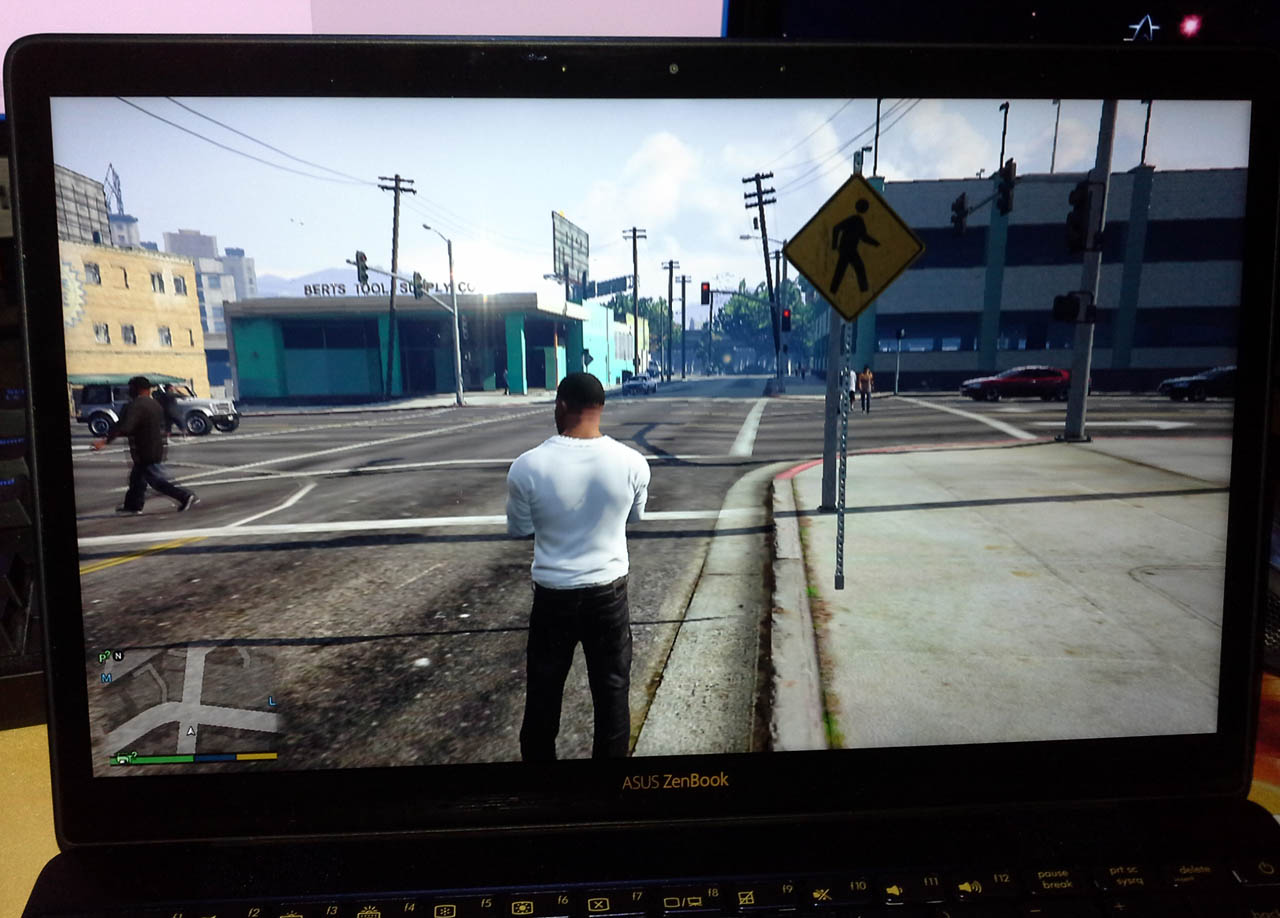 Of course, this is STG, so I still needed to put the Zenbook 3 through its paces and see what sort of real gaming experience I could have with it. How would the Zenbook 3 cope with a "proper" game. The result was surprising.
I thought I'd give the machine a challenge by downloading a copy of Grand Theft Auto V via the built-in 802.11ac wi-fi (which had no problem with a 7.8MB/s download). By no means a new game, GTA V is still a pretty demanding affair. A little bit of tweaking, making some visual concessions, and I got the game to run at a very stable 30fps. For a machine that's not really designed for video games, I was able to have a great bit of wholesome fun mowing down the denizens of San Andreas in GTA V. With a wireless dongle hanging out the USB adapter, the Zenbook 3 happily serviced my immediate mobile gaming needs by powering an Xbox One Controller.
The Asus Zenbook 3 is a is a great alternative to a laptop, and a cheaper and more stylish alternative to a Surface Pro. The CPU is more than capable of handling your mobile office and email tasks with the added bonus of being able to play a few games. When it's time to replace my tablet, I can seriously see myself considering buying one of these machines for myself.
Device Details
Make: ASUS
Model: ASUS ZenBook 3 UX390UA
Processor: 7th Gen i7
RAM (Memory): 8GB or 16GB
Storage: 256GB or 512GB (up to 1TB)
Price: Over $2,000.00
The following two tabs change content below.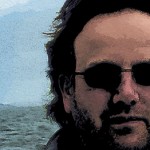 Senior Editor | Feature Writer & Contributor - NZ & AUS
at
STG
Darren has been playing video games for over thirty-five years and writing about them for the last nine. He has written for New Zealand's Game Console, both the short-lived print magazine and in the pages of NetGuide. These days he writes for anyone that asks nicely, as well as his own blog www.vicbstard.com.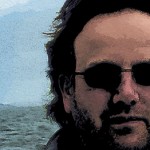 Latest posts by Darren Price (see all)