The insect sized superhero returns to the big screen, with company.
Following on from 2015's Ant-Man former criminal Scott Young (Paul Rudd) is on house arrest with a polite and determined FBI agent keen to catch him outside of his parole condions.
With Scott's relationship with his ex-wife and his daughter having vastly improved life is going good, if not a restricted.
During this extended house arrest period, Hope (Evangeline Lilly) and Hank (Michael Douglas) make advancements in entering the Quantum Realm in a, well, 'portable' lab to track down and hopefully rescue Janet (Michelle Pfeiffer), Hank's wife who in the early days became trapped there.
The advancements in Quantum travel that they have made have not gone unnoticed as another pursues them in order to save herself. It is in Ant-Man and the wasp that we are introduced to The Ghost (Hannah John-Kamen). A villain, that really is only guilty of trying to resolve an affliction that she never asked for.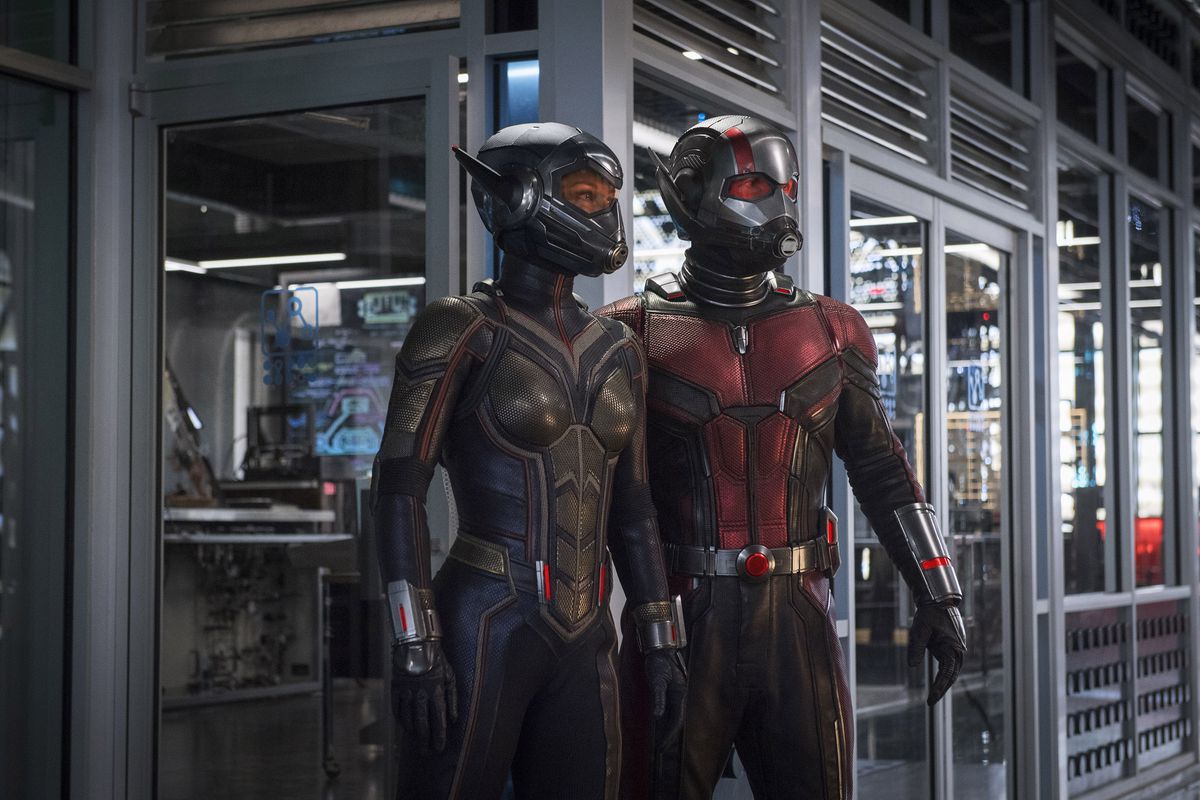 Hank creates a new suit where she can transform her size to the same as the prior Ant-Man that we have seen, but Hope is able to fly – thus becoming the Wasp.
Of coure not all goes as smooth as it should and although on probation, it's not too long before Hank and Hope need Scott to put on a slightly enhanced, at times larger than life, Ant-Man suit once again and join their dual team in saving Janet, and saving eachother.
Ant-Man and the Wasp plays out in the same vein as the first film and as all Marvel films do, not taking themselves too seriously.
This said, this sequel's humour fell flat in parts where it seemed a little bit overdone, or not necessary in certain intervals.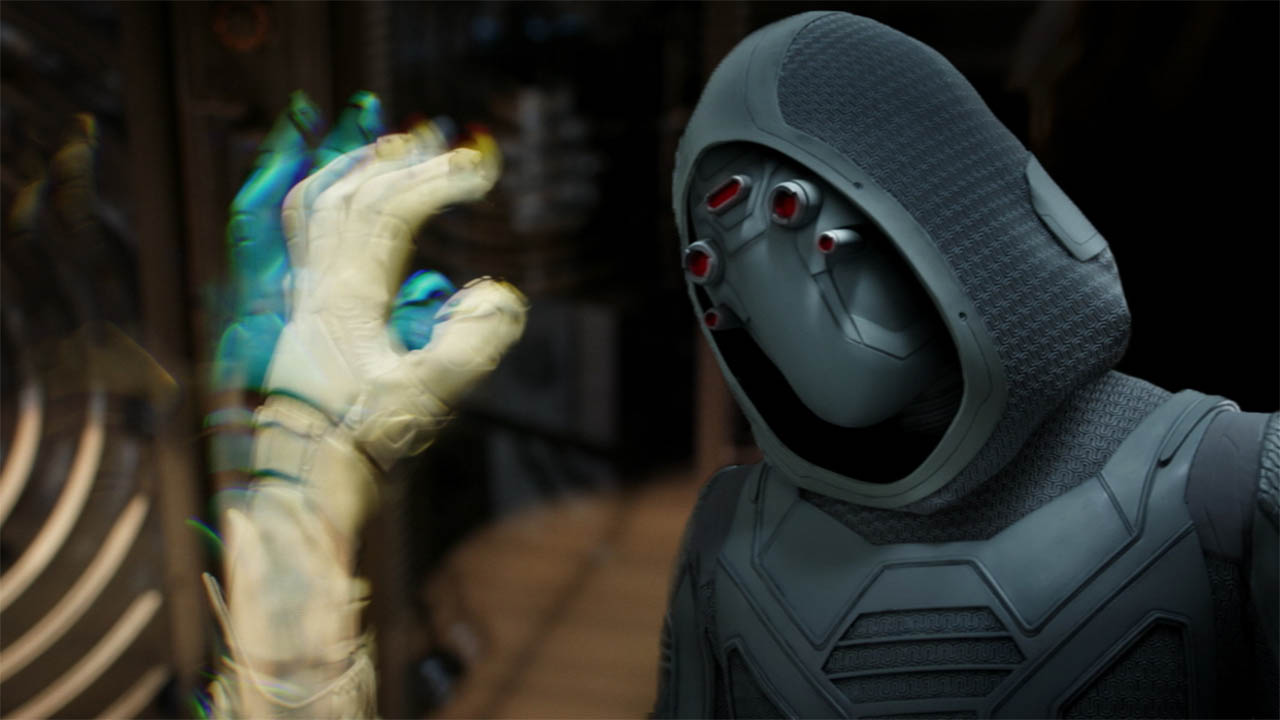 Nonetheless, if you can get past the bad one-liners and misaligned humour moments, Ant-Man and the Wasp is a fitting second chapter to the teeny sized superhero series.
Marvel Studios commissioned our friends at Dell Computers for all of the CGI technology, and as with all Marvel films, CGI is about 60 to 70% of the entire film.
Dell championed their latest tech to crunch out renders in beyond 4K resolution in a action filled eye candy fiesta.
A worthy sequel – and for those that are disciplined in the art of Marvel films, you'll know to stick through the credits. I'll say no more…
[Adsense-C]
Ant-Man and the Wasp (Marvel) Review
Film Details
Year: 2018
Rating: M15+
Running Time: 118 MIN
Genre: Action
Director: Peyton Reed
Starring: Paul Rudd, Evangeline Lilly, Michael Peña, Walton Goggins, Bobby Cannavale, Judy Greer, Tip "T.I." Harris, David Dastmalchian, Hannah John-Kamen, Abby Ryder Fortson, Randall Park, Michelle Pfeiffer, Laurence Fishburne, Michael Douglas
Production Studio: Marvel Studios
Distributor: Disney
The following two tabs change content below.

First playing Pacman and Astro Wars Shane then moved to Nintendo's Game & Watches and the mighty SEGA Master System II. He has owned every major gaming console in the past 30 years of gaming and been in the Video Gaming industry for over a decade. He is also a diehard fan of all things horror and any Jim Carey movie aswell as anything gadgety and with blinky lights. He tries to convince others that he has Super Powers. He doesn't.