An epic cyber punk film feast that was twenty years in the making.
Alita: Battle Angel takes an action filled romp through a dystopian-like future Earth in the year 2563 where humans had not only managed to partially destroy their existence after an event known as 'The Fall' but had also outdone themselves in cyborg and A.I. advancements.
A former human doctor; Dr. Dyson Ido (Christoph Waltz) happens to come upon the remains of a synthetic human while looking for scrap parts which for all purposes looks as though is beyond repair. But, the destroyed unit still has life sparkling in her very human brain.
Dyson takes her home and fits her with a new body, that he had previously designed and built for his daughter, it is here that we meet Alita(played by Rosa Salazar).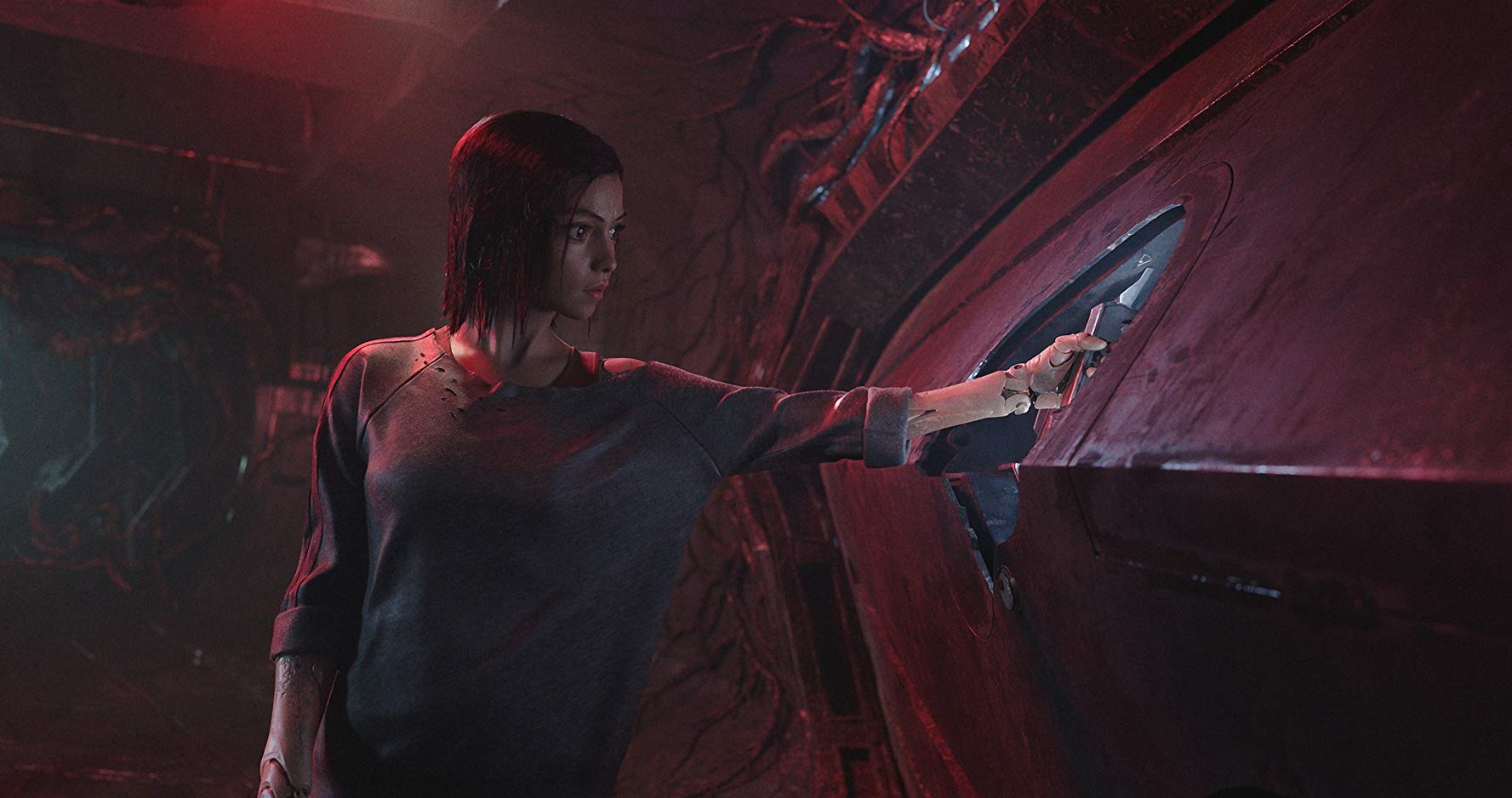 A teenage synthetic goes about re-discovering herself with no memory of her past.
The doctor, now more in tune with fixing or adding cyborg enhancements to humans, cares for Alita like a daughter and tries to protect her.
His estranged wife Chiren (Jennifer Connelly) also finds out about Alita and instantly recognises not only the bond that Dyson has formed but the body that Alita is fitted with.
Chiren split from him shortly after the death of their daughter and teams up with Vector (Mahershala Ali) a kingpin, of sorts, who controls the Motorball Combat – a brutal cyborg sport.
But, Vector is not all that he seems. He is a puppet for a higher power known as Nova (Edward Norton).
Nova resides in the floating city called Zalem a city where those on the ground dream of living in – but the only way you can get there is to be born there, or maybe earning favour with the elite…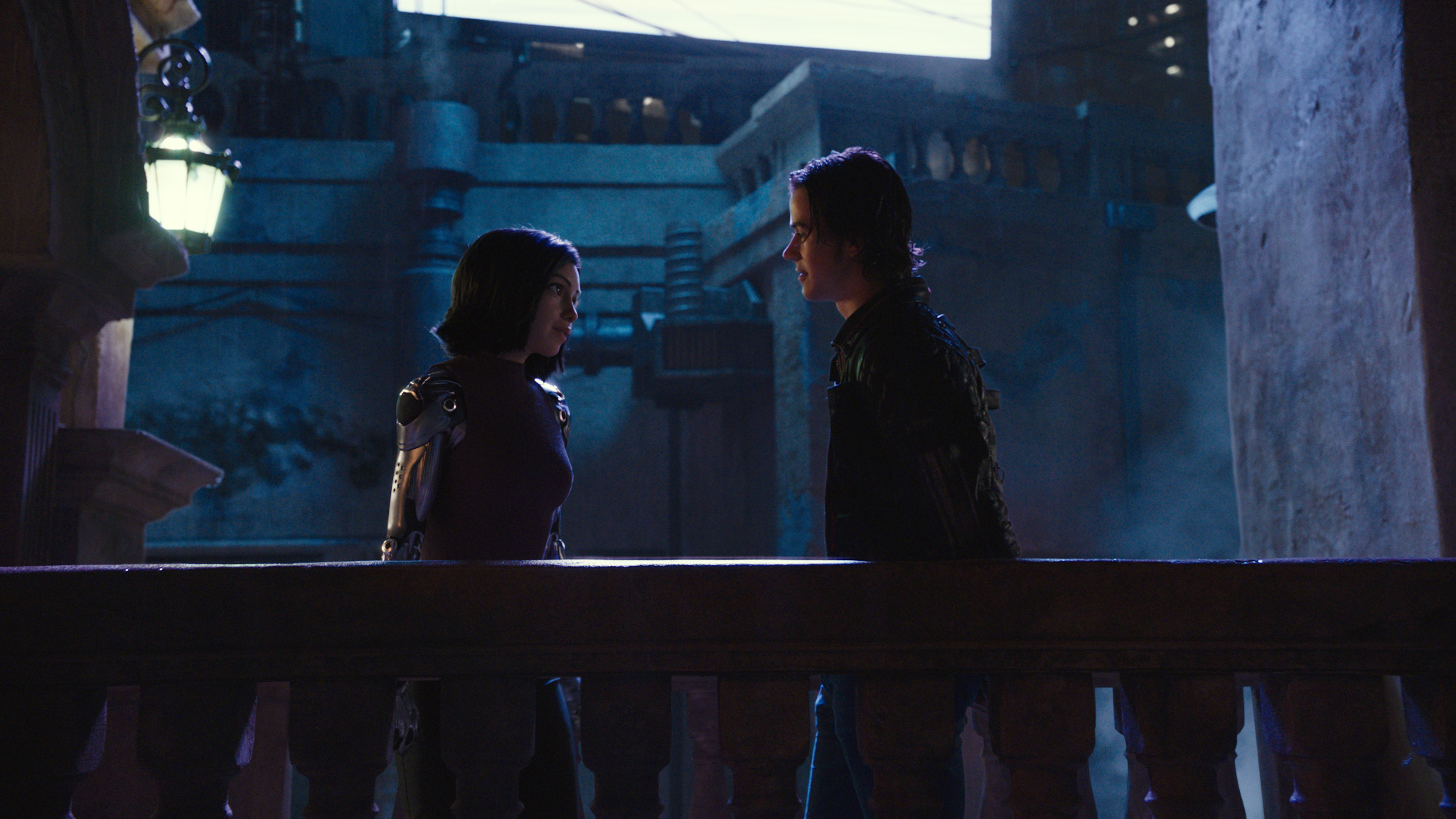 Alita: Battle Angel's narrative follows a tried and true path. Based on a manga series by Yukito Kishiro (called Gunnm), we are taken through a story of a teenage girl who becomes rebellious, falls in love with a boy called Hugo (Keean Johnson), faces tragedy and like a hidden instinct that she tunes in to, becomes totally kick-ass.
Her former purpose, a mostly forgotten yet legendary martial arts combat called 'PanzerKunst', starts to come back.
The Doc is also a bit more than he appears aswell. In this city where it's all about hustling and survival there are Hunter-Warriors. They scour the streets looking for their mark. When they find them it usually means death.
What ensues throughout the film is intertwining of many character storylines with an overarching and fair to say, cliché plot of revenge and justification.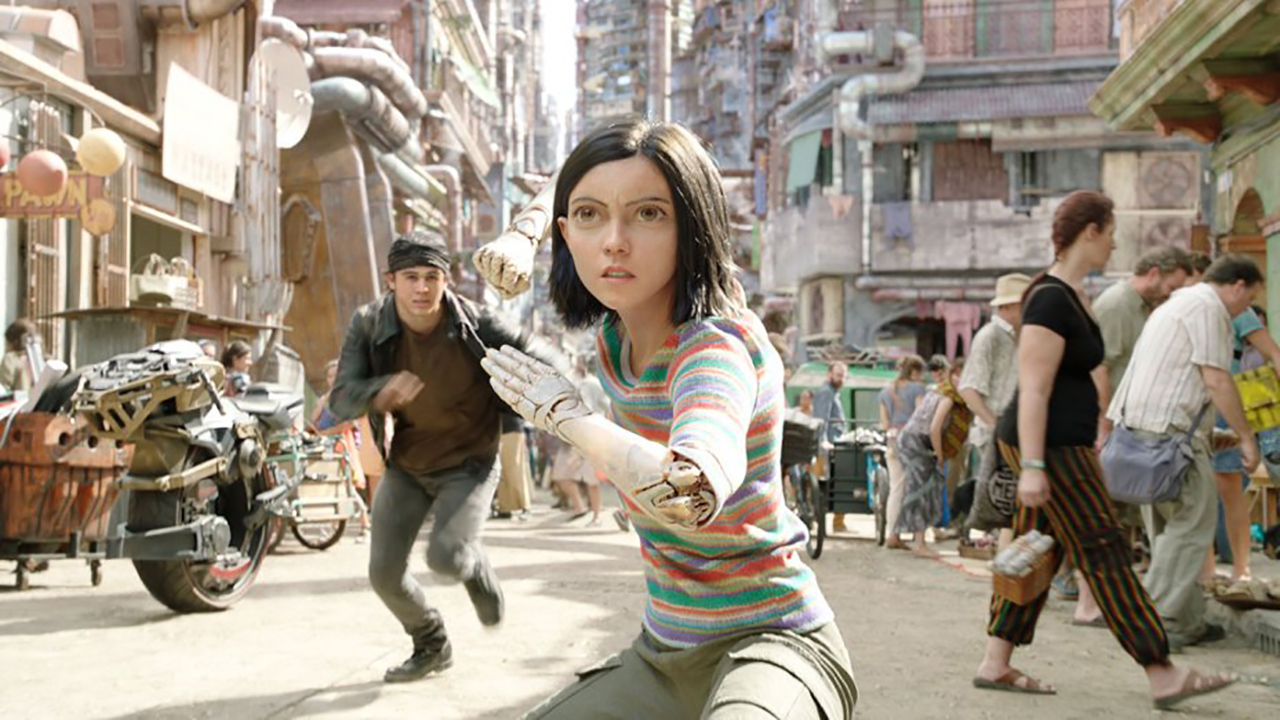 Alita: Battle Angel is a standout film for its effects. Although we are more sanitized to the dazzlement of CGI these days, Alita: Battle Angel ramps this up a thousand fold. Alita looks almost human – to the point where you know she isn't… but almost, almost is. Very well done Weta.
I very much liked the film – it was a totally superb ride, but it is perhaps a watch once and then wait for the sequel.
Alita: Battle Angel (20th Century Fox) Review
Year: 2019
Rating: M15+
Running Time: 122 MIN
Genre: SciFi
Director: Robert Rodriguez
Starring: Rosa Salazar, Christoph Waltz, Jennifer Connelly, Mahershala Ali, Ed Skrein, Jackie Earle Haley, Keean Johnson
Production Studio: 20th Century Fox, Lightstorm Entertainment, Troublemaker Studios, TSG Entertainment
Distributor: 20th Century Fox
The following two tabs change content below.

First playing Pacman and Astro Wars Shane then moved to Nintendo's Game & Watches and the mighty SEGA Master System II. He has owned every major gaming console in the past 30 years of gaming and been in the Video Gaming industry for over a decade. He is also a diehard fan of all things horror and any Jim Carey movie aswell as anything gadgety and with blinky lights. He tries to convince others that he has Super Powers. He doesn't.