2K and Gearbox Software – the creators of the award-winning and best-selling Borderlands franchise – today announced Battleborn, an all-new full-featured triple-A hero-shooter is in development.
Battleborn is developed by the teams behind the critically acclaimed hybrid role-playing-shooter Borderlands 2, and is an ambitious fusion of genres. The game combines highly-stylized visuals and frenetic first-person shooting, with Gearbox's industry leading co-operative combat, and an expansive collection of diverse heroes. Set in the distant future of an imaginative science-fantasy universe where players experience both a narrative-driven co-operative campaign, as well as competitive multiplayer matches.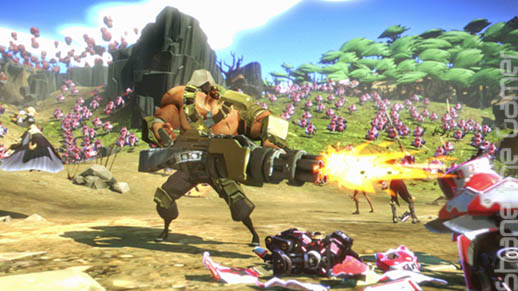 "If Borderlands 2 is a shooter-looter, Battleborn is a hero-shooter," said Randy Pitchford, president of Gearbox Software. "As a genre-fused, hobby-grade, co-operative and competitive FPS exploding with eye-popping style and an imaginative universe, Battleborn is the most ambitious video game that Gearbox has ever created."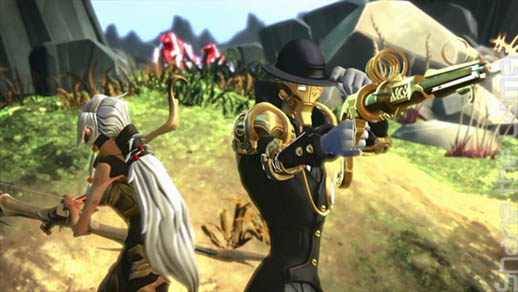 "Battleborn represents the combined might of the development and publishing teams behind the  success of Borderlands 2, which to date has sold-in more than 9-million units worldwide and has become 2K's highest-selling game of all time," said Christoph Hartmann, president of 2K. "The size, scope, and ambition of Battleborn are unlike any other title in 2K's history, and the result is a defining next-gen co-operative experience."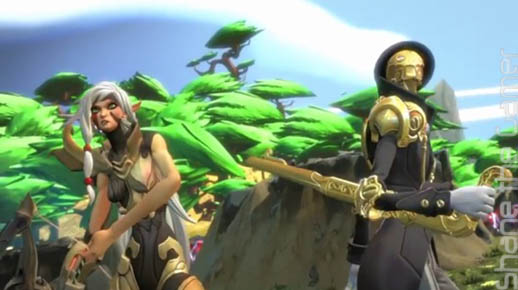 Battleborn is available for pre-order and will release during Take-Two Interactive Software Inc.'s fiscal year 2016 ending March 31, 2016, for Xbox One, PlayStation 4 system and PC
[jwplayer player="1″ mediaid="8062″]
The following two tabs change content below.

First playing Pacman and Astro Wars Shane then moved to Nintendo's Game & Watches and the mighty SEGA Master System II. He has owned every major gaming console in the past 30 years of gaming and been in the Video Gaming industry for over a decade. He is also a diehard fan of all things horror and any Jim Carey movie aswell as anything gadgety and with blinky lights. He tries to convince others that he has Super Powers. He doesn't.