Activision has just announced Goldfinger – one of the most iconic James Bond movies in the entire franchise.
This is the fifth 007 movie-inspired mission that joins Die Another Day, Moonraker, Licence to Kill and On Her Majesty's Secret Service, in this year's upcoming 007™ Legends video game.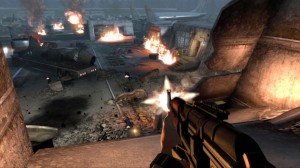 In 007 Legends, the Goldfinger mission finds the best undercover agent early in his career investigating Auric Goldfinger – a gold magnate thought to be behind a recent spike in gold prices – only to discover a larger plot to irradiate the entire Fort Knox gold reserve. 
In order to thwart the plot, Bond takes action to infiltrate Goldfinger's headquarters with help from a questionable acquaintance – Pussy Galore.  Upon arrival at Fort Knox, 007 is tasked with defusing a nuclear bomb before it detonates, and the only thing standing between Bond and the bomb is Goldfinger's henchman – Oddjob – and his notoriously deadly hat.  Will Bond be able to defeat Oddjob?  Will Goldfinger's evil plans succeed?  We don't have too long to wait to find out…

A first-of-its-kind Bond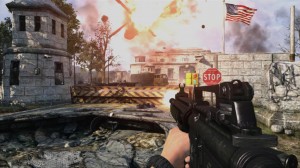 gaming experience, 007 Legends features an original, overarching storyline that explores the undercover operative's journey from a newly-minted secret agent to the most beloved, or hated, spy legend there ever was.  By tying together five classic Bond movie-inspired missions, plus a sixth mission based on this year's highly-anticipated movie – SKYFALL – which will be available post launch as downloadable content, players will experience the conscience and gritty evolution of James Bond like never before!  As the most diverse Bond video game yet, each of the 007 Legends movie-inspired missions include multiple levels based on a re-imaginings of some of the most popular Bond films, showcasing state-of-the-art spy gadgets, an arsenal of weapons and sleek vehicles, exotic locations, and intense situations that require Bond's quick wits to take down notorious villains and their brutal henchmen.
The following two tabs change content below.

First playing Pacman and Astro Wars Shane then moved to Nintendo's Game & Watches and the mighty SEGA Master System II. He has owned every major gaming console in the past 30 years of gaming and been in the Video Gaming industry for over a decade. He is also a diehard fan of all things horror and any Jim Carey movie aswell as anything gadgety and with blinky lights. He tries to convince others that he has Super Powers. He doesn't.