An enchanting adventure featuring ground pounds, flutter jumps, and countless enemies to devour and turn into eggs awaits when Yoshi's New Island, the latest instalment in the Yoshi platform series, launches for the 3DS and 2DS.
Rendered in a variety of art styles that illustrate the fairytale charm of the Yoshi universe, Yoshi's New Island invites you to gobble up or stomp on enemies big and small in a bid to help safely reunite Baby Mario with his brother!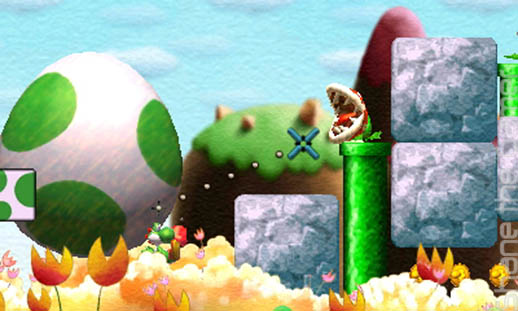 The tale of Yoshi's New Island is a sequel to the Super Nintendo title Super Mario World 2: Yoshi's Island, and is set in a new location, Egg Island. In this new chapter in the series, Baby Luigi has been whisked away once again, leaving it up to the Yoshi clan to keep Baby Mario out of harm's way and embark on a mission of discovery.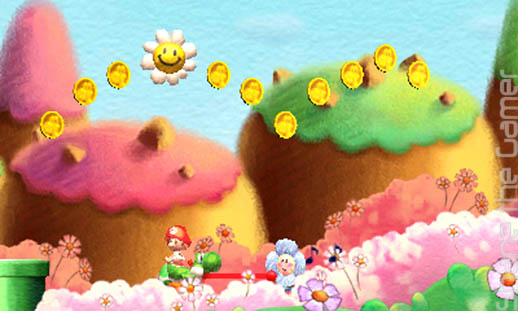 Yoshi fans who wish to book their Egg Island adventure by pre-ordering a copy of Yoshi's New Island before the game's launch can receive an added 'egg-stra' exclusive to EB Games stores in the form of a handy Yoshi Egg Game Case – the perfect carrier with which to store copies of your favourite Nintendo 3DS games or another cherished small item.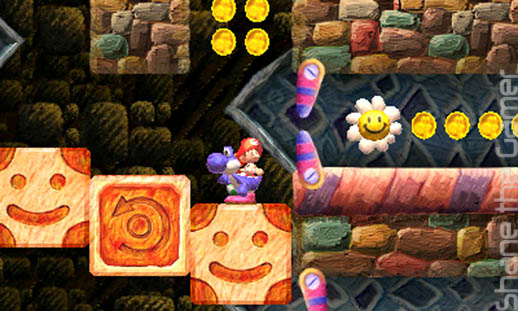 Whether you have followed Yoshi-dedicated games since the days of Super Mario World 2: Yoshi's Island, or are new to egg-throwing escapades of the Yoshi clan, set out on a magical journey when Yoshi's New Island releases exclusively for the Nintendo 3DS family of systems on 15th March 2014.
 [jwplayer player="1″ mediaid="6222″]