And now for something a little bit different.
The Gunk from developers Image & Form is a high quality indie title that sets you on an interstellar adventure to clean up a planet.
Two space scavengers, Rani and Beck looking for anything that could be used as a power source happen upon an uncharted planet polluted with a dark corruption.
The 'Gunk' is everywhere, choking the local eco system.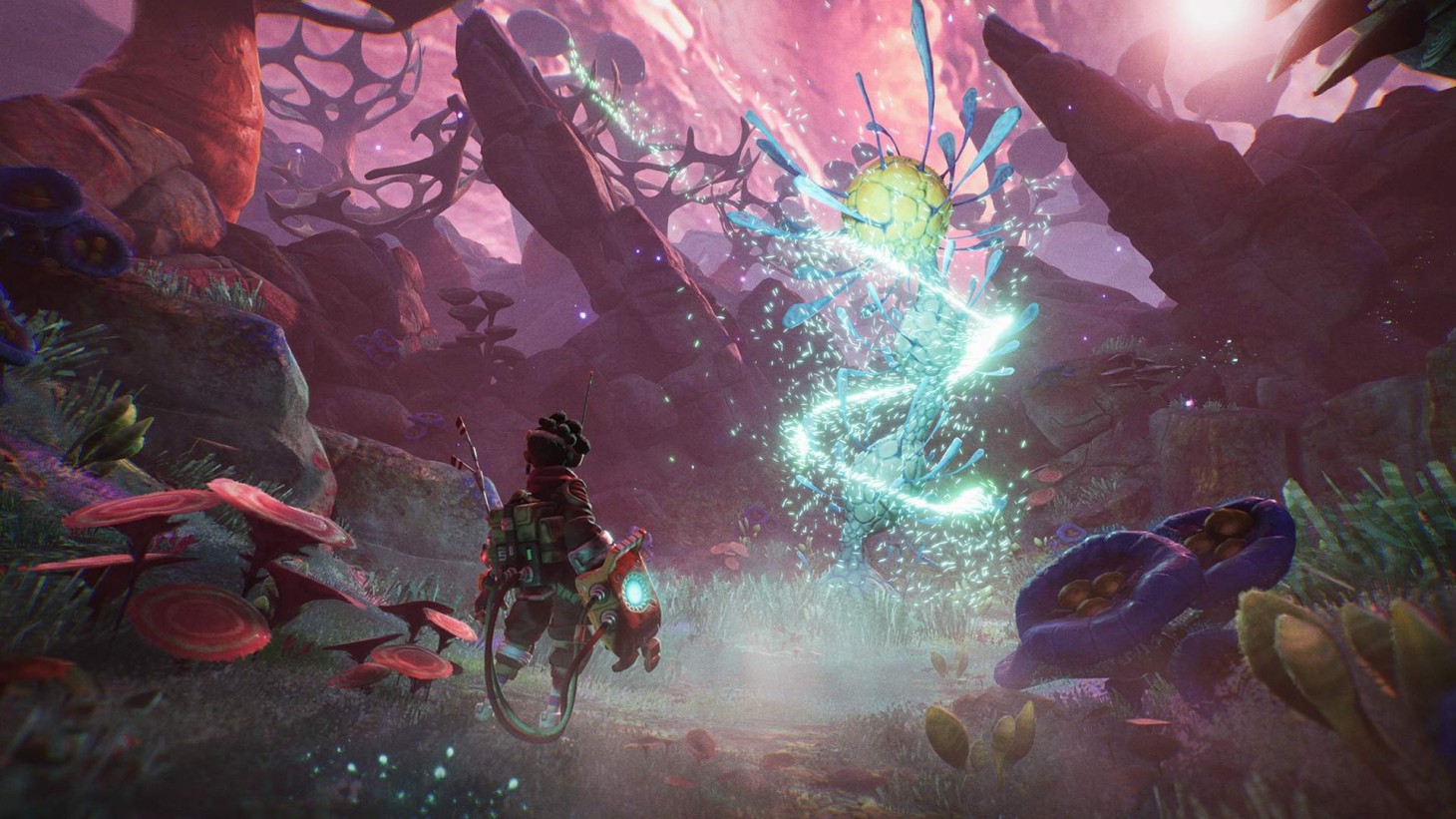 Rani who only has one hand, uses a power glove in place of that she has named 'Pumpkin' to vacuum up the black snot-like substance.
But Pumpkin is a multi-purpose power glove.
It's not too long in to play that there is more to this planet than they both first thought as ruins of a civilisation are discovered and they both end up in a war between two alien races.
Close detail and attention has been paid to The Gunk's world environment. Lush and vivid.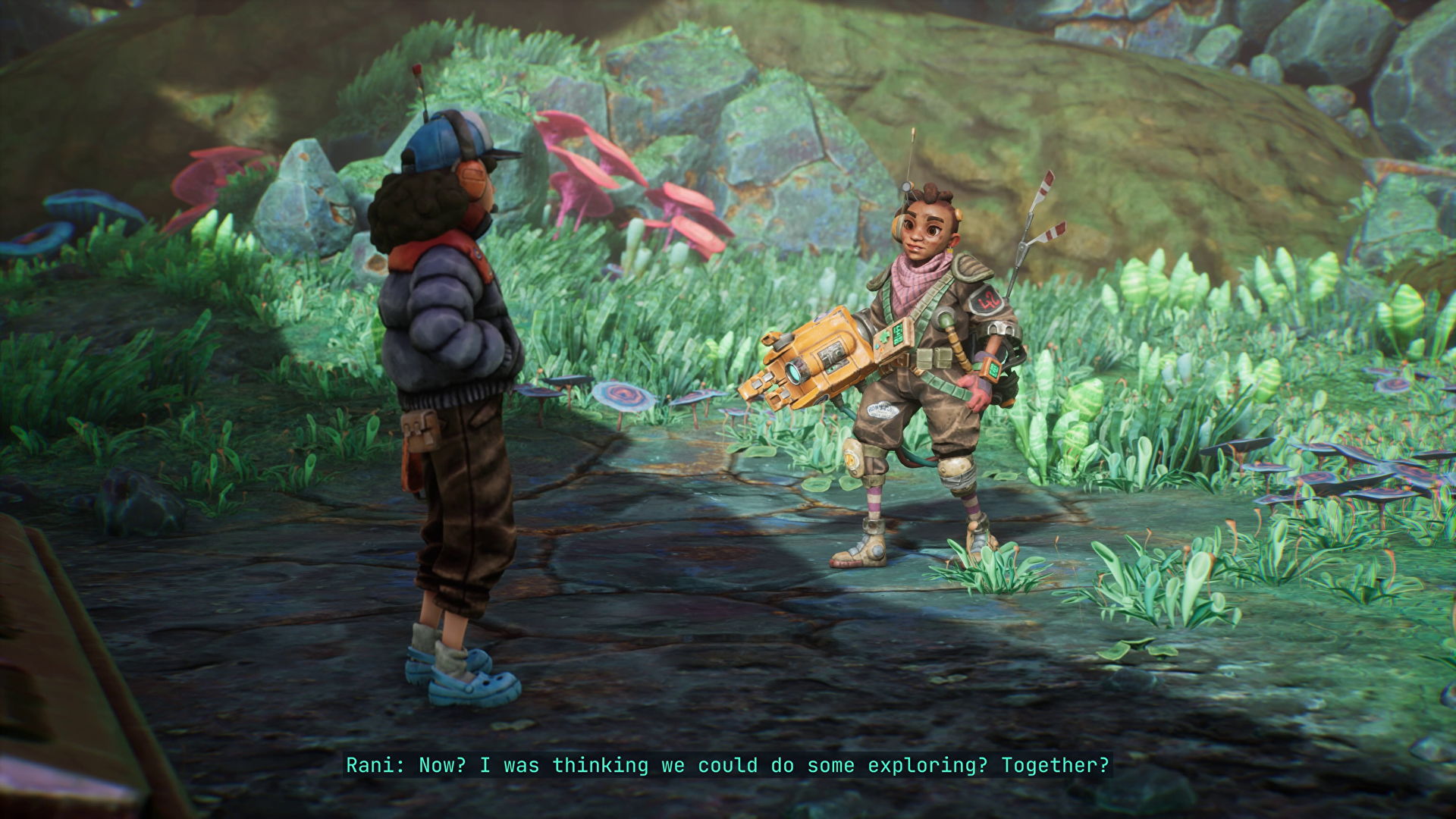 While the area's are expansive and to a point free-roam, to get to where you need to some of the path's are linear.
The Gunk takes the usual adventure platform road as you explore and face environmental hazards and bouts of combat.
You'll net yourself upgrades by collecting scrap and other items around the planet. Your upgrades are crafted from inside your ship.
And if you get too far away from your ship you can use beacons to fast travel.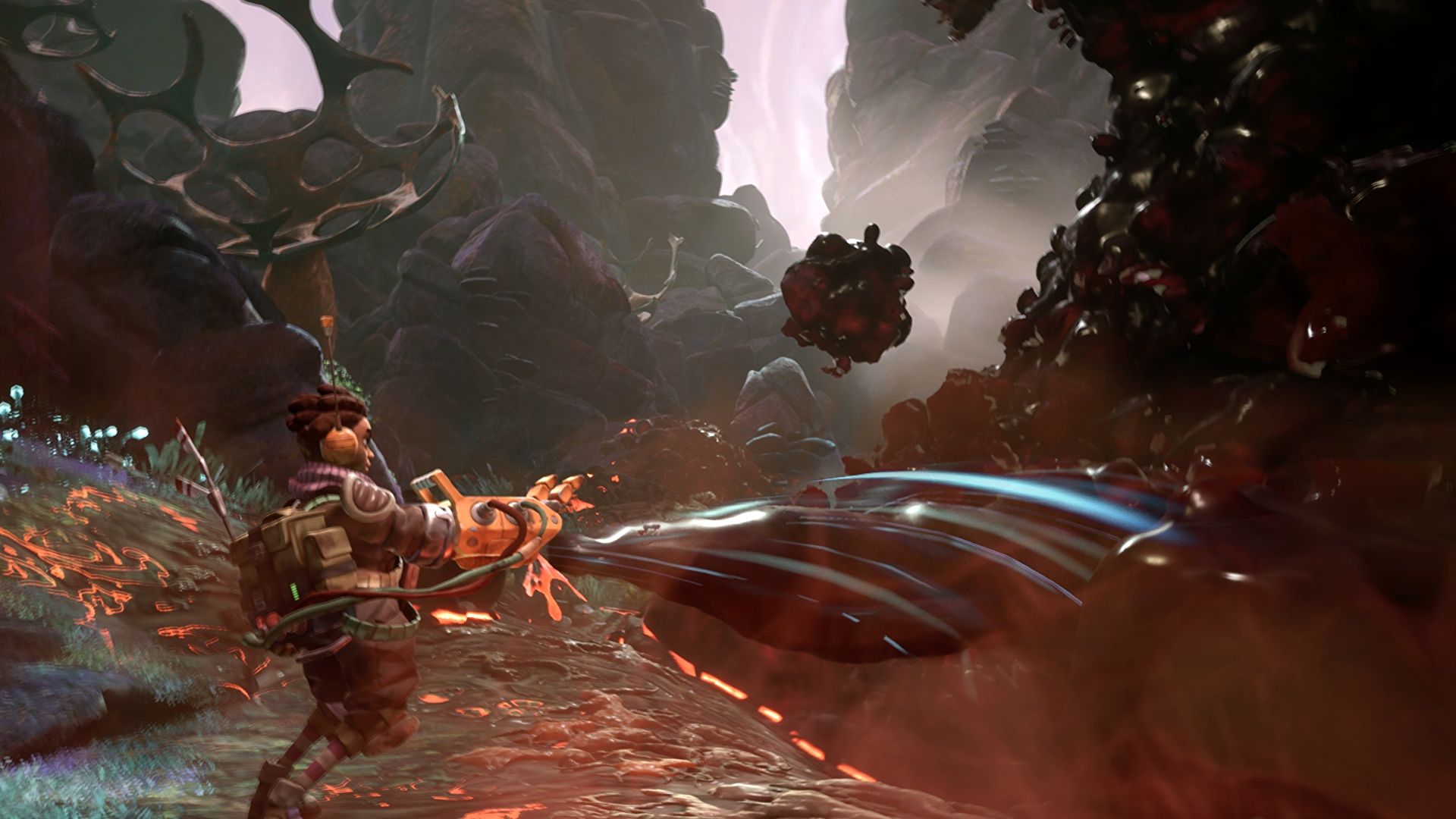 But to say that The Gunk is your run-of-the-mill cliche adventure title would be wrong.
There is actually a satisfactory feeling when you clean up areas of gunk and see the planet's fauna and living creatures come back to life.
It's almost at times that the main story comes second to an interplanetary clean up.
A game for everyone with spiking difficulty curves The Gunk is a game that is truly in a world of its own.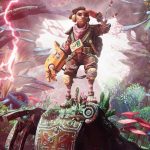 The Gunk (Xbox Series X) Review
Game details
Released: February 2022
Rating: PG
Platforms reviewed: Xbox Series X
Genre: Adventure
Developer: Image & Form
Publisher: Thunderful Publishing