Ollie Olli World is the sequel to the excellent Olli Olli, and Olli Olli 2: Welcome to Olliwood, two skill-based skateboarding games I thoroughly enjoyed on the short lived but excellent Playstation Vita.
Now, a full seven and a half years after Olli Olli 2 developer and Roll7 has released a new entry into the series, Olli Olli World.
While Olli Olli 2 was an excellent sequel, building on everything that the first game introduced, Olli Olli World is a more thoughtful, ground up release that not only dramatically changes the visual presentation, but feels like a true, next generation of platformer skateboard game.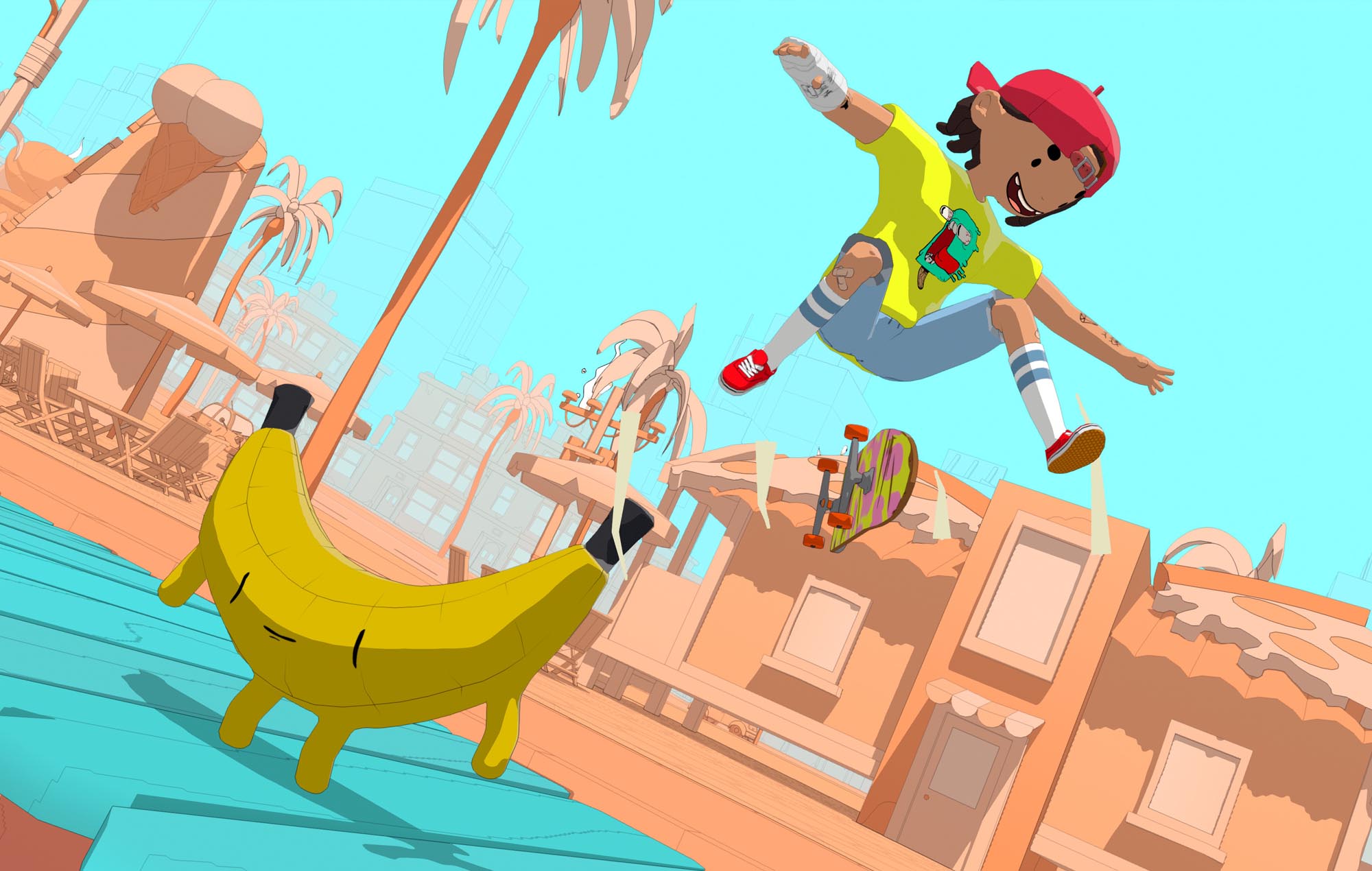 If you're new to the series, Olli Olli World is a 2D, side-scrolling platformer, where you take charge of a skateboarder as they make their way through increasingly complex levels, pulling off tricks to increase your combo meter.
The balance of actually getting through to the end of the level, and in pulling off tricks to meet specific challenges creates an excellent tension for each level.
And while the first two games were a bit more brutal as the levels went on, in Olli Olli World, I find the balance a bit more forgiving. You can almost always get through the level with just basic tricks and combos, but, like any good platformer, if you want to shoot for the stars and prove your mastery of the game's systems, then there's plenty of challenges as well – though admittedly some are more interesting than others.
The types of tricks that you can do has also been massively increased. No longer focussed on flips, manuals and grinding, there are several new options to get through the level, such as grabs and more exotic skills like wall riding.
Tricks are slowly introduced to you, at a rate that I found quite manageable, and before long my muscle memory was letting me do things that I wouldn't have thought possible when I started.
Visually, Olli Olli World is a massive departure from the first two game's pixel art style. I admit, when I first saw the trailer for Olli Olli World I was a little concerned about the move.
But after playing the game, I was pleasantly surprised about how well it works. The cartoony look, closely resembling something like Adventure Time, grew on me the more I played, and now I can appreciate how the unique aesthetic sets the game apart from other indie titles.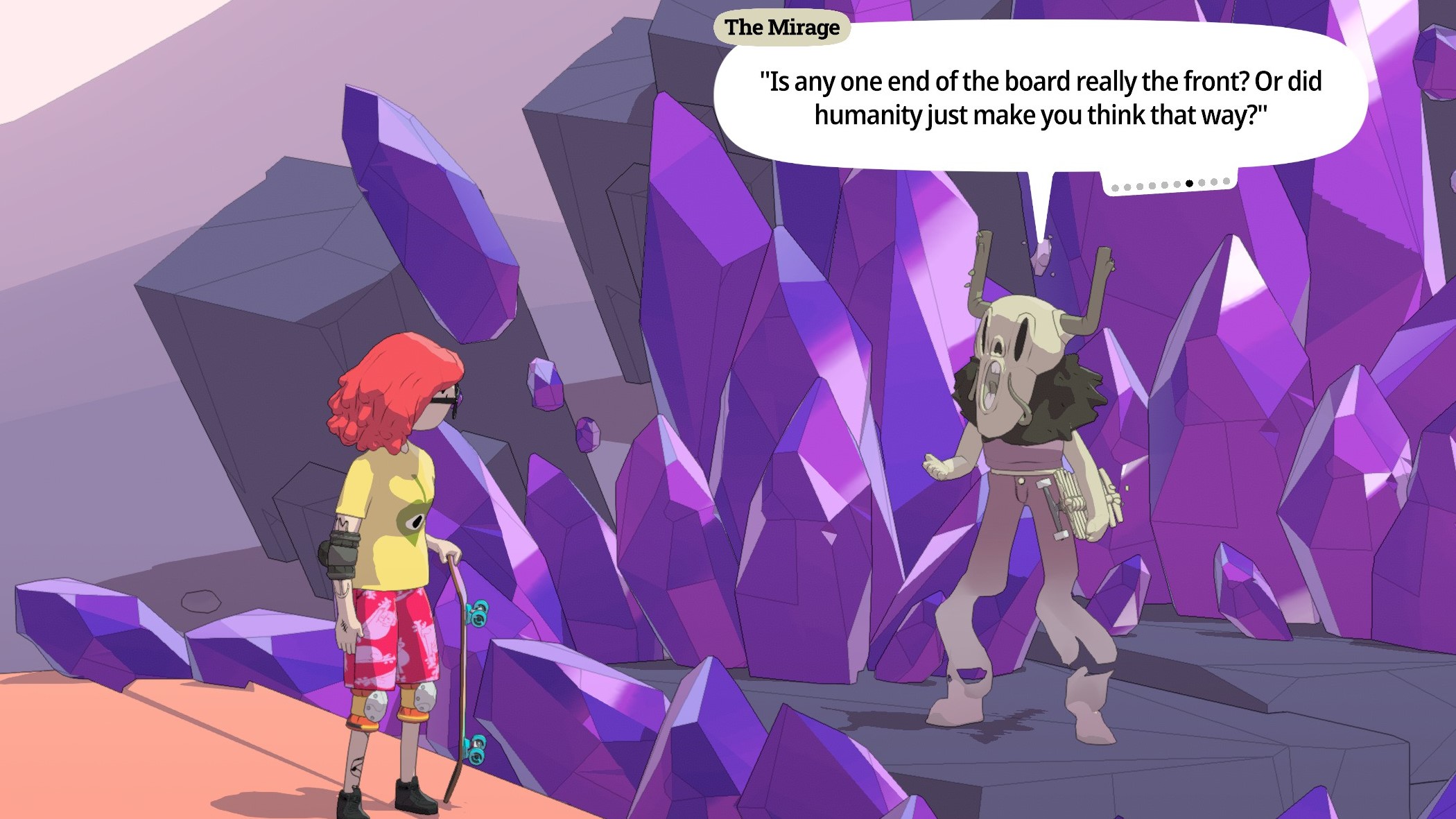 While I played on both Xbox Series and Xbox One X, the game played excellently on either platform.
Of course, the improved loading times on the now-current gen consoles made the entire experience better, but it's not like the visuals demand the additional power of those machines to be seen at their best. Fortunately, instant restarts when you crash worked on Xbox One X as well – at least on my console upgraded with an SSD.
The excellent soundtrack deserves a shoutout too. The first two games featured the perfect match of music stages they were set in, and Olli Olli World continues this tradition. Other niceties, like an excellent, surprisingly detailed character customiser add to the package.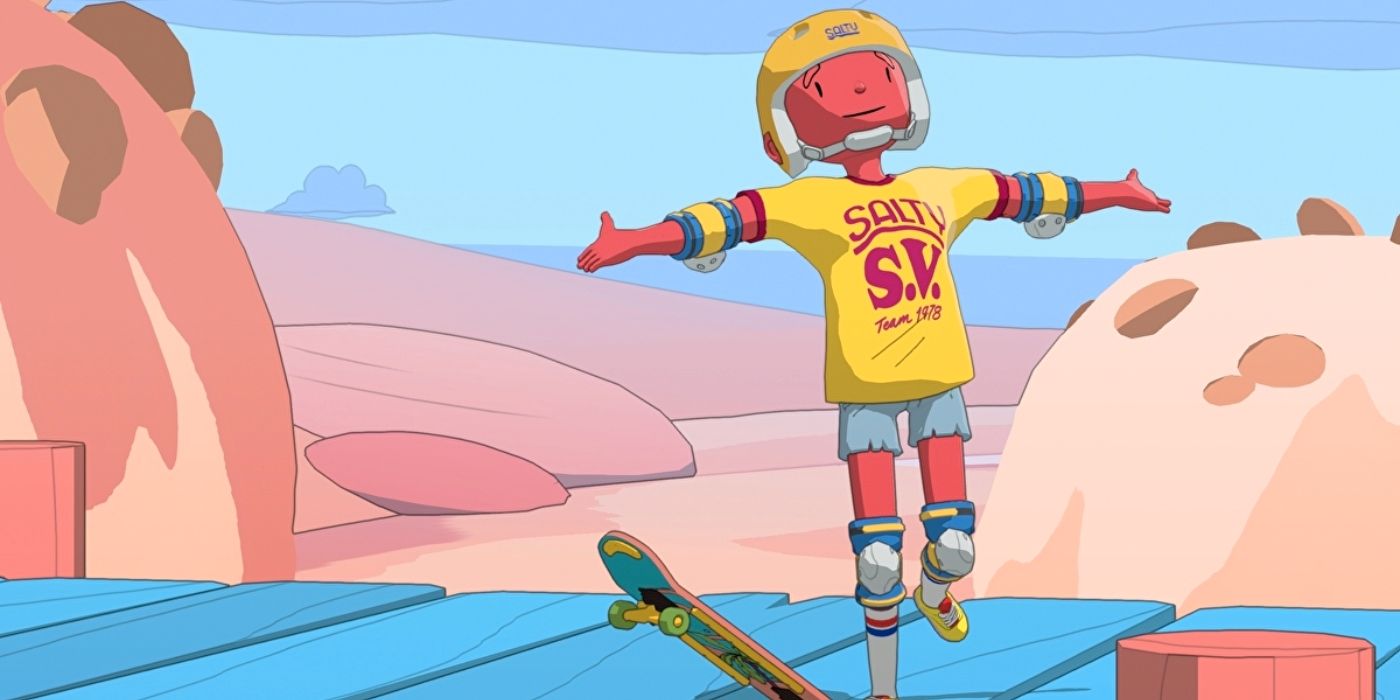 It may seem strange that it took such a long time for a new Olli Olli entry to come out.
But Olli Olli World shows where all that time went. Not just a sequel to the excellent second game, it is a total rethink of what a skateboard platformer can be, all pointing to why I suspect that it's not just called Olli Olli 3. The only part of this game that's less successful is the story, which I found somewhat charming but entirely unnecessary.
A solid, engaging, bright reintroduction into the world of 2D skateboarding, Olli Olli World is a delight that if you're committed, will keep you engaged for a long while.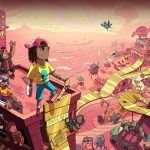 Olli Olli World (Xbox Series) Review
Game details
Released: February 2022
Rating: G
Platforms reviewed: Xbox Series X
Genre: Sports
Developer: Roll7
Publisher: Private Division