By now most console gamers have jumped onto the next gen with both hands at the controlpad.
That said with supply delays and current economy woes it's making this next generation of home gaming more sought after and coveted.
Both players, Sony and Microsoft released two versions of their super powerful gaming devices, Digital only and Disc.
Xbox's 'Series' sees the Series X and the Series S, the latter being the Digital hardware.
While both the X and S do primarily the same function there are some differences.
First is very noticeable, the Xbox Series X is a beast, larger and heavier than the Series S.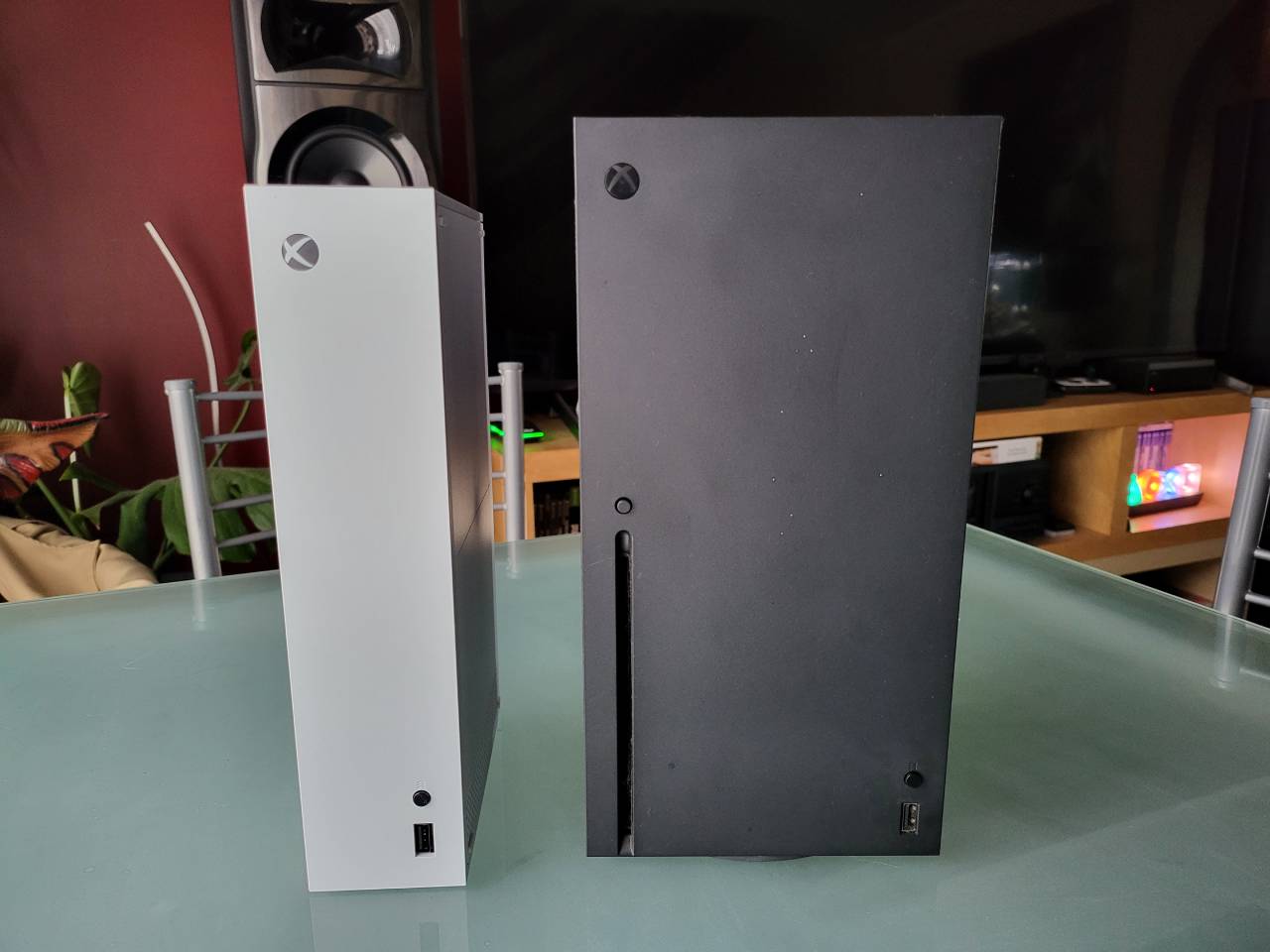 The Series S is very lightweight, designed slimmer than the X with heat vents at the top and a large black coloured to one side.
The ports available, including USBs are the same on both.
Series X sees an impressive array of hardware under the hood including 8 CPU cores @ 3.8 GHz, 16GB RAM (memory), 4K native with up to 8K graphics and 1TB in digital storage (SSD). It also has a disc drive.
Series S is slightly lower – but by no means bargain basement low. The small lighter console sees the same number of CPU cores @ 3.6 GHz, 10GB RAM (memory), native graphics come in at 1440px however the Series S can upscale to 4K. There is no disc drive and the Series S has 512GB digital storage (SSD).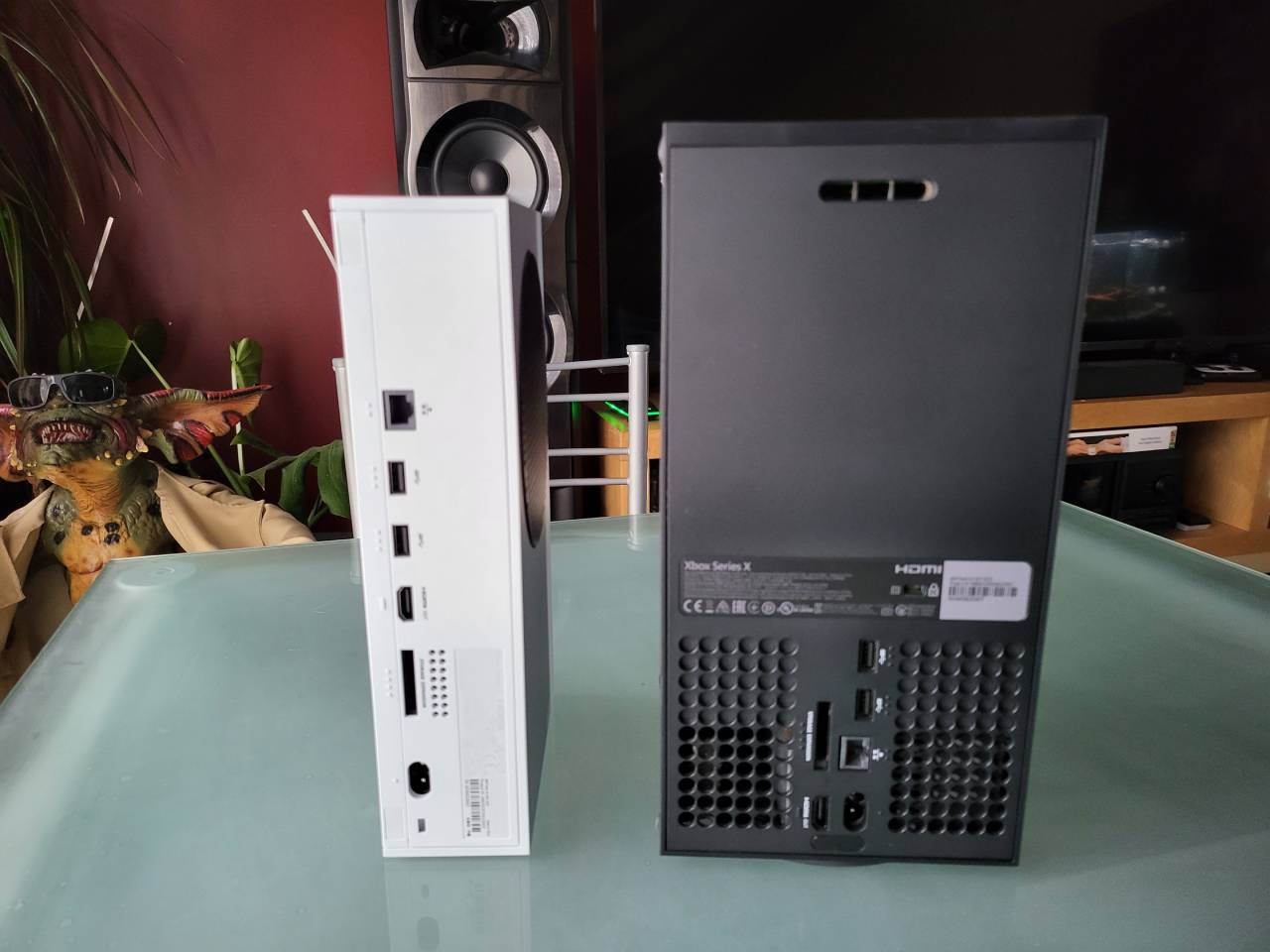 Both consoles' framerate is 120 fps.
On the rear of the Xbox Series X and S is a slot for storage expansion. These are sold separately, and depending on how large your gaming library is with the 1TB SSD on the X you'll likely not need to beef up your storage for a while.
The Series S however would likely see around 10+ large footprint games instal before you're max'd out on space.
Xbox do also have a feature where you can plug in a compatible USB external drive, move games over to that and play from that drive. This is enabled on both consoles.
So how do they play on a native 4K TV?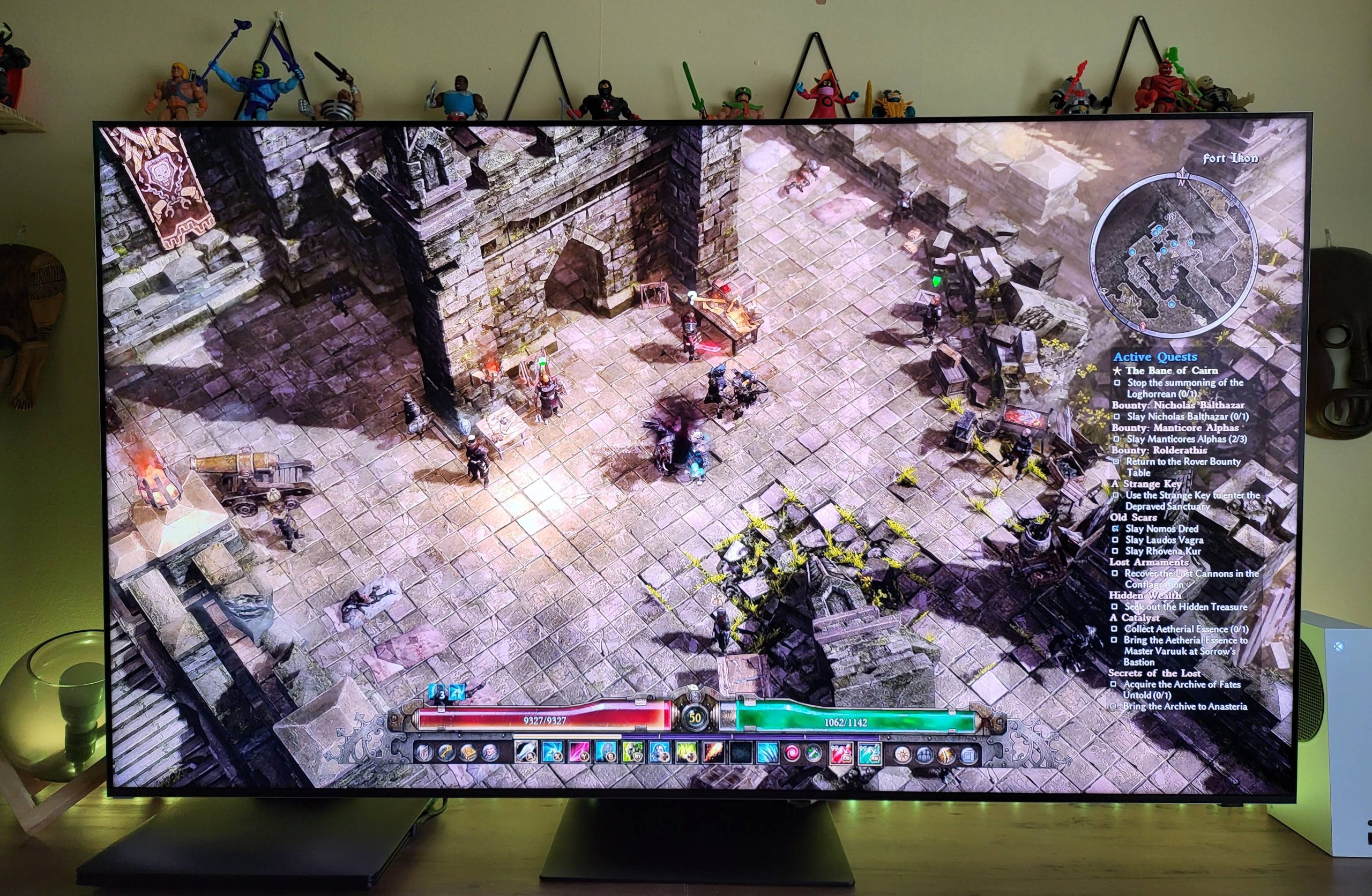 Series X looks just amazing on a 4K / 8K screen, crisp, detailed, a gaming visual feast at 120 fps. Even though both consoles have a 120 fps, most smart TVs have a limit to 60 fps.
Higher end smart TVs have the 120 fps capability (and Samsung have up to 8K on their top shelfers), but these are costly. You can get larger monitors that offer the 120 fps or higher at a fraction of the cost.
When I set up the Series S, for some reason I was expecting slightly watered down visuals and performance.
Playing on the same TV the Series S bolstered itself up for 4K performance and of course the 120 fps.
The graphics were on par with the Series X on the 4K / 8K Samsung TV I used.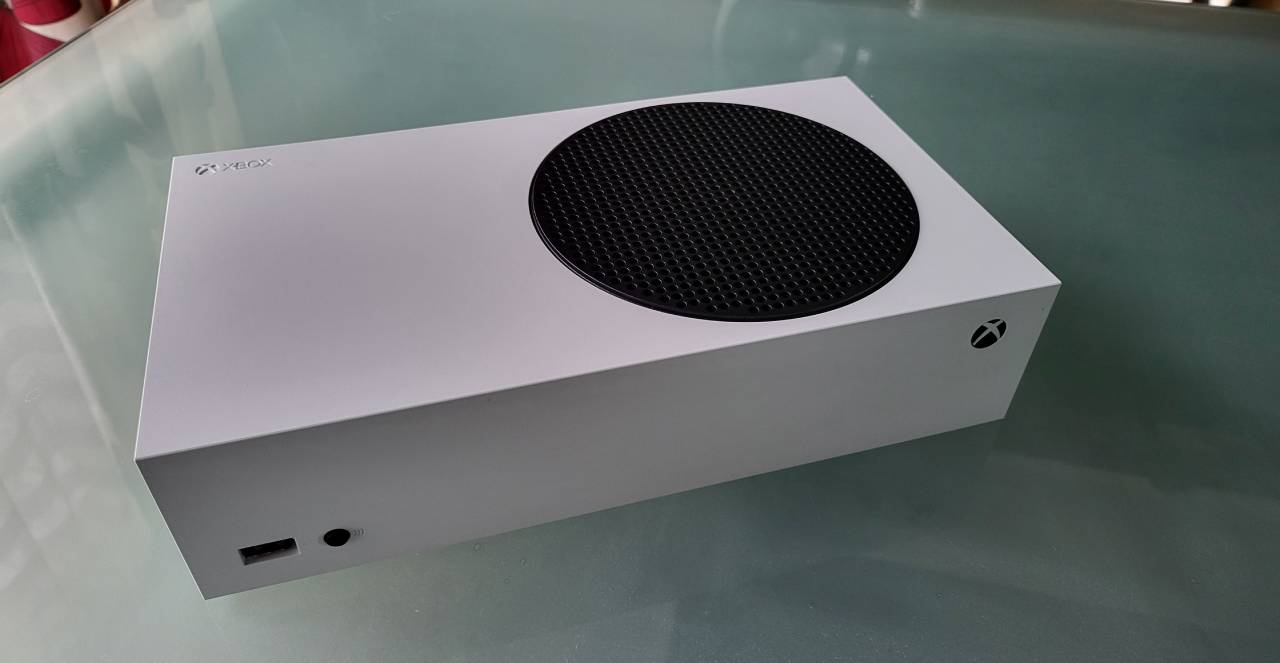 I found no lower sprites or renders, there was no lag in either performance or visuals on the Series S.
Both consoles come with their signature game controllers, black for the Series X and White for the Series S and of course are compatible with any Xbox Series X|S controller.
With the Xbox Series S now readily available I'd absolutely recommend it to anyone keen to jump in to the new gen.
It's light, small, easily portable (like, take your Xbox over to a mates house) and does most of what its bigger brother does – just no disc drive.
Unless you are a gamer who loves to collect tangible game cases with their discs, having no disc drive is not really an inconvenience at all – all games are downloadable from the Store in the Xbox's hub – there's no real need for consumable hardware.
Discs is so 2006.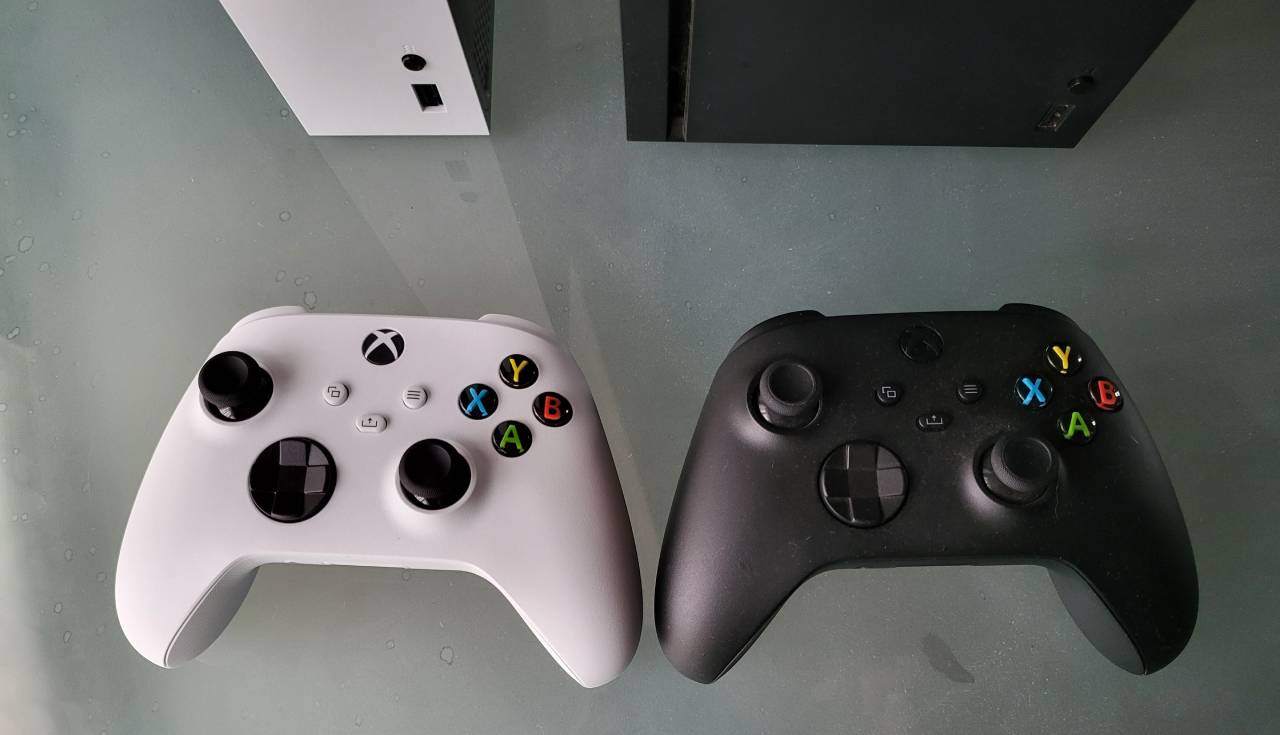 One thing to note for both the Xbox Series X and S is always make sure they have good ventilation. Both consoles do heat up and they have mega sized fans on them for a reason. Cover those fans and it will soon be game over.
Getting an Xbox Series X or S will depend on requiring a disc drive or not (both consoles are backwards compatible – only Series X will play older Xbox game discs, Series S will play older Xbox games purchasable from the digital store).
The mightier Series X does cost a bit more than the Series S but overall you're going to get yourself in to instant gaming no matter which one you go for.
And now with Xbox Cloud where you can use a smart device from anywhere to play your Xbox games there's no better time than to jump in to a new Series X or S.
Be a supporter of STG