Australian motorsports fans will get to cheer a new contender at the Supercheap Auto Bathurst 1000.
To celebrate the inclusion of the famous Australian Mount Panorama circuit in November's Forza Motorsport 5 for the Xbox One, Microsoft have announced that the Xbox One Racing Racing Team will be completing in the Bathurst event.
The Xbox One racing car is the latest 640bhp 5.0 litre V8 Holden Commodore VF. The supercar will be driven by international champion race car drivers Andy Priaulx and Mattias Ekström. Supporting the team is long time Xbox ambassador and Team mentor, Mark Skaife and Triple Eight Race Engineering Team Owner, Roland Dane.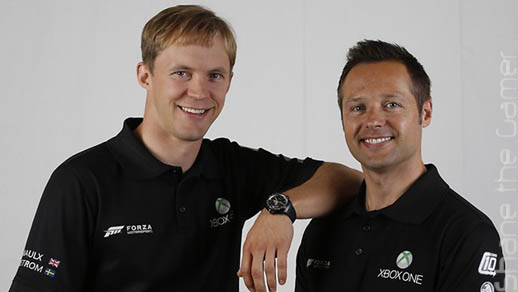 Alan Bowman, Regional Vice President, Microsoft, Greater Asia Region said, "Xbox has had a strong association with the sport of V8 Supercars over the last decade and for years Australians have been asking us to include the Bathurst track into the Forza Motorsport games. We have taken notice and to celebrate the inclusion of the Bathurst track and two V8 supercars in 'Forza Motorsport 5', we will launch a truly international and competitive racing team.
"This is unprecedented in Australia. After months of working in secret to create a piece of racing and gaming history, we are excited to finally reveal that the wildcard entrant and 29th car making its mark at Mount Panorama this year will be the stunning Xbox One Car," concluded Alan.
The Xbox One Racing car is the latest Holden VF Commodore and comes equipped with a 5.0 litre naturally aspirated V8 Holden which has an estimated output of 640bhp and a top speed of almost 300kph.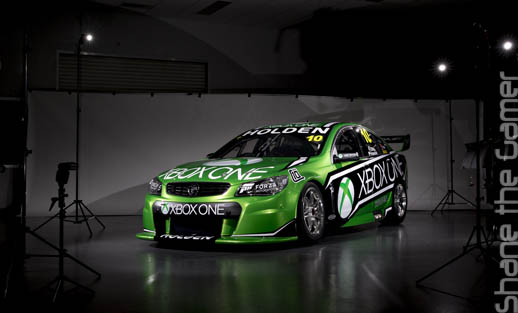 Six-Time Bathurst Champion, Mark Skaife said, "This is a milestone not only in racing, but gaming history and I'm proud to continue working with Xbox as we turn Aussie gamers' dreams into a reality."
"The Bathurst 1000 is watched in 137 countries around the world and now, with the inclusion of the famous Bathurst track at Mount Panorama in Forza Motorsport 5, Australia's place in the global racing circuit will be cemented in one of the highest rated racing game franchise in history," said Mark.
Triple Eight Race Engineering Team Owner, Roland Dane said, "There is no surprise that we love a challenge. When we heard this unique proposition from Xbox to turn everyone's most-loved racing game into a reality on-track, we knew it was too good an opportunity to pass on.
"Andy and Mattias are two of the best Touring Car racing drivers in the world today and I can promise Bathurst and V8 fans that this will be one team to watch come race day in October," concluded Roland.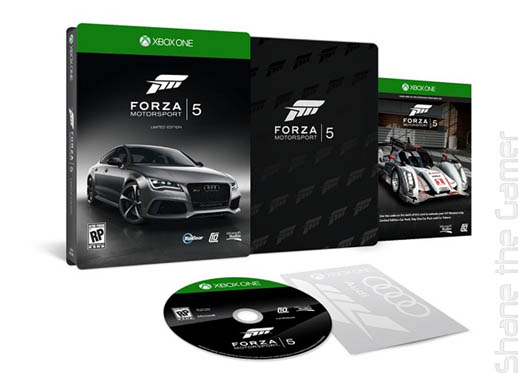 Developed by Turn 10 Studios, Forza Motorsport 5 is an Xbox One exclusive and will be available when Microsoft's new console launches on 22nd November 2013.