Last year's WRC 5 filled a gap in the market, giving us a much-needed new-gen rally game for new-gen consoles. But the game's cross-generational development meant that French developers, Kylotonn, had to hold something back in order for it to run on PS3 and Xbox 360. Then came Codemasters' Dirt Rally, making the switch from PC to console, raising the bar for rally games across the board.
WRC 6's development suffered from no such technological design constraints. Being only available for PC, Xbox One and PlayStation 4,the developers have been let loose to ramp up the visuals.With officially licenced WRC cars, teams and rallies, WRC 6 becomes the de facto FIFA to Dirt Rally's PES.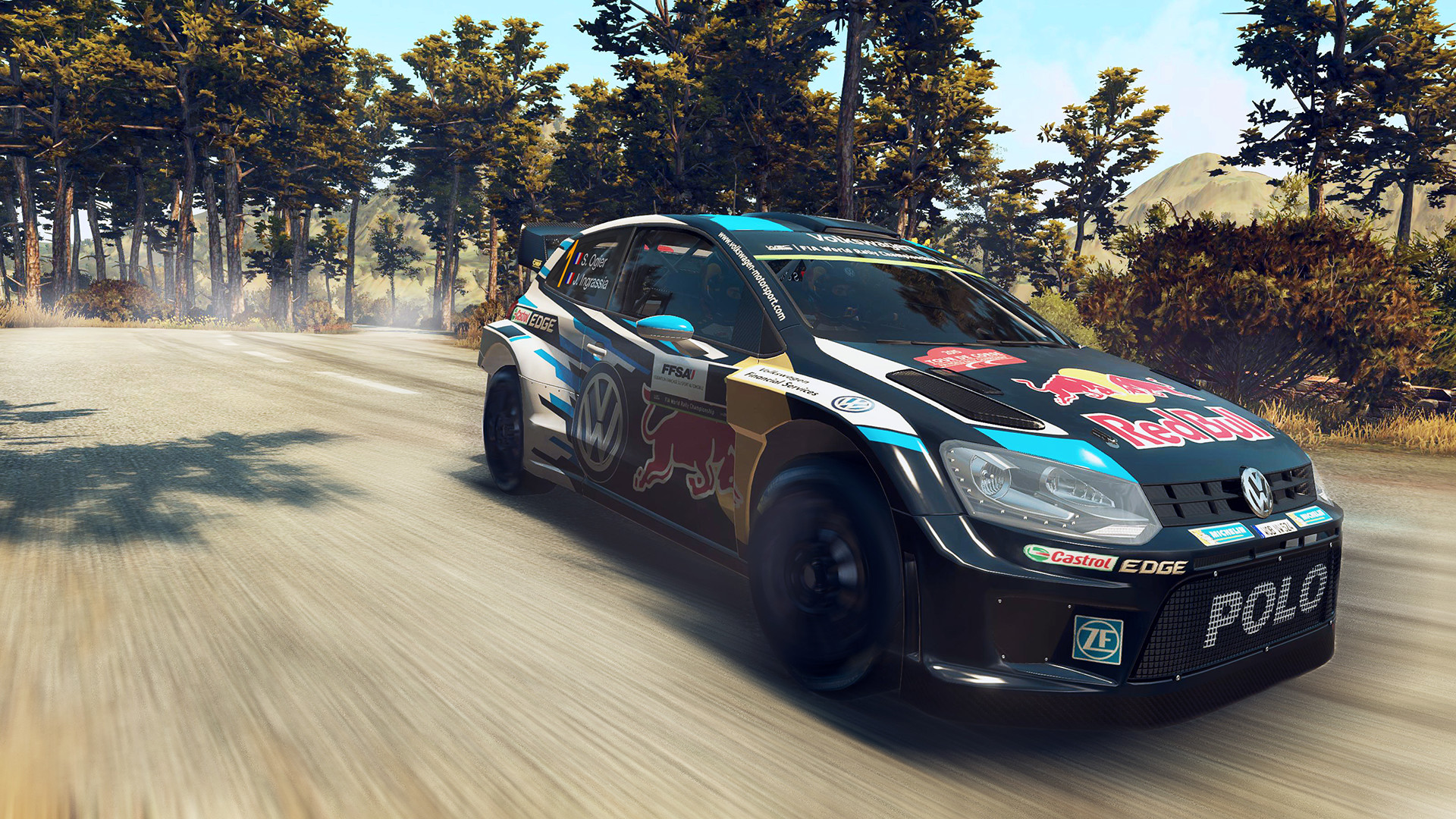 The game is not only packed with all the rally special stages from the WRC 2016, but also full of modes in which to compete. You can choose a quick game and choose your rally, special stage, the weather and the time of day. If you choose Career you'll start as an entrant in the Junior WRC, selecting your name, nationality and racing team contract, and having to work your way to the top.
You can also dive in, select a few rally locations and make your own Custom Championship in the Junior WRC, WRC or WRC 2. For the really competitive, you can take your special stage times online and compete against others.
The visual improvement over last year's game is notable. At times my PS4 seemed to struggle to keep a decent framerate, something I'd imagine that PC players wouldn't have to worry about.The PS4 version seems to suffer screen-tearing, which annoyed me greatly at the beginning but was soon ignored. It is a nice-looking game, but the engine still needs some tweak to get the best performance from a PS4.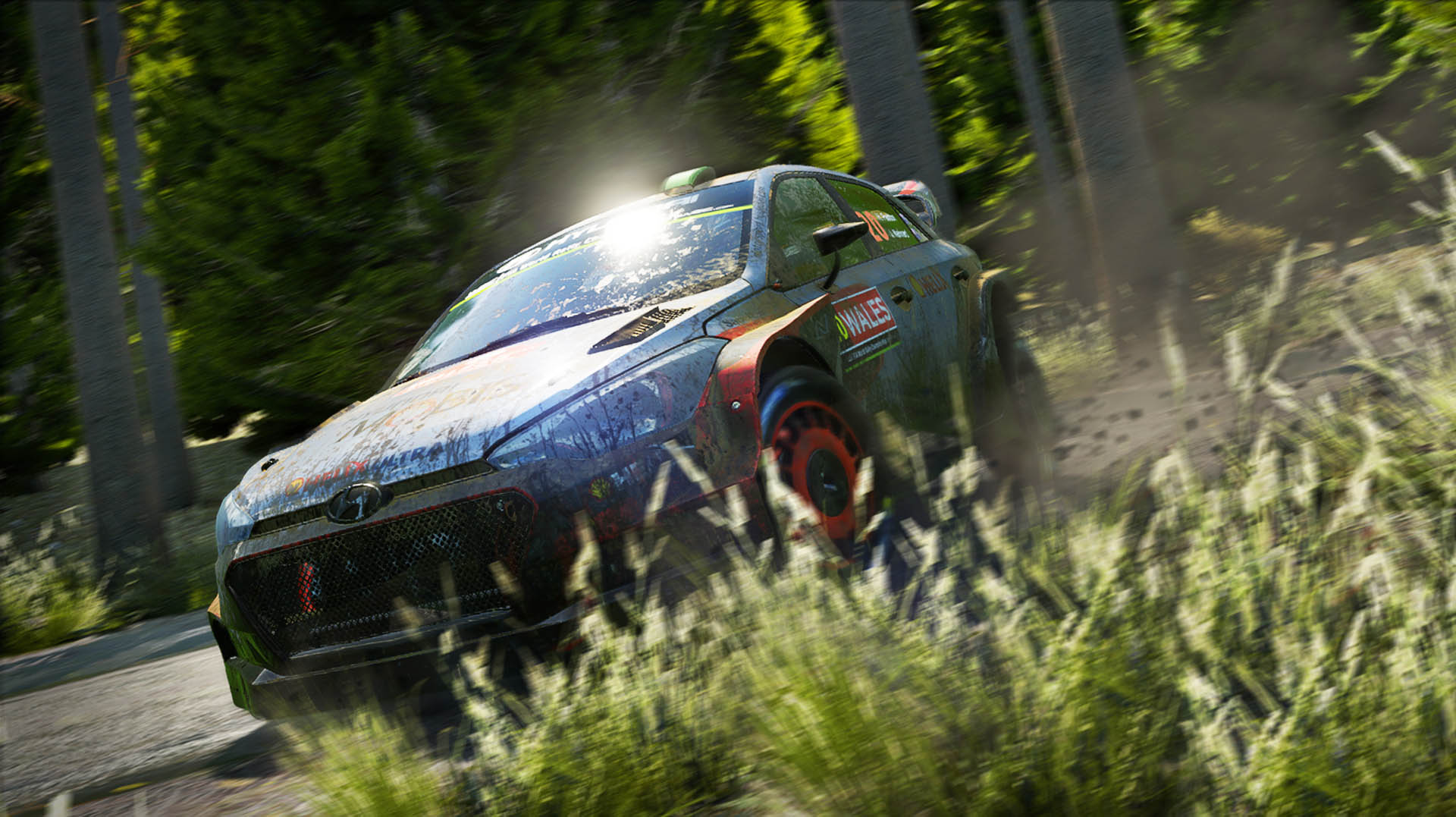 The cars in WRC 6 handle very nicely, there as unforgiving as you'd expect but not too punishing. Whilst I'd always recommend a decent racing wheel set-up, WRC 6 is very playable with just a controller even on the simulation setting. Dirt Rally, on the other hand, I find impossible to play using a controller.
I use the Thrustmaster T300 racing wheel with the TH8A shifter and the T3PA pedal kit. Whilst the wheel and pedals functioned without issue, I couldn't get the shifter or the clutch working. The shifter didn't even work in sequential mode. Neither the WRC 6 or the Thrustmaster website was able to shed any light on the issues, so I assume, for the moment, that the TH8A isn't supported for the PS4.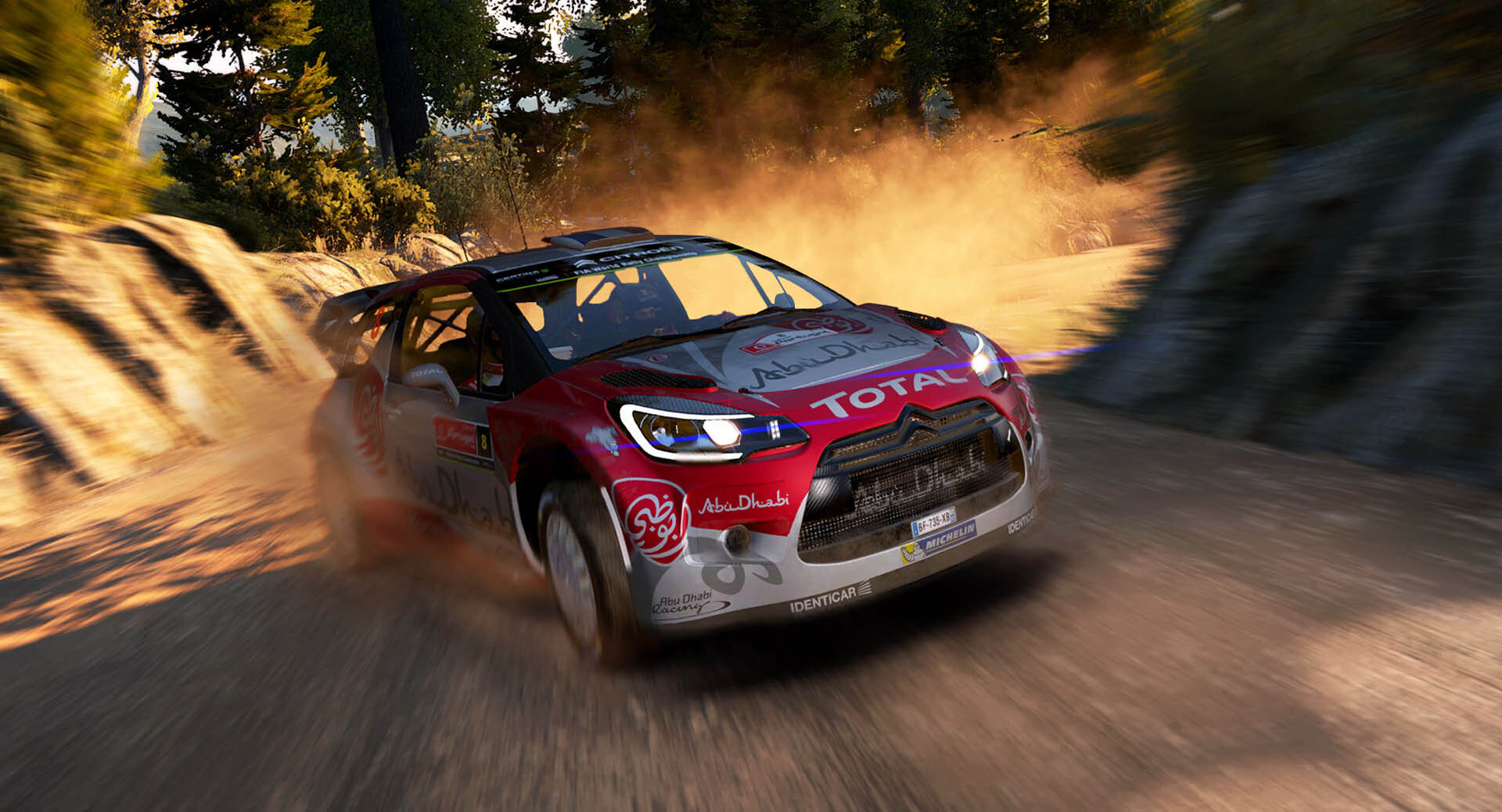 Control with the racing wheel is smooth, although you may wish to tweak the settings to avoid breaking your wrist on the strong force feedback (which I, personally prefer). I did find myself oversteering to begin with, but I soon adjusted my driving to sort this out. Using a wheel does present a bit of a disadvantage if you are a heavy user of the handbrake (which I'm not), I've found it nigh on impossible to use a button on the wheel for the handbrake.
For the optimum experience, I would advise, whether using a wheel or controller, to stick with manual gears. Engine braking give you a little bit more control of the car which. And every little helps.
The rally courses are exciting offering multiple surface types and driving conditions. Whilst I understand that the rally courses are interpretations of the conditions at the real locations, exact recreations of WRC 2016's super special stages are included in the game.
The different surfaces really make a difference to the driving conditions. Changing surfaces along with tight courses make rallying a punishing motorsport and this is reflected in WRC 6. If you enjoy the predictable power slides or asphalt-hugging low-centre of gravity cars offered by other circuit-based racers, the unpredictability of rally driving may be frustrating to begin with. But stick with it and as you start to read the road ahead and take note of the pace notes your times will improve, rewarding you with an immense sense of satisfaction.
The pace notes are pretty accurate, becoming a great help as you start to translate your co-pilot's advice into your driving. He does have a nasty habit of shouting "brake", which can send you skidding all over the place. But the pace notes are absolutely invaluable during foggy night stages where you can see nothing ahead. You really have to put all your faith in your co-pilot.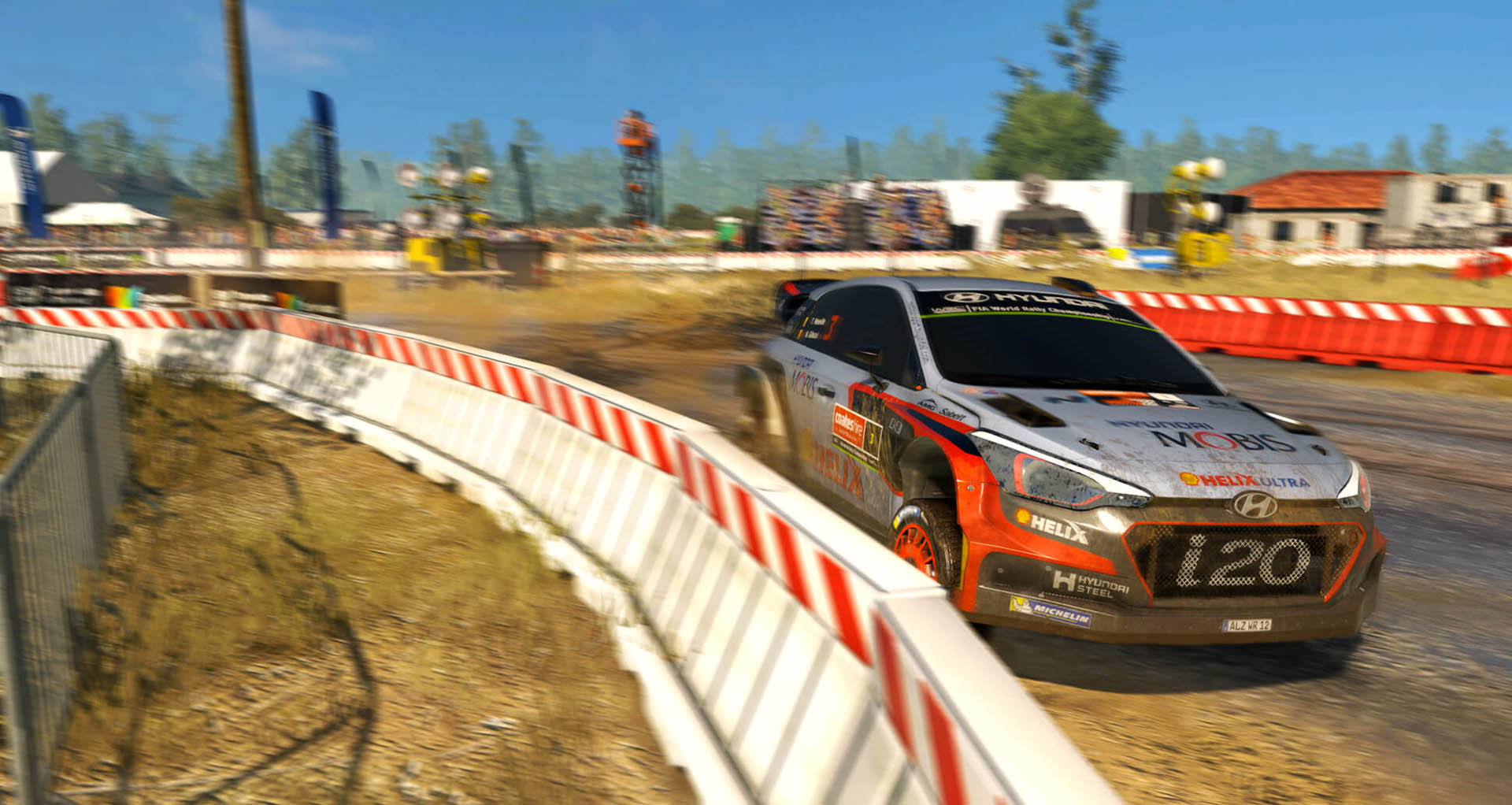 From the narrow, muddy forest roads of Wales to the dusty tracks of Coffs Harbour, the sense of speed and acceleration provided by WRC 6 is overwhelming. You are almost guaranteed a grin the first time you manage to wind up the engine on approach to a bend, tap the brake and send you car elegantly sliding around the corner with perfect precision. And that's what rallying is about- danger around every corner, over every crest and along every rutted straight. It's about keeping yourself together and pushing your car and yourself to the limit. And in this regard, WRC 6 succeeds without question.
Fair play for having an entry in such an over-populated genre dominated by such luminaries as Dirt Rally, Forza Horizon 3 and F1 2016. As good as WRC 6 is, the gameplay and presentation still doesn't quite to live up to its peers. It's much, much better effort than last year's WRC 5, and I'm hoping that next year sees Kylotonn making further improvements so that they can really blow our socks off.
WRC 6 (PlayStation 4) Review
Released: October 2016
Rating: PG
Platforms: Xbox One, PlayStation 4
Genre: Driving
Developer: Klyotonn
Publisher: Big Ben Interactive