WRATH: Aeon of Ruin does to Quake as what Ion Fury did to Duke Nukem. A fiery, fast-paced reinvention and love letter with a huge range of customisation options, WRATH: Aeon of Ruin takes the best of Quake and carefully injects modern-day sensibilities and learnings from 20 years of gaming history to create a compelling glimpse at a final product that could stand up to, or even surpass its obvious influence.
Developed by the experts at 3D Realms, who created Duke Nukem, the original Max Payne and Prey, WRATH: Aeon of Ruin bears all the hallmarks of a late 1990s shooter. However, this is not a successor to the sprite-based Ion Fury, but one that embraces an early polygonal style that was powered by early GPUs like the 3dfx Voodoo 2. It's a style of game that largely disappeared following the transition to cinematic, story-driven games pioneered by the first Half Life and it's competitors, but one that in today's environment feels fresh and new again.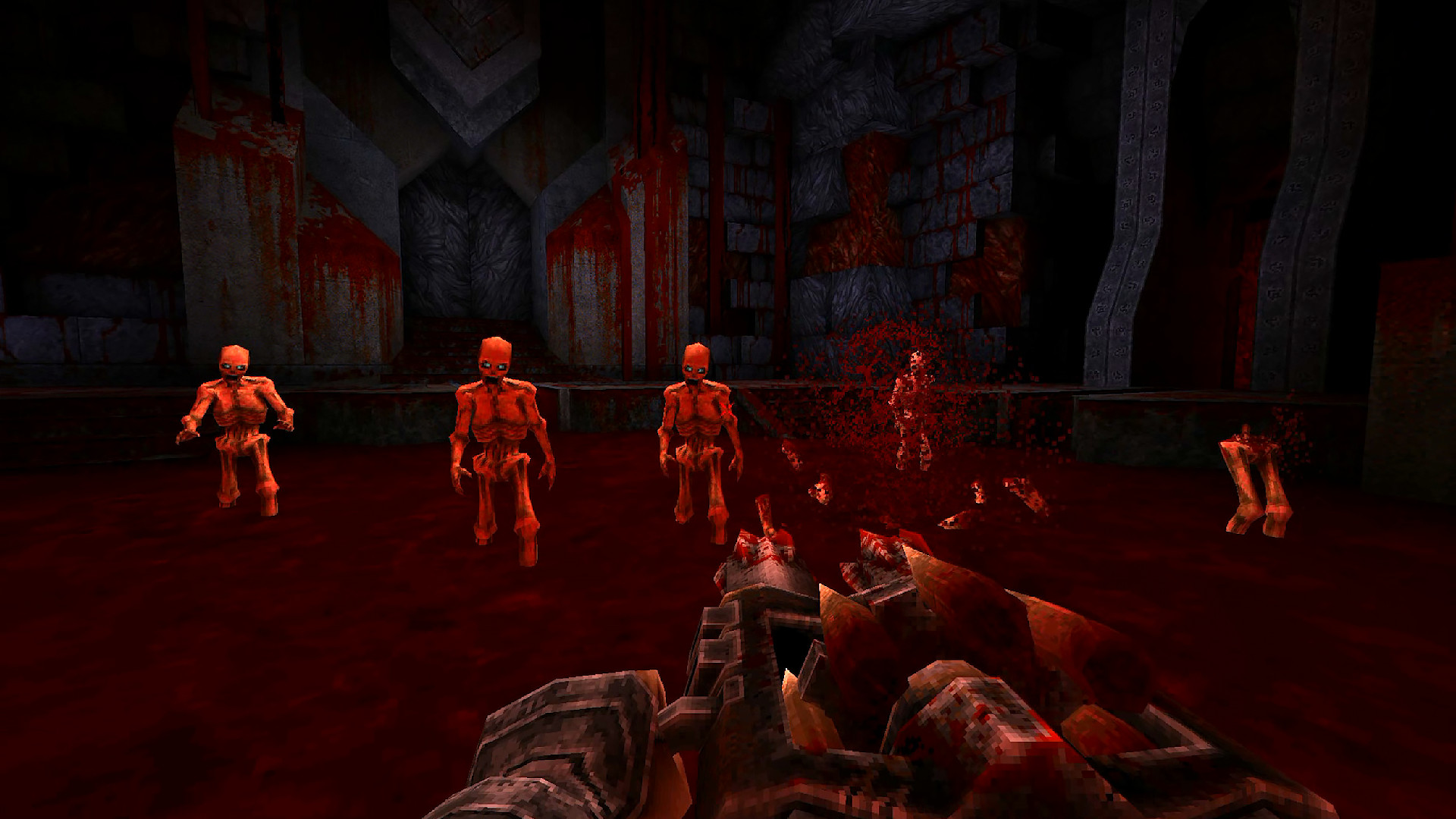 In many ways it feels, just like previous release Ion Fury, like a game out of time, ripped straight out of the mid 1990s. It's muddy brown textures, maze-like level design and projectile-shooting enemies speak to its commitment to authenticity. This, of course, is mirrored in its use of the original Quake engine, though with support for modern features like high resolutions unfathomable at the time of Quake. And Aeon of Ruin moves past the point of feeling like just another mod or amateur level, giving the impression of a full, if limited game.
That's because in this early access release there is only a small sample of what will eventually be a full game. While the small number of levels is disappointing, that's only because what's there already is of such high quality. If the team is able to keep up this level of level, gun and enemy design, then the eventual full game will be well worth the asking price.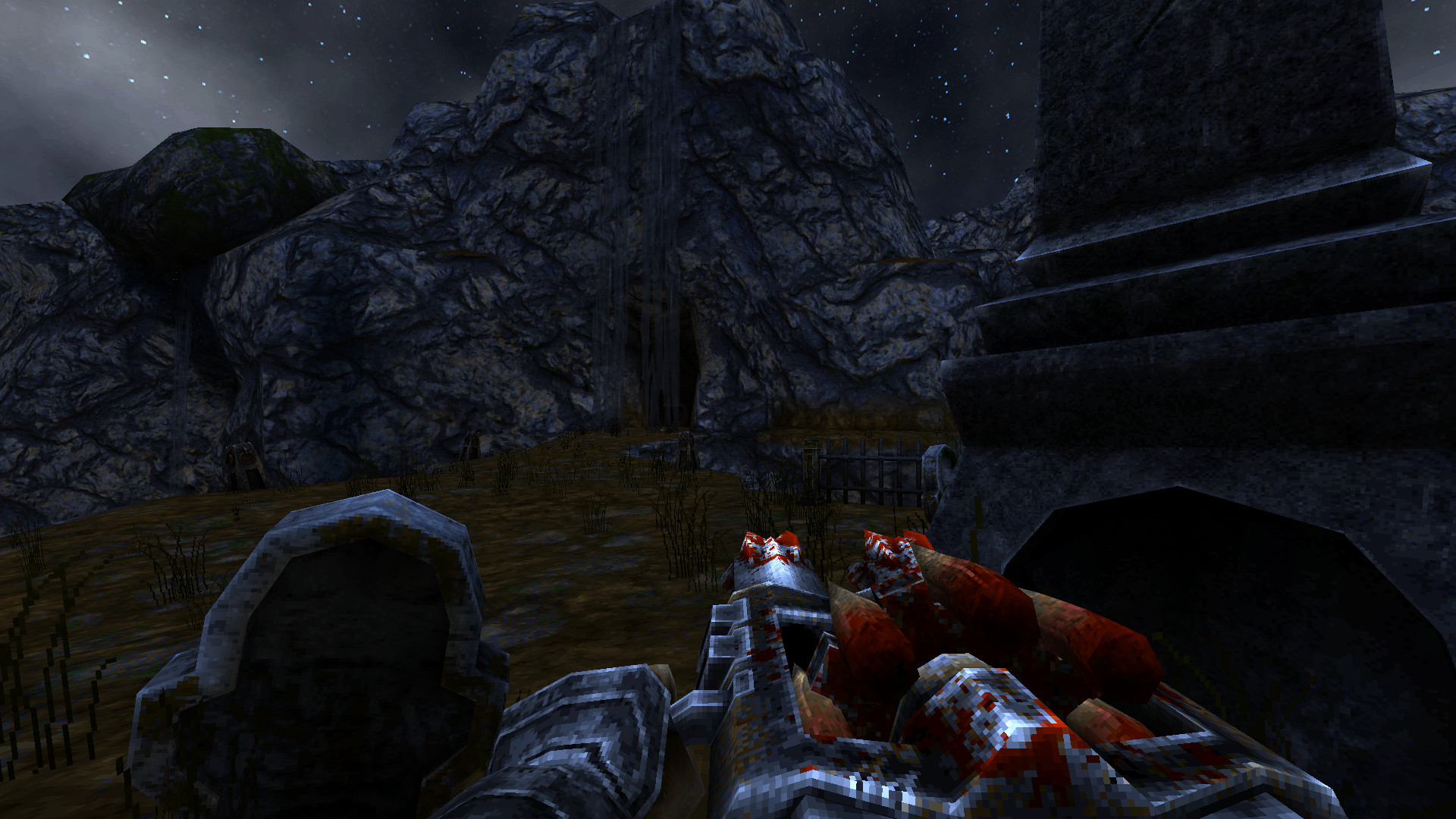 WRATH: Aeon of Ruin includes a couple of interesting graphical options to give the aesthetic of a game running at 640 x 480 even when running at a technically higher resolution. It's a fun option, though I played through the available levels without these filter-like options. That said, playing this game on a CRT was an exceptional experience, and took me back a couple of decades to playing on an office PC that could barely handle what was being asked of it.
For those looking for a return to the glory days of early polygonal shooters, there's no going past WRATH: Aeon of Ruin. It appeals straight to the heart of nostalgic gamers looking for a return to early PC gaming (the less said of the N64 port of Quake the better). A refreshing break between battle royales, endless loot grinds and cinematic shooters, WRATH: Aeon of Ruin is both a welcome trip for newcomers while qualifying with flying colours as a true retro homage.