One day we gamers will look back at this generation of console gaming and see it as the era that was full of Remasters.
Our fav's from a generation back and more, re-worked, re-tuned and re-visualed into FHD.
The latest to receive the rejuiced makeover is the almost 15 year old platformer title; Voodoo Vince.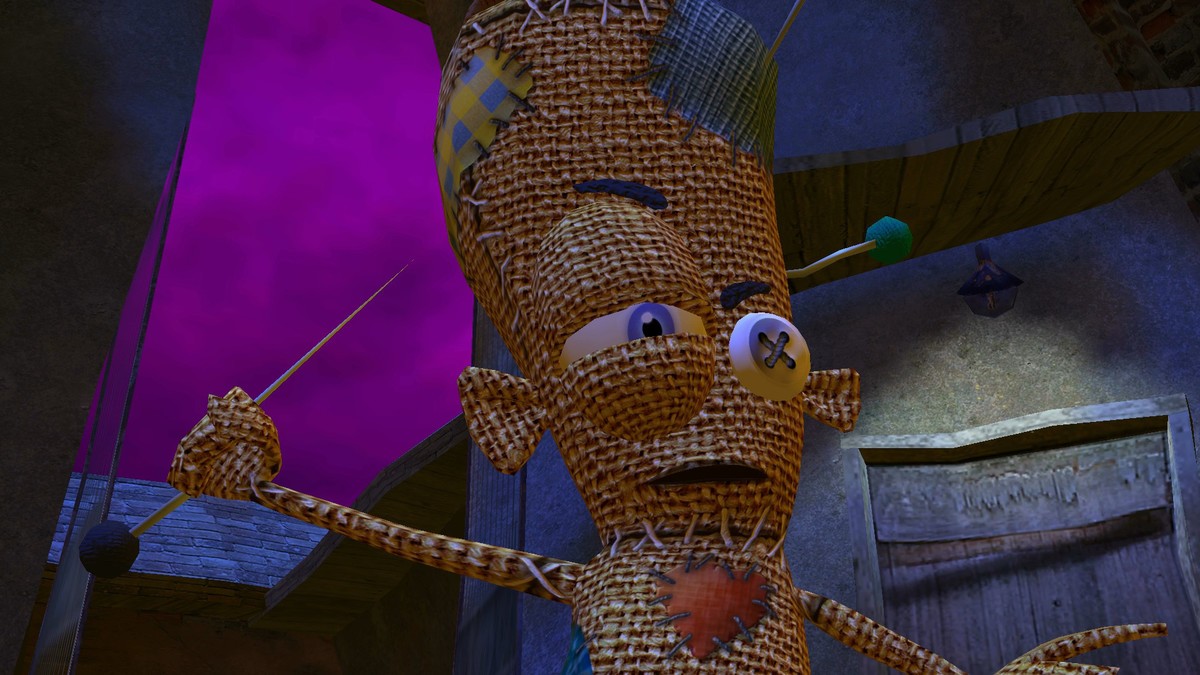 Voodoo Vince, a platformer was originally released in late 2003 for the very original Xbox by Beep Industries. Now Clayton Kauzlaric the creator of Voodoo Vince brings Vince back to the Xbox One as a digital title, with re-textured graphics whilst retaining the original elements of gameplay.
Voodoo Vince plays like your run-of-the-mill open world 3D platformer. You run wild as a virtually indestructible, all-purpose-material, unfortunate looking Voodoo doll, named Vince. Complete with dry humoured 'one-liners' and needles sticking out from your 'hacky sack' body, collecting life and Voodoo magic beads. But there is more…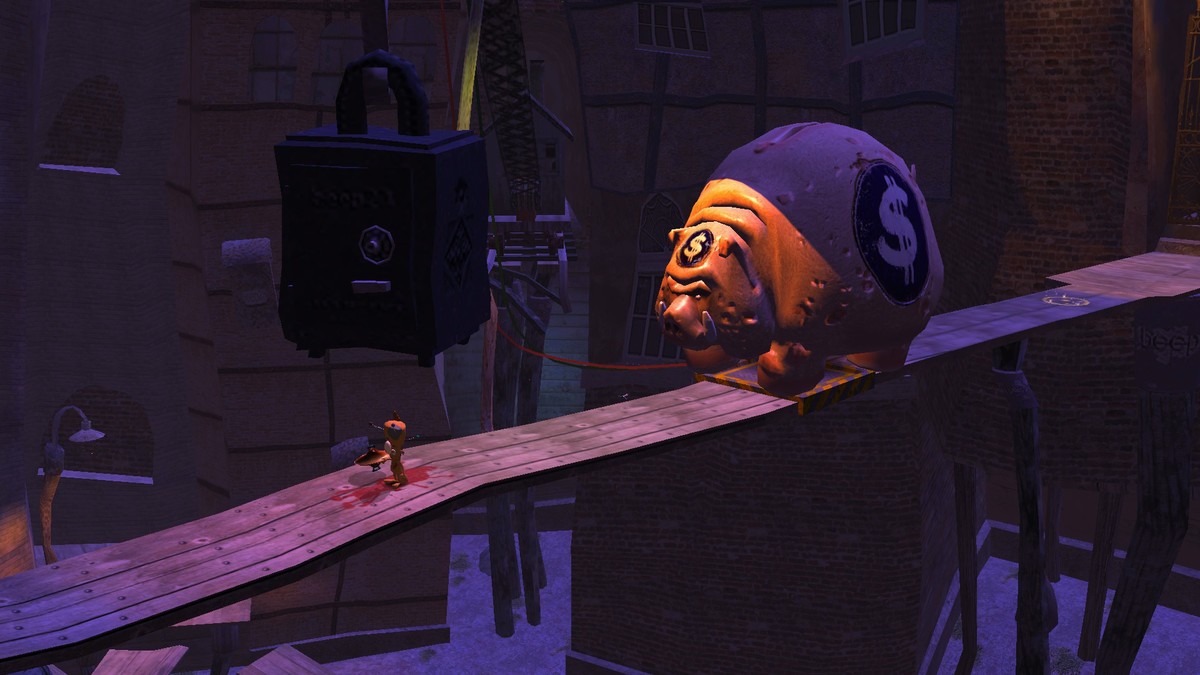 What keeps this game from disappearing into the ever bulging pit of Remasters is the Voodoo aspect.
The story goes, that Vince's keeper, Madame Charmaine, is kidnapped by two henchmen, lead by a Boss (of course) who is obsessed on gaining her Voodoo dust. As the two henchmen are low in the intelligence department, they let the Voodoo dust loose, which is fortunate for Vince. The purple dust brings him to life, releasing him from his shelf, and there begins his adventures in old style New Orleans.
Guided by his keepers' voice you take control of Vince, who is hell bent on rescuing her, literally at the expense of his own misfortunes.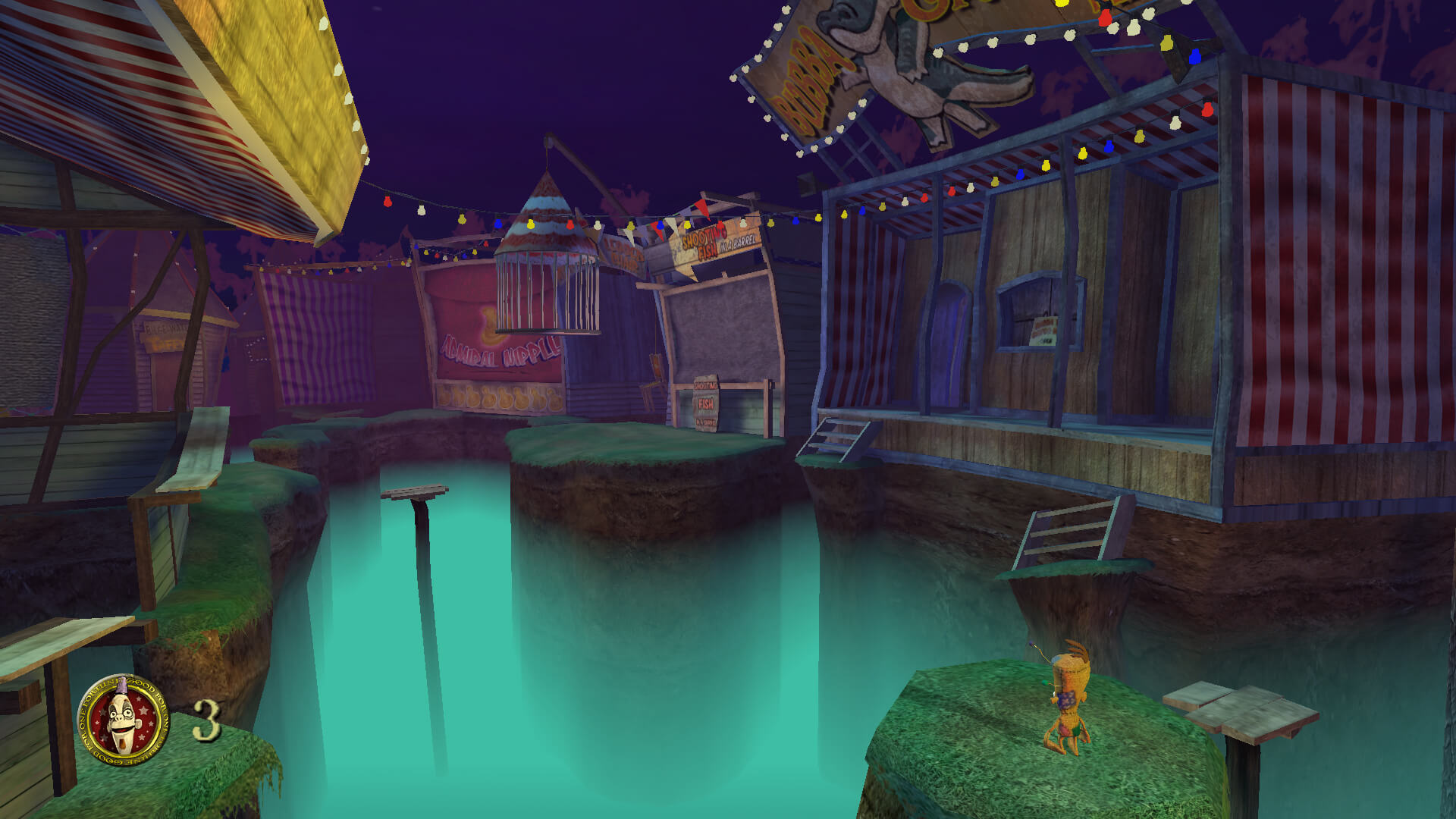 Vince comes equipped with two basic attacks. A punch, which is effective but hard to aim at times, and a hissy-fit spin type move, then there's the Voodoo powers that you pick up at certain moments in gameplay. Essentially inflicting harm on Vince will obliterate any foes within a wide boundary.
There are many puzzles to solve and lots of 'mini-games' too that Vince must conquer in order to progress.
But it's not all just running around. Vince learns to control certain types of machinery, from a fanboat, a submarine, an airplane, through to a bakery mixer and he has a go at being a Giant Clocktower handyman.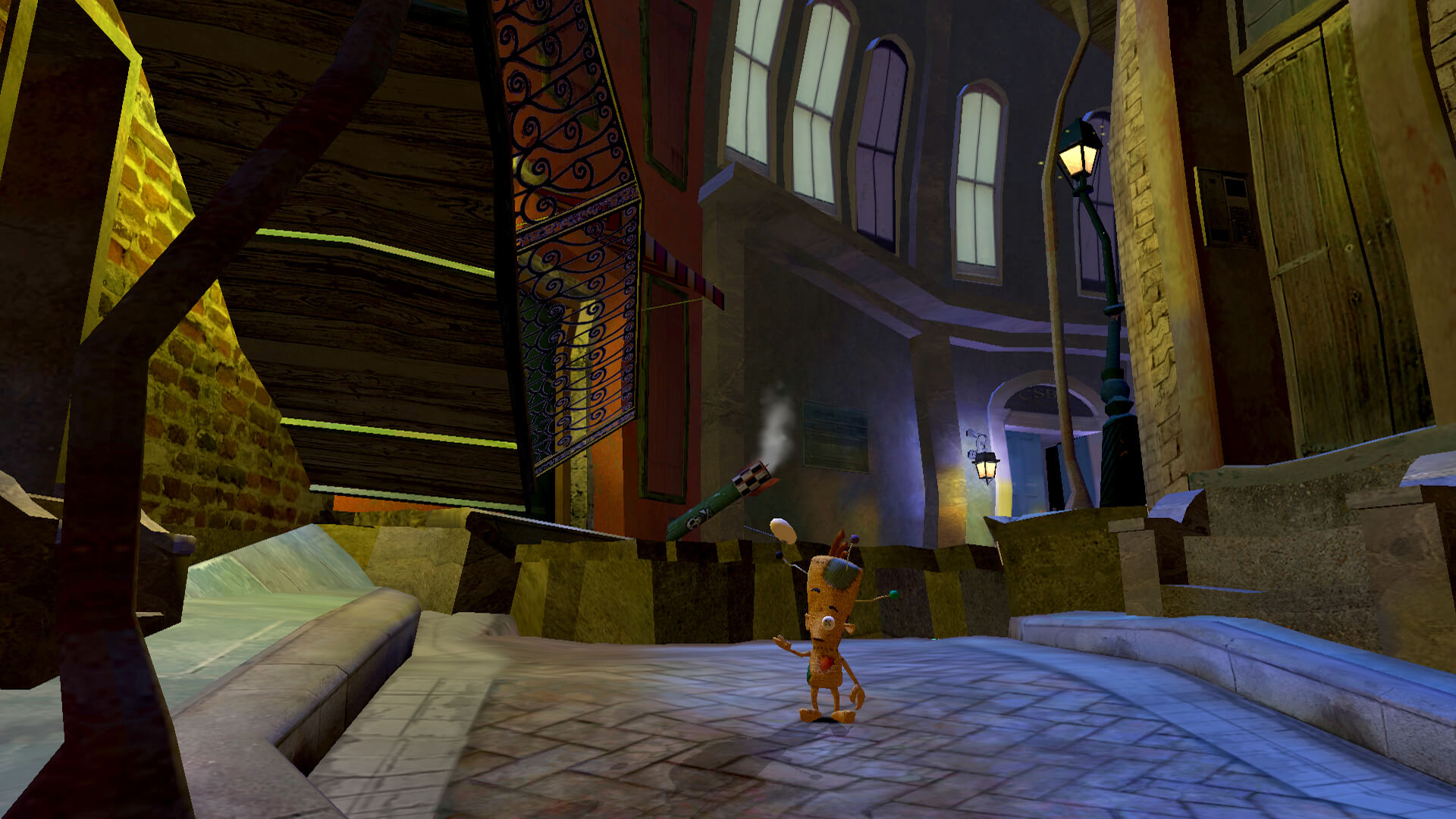 Retaining that old skool feel, at the end of almost every Level there is a end of Level Boss. This is where you will want to utilise your Voodoo Powers.
There are 30 beautifully re-crafted Levels in all and numerous 'Sub-Levels' and for the current gen of gaming, Achievements and Xbox Live functionality has been added. Interestingly gameplay has stood the test of time really well, a few hours with the new looking Vince is a satisfying play.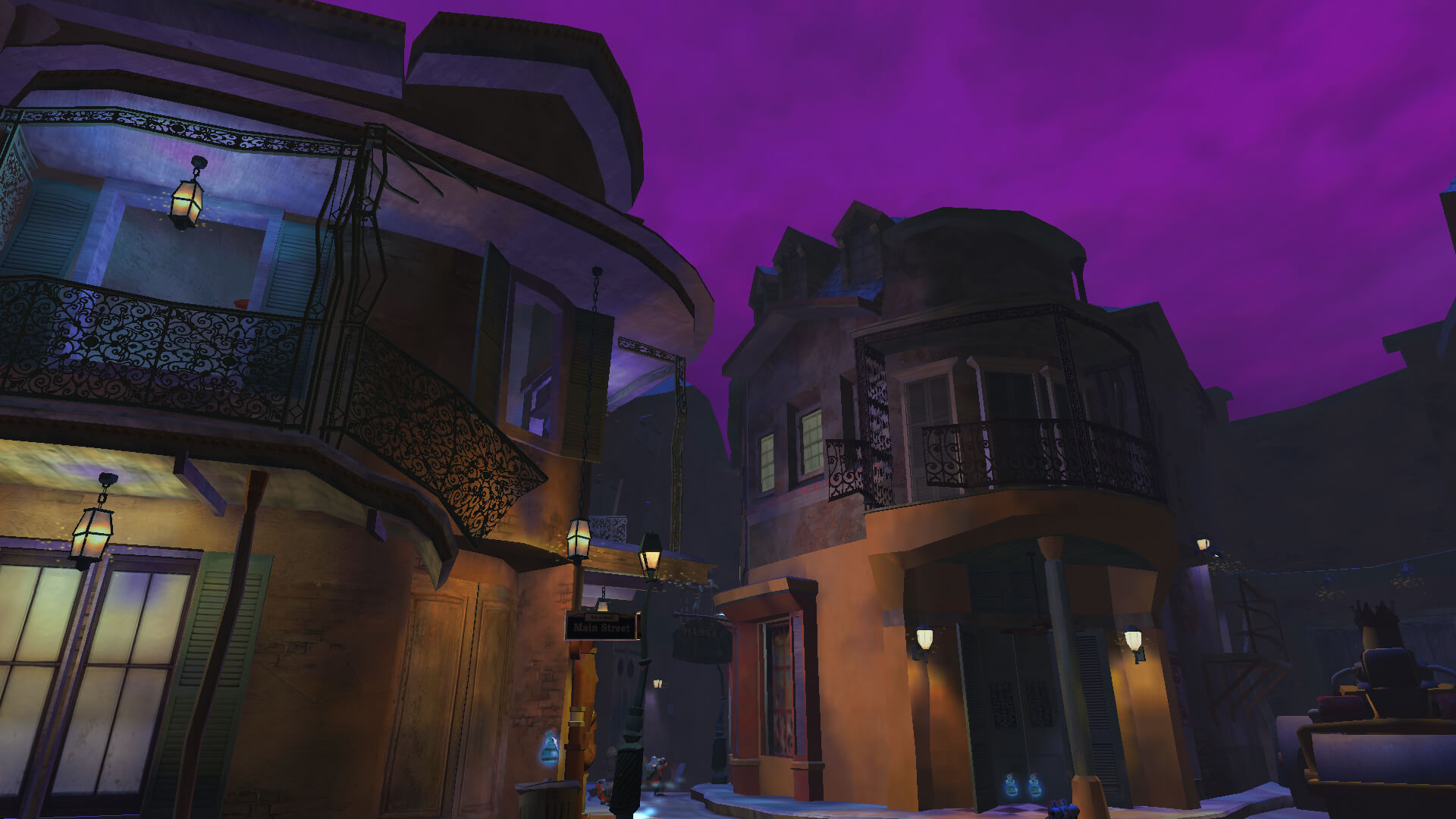 Voodoo Vince is a special title for me personally. It is the very first game that I reviewed, ever, as I started out as a freelancing Digital Entertainment Journalist. 14 years on I would not have expected to be re-reviewing the game again, but for nostalgic sake, I am glad Vince is back.
An excellent title for anyone to pick up and play, simplistic gameplay, and a stroll down memory lane for those that played it back on the original Xbox.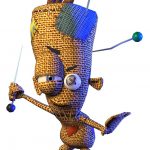 Voodoo Vince Remastered (Xbox One) Review
Game Details
Released: April 2017
Rating: R16
Platforms: Xbox One, also available on PC (Windows 7 or Higher)
Genre: Platformer
Developer: Beep Games Inc.
Publisher: Beep Games Inc.