The Huntsman: Winter's Curse is a story focused 2D RPG. It's quite a simple game in nature but simple doesn't always mean bad.
The back drop for the game is that of Snow White and the Huntsman, but rather than focus on the big name fairly tail characters this fantasy fiction follows a young girl, Elisabeth, on a journey to find her older brothers who ventured out into the world before her. So it becomes your task to discover what has become of them.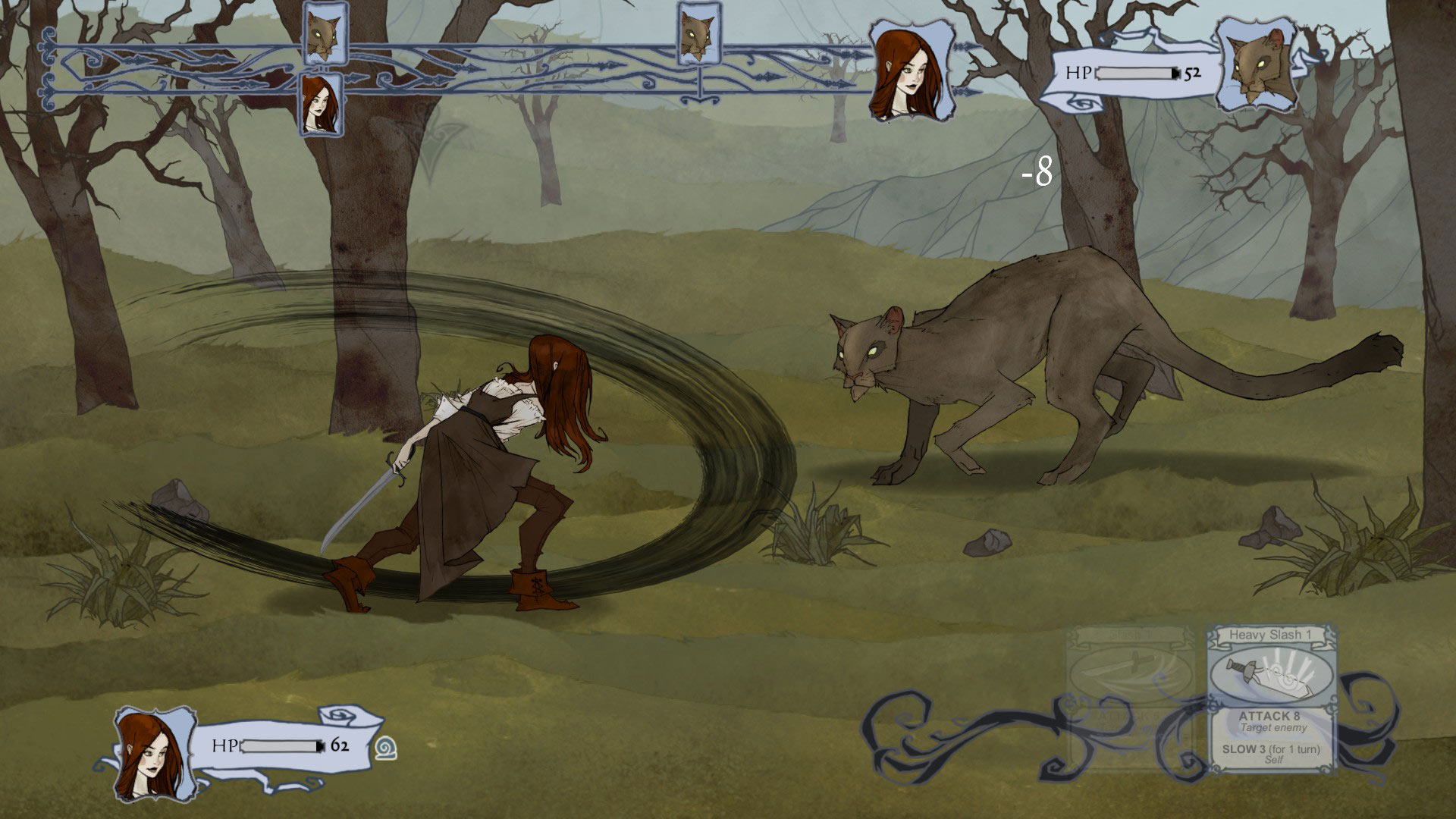 Being narrative orientated I was glad to see that it is both well told and engaging. Your engrossment only increases as you are presented with numerous opportunities to select various paths each that impact story. This forever leaves you wondering if things may have turned out differently had you chosen the other path.
Some of these paths can lead you to or away from combat. I was pleased to find combat isn't necessarily the answer as you are still rewarded even when taking the no combat option. This was nice as it really guided you to choose the option you wanted and not just the one likely to provide the most rewards. This in combination with likable and fascinating characters certainly has you wanting to keep going to simply find out what happens next.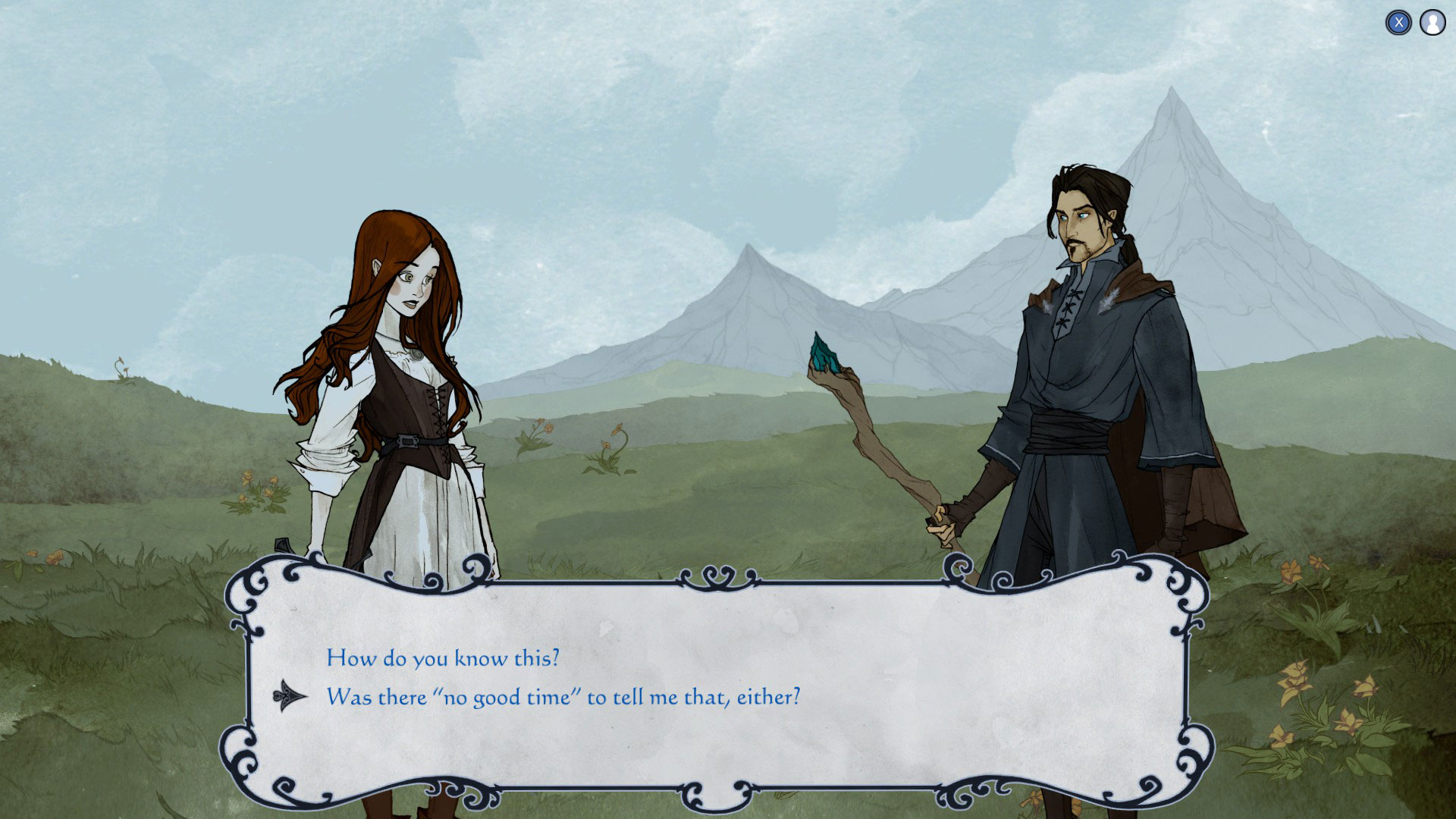 Many multi path games usually make obvious a good or bad decision option but I found there doesn't always seem to be a right or wrong answer just several options all with the same uncertainty as to its outcome. This makes playing through the options more intense as they don't always lead to a predictable outcome. So each decision weighs heavy on the player.
The combat is a 2D turn based affair that incorporates a card system to carry out various attacks. You have a selection of cards based on your equipment that vary from attacks and buffs to healing. You are given a small random selection of these and cycle through the deck as you progress in combat. This actually works rather well and though simple does require some strategic use of certain card types when versing certain enemies. You are able to have party members and these are relevant to story and can both come and go as the story sees fit.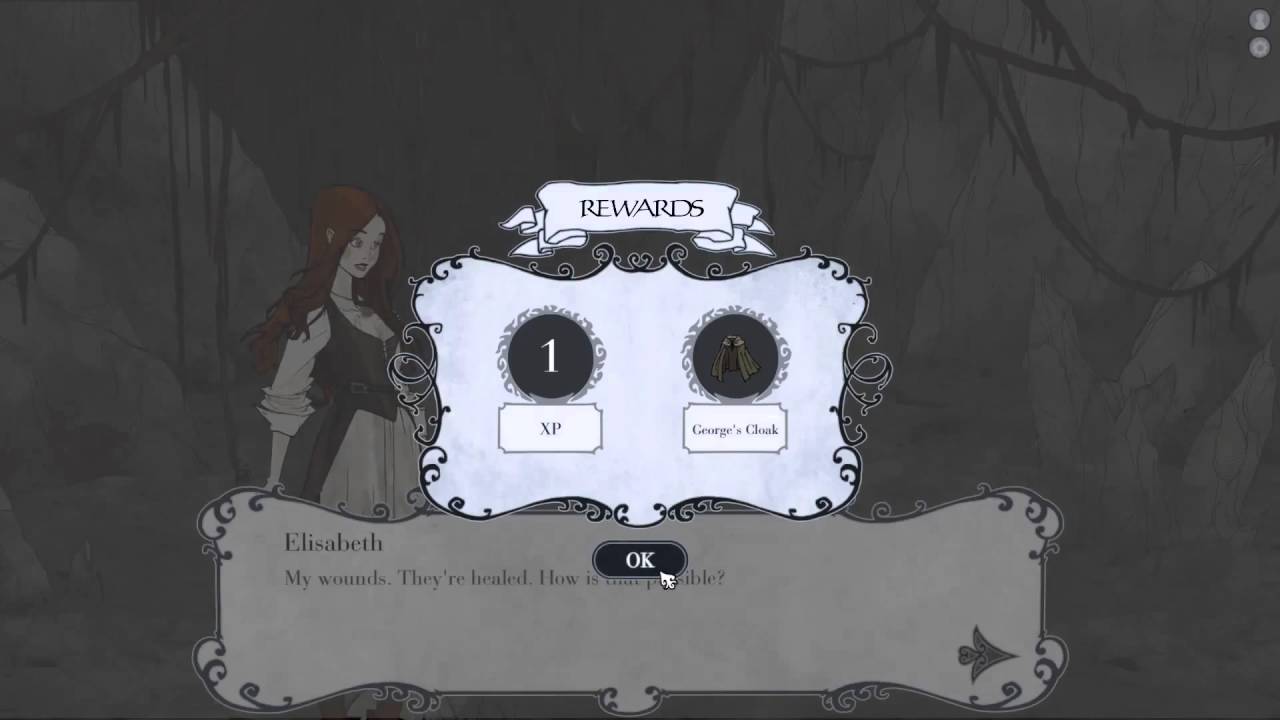 The is reasonable diversity to enemy types but the combat itself can get a bit repetitive. Some scenarios have you facing multiple combats in a row which can amplify the games simplicity and make it all just a bit tedious. Though I never found it deterring me from continuing on.
Visually the art direction taken is quite pretty and well created. It has a cartoonish nature but this particular style carries a dark ambiance. With it the scenery and characters capture the dismal tones and feelings rather well. The sound too, does a great job of enhancing the eerie scenery and drawing you further into the world on offer. It does have generally bleak tones to it but I really enjoyed the overall direction the game takes.
The Huntsman: Winter's Curse is a charming turn based RPG that provides an engaging world and story that keeps you interested. At some points combat does feel a bit tedious but thankfully it isn't always the only option. It sounds and looks great and gives players something to enjoy.
The Huntsman: Winter's Curse (PC) Review
Released: September 2016
Rating: PG
Platforms: PC (windows 7 or higher), PlayStation 4
Genre: RPG, Adventure
Developer: Desert Owl Games
Publisher: Desert Owl Games