The tale of two Spider-Men.
Miles Morales, the kid from the block (Harlem) who like Peter Parker was bitten by a genetically enhanced Spider.
Getting to grips with his new found web-slinging abilities Miles is coached by Peter.
But as Miles finds out real quick, these abilities come with responsibilities and wielding them with, umm… wreckless abandon can only make a situation worse.
Then before Miles releases it, he is looking after new York city all on his own, as Peter needs to go away for a few weeks.
Spider-Man: Miles Morales is similar to the previous Spider-Man title (2018) we have played on PlayStation 4 but with vast improvements a thousand fold.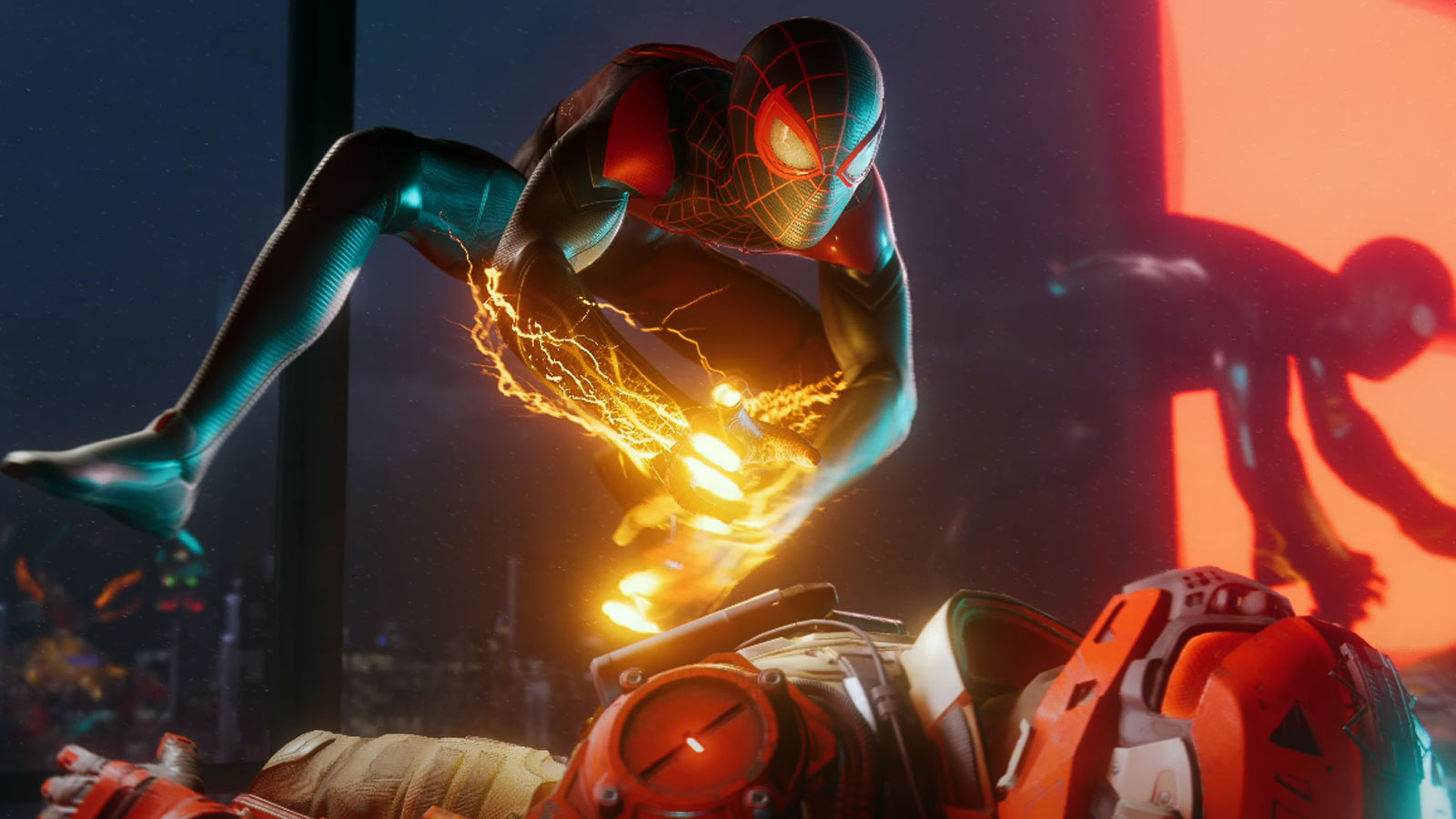 To traverse the intricately and accurately mapped NYC you will swing from place to place. Beat up baddies with killer combos and ultimately, try, to save the day.
But you do still have your trainer-wheels on and throughout play you will learn more of your new abilities.
Spider-Man: Miles Morales is also an RPG.
You will Level Up, spend Skill Points and as you earn or acquire them, fancier outfits with better tech.
Speaking of tech due to a new Spider-Man ingame app you can take on side Missions on the fly as the public of NYC can directly message via this app for any help they may need.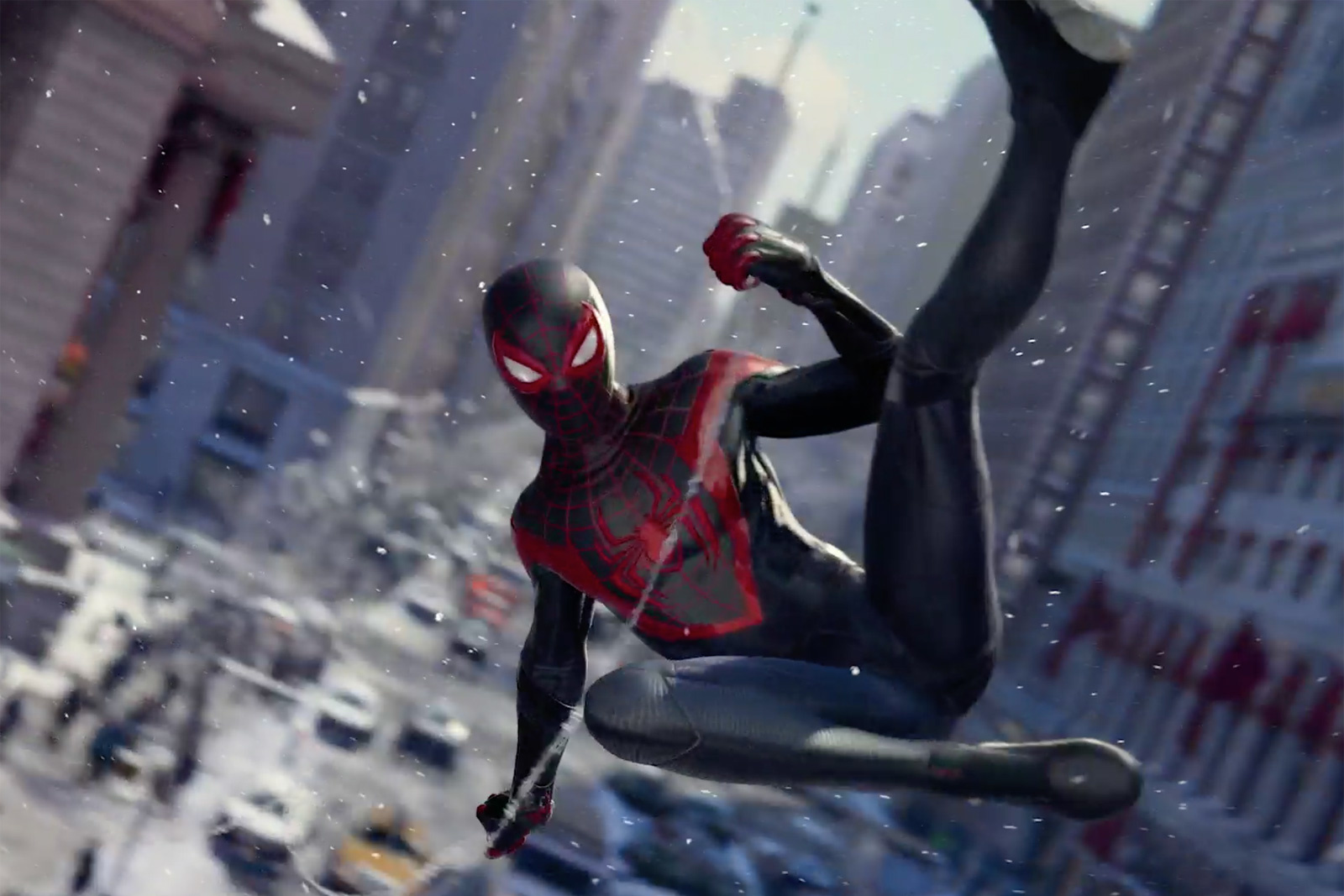 Spider-Man: Miles Morales is filled with cyber baddies, an epic one-on-one with Rhino (so far the most stand out moment for me) and who is this chap your Dad was chasing called Prowler?
Another character may, ot may not, be what he seems; Phin Mason. An entrepreneur in the energy business. A target for an organised syndicate trying to get their hands on his energy tech.
Spider-Man: Miles Morales is a play as you want, explore and conquer title that has made the exclusive to PlayStation franchise just that much better than even I couldn't have imagined with 4K graphic detail our eyes have never seen before in gameplay.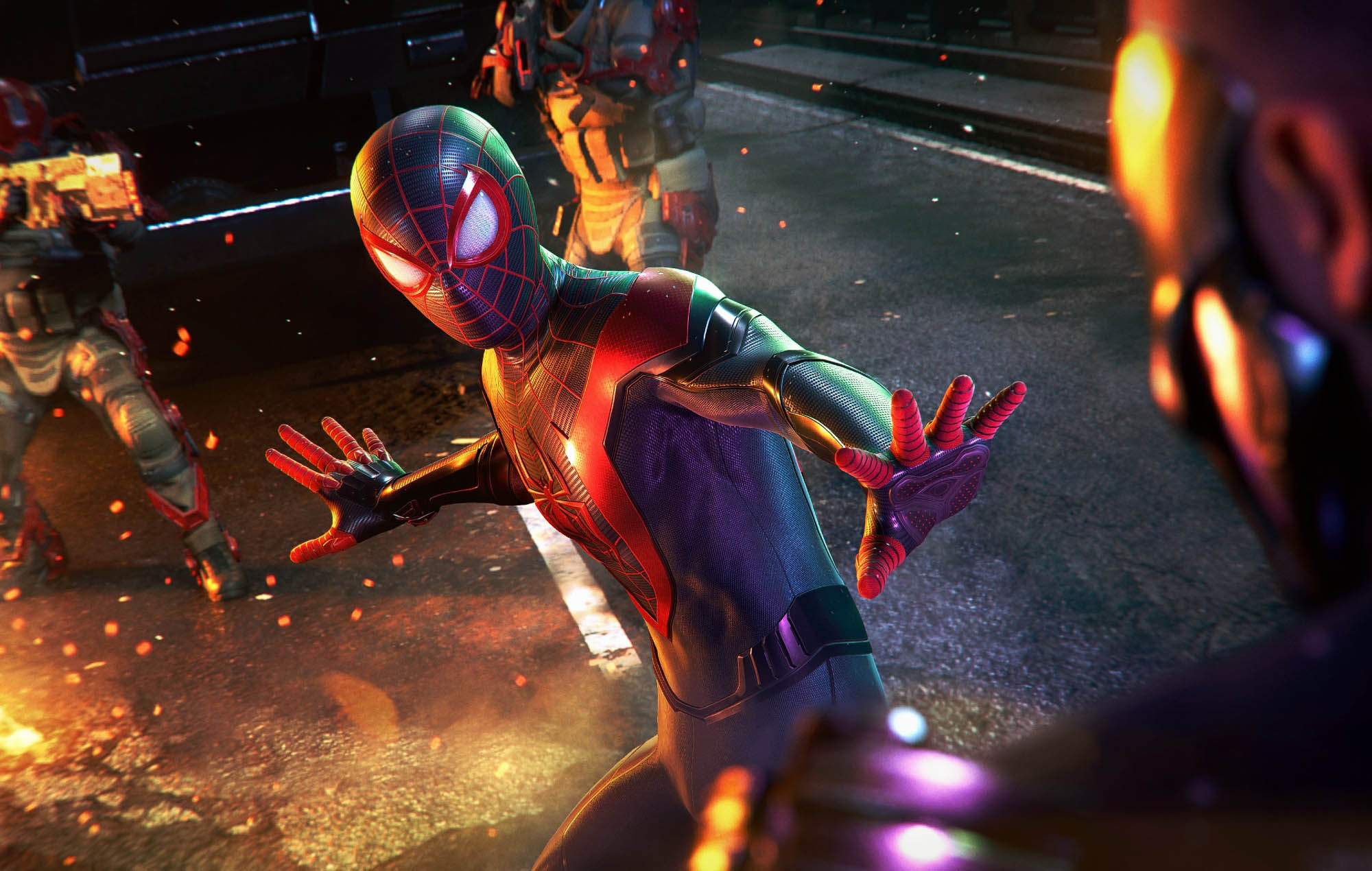 So, what about the PlayStation 5?
While there is alot that I am not going to say – I'm not one to ruin anyone's golden moment, especially when they receive their silky white and black curved PS5, but expect a difference both with play and although the console is super quiet even during furiously fast action segments – but it does pack some heat (so make sure you give the console ample ventilation space).
You do get a console stand in the box, my suggestion is to use it.
And speaking of space, the Console Edition is slot bigger than I imagined it would be.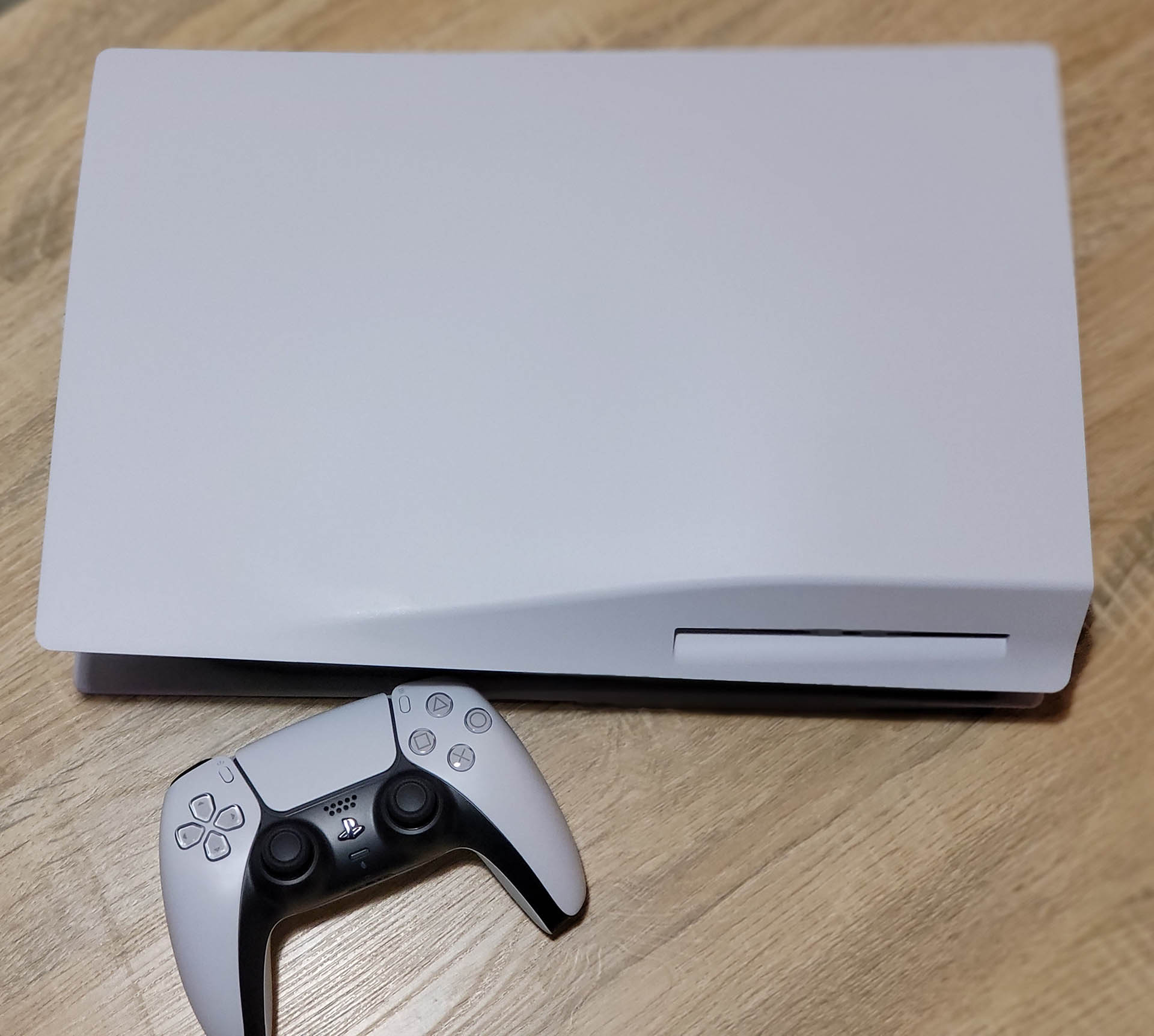 Feel the sound.
The haptic feedback on the PS5's DualSense controller really gives you a true to life feel for the game play, objects in-game and in-game environments. This can be perfectly experienced in both Spider-Man: Miles Morales and Astro's Playroom as they make full use of the feature.
The PlayStation 5 is also backwards compatible for PlayStation 4 titles.
The console itself is graphically powered by AMD prowess, the internal storage comes in at 850GB SSD and can data crunch 10. 28 teraflops, that's over a trillion process per second.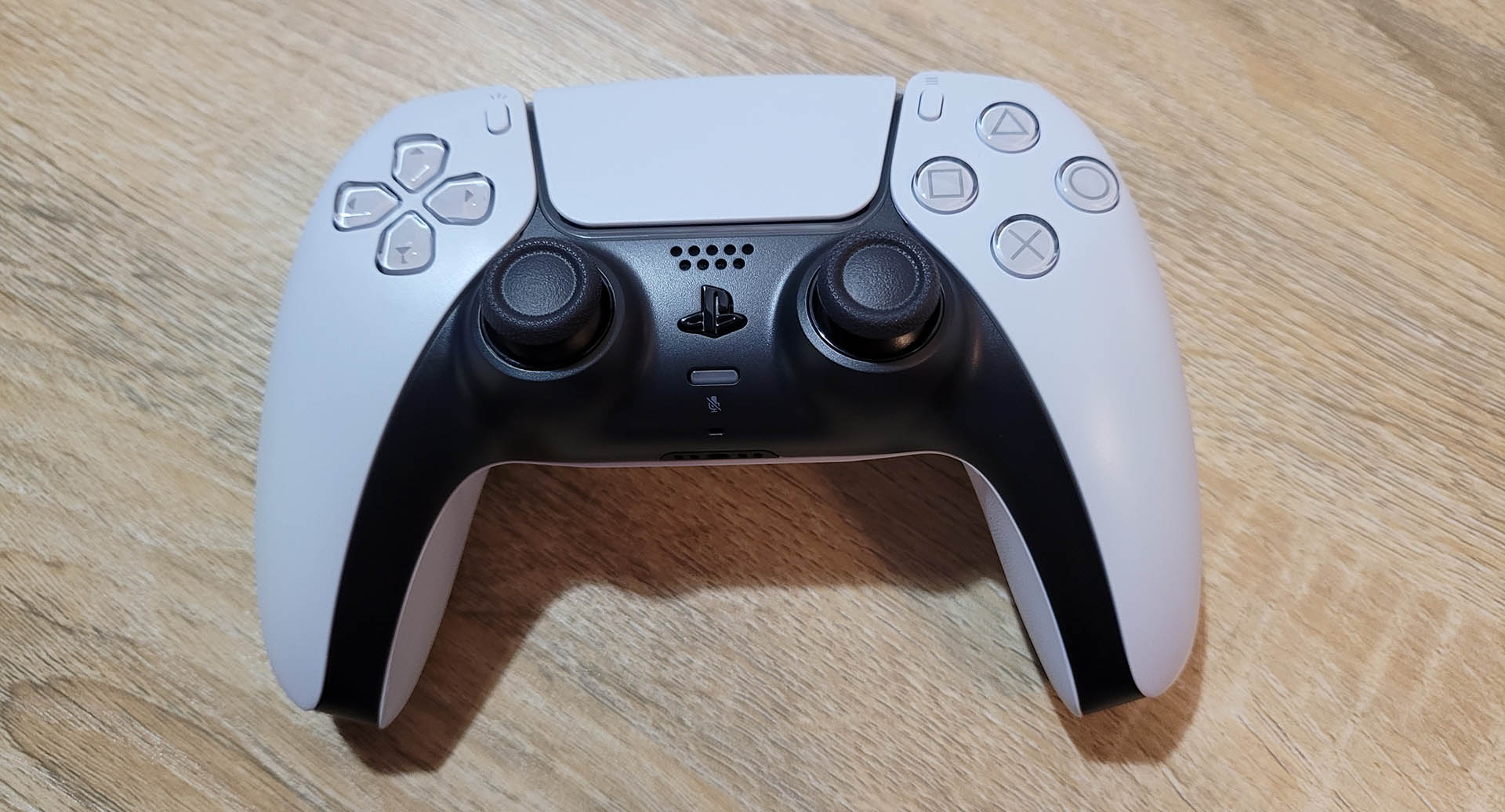 If you have the Console Edition you can play your beloved PS4 favs from disc – or on either the Digital Edition (no disc drive) or the Console Edition (has disc drive) play them from your digital games library.
Capable of 8K @ 120 fps and audio output gets a significant boost with 3D audio.
And that's where I'll leave it on both Spider-Man: Miles Morales and the PlayStation 5 console itself. I don't want to give too much away and ruin your own unboxing and connecting up moment.