"…it's one small step for man, one giant leap for mankind'.
This infamous phrase was broadcast from the surface of the Moon by Neil Armstrong in 1969 on none other than a Plantronics comms unit.
Since then Plantronics have been the masters of communication earpieces and headsets, from commercial call center environments through to aeronautics and interstellar travel.
At one time, they were also leaders in the video gaming market.
And now they are back.
Plantronics have just released the RIG Gaming Headset designed for PlayStation, Xbox and PC gaming, aswell as Mobile.
Now, the headset does look stock standard with it's swivel mic arm, however the integral part of the device is the mixer, which, yep enables you fine tune the sound to your liking within it's included EQ Profiles; Pure. Intensify. Seismic.
The boom mic is interchangeable, which is a great feature, especially if you opt to use the RIG on your mobile while out and about. You can opt to use the inline mic removing the swivel arm, looking less weird out in public.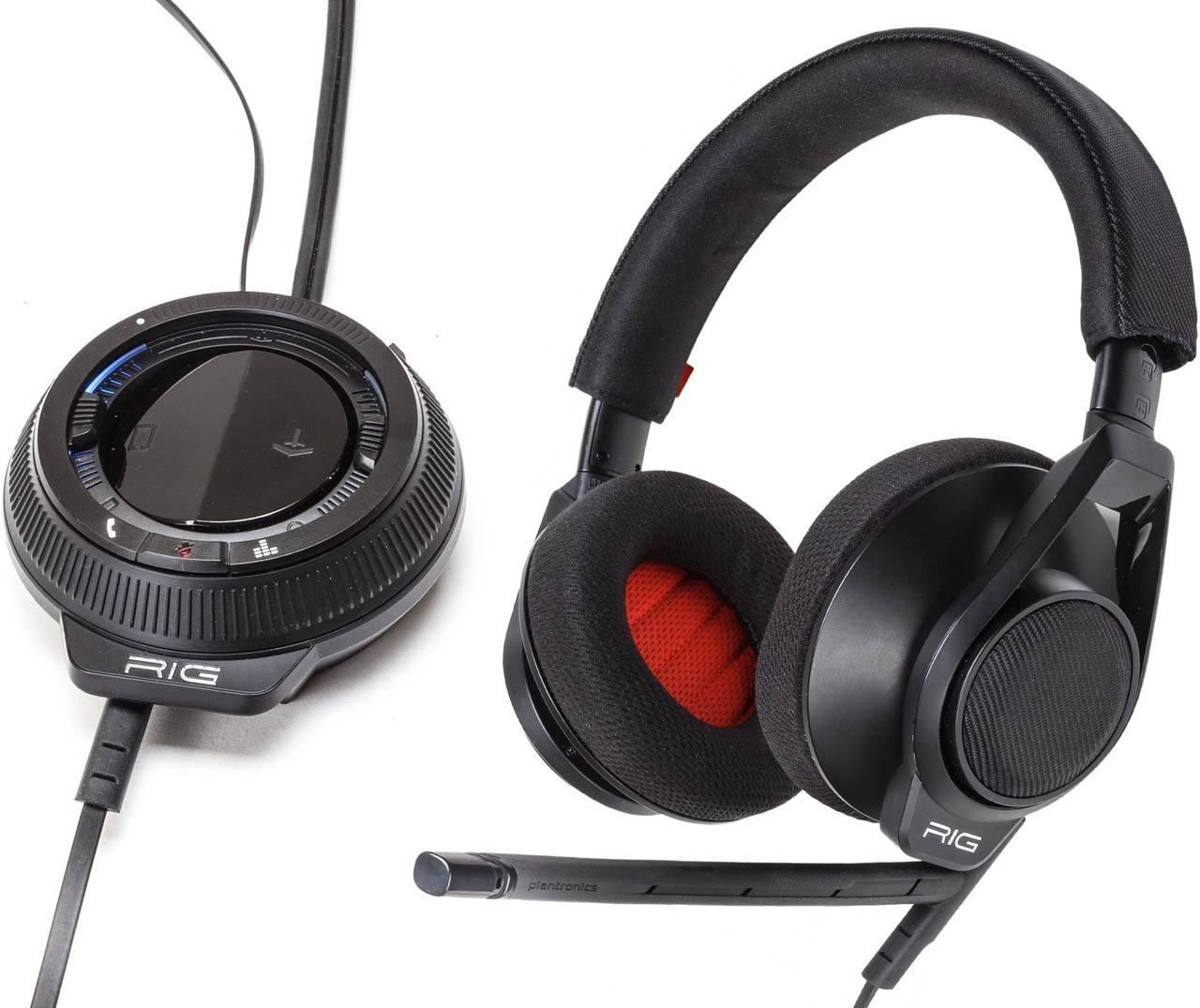 The advent of the mixer really sets the stage for other gaming headset producers to work towards.
Plantronics have thought ahead on this one, knowing that you may not always use it for console or PC gaming, and this enables you to tweak the sound dependent on what audio platform you are currently using.
This said, the RIG is in a market where other headsets are opting for either virtual or real 7.1 Surround. Plantronics have not included this in this model of their RIG.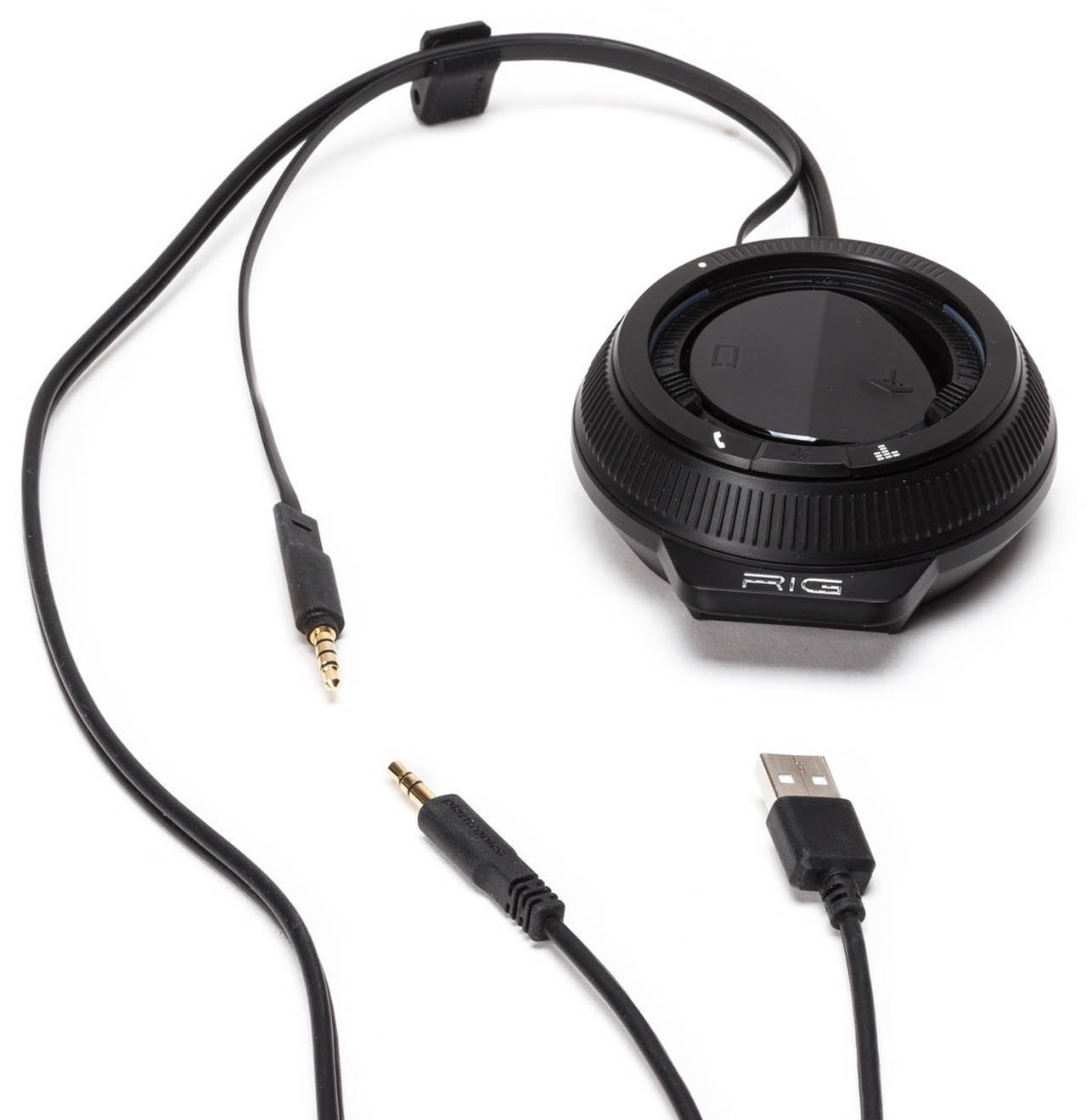 The build quality is of a medium quality, I imagine a little bit of light but vigorous treatment and the headset may end up very worse for wear.
So make sure you look after it if you buy one.
Supplied is both the USB connector aswell as a 3.5mm jack. The mixer is inline so you will be able to use this on any platform.
We tested the RIG on a PS4 (The Order 1886) and PC (Project Cars)  aswell as a Android based mobile for music.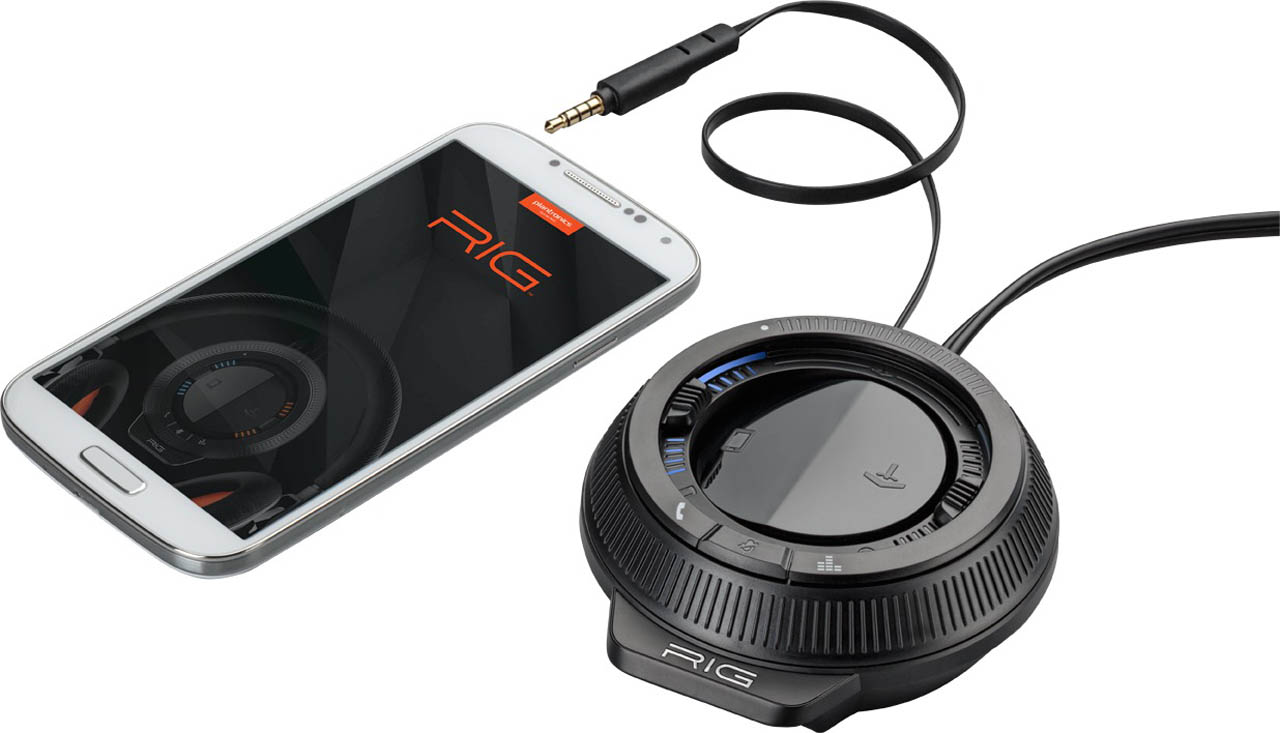 Being an audiophile myself I really only noticed the difference when using it on mobile. Gone were the heavier 'booty' depth that both PC and PS4 gave out.
Playing with the mixer enhanced the sound, for sure, but I felt it wasn't quite the audio quality I was expecting.
So I tried out on an iPad – and there you go, the 'booty' was back. Sounding on par, if not a wee bit better than PC and PS4. So it will always depend on the audio source and it would seem Android still has a wee way to go.
Budget priced for around $100 NZD (depending on where you buy from) it is absolutely bang for your buck. No questions there. The RIG is not a high end headset, but it doesn't try to be either.
Plantronic's have proved to us that they still have what it takes in the gaming headset market with the release of their RIG.
Plantronics RIG Headset Review