Going into MXGP 2 I was actually a little excited.  Having not played a motorcycle or motocross game in a very long time I was really keen to see how these games may have come on over time. Unfortunately it just did not meet my hopes or expectations.
Kicking straight into the game after the character/team selection is the tutorials.  Because this game is very much a motocross sim these tutorials were skippable, but really important if you have not played one of these games before as it taught you things such as knowing to use the clutch on tight corners and how to use it in game for example.
The next thing I noticed was graphically the game does not look exceptional. It is not bad but historically with racing games from big publishers I have come to expect them to be cutting edge and I honestly would have believed this was a console launch title.  It is likely it was my fault for having high expectations, but I could not help but be disappointed.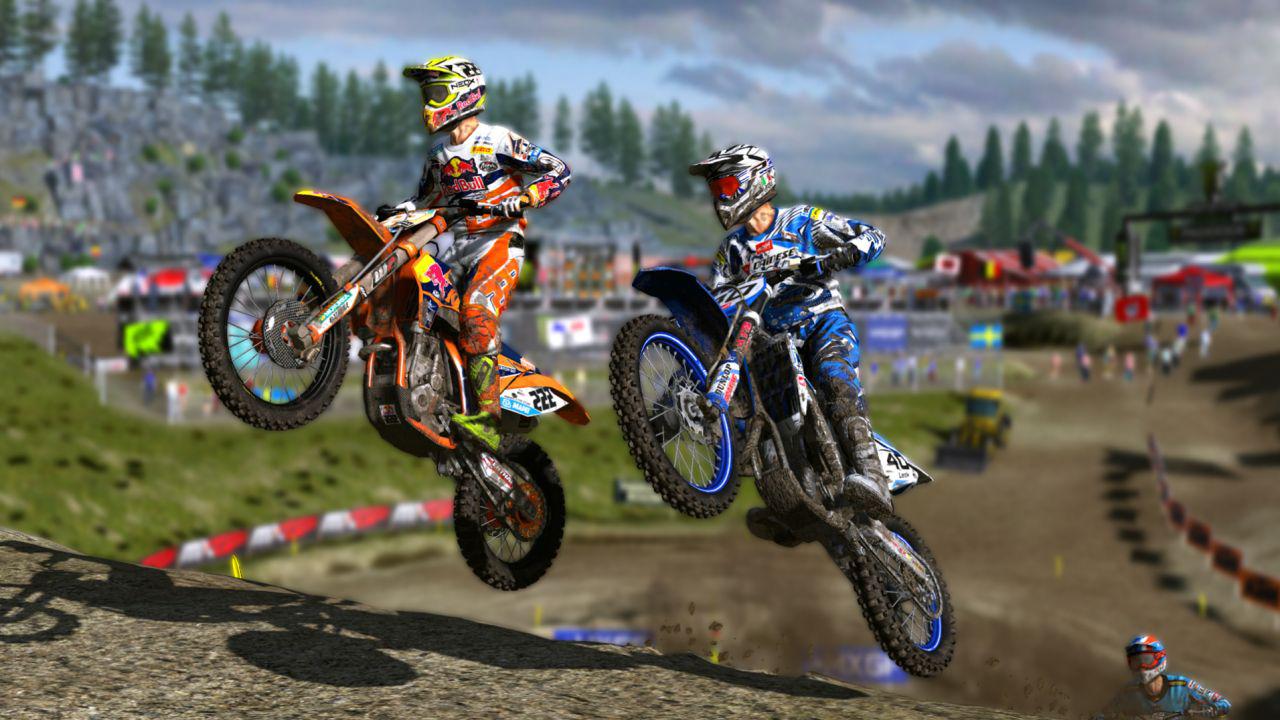 MXGP 2 is very much a motocross simulation game, sometimes to a fault.  They have taken a lot of time to include a variety of courses, countries, sponsors and bikes.  The customisation gets deep as hell which should appeal to most motocross fans, but to casual players looking to have a dabble that this is going to involve a lot of time being sunk in things you did not know about myself.  I personally found them to be a painful chore.
With them taking the sim side of things comes one very steep learning curve.  If you lean too far and you will come off your bike.  Also, mastering the use of the clutch and turning takes a long time to get used to, so if you have not played a motocross game in a while, expect to be beaten in races A LOT while you get the hang of the controls.  This is all fine, having a steep learning curve is not necessarily an issue, the problem is with this time comes two very frustrating issues.  One is I consistently went through bikes half the time and crashed into them at other times.  I could handle either but not knowing what was going to happen when an AI bike goes into the side of you or you into the side of them gets frustrating.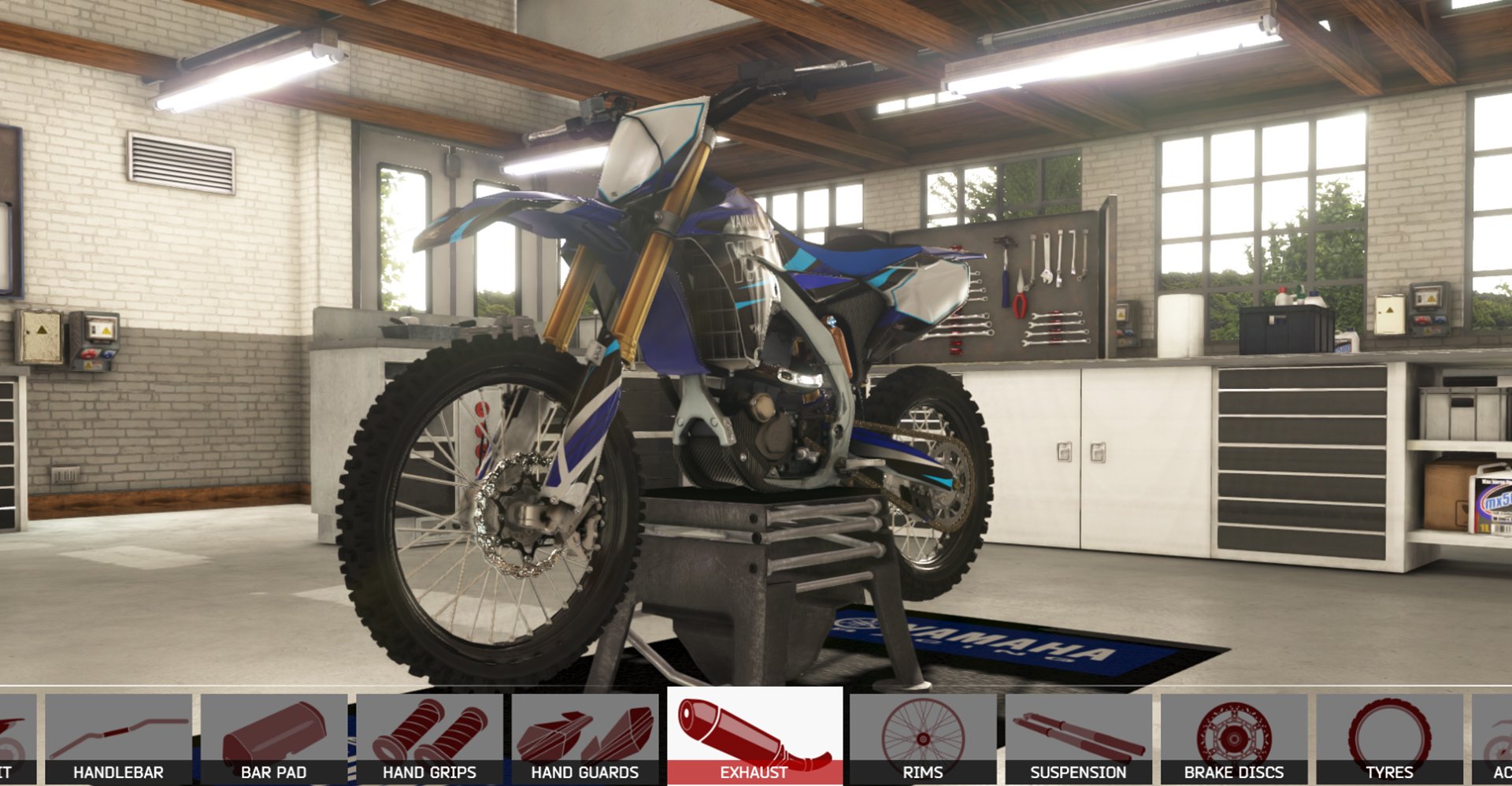 Another issue is how far off the track you can go.  When the first couple of dozen times I went off the track I would go about a meter before being plopped back in the middle of the track, which drove me insane because that jarring change really disrupts the flow of the game.  There were times I would accidentally cut a corner and right as I was about to land back on the track it threw me back into the middle of the track at a stand still.  On top of that the further I got in I found sometimes you would go even further off the track before being dropped in. Granted still talking a few metres, but again this is very disrupting of the flow, as you cannot predict how the game is going to react at times.  I can overlook annoying mechanics if they are consistent.
Honestly MXGP 2 is not bad. Once you get over the steep learning curve and get stuck into the career mode, there is a lot of depth and some fun to be had.  But with the bugs and weird disruptions to the flow of a race and some hefty load times, I just do not have the interest to spend as much time as I hoped I would with this title.