Who would have thought that Forza Motorsport's "missing" campaign spin-off, Forza Horizon would ellipse it's pure racing brethren and become THE racing game on the Xbox One.
Whilst Turn 10's Forza Motorsport games may give us the physics and the cars, they can be a rather dour affair. Still one of the best racing franchises out there, but a little on the serious side. It's younger sibling, Forza Horizon is a relative hooligan in comparison, and I believe that is exactly what Playground Games are aiming for.
The first game had us hooning around the US, the second took us to the French Rivera and for the third game the Horizon Festival pitched its marquees down here in Australia. For this fourth outing the festival goes to the UK, the Leamington Spa-based developer's home country.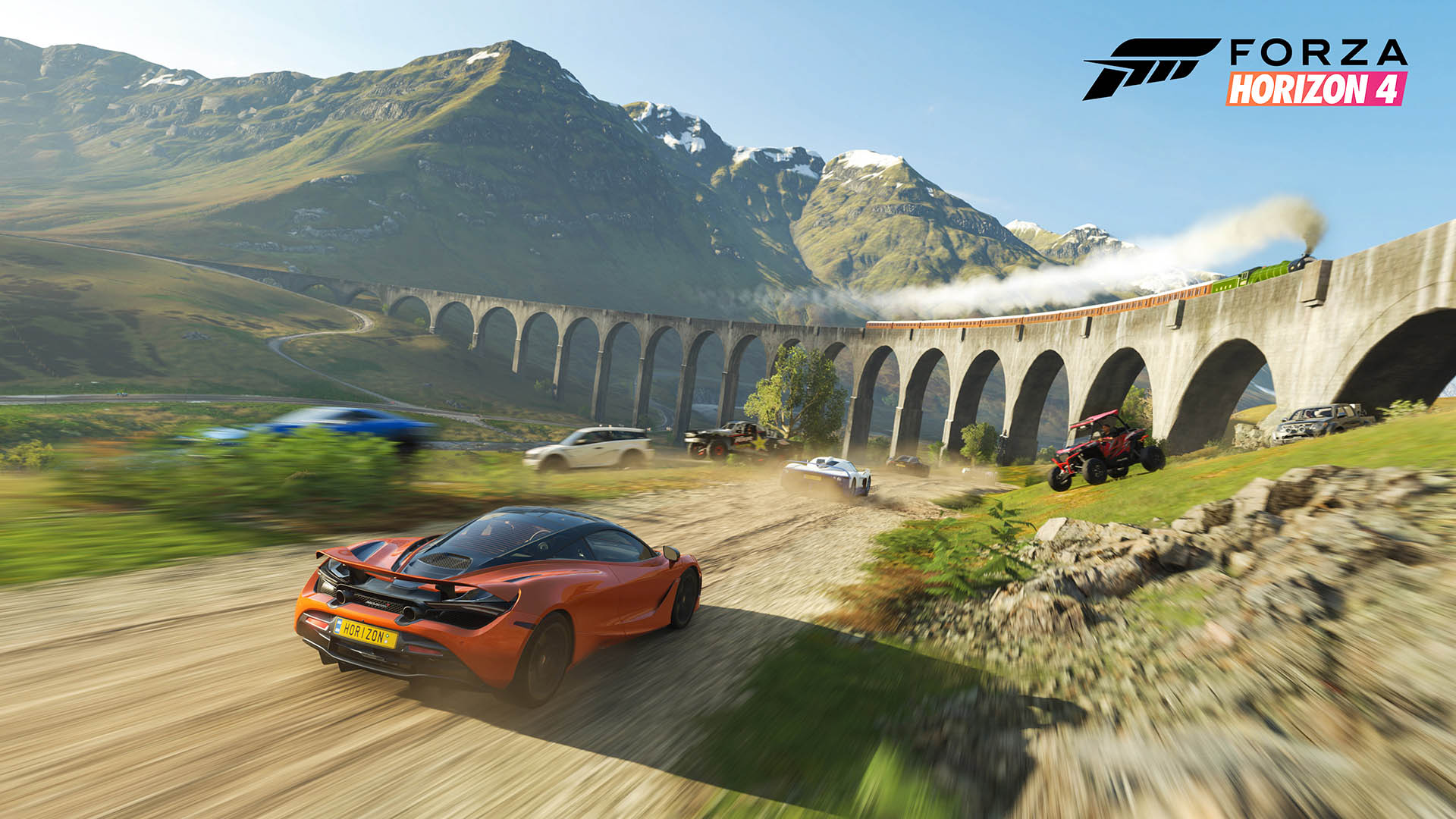 On the surface Forza Horizon 4 follows the same format as that carved out across the previous three iterations. Players are newcomers to the prestigious Horizon Festival, a celebration of cars and motor-racing. In order to progress through the ranks, races need to be won and influence increased.
As with previous games, the game world is a loose approximation of the real-world location. There are familiar landmarks such as the Lake District's Derwent Water, the Uffington White Horse in Oxfordshire and the city of Edinburgh. Geographically it is all over the place, but the landscape is undeniably British, complete with red telephone boxes and quaint villages.
Previously, the Horizon Festival served as the game hub where players buy cars, carry out tune-up and admire their car collection. This time, however, players can buy houses all over the map, which also act as hubs.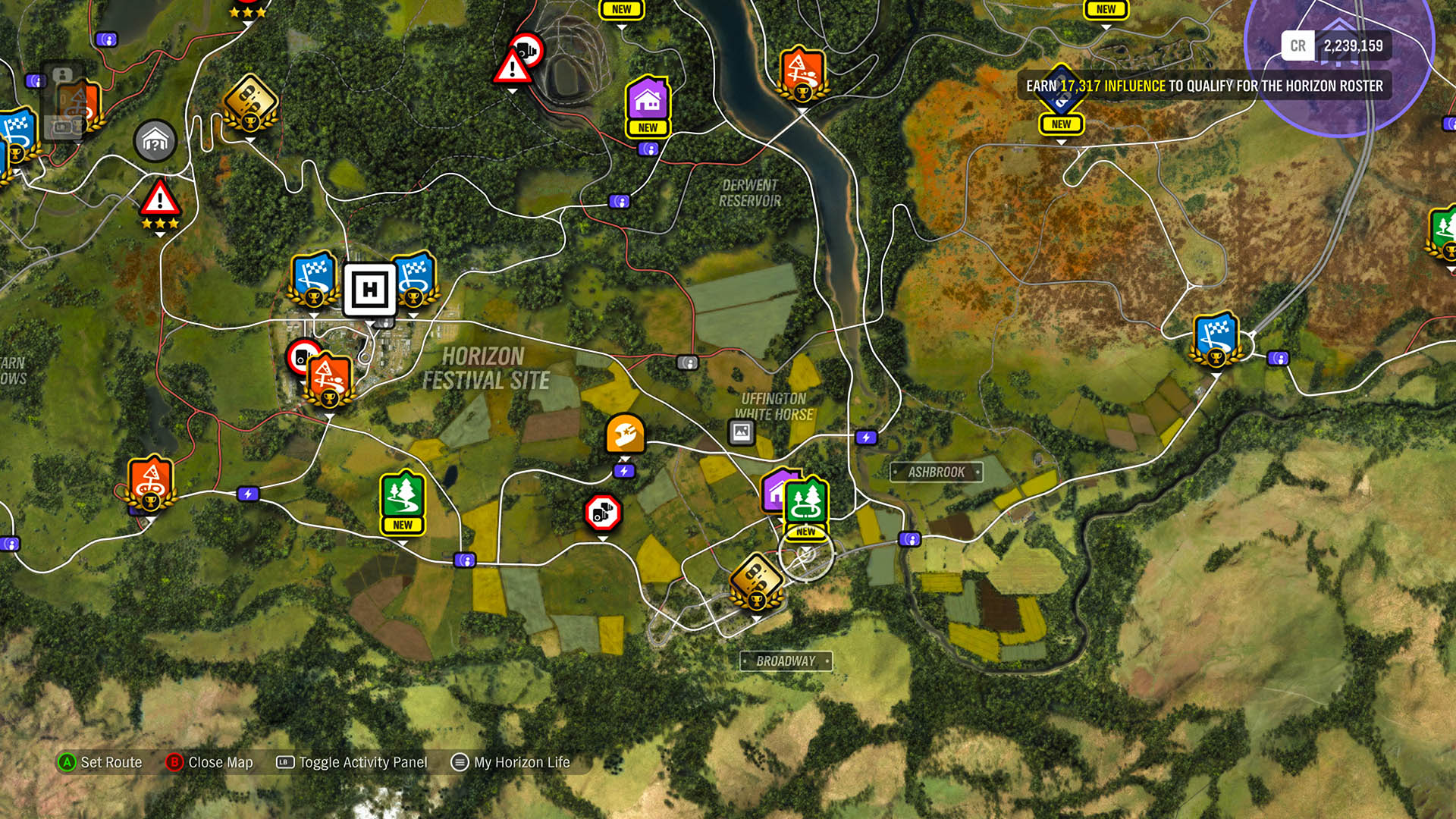 The big difference this year is the addition of Seasons. Rather than be restricted to the illusive British summer, players can also experience autumn, winter and spring, each Season with its own look and lighting.
The game features a year-long preamble giving players a taste of all four seasons, which roll over after obtaining a certain level of influence. For me this took a few hours of play, up to level 20. I was then rewarded with my Horizon wristband and the game, effectively, began properly.
After your year of probation, Horizon Life kicks in, placing you into a live world populated by real players who you can team up with and race against. The Season mechanic also kicks in, with every Season lasting one week in real time. It'll be interesting to see how players get on with this.
No matter what the Season, though, Forza Horizon 4 looks absolutely stunning. The lighting is superb, accurately capturing the beauty of a British summer's day and the crisp look of a snowy winter's evening. I could almost smell the snow in the air.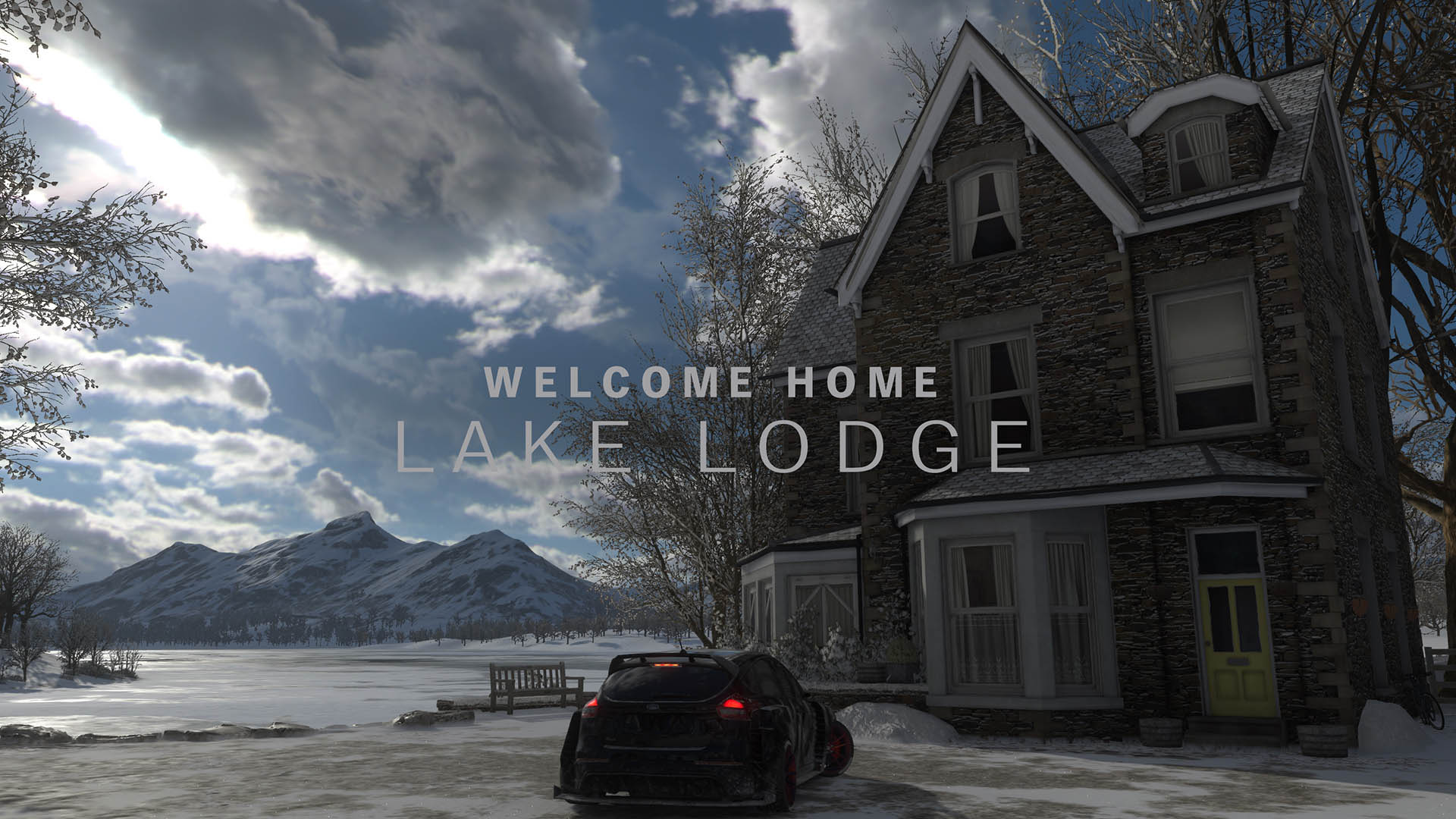 And it's winter that really blew me away. The entire map gets a covering of snow. The fields and countryside are draped, knee-deep in untouched snow. The snow has melted and refrozen on the heavily trafficked lanes making for some slippery surfaces. Many roads are still covered in virgin snow, awaiting the snow plough. In the city, the snow has all but melted. Derwent Water is frozen, becoming a huge skid-pan. It's like a different game altogether.
Playground Games have done themselves proud in capturing the look and feel of my homeland, just as they did with my adopted homeland of Australia in Forza Horizon 3.
Xbox One X owners can choose between Performance (1080p/60fps) or Quality (4K/30fps). Whilst the game does look wonderful in 4K, it also looks pretty spectacular in 1080p, and silky-smooth running at sixty frames-per-second. I found myself flicking between them both and even now I can't decide which I prefer.
As before, the cars handle incredibly well. I'm not sure, but I'd say that they are a far bit more forgiving than in the Forza Motorsport games. Cars can drift around bends in a very satisfying, controlled manner with relative ease.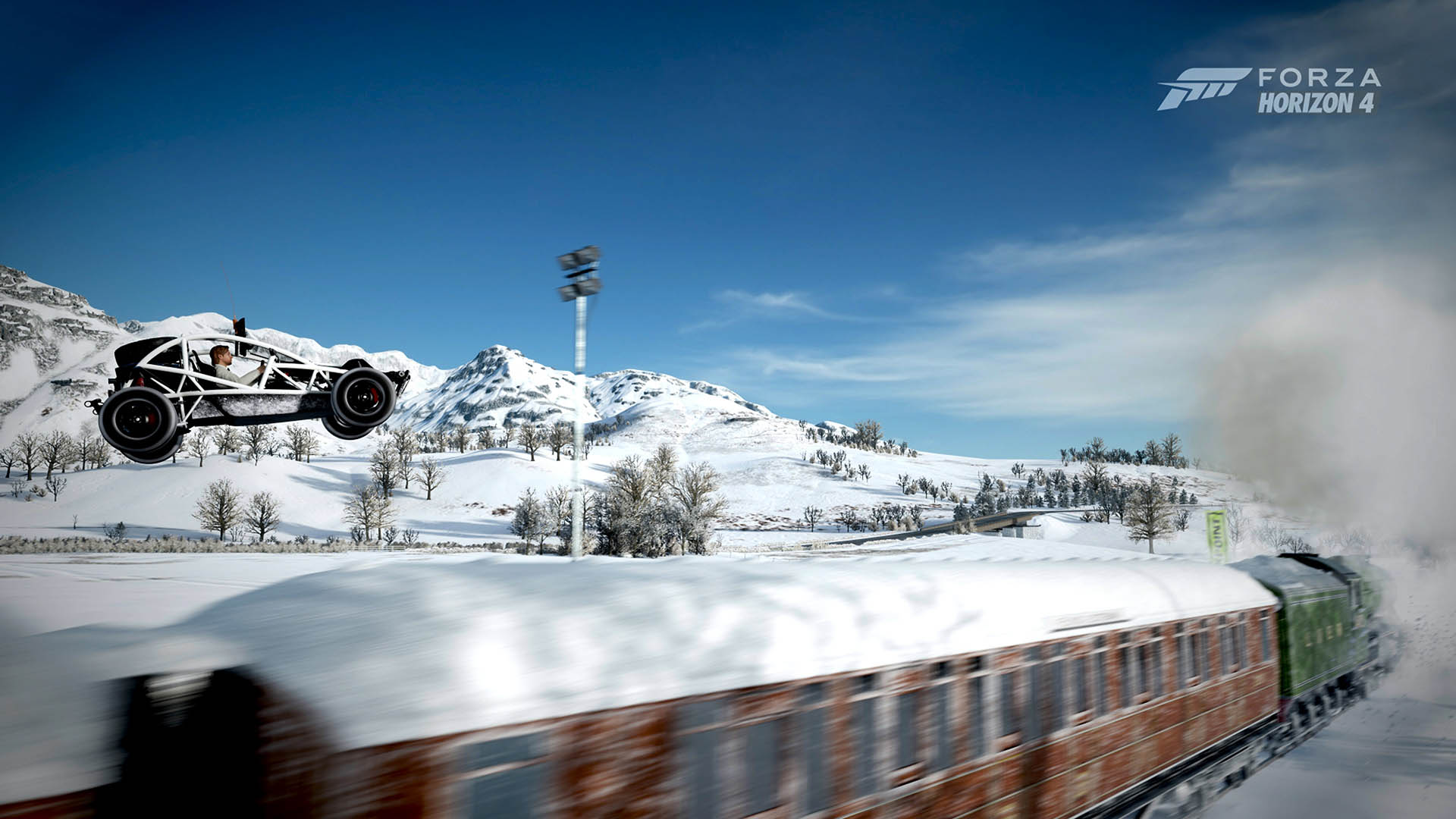 The diverse race types mean that you'll never get bored. One minute you are in a rally, next you are racing supercars through city streets. There are point-to-point races and circuits. And this is just the solo part of the game. You can race other players, try out a user-created race or just try and beat your friends fastest speed through speed cameras. It's a massive game with heaps to do.
Showcase events unlock as you progress. These offer special challenges like racing the famous Flying Scotsman train, a hovercraft and a motocross team.
The game is packed with boards to smash earning influence and fast-travel discounts. There's also barn finds to discover, unlocking classic British cars. Top performance is awarded with wheelspins, returning once again, this time offering the chance to win money, cars, special editions, emotes and clothing for your character. Super wheelspins offer three times the prizes.
Despite the game being packed full of activities, it never becomes overwhelming. Your on-board navigation system, ANNA, is always on hand to direct you to the nearest race, avoiding the need to drive around aimlessly.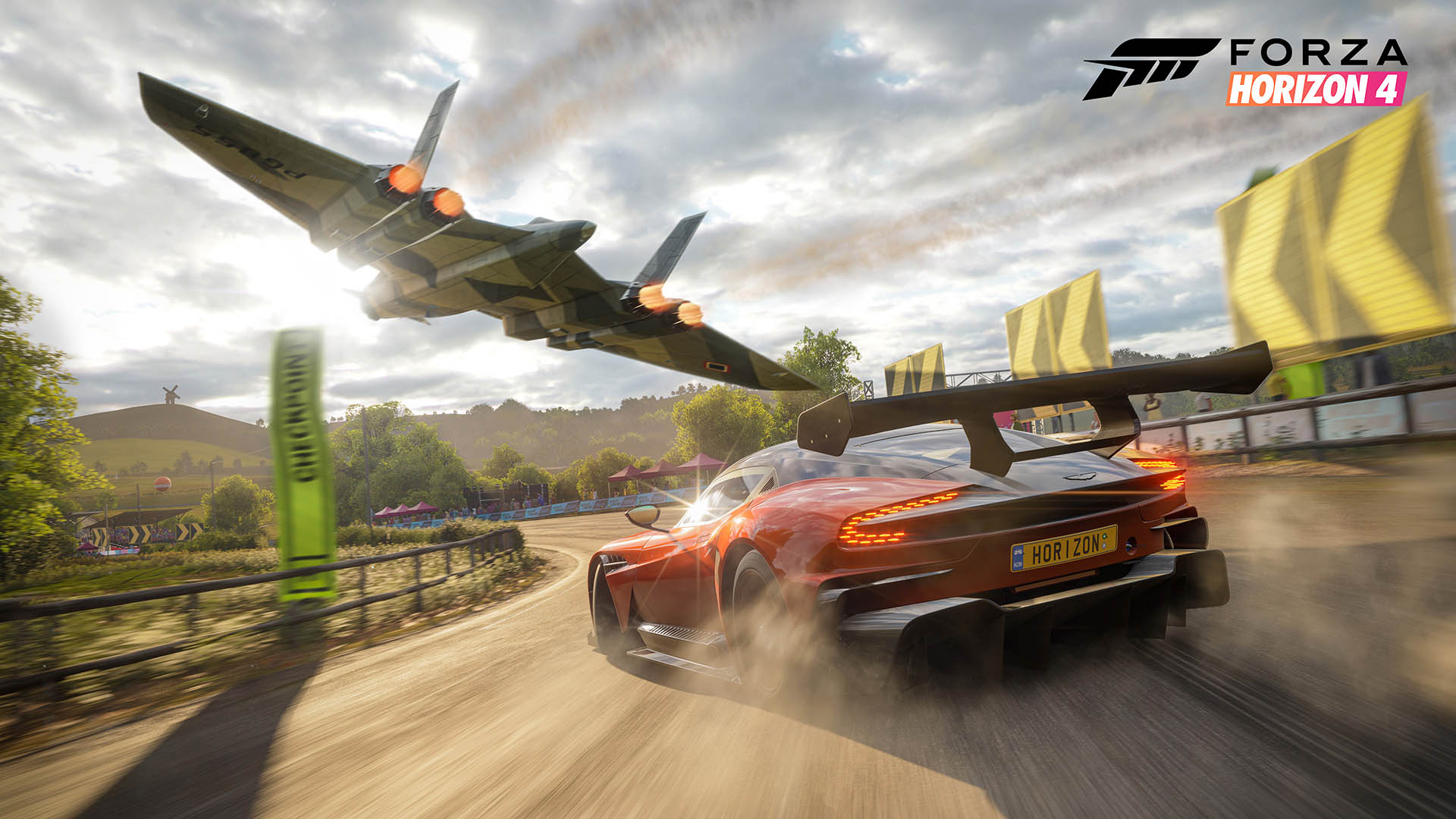 I've a couple of very minor issues with the game. The first is with the Horizon radio DJs. Just as in real life, they annoyingly rabbit on about nothing in particular. You can, of course, switch the radio off. The second is with the post-race summary, which is a bit over-the-top and could do with streamlining.
If you subscribe to Xbox Game Pass, the standard version of Forza Horizon 4 is yours free of charge. The game is also a play anywhere title, which means that you will be able to download it free-of-charge for your PC from the Microsoft store.
Forza Horizon 4 made me more homesick than my recent trip back to the UK did. Whilst the Summer reminds me of drinking cider in the Kent countryside, it's the snowy evening light, that subtle purple hue cast over everything, that brings back memories of sliding my car along narrow roads, through unploughed snow.
Forza Horizon 4 is a racing masterpiece that belongs in your collection.
Forza Horizon 4 Gallery
[rns_reactions]
Forza Horizon 4 (Xbox One) Review
Game Details
Released: September 2018
Rating: PG
Platforms: Xbox One, PC (Windows 10)
Genre: Racing
Developer: Playground Games
Publisher: Microsoft Studios</p