Tormented and with no memory of your past – you awaken as a soul in Hell and every movement is a crash course in survival.
There are other damned there in their own personal torments, as body-less soul you must find a vessel to possess. Once you have a body, you need to make your way through the horror-infused environment, avoiding or sneaking past Demons who will eat your soul and be wary of both your environment and the other damned people around you, which can equally take you out.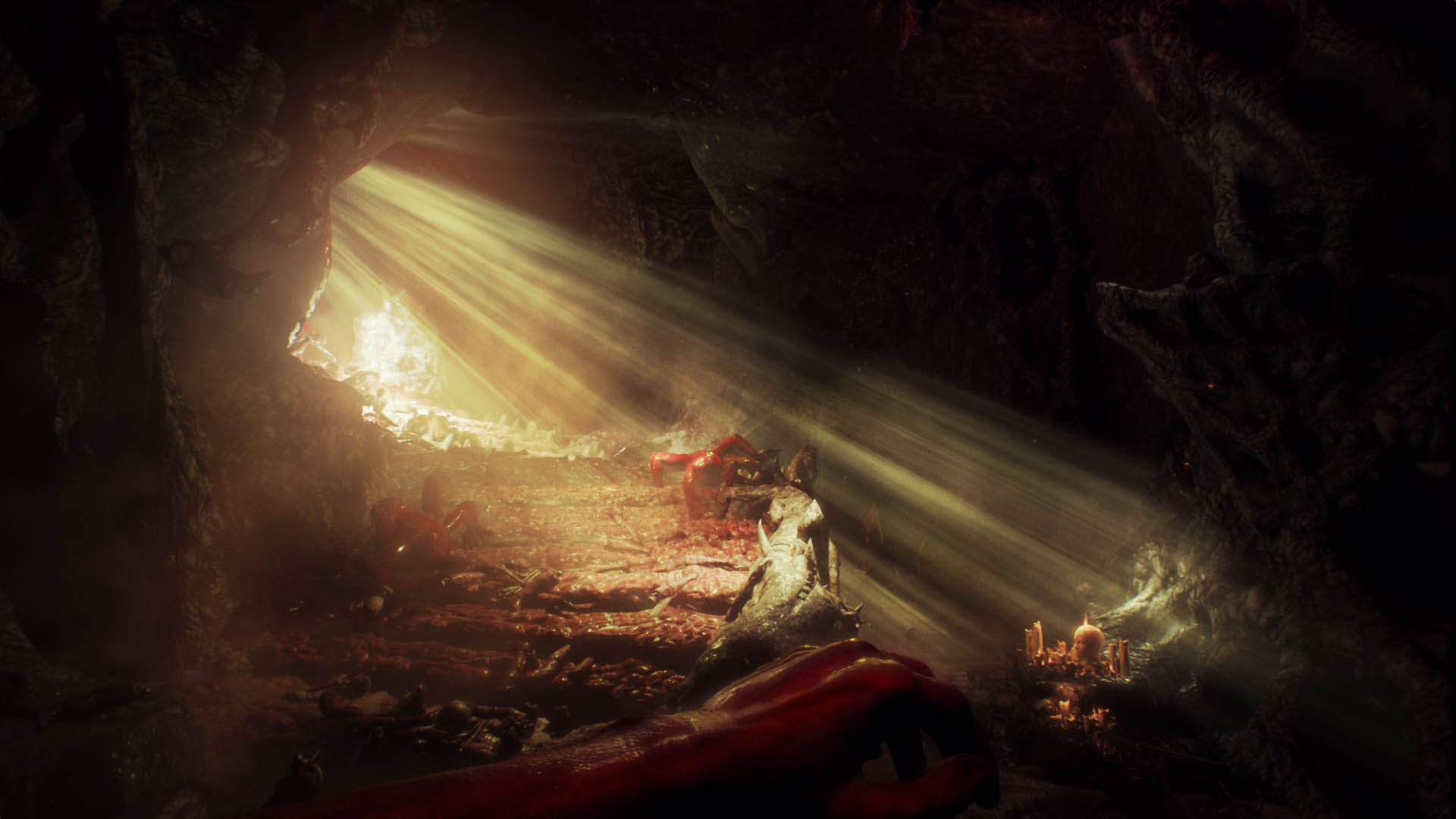 As you play on further you begin to unravel more of the story and eventually your primary objective becomes clearer. You will also harness the ability to possess others aswell as Demons.
The primary goal is to eventually meet the mystical Red Goddess – but getting to her is absolutely no simple task.
Speaking with the other lost souls that you encounter you will not only gain information, but also small quests. Played in first person, the gore and depravity of Agony's imagining of Hell is up close and very personal in the games beautifully detailed environments.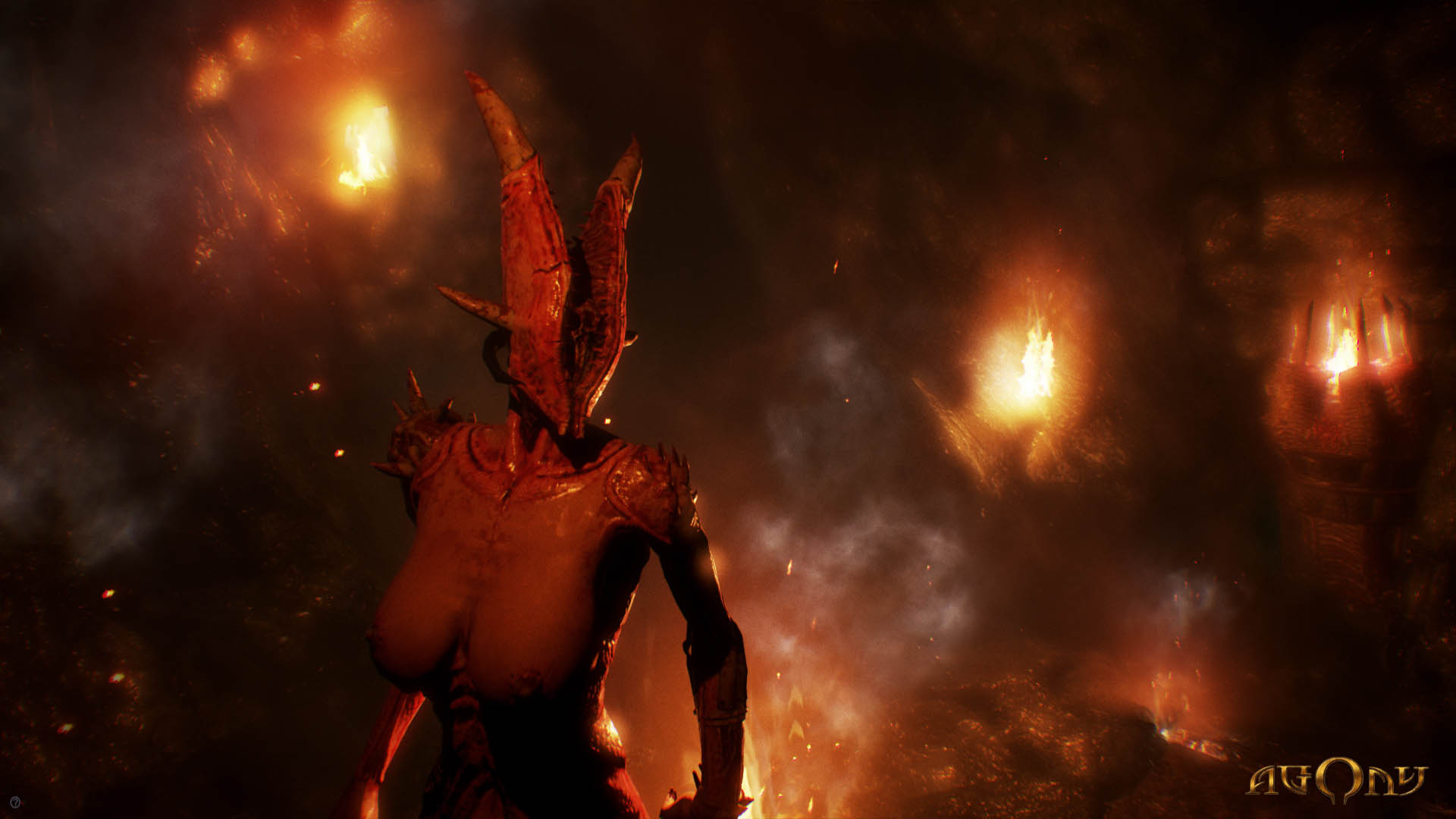 Shane the Gamer (StG) was given a Preview code from the devs; Madmind Studio (The Division, Witcher 3, Sniper: Ghost Warrior 2) which boasted a decent length of play, but missing core narrative functionality. Like a tourist in Hell, we were able to roam around and try to survive against demonic beings, with the immediate objectives being displayed on screen (there is no HUD).
However the ability to speak or communicate with the Damned was not available in the Preview code – and this prohibited us from finding out a bit more in regards to other in-game characters, overall storyline and side quests.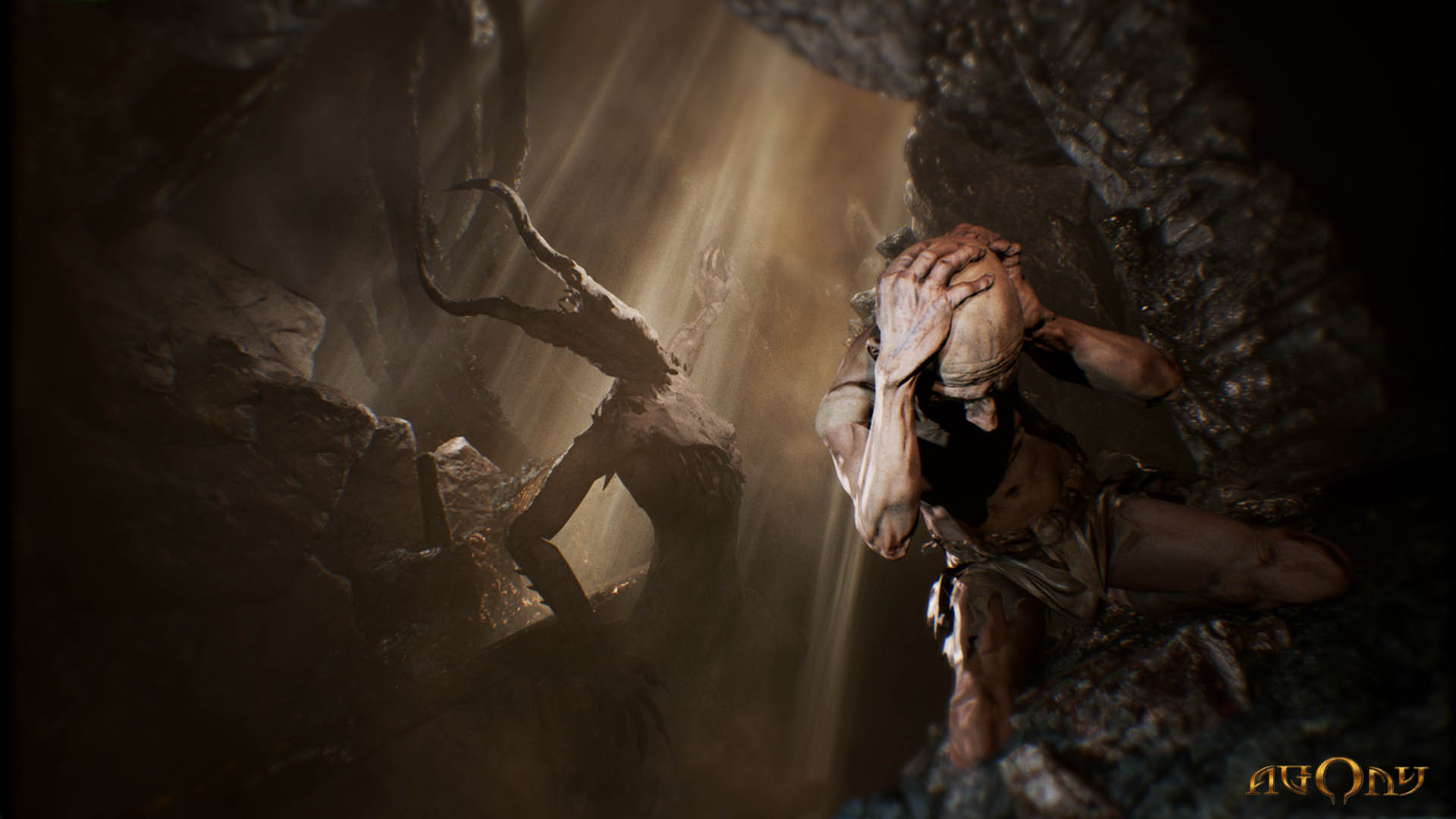 In all Agony is shaping up to be one 'hell' of a PC Game that will also be releasing on PlayStation 4 and Xbox One.
It's flesh, blood and teeth filled hostile environments are like something we have never seen before in a game – or even a B Grade Horror flick.
Agony is the stuff of nightmares and then some, and there are a lot of scares throughout play. Dark, demonic and depraved – Agony will be one of the best PC titles of 2017.
An official release date is still pending.
Help to Support Shane the Gamer
Everyone that works on StG is a volunteer. Keep StG Independent and (mostly) Advertising Free with a Donation
Thank You for being AWESOME