Today Microsoft's next gen console arrived – the mighty and powerful Xbox Series X after seven years of the current Xbox One and Xbox One X (and S).
Releasing on the 10th of November, 2020 STG was super privileged to be able to check out the new console early.
While I wont be covering the inner workings, software or dashboard of the Xbox Series X, I will take you through what's in the box and what is visible from the outside of the console's surface.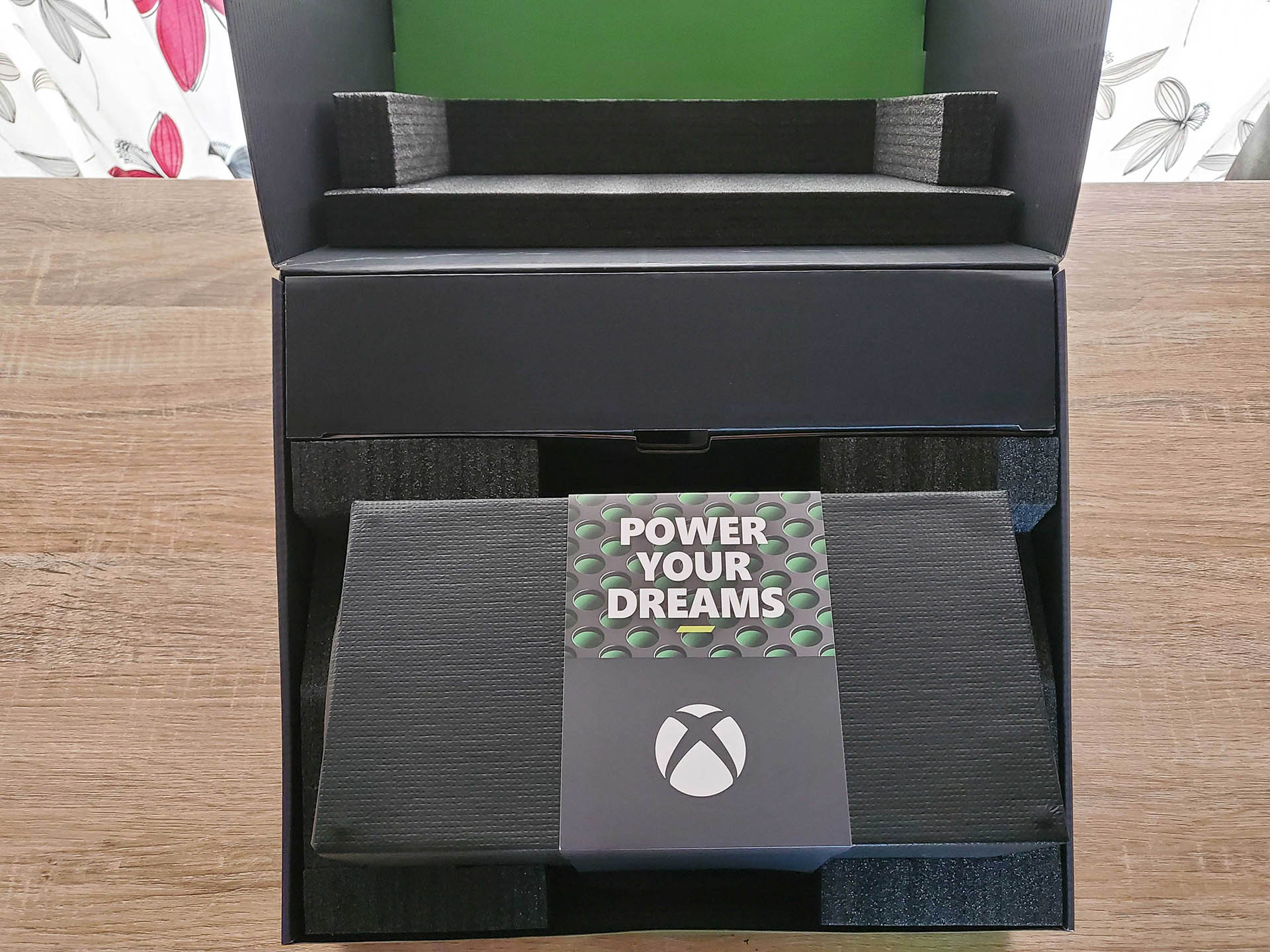 Extraordinarily packaged – when opened you know you're in for some epic game time.
As the the first thing that you see – is 'Power your dreams' and that's exactly what it's intention is.
Currently the most powerful console on the home gaming market and Xbox Game Pass ready – where you can play while out on your smartdevice (via the Xbox app) as though you were at home.
But more on that at a later date.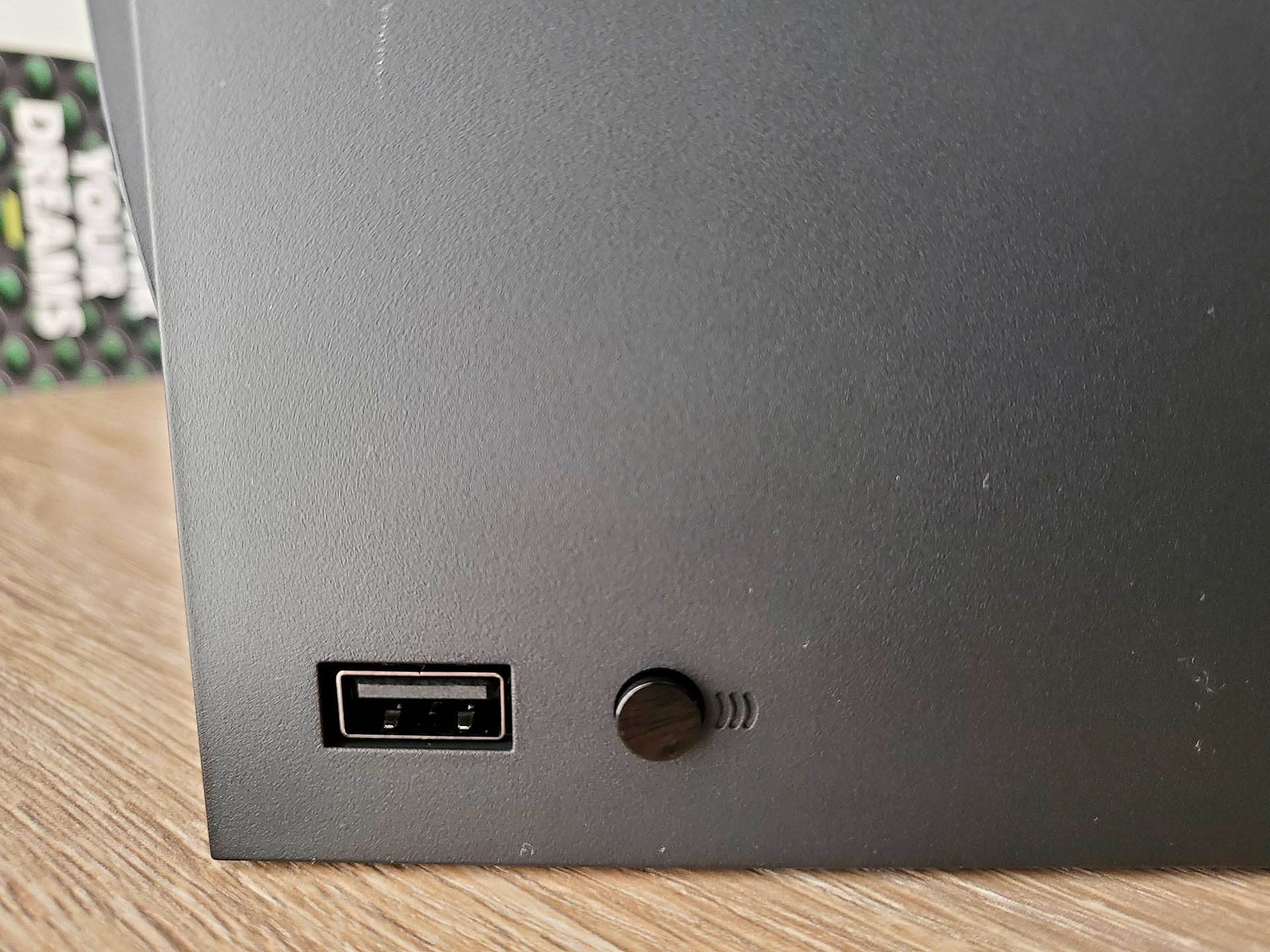 The Xbox Series X was smaller than I imagined. Yeah I was expecting a towering console, but no, it's compact – and heavier than it looks.
The Xbox Series X is the console which allows you to play discs with a single USB port at the front (for a wired controller or other corded peripherals), connect button and disc eject.
The rear of the console has enough ports to see you right. The HDMI to ensure you can plug and play in 4K, two USB ports again for external plug'n'plays and a storage expansion slot.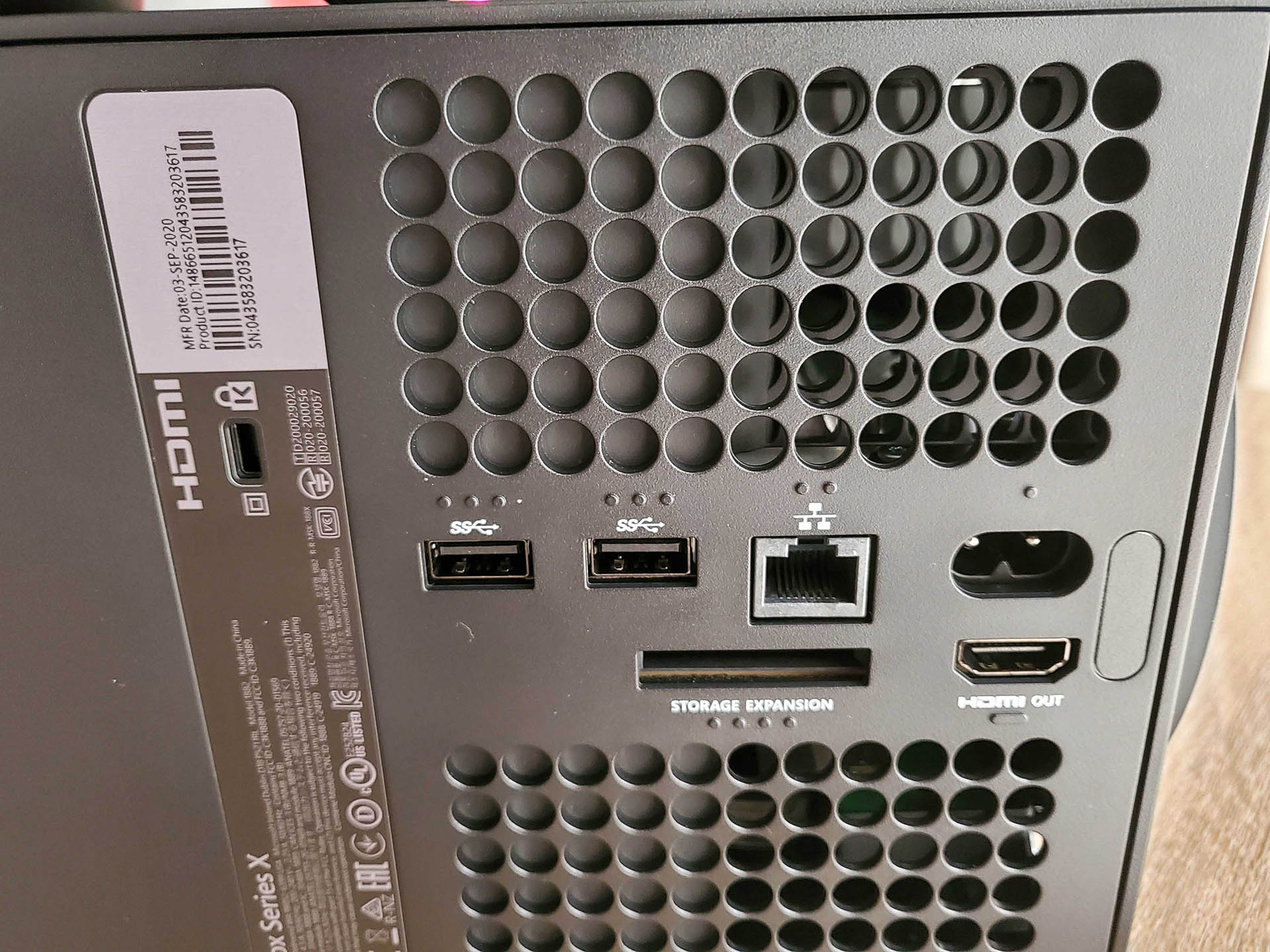 If you prefer the solid WAN connection the network port will see you connect in to your router.
One of the most aesthetic moments on the Xbox Series X is the top grill.
As the console is so compact and from the weight of it, there's alot of goodness within, so most definitely there's going to be some heat generated.
The black to green gradient on the Xbox Series X's really does set the tone for what the console is all about.
In the box you'll find one Xbox Series X controller. Similar to the Xbox One and Xbox One X's controlpad, but with the addition of another centered button.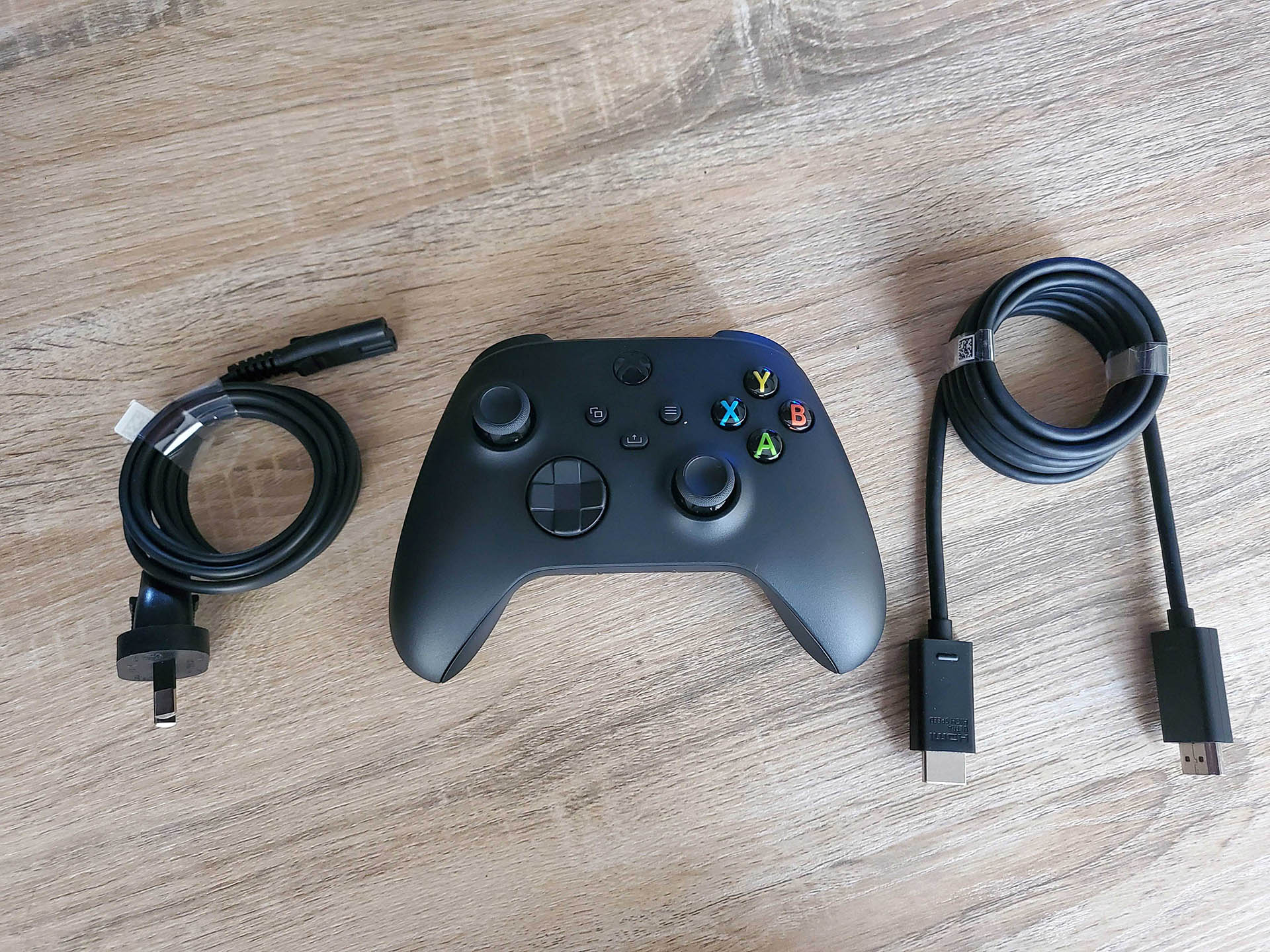 The Xbox Series X controller is battery powered. Not rechargeable. (Batteries are included).
An HDMI and power cable too.
The Xbox Series X is a simple affair. In all two cables and the said controller. Totally plug in and game.
Coming up real soon we will share more info on the console. For now though be sure to check out our Unboxing vid above this post.