EA Games and Respawn absolutely bring back Star Wars to our consoles and PC.
You are Cal Kestis, a junker working in a scrapyard alongside your closest friend.
Set some years after Episode III (film) the known Universe is ruled by the Empire and Jedi are thought to be mostly extinct.
The simple go-lucky Cal works long days on planet Bracca scavenging parts for reuse for the Empire in a spaceship graveyard, but there is more to Cal than anyone, even his closest know.
Cal is a Jedi.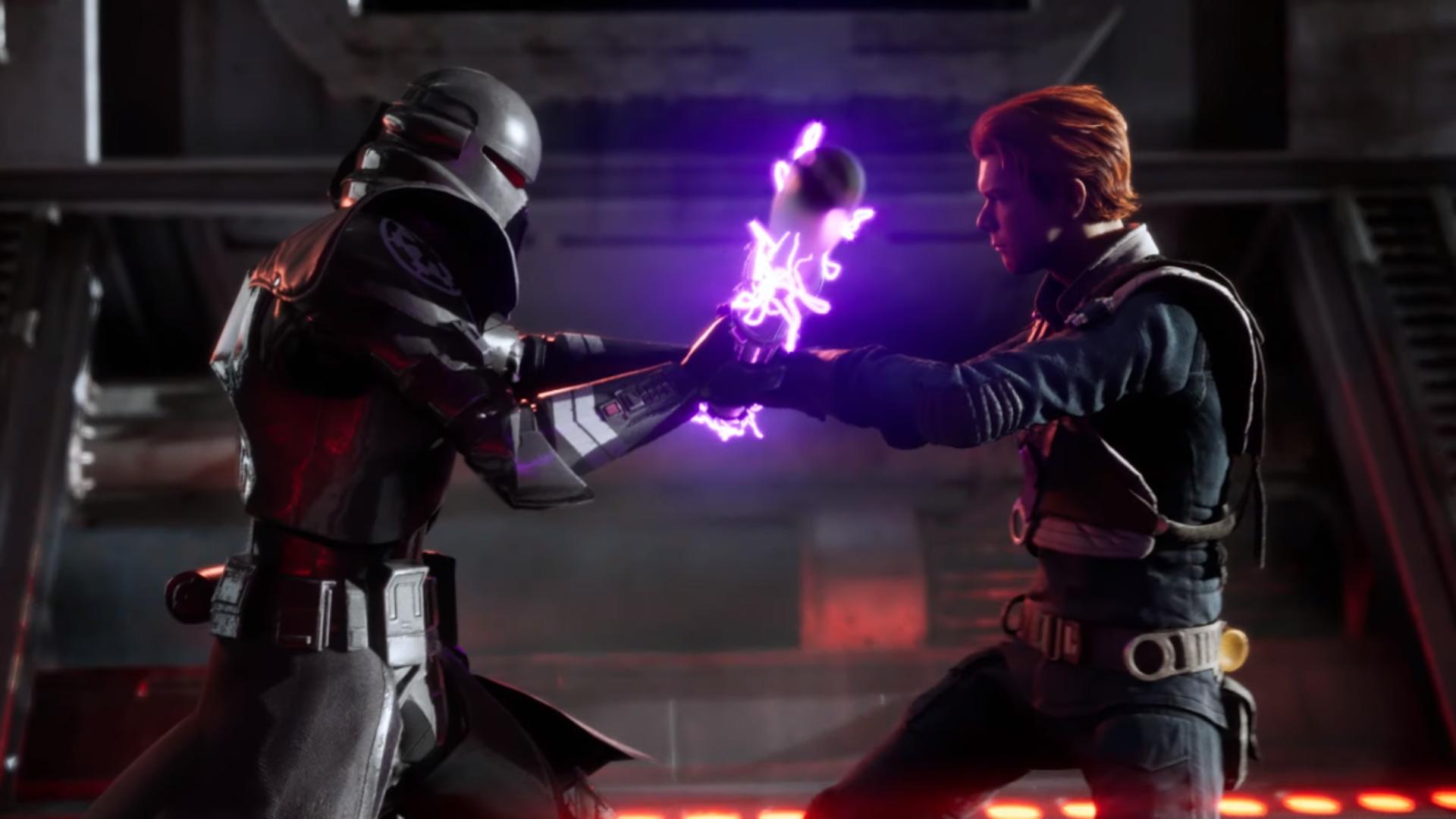 Star Wars Jedi: Fallen Order is a third person action game that fuses a few genres in to one outputting gameplay that is as epic as the Star Wars saga itself.
After saving his friend Prauf from certain death by using the Force, Cal is detected by the Empire. With an Inquisitor known as the Second Sister hunting him down Cal flees across the Universe not only for his own safety but to also discover more about himself.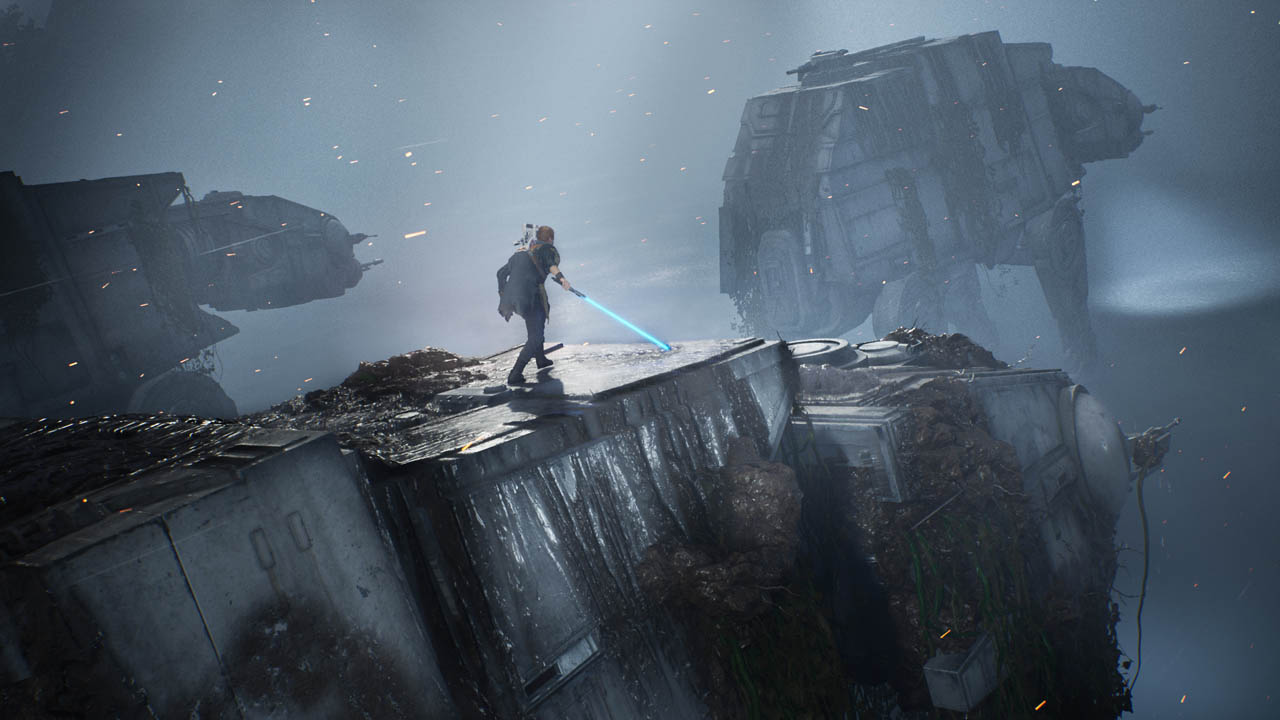 You are aided by Cere Junda a former Jedi Knight and Greez Dritus who rescued you from a losing battle against the Inquisitor and with their assistance and via Greez's ship, the Stinger Mantis, you will partake in differing Missions by going from Planet to Planet.
As you progress you become more in tune with your Jedi powers, these are governed and 're-learned' at game specific intervals via flashbacks to when Cal was a child and was being trained by his Jedi Master.
Throughout the vast and mostly free roam Planets there are many collectibles to be had, if you take the time to explore.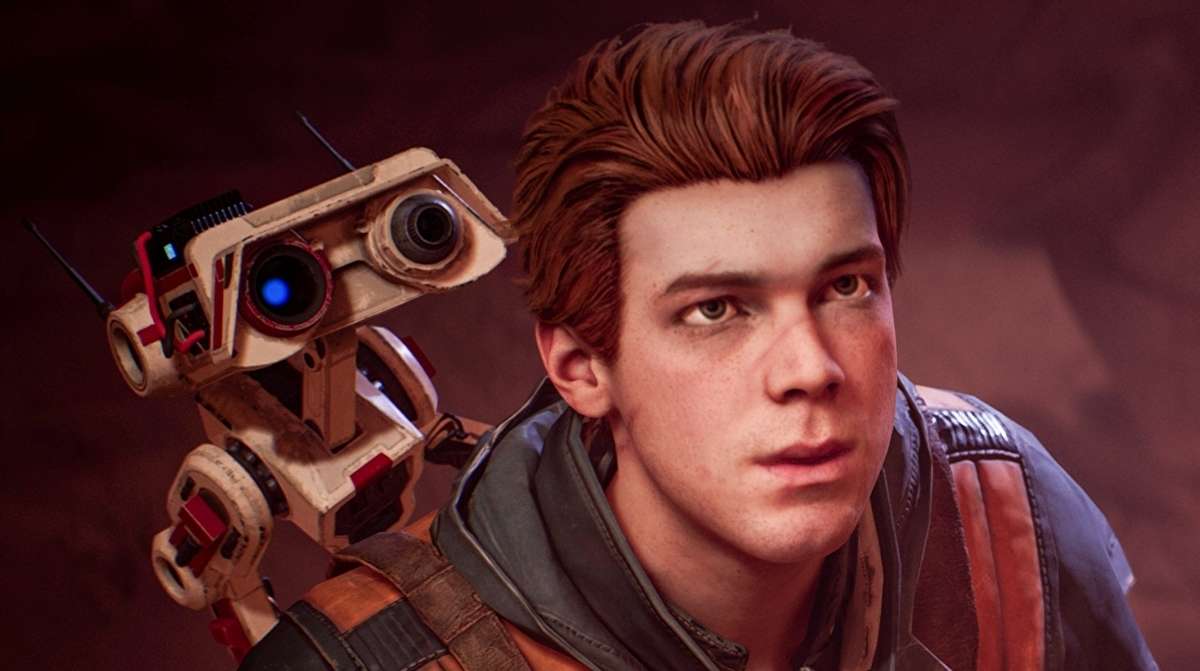 Cosmetic enhancements to your light saber which can be added via workbenches dotted around the Galaxy, or inside your ship. Jedi ponchos and more will also unlock or be found aswell as bits of intel on enemies that you encounter, differing wildlife and more.
Each Planet's history and stories will open up to you when you locate 'echoes'.
You will eventually be joined by a robotic sidekick BD-1.
A cute but extremely necessary companion holds your Stem (Health vials) inventory, holographic information, maps and info and also comes in super handy when coming to zip lines
Like yourself and your abilities, the small droid will also upgrade.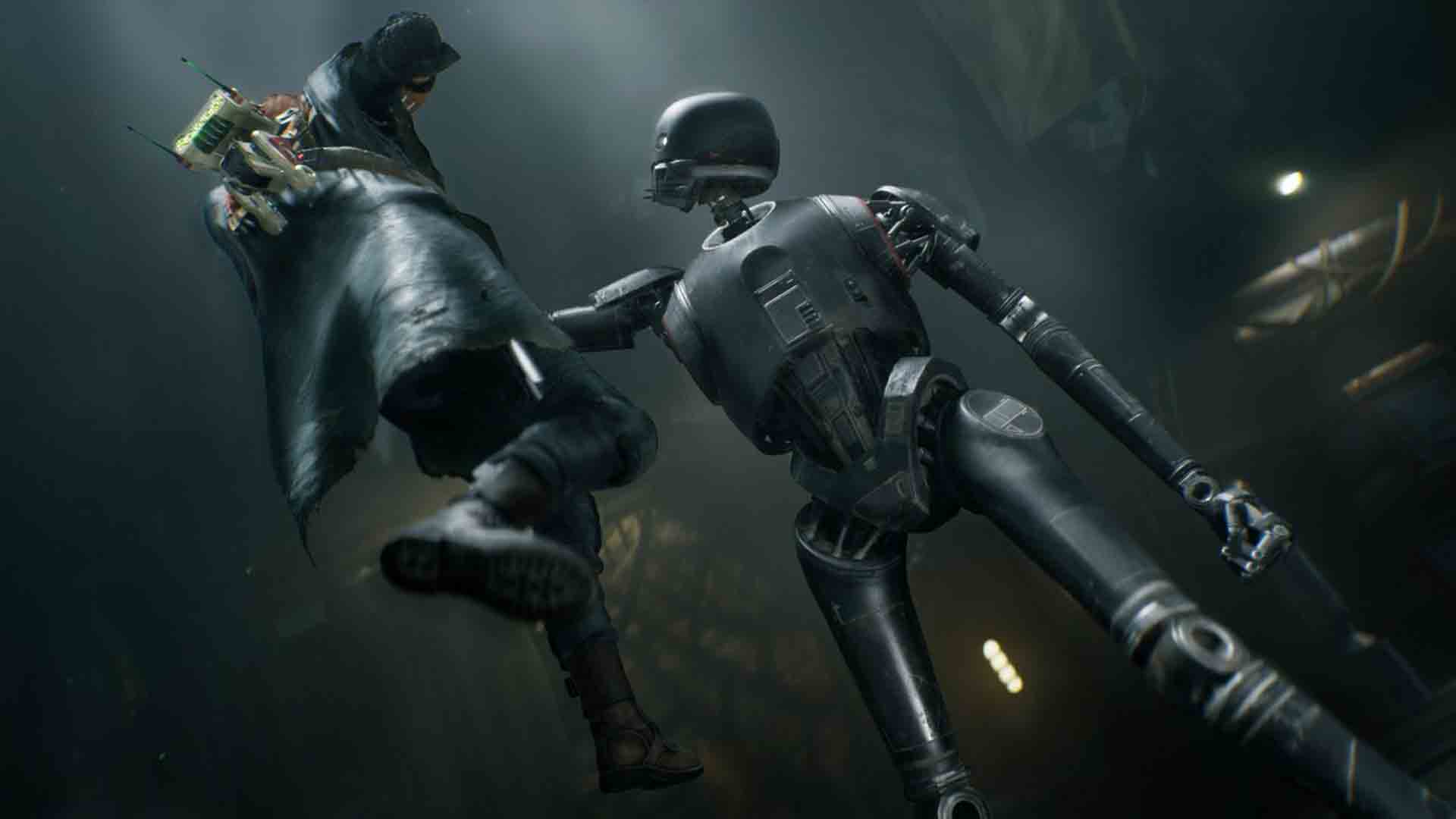 Each action that you take, some more than others, add to your skill level. You will work your way to skill points which can be spent via the Meditation menu.
Finding the Meditation platforms dotted throughout each and every environment is not only the only place that you can spend your skill points if you have any, it is also a game Save point.
Within the Meditation menu you can also heal yourself, but doing this will respawn enemies, so you may want to use this with caution throughout the latter parts of the game.
Star Wars Jedi: Fallen Order brings on a selection of gameplay elements from the likes of Uncharted, Tomb Raider, Blooborne and similar along with some very short-lived but hell impressive moments inside infamous Empire battle vehicles.
From freeing Wookies, wall running, breath taking scenes and battles, taking on larger than life foes, exploring the in-game Galaxy (including a few returns to already visited planets) this is THE Star Wars game fans like myself had been waiting for.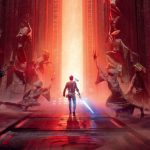 Star Wars Jedi: Fallen Order (PlayStation 4) Review
Game details
Released: November 2019
Rating: M15+
Platforms: PlayStation 4, also released on Xbox One, PC (Windows 10)
Genre: Action
Developer: Respawn
Publisher: EA Games