QuantumSquid will bring their challenging rogue-like, action role-playing game, Pylon: Rogue, to Steam for Windows on the 21st September, 2017.
Pylon: Rogue allows players to choose from four heroes, each with three distinct play styles.
Blaze through enemies with the brute strength of the Fire Golem; turn enemies and their attacks into precious gems with the Moneydin; get up-close and personal with the Assassin, or keep distance and master the deadly accuracy of the Ranger.
As with all RPG's there's never any shortage of loot. Take down enemies, locate hidden treasure chests, or cash in a pile of gems at the shop for a wide assortment of bonuses and hero enhancements.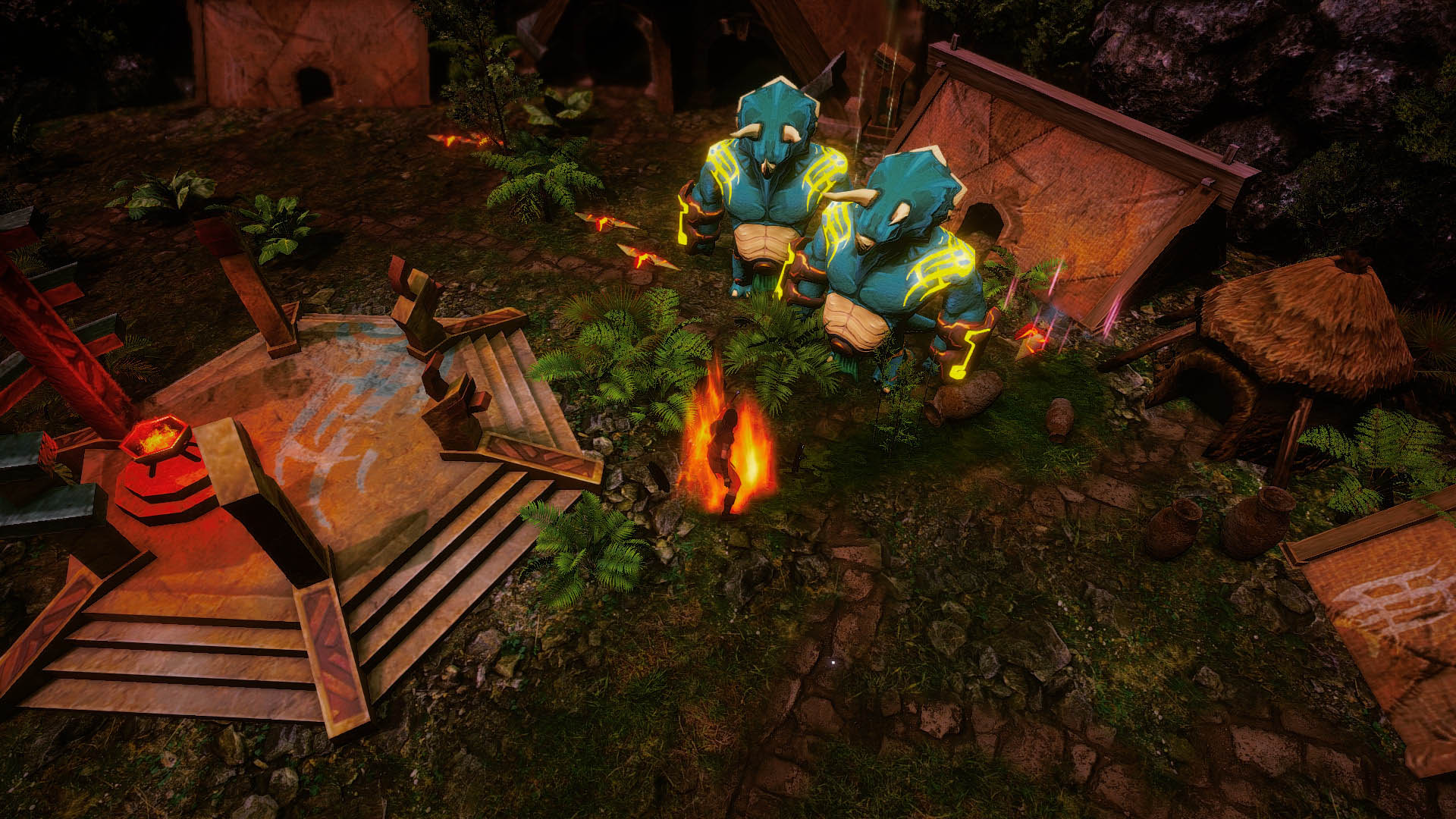 Collected abilities can often be stacked or combined, resulting in an entertainingly varied and dynamic character-customization system. Give enemies the "Filth Finger" for added damage, equip "Jack's Ripper" for backstabbing bonus-damage, or confuse enemies with the "Rubber Duck" collectable. There are 40+ special items, weapons, and armor to discover that strategically shape your play.
No two quests are ever the same; thanks to procedurally-enhanced maps, enemies, items and loot drops.
With just one life to finish a quest; making it through the all of the jungle, desert, and cave areas takes skill, perseverance and a bit of luck. Achieve victory and slay the final boss, then choose another character, and play again for a totally new experience.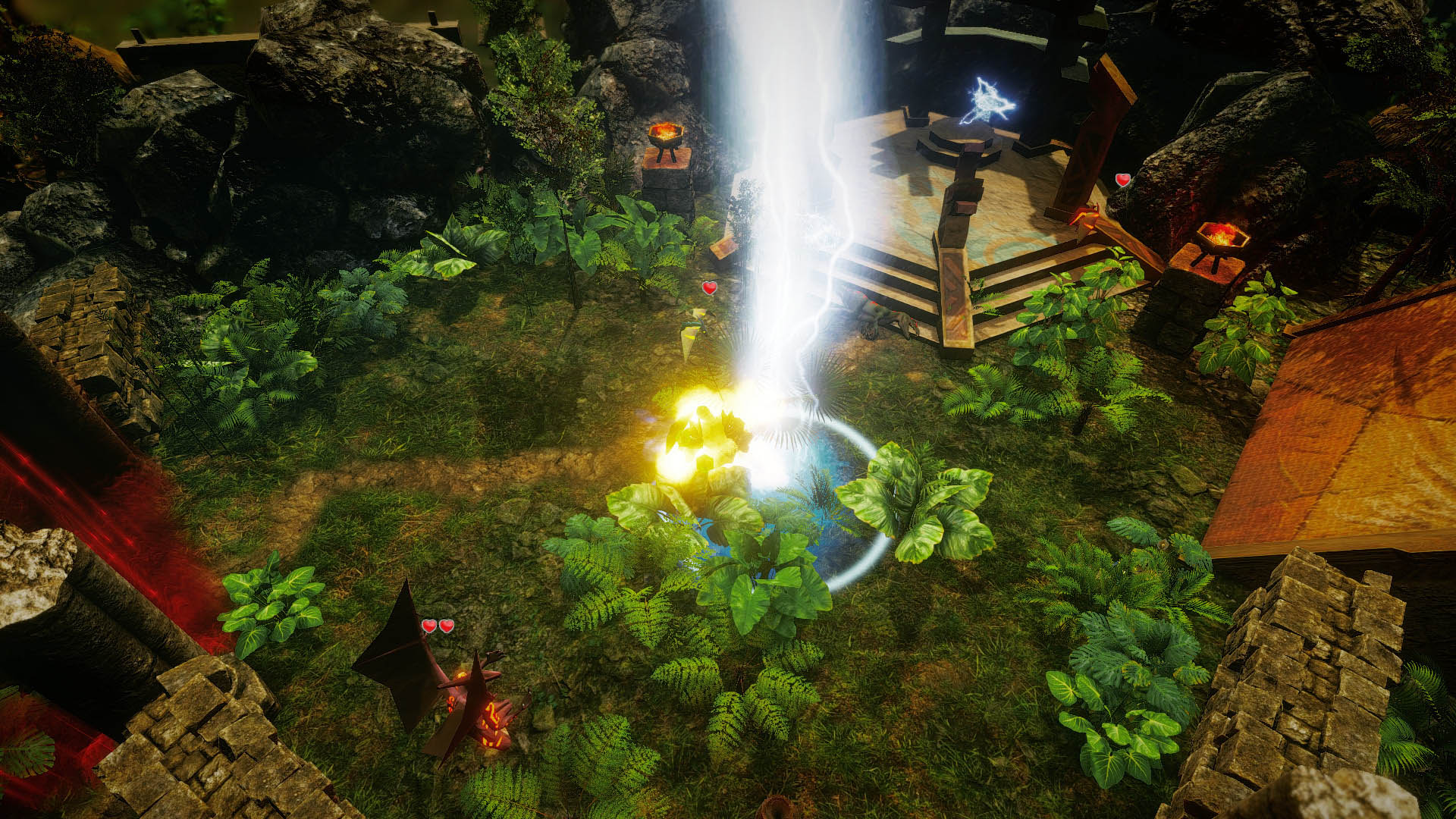 Based on player feedback during Early Access on Steam, QuantumSquid has revised and expanded Pylon: Rogue's content for the official launch to include new cave Levels, an assortment of new enemies, new weapon-styles, and a final boss encounter.
"We are long-time fans of Action-RPGs, with the deep character customization they offer, but these games require a considerable time commitment to complete," says Dane Emerson, founder, QuantumSquid. "Pylon: Rogue takes the essence of Action-RPG character customization and combines it with the fast-paced, arcade play-style of a Rogue-like. The result is an original experience that offers layered character progression, and a constant sense of discovery, in short, sprint-based play."
Pylon: Rogue will be available for on Steam, with a 50% off sale for a limited time at launch. QuantumSquid will be exhibiting Pylon: Rogue at PAX West.