When the first My Hero One's Justice came out I hadn't fallen in love with the show My Hero Academia  yet so it totally passed me by.
That has changed in the last 12 months so with the sequel My Hero One's Justice 2 I was ready to jump into some hero fighting action.
Fortunately you can pick up and play My Hero One's Justice 2 if you are familiar with the anime. Instead of going down the route of creating a unique story, it picks the story from the later part of Season 2 and covers a significant amount of Season 3.  The story mode doesn't pack the same punch as the anime does, but if you've watched the show, that's not what you're here for.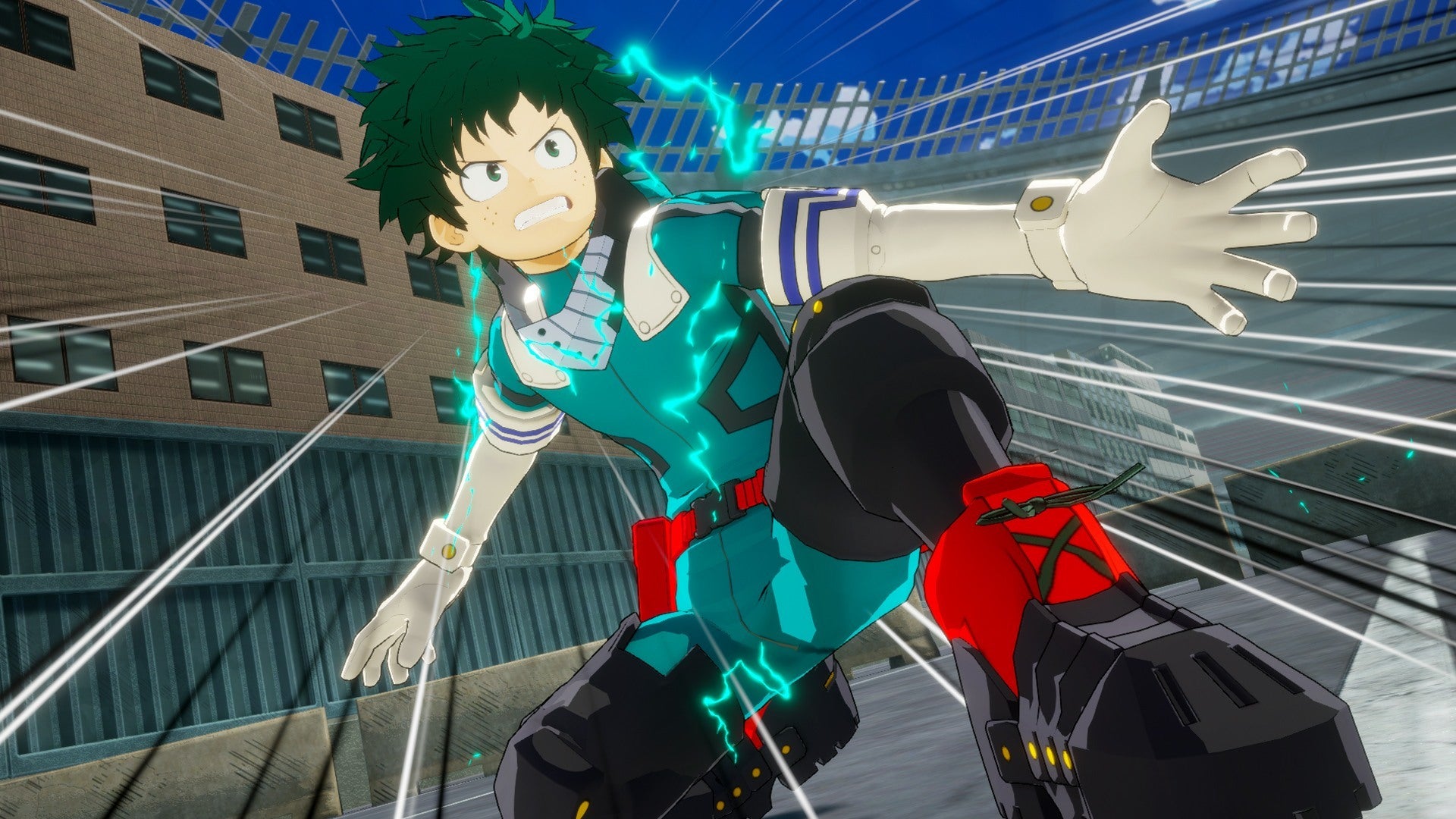 The gameplay itself is a fighting game in a 3D arena.
It's a classic game in so many senses of the word.  You move around an arena hitting each other into submission, and the nature of My Hero Academia is absolutely suited for that with the massive range of powers that each of the heroes have.  The fighting itself is relatively simple, but you wind up having to learn timing more than anything which makes the game simple but fun.  Most battles allow you and your opponents to have support characters which you can bring in for special attack when their bar fills, and your 'Plus Ultra' bar lets you unleash awesome cinematic style attacks.
One thing that is hit and miss is the camera angles.  The camera moves around a lot which makes the action a lot more enjoyable.  The camera will sweep behind your character, around the front, etc which looks cool and means the Plus Ultra moves which do a short cut scene fits in with the style of the whole fight.  This disadvantage is there are alot of times it can be harder to keep an eye on your opponent as they run around the arena, especially when it gets in close over your fighters shoulder.  A small sacrifice for the game to feel as good as it does, but a touch annoying at times nonetheless.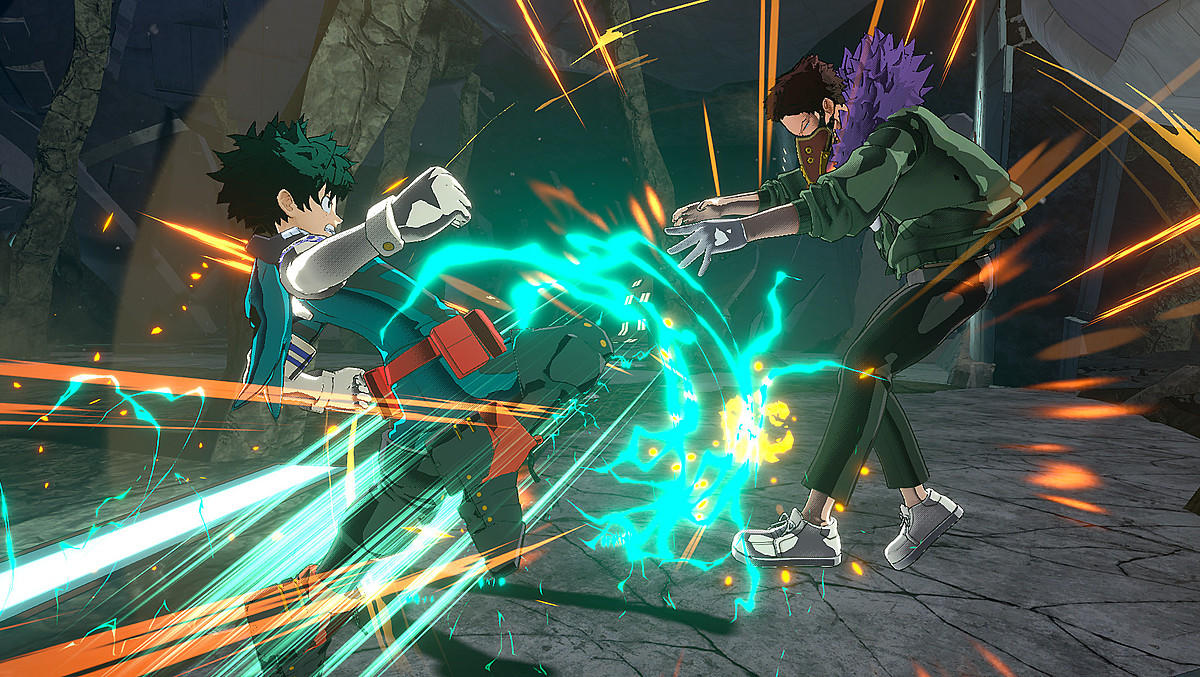 Outside of the story mode there are the modes I spent the most time in, Arcade and Mission mode.  Given I wanted to pick it up just because I wanted to get hero and villain fights going on, choosing my character to fight and being unleashed gave me far too much joy.  Arcade mode lets you battle with your choice of the 40+ fighters making for plenty of entertainment value.
Mission mode is an interesting one whereby you earn points and recruit characters.  They level up as you fight and you have to take on missions which is essentially a series of fights but your health continues from fight to fight.  Each mission is set on a rudimentary board game style map where you can collect the odd health or stat boost, but for the most part you need to fight conservatively to give yourself enough health to get to the end.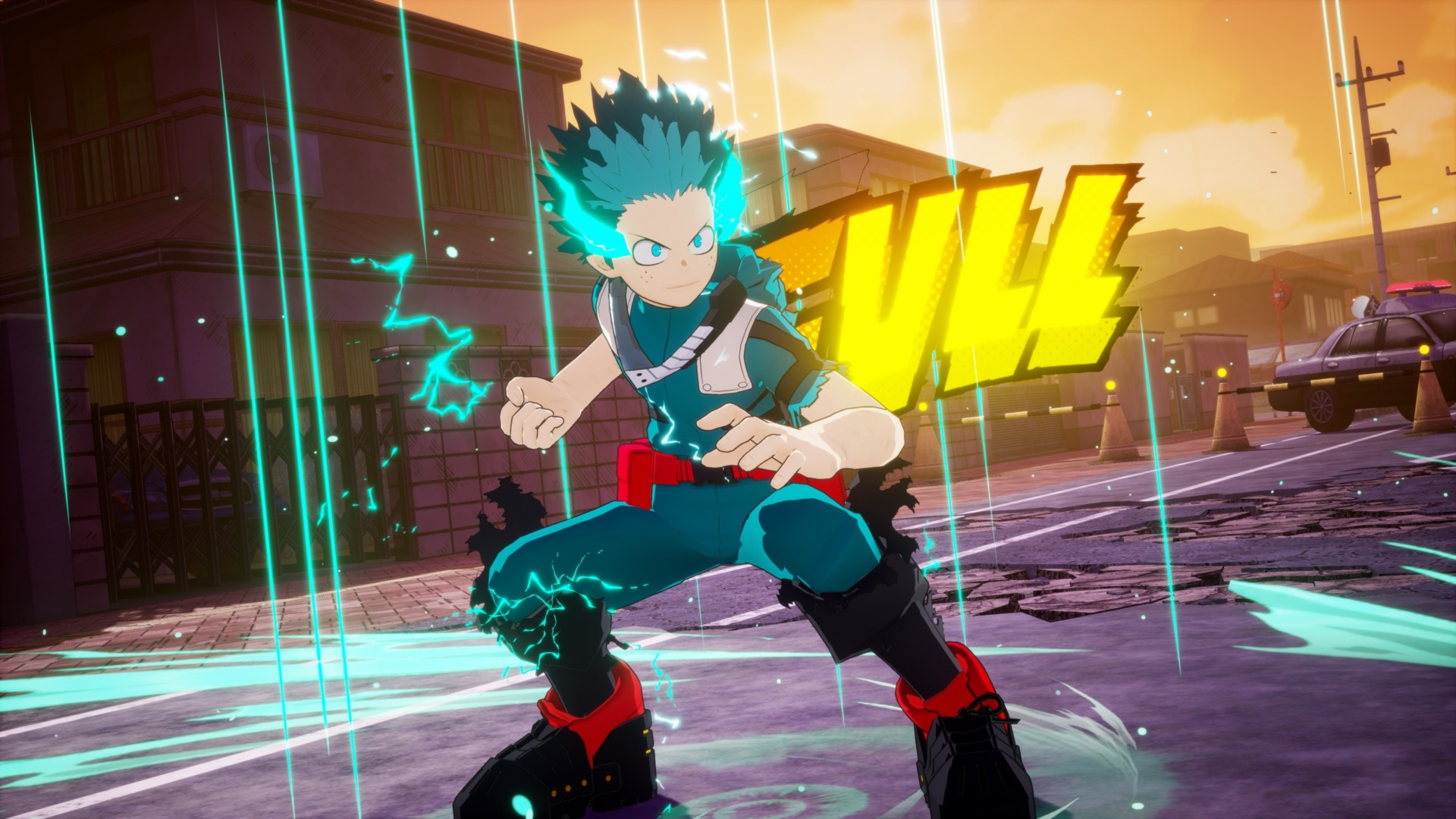 Losing a fight can lose you things like ally strength, so you wind up spending a bit too much time repeating maps grinding. For the most part it was an entertaining mix of an arcade and story mode allowing you to choose your party to carry through.
My Hero One's Justice 2 probably won't offer enough to a fighting game aficionado that doesn't have a love for the series.  Fans of the series on the other hand should find a lot of value in the package with its simple controls and brilliant aesthetic.  Finally Deku can take it to all of the villains, or a villain can destroy all the heroes if that is your jam.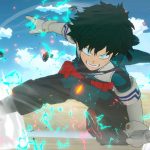 My Hero One's Justice 2 (PlayStation 4) Review
Game details
Released: March 2020
Rating: PG
Platforms: PlayStation 4
Genre: Fighting
Developer: Byking
Publisher: BandaiNamco