They have been beloved unlikely heroes in their native Spain for over 50 years, then they became 3D movie stars, and now hapless secret agents Mortadelo & Filemón (or Mort & Phil) are preparing to zoom onto the App Store and Google Play very soon in their frenetic free-to-play racing adventure Frenzy Drive!
Spanish developers TheBIGBALLStudio are proud to bring the two bald buffoons screeching onto handheld devices in a speedy caper which sees you racing through busy city streets in your choice of customisable vehicles, fighting to save the city from the villainous forces of Jimmy the Freak with the brainless use of powerful and sometimes very silly upgradable weapons, aiming to save the day for the T.I.A.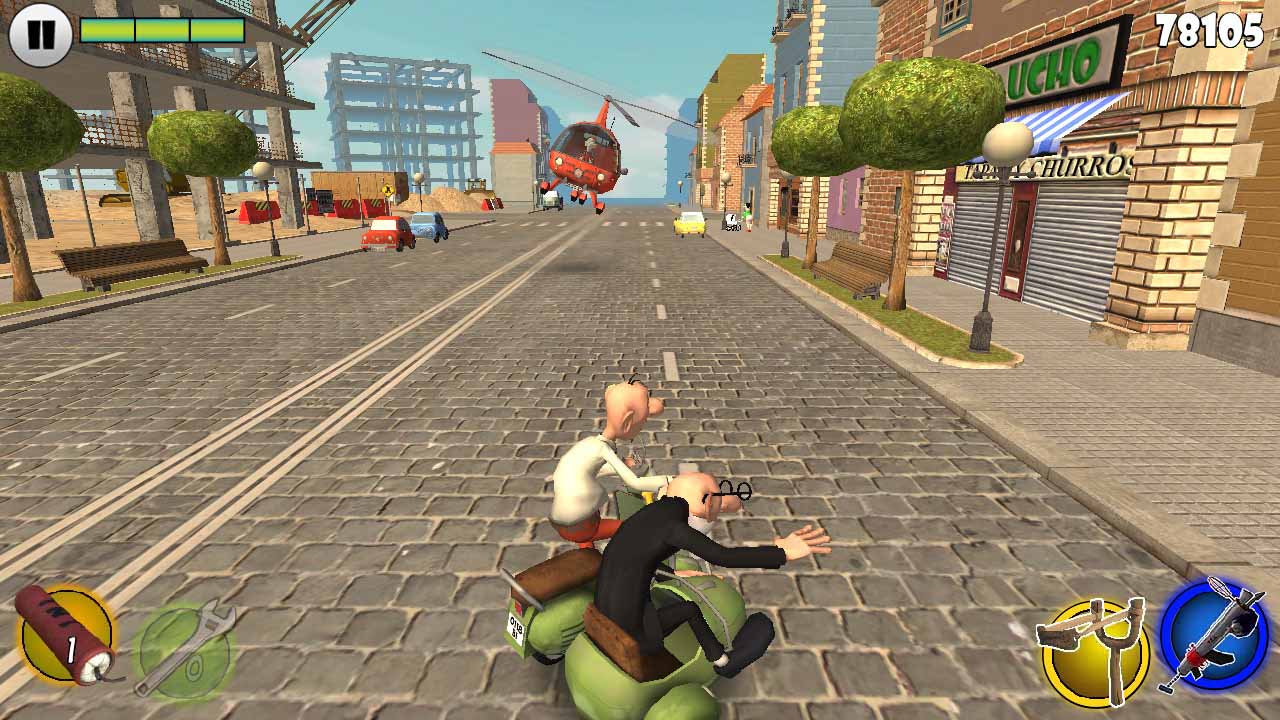 In Frenzy Drive players can weave their way through crazy traffic with a swipe of a finger, fending off attacks from ever-more powerful bad guys who only get tougher as you progress.
To aid you in your mission you'll be able to collect a host of explosive tricks including everything from catapults to bazookas, and also, as they are secret agents, the two hapless heroes will be able to disguise themselves in a variety of extremely laughable collectible costumes!
Frenzy Drive will leave you thrilled and exhausted both from experiencing the exhilarating gameplay and laughing at the madcap humour.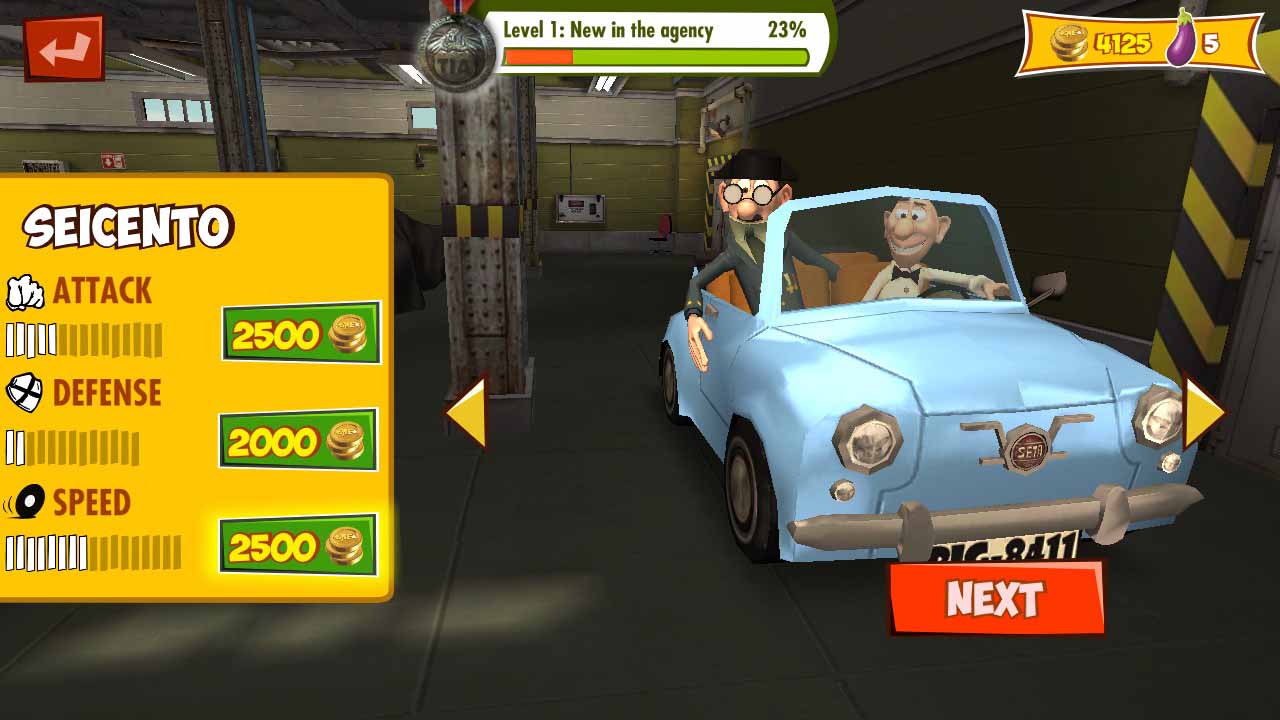 Jumping into the driving seat will be totally free, but as you progress towards saving the day you can upgrade your arsenal, wardrobe and vehicle options a little faster by collecting coins (or eggplants) either within the game, or purchased online. With so many things to find, collect and upgrade, you'll be glad you did!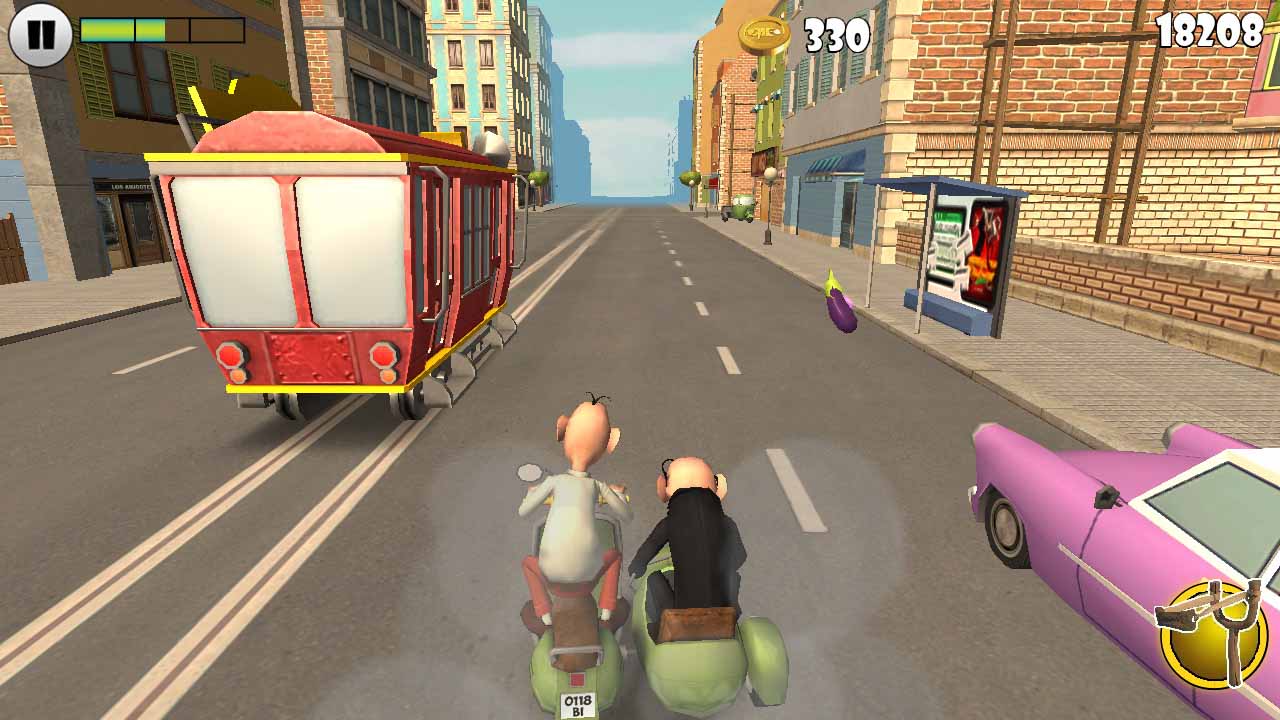 Coming soon, Mort & Phil's first handheld mission will be skidding onto Google Play and the App Store this April, 2015.