Back to Bed is a challenging and whimsical puzzle game featuring environments inspired by the surreal artwork of such renowned modern artists as M.C. Escher, Salvador Dali and René Magritte.
In Back to Bed, players take on the role of Subob – the dog-like manifestation of sleepwalker Bob's subconscious – who must guide him through increasingly challenging dream-like levels with the goal of ushering the sound asleep Bob back to bed.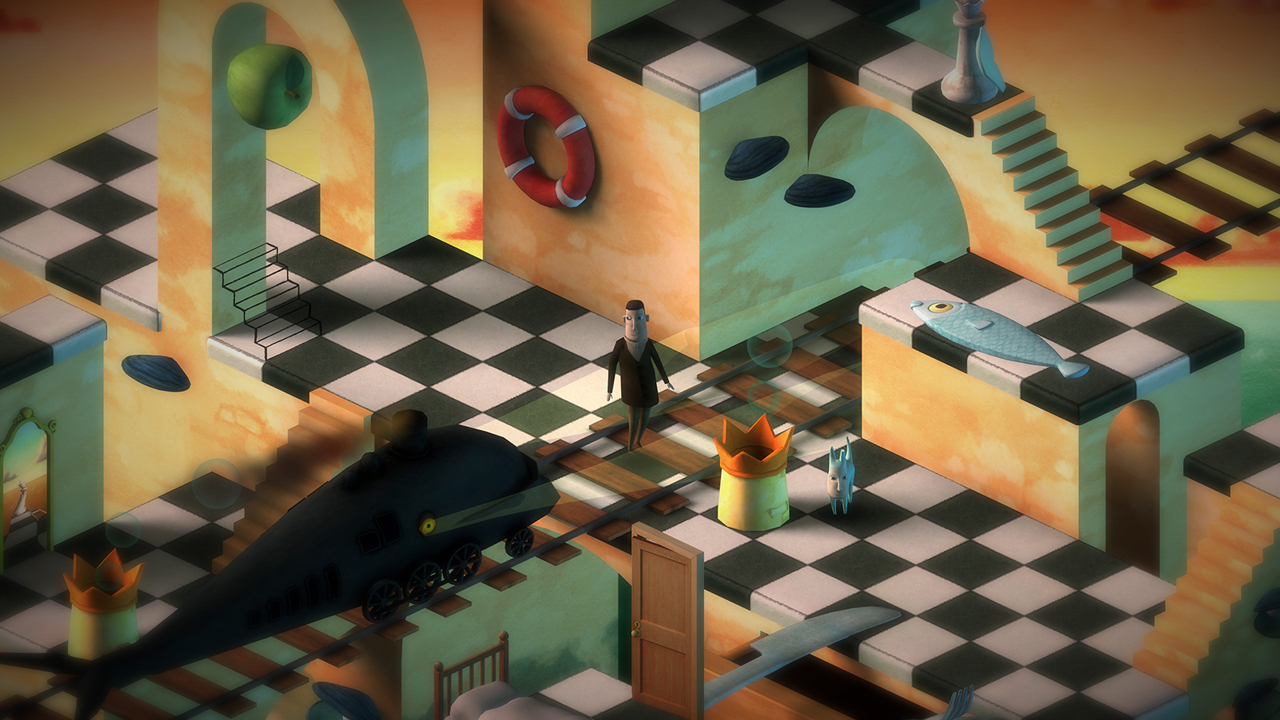 Featuring 30 bizarre, dream-like puzzle Levels where you need to continually remove obstacles from Subob's path to return him to safety before he crashes while negotiating impossible constructions in mind-bending, gravity-defying puzzle Levels that require creative thinking to solve.
Serious puzzle enthusiasts that can complete the main game are invited to partake in Nightmare Mode, this enhanced-difficulty play is set to truly put their puzzle-solving skills to the test.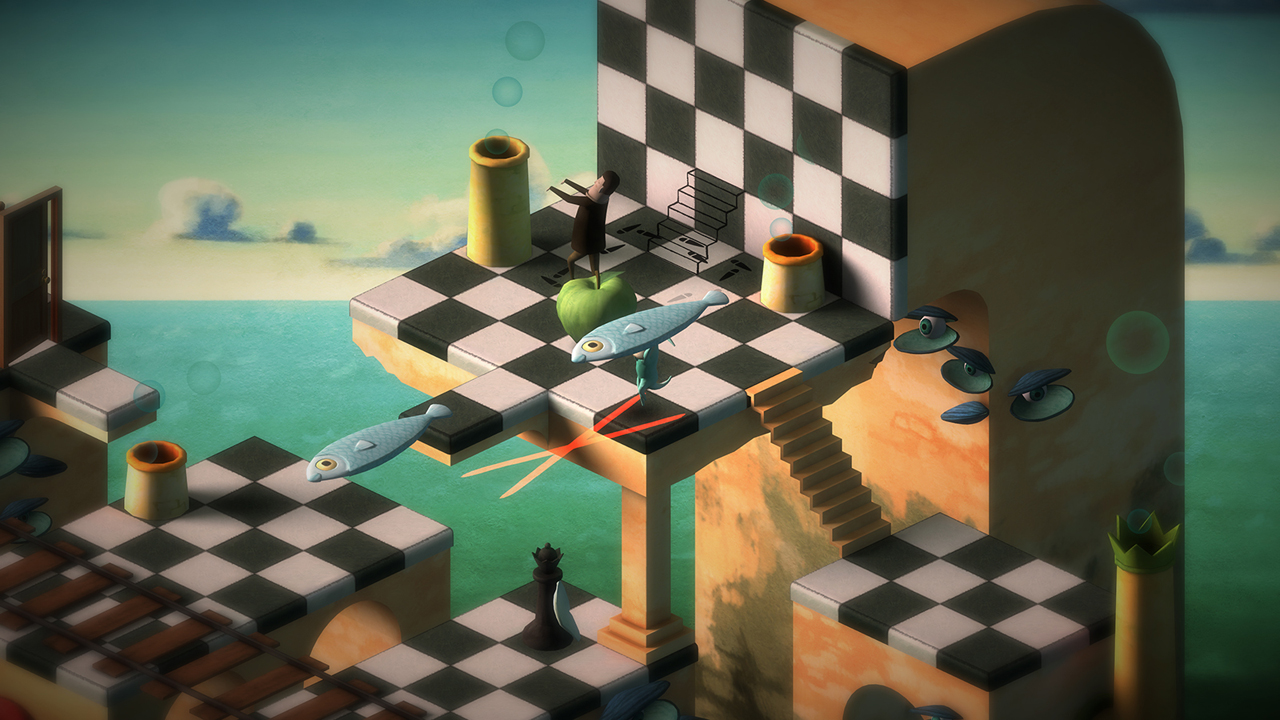 Appreciate the Art of Impossible. Take in the painstakingly designed artwork of a game whose individual Level design takes its cues from some of modern art's most memorable pieces while complimented with exclusive PlayStation music. Remastered in 1080p and 60fps and with cross save and trophy unlocks with PS3, PS4, and PSVita.