A week before the release of PlayStation and Guerrilla Games' newest IP; Horizon Zero Dawn, StG was invited to Auckland, New Zealand's PlayStation Headquarters for a sit down and chat with the games Senior Producer, Joel Eschler.
As Senior Producer, Joel Eschler has coordinated and supervised various areas of the development of Horizon Zero Dawn.
Originally from Australia, Joel studied Astrophysics at the Australian National University before making the switch to videogame development. He began his career at 2K Australia as a QA Technician, and worked his way up to Producer before making the big leap to Amsterdam, The Netherlands. Now an industry veteran of 9 years, Joel's prior credits include the Bioshock series, The Bureau: XCOM: Declassified, Borderlands: The Pre-Sequel, Borderlands: The Handsome Collection.
Shane: Hi Joel thanks for speaking with StG this morning. Please tell us a little bit about your background in game development and how you became the Senior Producer of Horizon Zero Dawn.
Joel: I actually started out working in games as a Tester, about 10 years ago. I took a gap year from studying in Canberra. I wanted to get a job, save up some money and start travelling, but I wanted to get a job that wasn't in a store, I wanted something that was a little bit interesting and I stumbled upon a Game Tester role that happened to be with 2K Games and that's how I broke into the industry. By getting a summer job.
There I grasped any opportunity that came to me and I never actually went back to University. So I quickly became a Junior Producer and made my way up the ranks there, working on Bioshock 1, 2, Bioshock Infinite, the last Borderlands game, XCOM and a bunch of others.
Then I made the move over to Amsterdam last year after seeing that they were working on Horizon. I had a small interest in Guerrilla (Games) as they were technical wizards, they made the most technically amazing console games for years I thought. But at the time the Killzone series of games was not was going to make me move to another country but when the first trailer for Horizon came out I stood up and took notice and a couple of weeks later they got in contact with me and asked if I wanted to come out for an interview.
I went over and spent a week with the team, played the game (Horizon), everyone's passion just blew me away so shortly thereafter decided to move over. Packed up the pets, wife came along and now we are living in the Netherlands.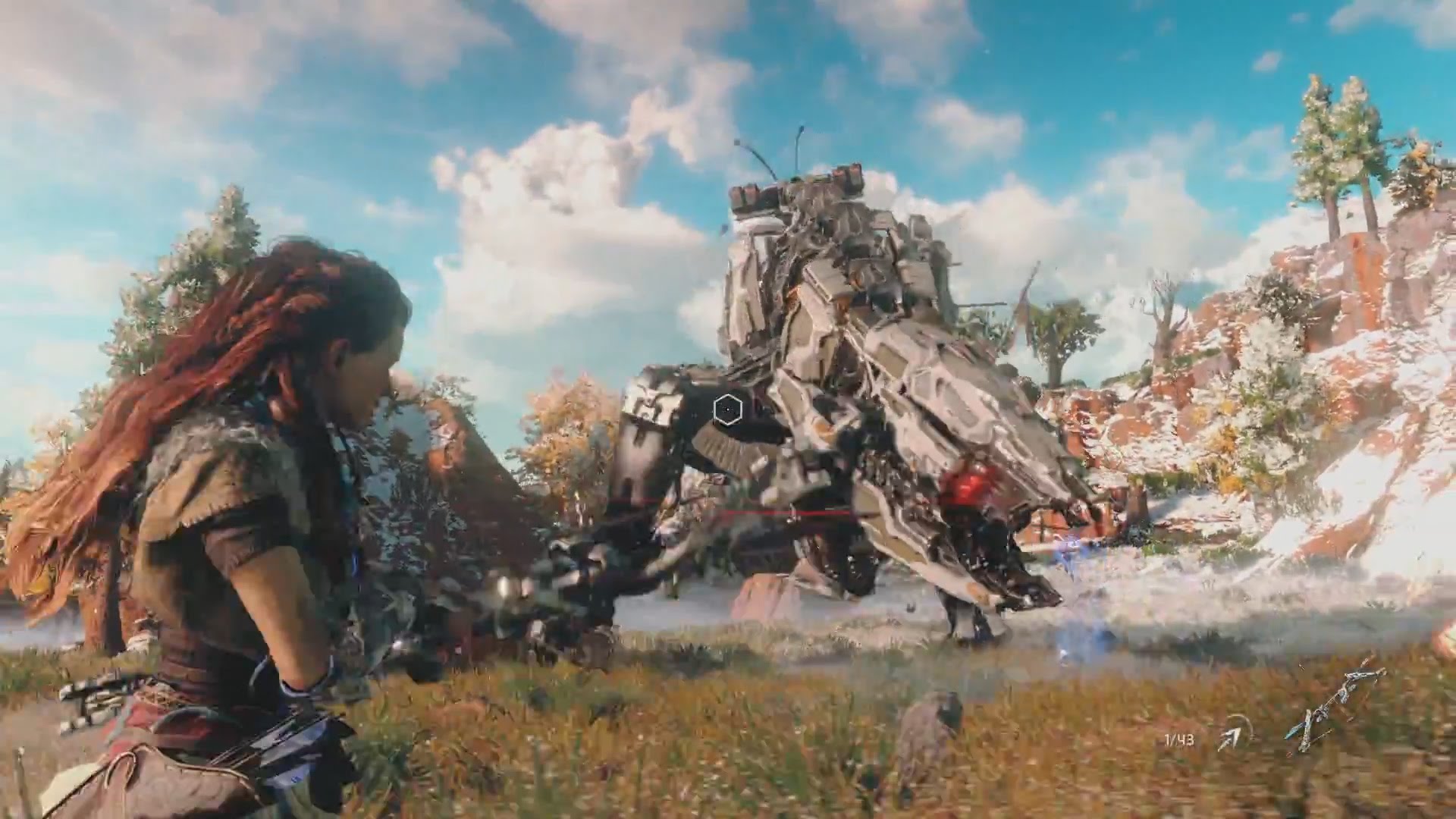 Shane: Horizon Zero Dawn is the first, first party IP for Guerrilla Games since Killzone. What was the inspiration behind main character; Aloy and the mixed beauty and danger world that she hunts in?
Joel: After Killzone 3, and this is something that game dev studios tend to do, they opened it up to everyone (within Guerrilla Games) to pitch ideas. Something to inspire the team for their next project. A whole bunch of pitches came in for a 'if we are going to work on a new IP, what should it be?'. And it just so happened that J.B. who is the Art Director who is the Studio Art Director for Horizon, who he came up with the idea for not a post apocalyptic world, but a post post apocalyptic world. So it's already gone through the apocalypse and everything fell to pieces, now it's all started to grow back and as an artist he wanted to make it beautiful, so it's an interesting world within the story but I also think he was also inspired by the 80's cartoons 'Zoids' or something like that, he vaguely mentioned it to me.
He is a big nerd, J.B. (Art Director), he is an amazing artist and his pitch was the one that won the most people over. It was technically ambitious, artistically beautiful and already with just those ideas of a post post apocalyptic world, and these robotic creatures people were starting to make up their own ideas of what this world might be, what the backstory could be and everything. Aloy just naturally came out of that. It wasn't even a conscious decision, it was like Aloy just came to be. And from what I've been told at Guerrilla (Games) Aloy and Horizon have gone one to one the entire time. She's become this inspiring figure for the studio and to have this strong and powerful, resourceful woman as our main character but also the world (that Aloy is within) inspires people (at Guerrilla Games) on a daily basis to technically push themselves further, to continually challenge themselves to come up with these stories and these beautiful vistas and the gameplay aswell. I think it was the perfect storm of a completely new challenge for the studio to create new gameplay, new areas.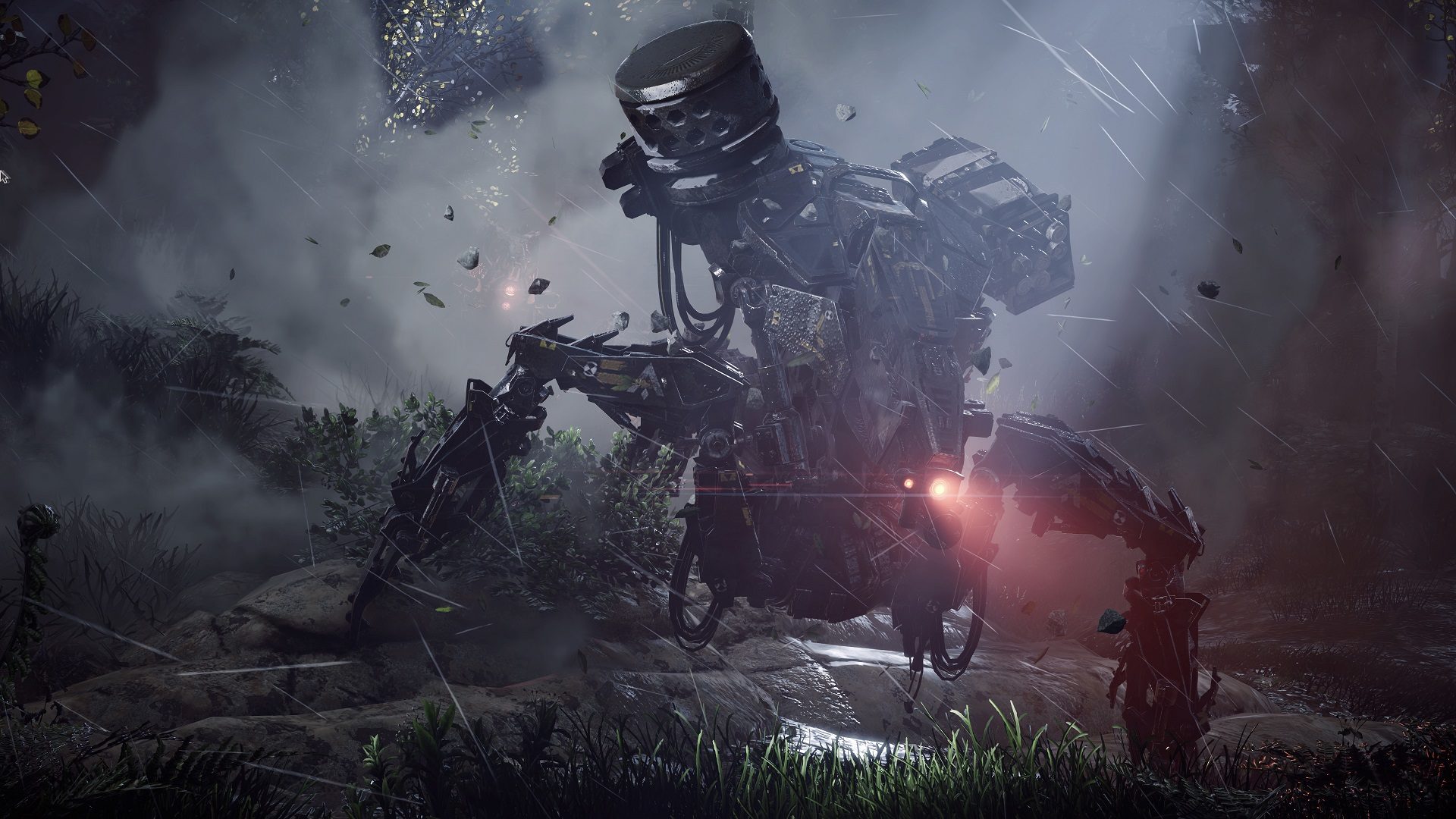 Shane: Horizon Zero Dawn has been in development since 2011. Was it always slated for a PlayStation 4 release, as opposed to being a late comer for the PlayStation 3?
Joel: It was definitely always slated for a PS4 release. Being a first party studio Geurilla's ambitions and Sony's often go hand in hand. So this is a important pillar for PlayStation and we are really proud. i'm really proud to be a part of Guerrilla to help make people want to buy PlayStations to experience Horizon and having the installed base that PlayStation has at the moment means that so many people will be able to play it, so it's a win, win situation for both of us.
Just on the outset, the scope of the world that Guerrilla wanted to build was only going to be possible on PlayStation 4.
Shane: In your view what can gamers expect from the playing experience of Horizon Zero Dawn?
Joel: That's always an interesting question when you are talking about an open world game. Because one of the differences between Killzone and Horizon for Guerrilla is that the Killzone games are very scripted kinda like Hollywood Blockbuster type, when you know explosions are going to happen, but (Horizon) being an open world game, if you can see it, you can get to it and being an RPG aswell, allowing you to build Aloy to be your character depending on which skills you choose, how you modify your weapons and outfits, all this kind of stuff. It's going to be a different answer a year from now after we talk to people that have played the game (Horizon) and finished it, to see what their experience was playing it. It's going to be different from person to person.
But I think that the core experience is just going to be wanting to unravel this mystery and seeing this contrast of lush beautiful jungles, snow capped mountains, we have desert areas, all these different spaces that are contrasted against old ruins of buildings that people may recognise when they are playing the game and some underground… they have been hinted at but we haven't shown anything in any of the trailers, (in one trailer) you see the camera start to go down and see the opening to something… those areas are spaces that we spent alot of our time on and I'm really excited for people to see what they actually are.
So I think that it is this contrast to see our what our world could become in time from now potentially and this feeling of not being for humans anymore.
We have this fluid game play and these amazing creatures that you will fight against, me, I just walk around the world (in Horizon) and view and want to take screenshots everywhere. So it's going to be different for everyone. Some people just like to play for the story, the narrative, other people are going to get super in to the combat and max their character and really try and take a stealthy approach – set bombs and traps, so there's no one answer for that, but for me, especially when I first played the game, it was that contrast of a beautiful world versus destroyed world.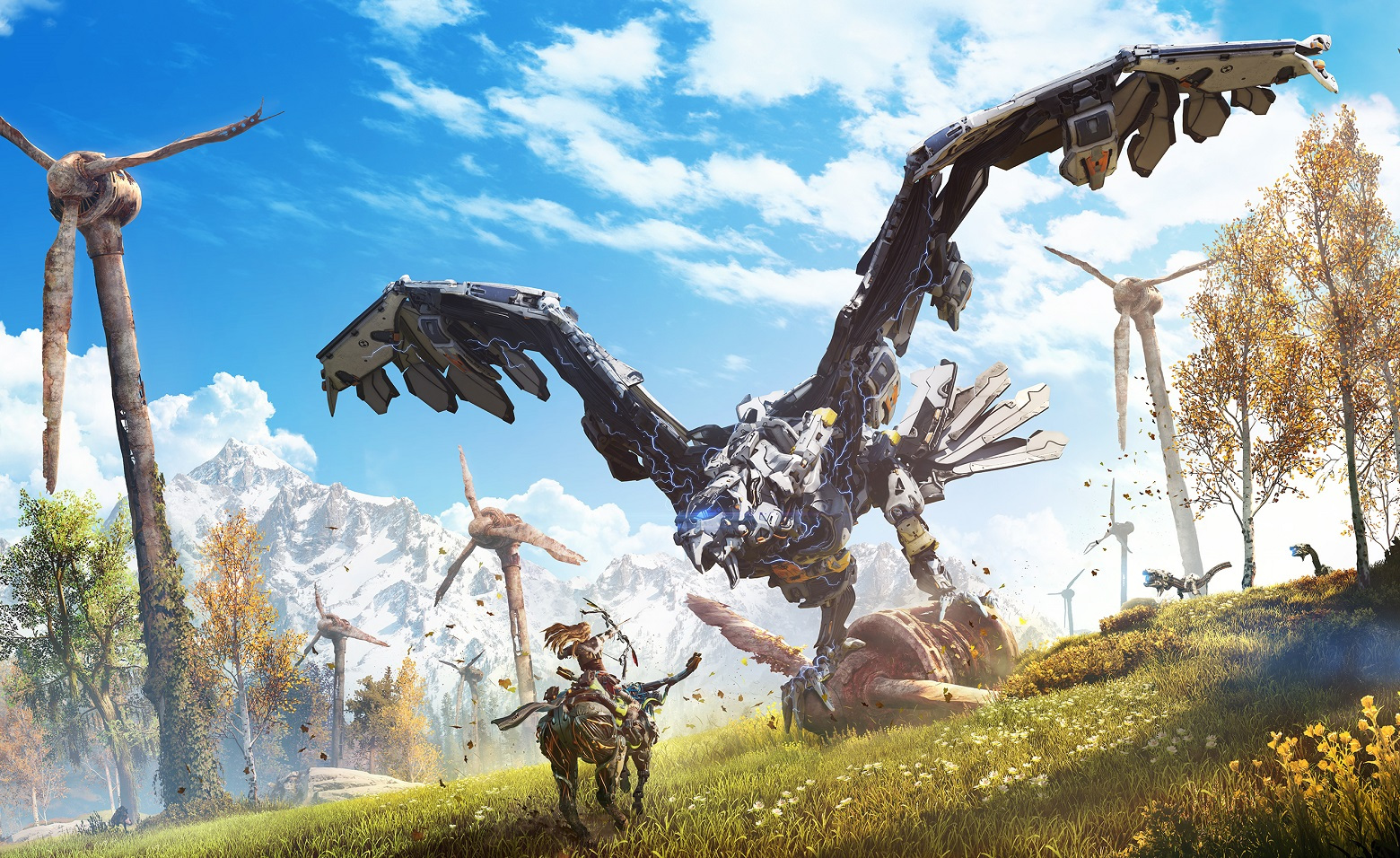 Shane: Lastly, now that Horizon Zero Dawn is about to release next month (March), what is next up for Guerrilla Games – are there any projects in development that you can talk about?
Joel: At the moment we are still super focused on Horizon, and a couple of weeks ago we came in to the office and in the morning, we had only recently submitted the game, so we got this media invite for everyone to come downstairs, in to the cafeteria and there was about a hundred bottles of champagne and glasses everywhere, and this song Gold by Spandau Ballet it just played over the speakers for about three or our hours on repeat.
Now everyone is kinda taking their holidays at the moment, taking their time off. The history is that some people have been working on this game for six years, and it's been a passion project. People don't want to take holidays, when they can make the game better. So alot of people are taking hard earned breaks at the moment and some people who are laser focused on their little sections are playing the game, sometimes, for the first time experience that everyone else will see.
But yeah, at the moment we are really focused on Horizon and cant wait, we will have TV's up all over the Studio on the day of release and Twitch streams of people playing the game and we are just going to enjoy that for the time being.
Shane: Excellent, and yes I believe it will be a well deserved break. Thanks so much for talking with StG today.
Joel: My pleasure and hope that you enjoy the game!
Horizon Zero Dawn is a brand new IP for PlayStation and PlayStation 4. The game releases on the 1st of March, 2017.