Phantasmal: City of Darkness is a procedurally generated survival horror where every playthrough is completely different. If you have played through Phantasmal once, do not expect a repeat and certainly do not be off guard, as the game auto generates, making each playthrough a new experience.
You will need to face off against lurking, otherworldly horrors in the perilous, run-down Kowloon Walled City before its destruction in the early 1990s.
You are fragile. Not just physically, but mentally as well. The grotesque creatures will challenge your very sanity and losing your mind can be a fate worse than death… The odds are stacked steeply against you, but you can prevail through sheer cunning. You must scavenge for resources carefully, sneak past and distract your enemies. If you are caught, you can fight back, but don't expect to live for very long.
The environment has been carefully crafted by none other than Brian Bell, critically acclaimed lighting lead of several Hollywood movies, including Riddick, Life of Pi, and Ring 2.
Recently Shane the Gamer was invited to have an exclusive chat with New Zealand based games developer Joe Chang on his input into the unique horror survival title; Phantasmal (just released on Steam).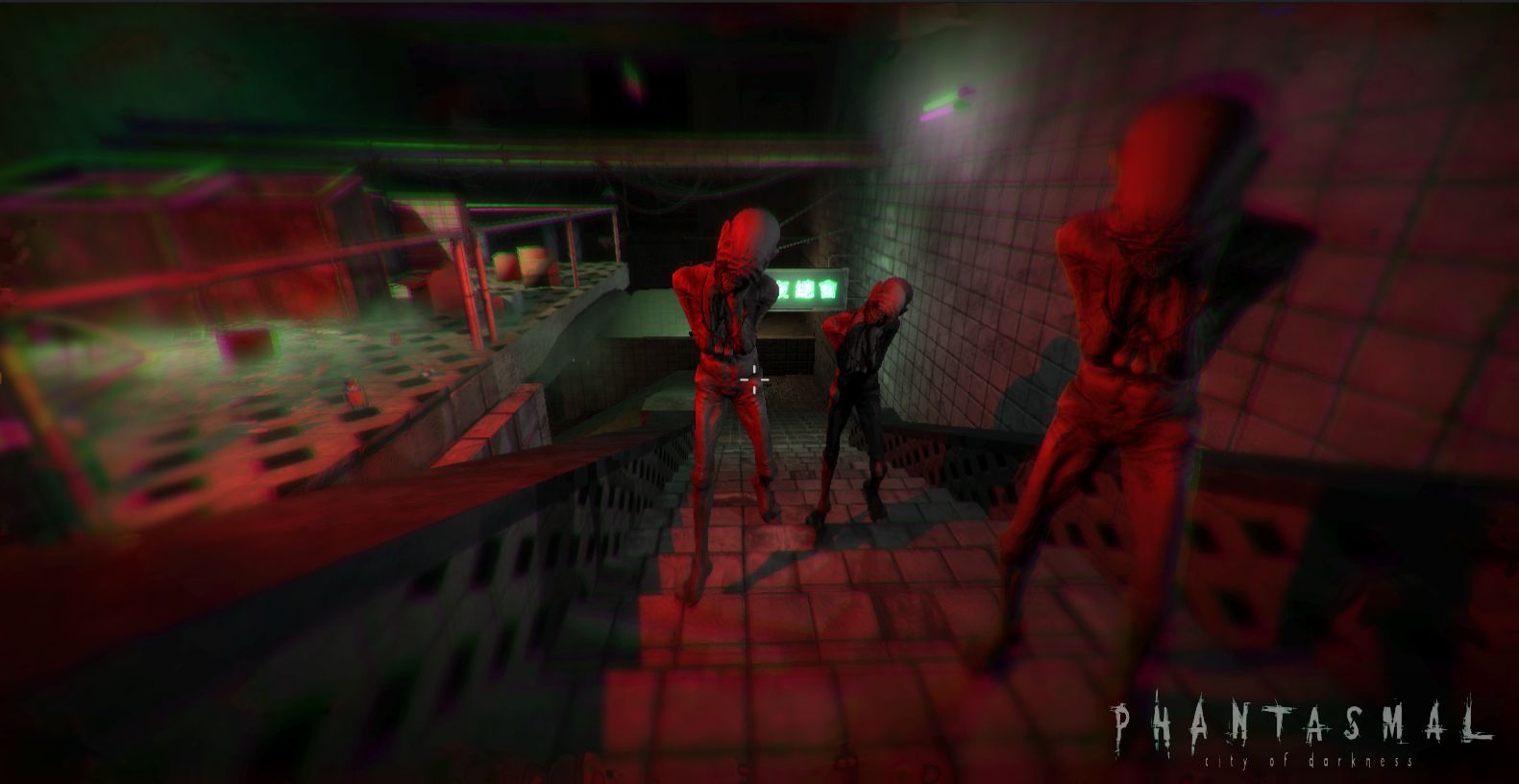 Shane: Hi Joe, thanks for meeting with us today. Can you please give us a rundown of your background and how that lead into Phantasmal.
Joe: I've only been in game development for three years or so, starting off with a IT background. I was working within Corporate Software development before this, but video gaming has always been my passion When I was very young, my very first memory of anything was playing a video game. And I had it in my mind that that's all I wanted to do (video game development)  After my Corporate IT career and I was sure I wanted to do something on my own. I started off with mobile and realised that I hated making mobile games, so I asked myself again, what am I really passionate about, and that was PC Gaming. I'm a hardcore PC Gamer, so I decided to give it a crack and a couple of years back I took part in Game Jam (Game Jams are like 48 Hour Film Destivals, where you need to create a video game from scratch and have it completed and playable within two days), and a game came out of it and people really seemed to like it so I decided to go further with it and long story short, managed to get a team together, started a Kickstarter project, we won the very first New Zealand indie games development awards and were excepted on to the Xbox Developers program and that's where it all went and got us to where we are today.
Shane: Can you tell us what your role within the upcoming horror survival game; Phantasmal is and also tell us about the game?
Joe: Yeah sure. I am the Team Leader, initially there was just me, but there's three of us now, myself, well in a nutshell, I do all of the stuff that no one else wants to do. So there's me, Geoff who is the Dev Lead and Brian who is the 3D Artist and then there's 4 other people who just do stuff every now and then. But the core team is just three people.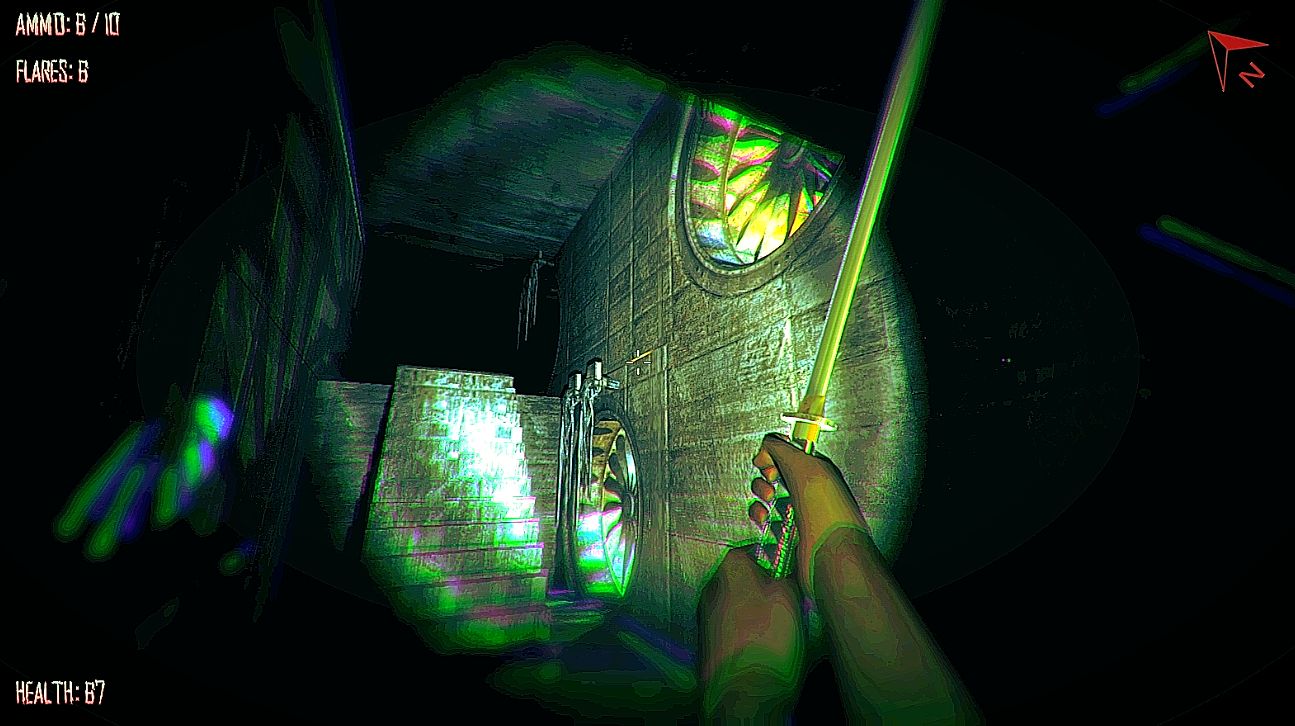 Shane: What was the inspiration in creating Phantasmal, a horror survival game and how this title differs from others in the same genre?
Joe: The two key games that I use for my inspiration are Binding of Isaac and Silent Hill. Binding of Isaac is a rogue type game and a bit like the old Zelda on Super Nintendo. It's a very mature game, and Silent Hill is probably one of the most venerated horror games ever. Super creepy but it has never really been outwardly gory, it's really around these perverted and twisted imagery and themes, like the mannequin characters in Silent Hill II. It's really screwed up. So it's all about the subversive stuff and those two (games) would be the biggest inspiration. Phantasmal is a cross between Silent Hill and the Binding of Isaac.
Shane: What can gamers and even newcomers to horror survival titles expect in gameplay terms with Phantasmal?
Joe: So yeah, you can dive straight into the game, we have provided a tutorial  When the game is first started up there's a few comic book panels which explain the story and then your character wakes up having fallen through the roof of a ramshackle apartment in Kowloon City. And this starts the game where you will need to work your way through the Kowloon City (before it was pulled down in the 1990s), a really gross place, filled with drug addicts and on top of that lots of supernatural denizens and (environmental) hazards. The game itself looks like it is a first person shooter but there are not alot of guns, there are make shift weapons and you can use wood off the walls and use that (as a weapon). Alot of the time it is better to not get into fights, you are better off to actually sneak around creatures or distract them with flares and due to the random generation there's no one single approach to do everything – there's always a few different ways in which to approach things. And wiuth Phantasmal that's what we really encourage players to do, to think on the fly as they play. Be smart about it and the game will reward intelligence as you proceed.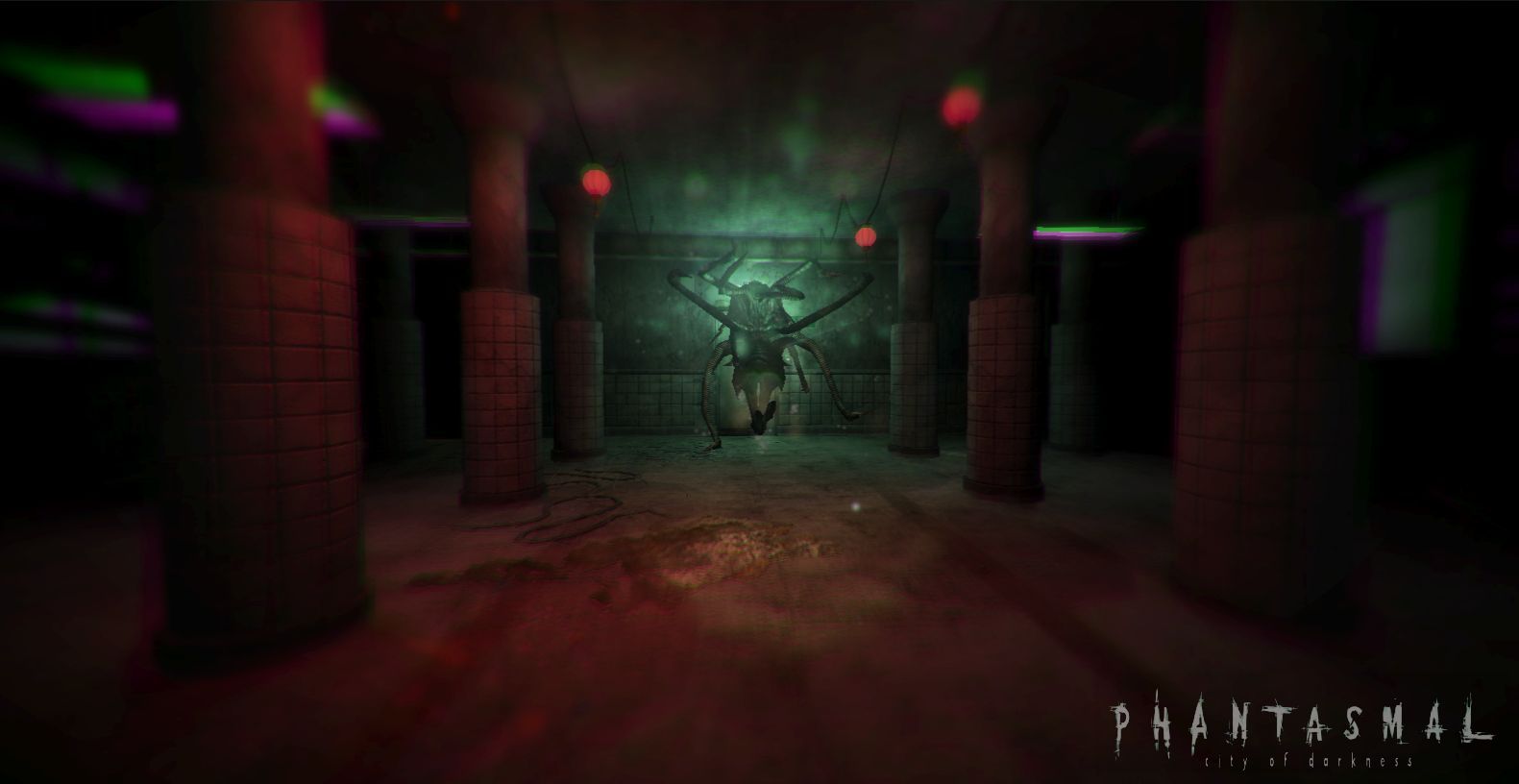 Shane: What is the future of Phantasmal, is there a sequel already in the works?
Joe: Well there's two parts to that, the full game launch is by no means the end of the story. We've been approved for the Xbox One Dev Program, so that means that we will port it to Xbox which shouldn't be too hard as we already have partial gamepad support (on PC) and one for me personally, is to use the Oculus. We have had one for a couple of years and we have always done one-offs with Oculus for Expos and things but I'm a massive fan of VR (Virtual Reality) and I think it is a logical place to go with horror. I think it is really a logical step for us and as a Studio I want us to become a Horror VR Specialist. The other part of that question is that yeah we do have another game. It wont be Phantasmal it will be multiplayer horror game that we have already done some very early concept stuff with so we will be furthering and testing that out more. I'm really keen to work on something new.
Shane: Thanks Joe for speaking to us today, Phantasmal is now available, having released on the 14th of April, 2016.