Milestones.r.l., Italy's leading videogame developer for consoles and PC, and the world's foremost developer of videogames dedicated to the world of motorcycling, has just revealed MyRIDE Challenge, the Collectible Card Game on mobile platforms (iOS Smartphones and Tablets) that captures all the motorcycling essence of RIDE, Milestone's first exclusive Intellectual Property, launched last March on the Xbox 360,Xbox One, Windows PC,Steam, PlayStation 3 and PlayStation 4.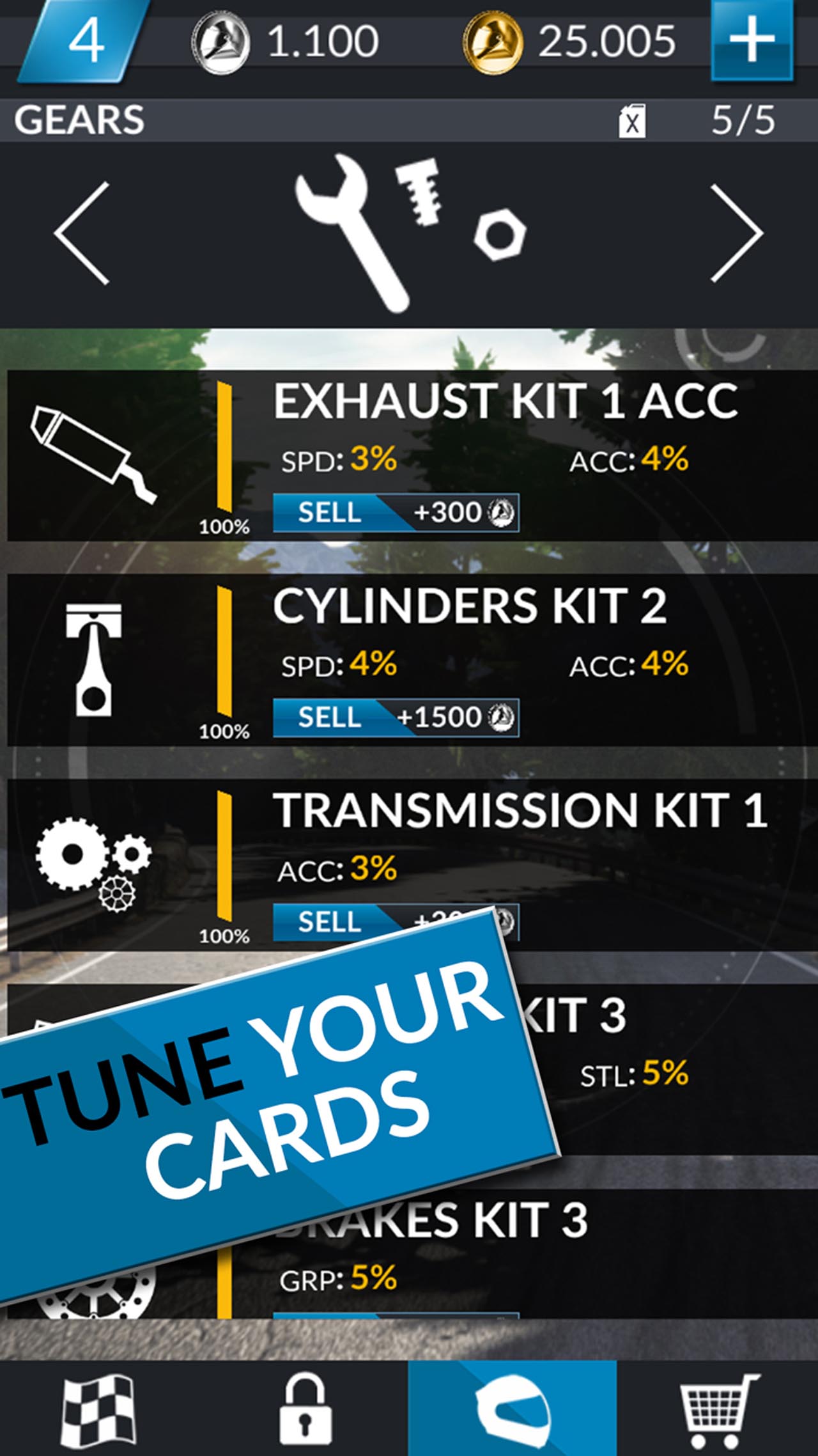 MyRIDE Challenge is packed with new features for motorcycling fans looking for a more portable on-the-move experience.
The wide range of different card types available in MyRIDE Challenge guarantees rich and varied gameplay with each card representing a particular bike model. There are more than 300 models to collect from the main bike manufacturers (Aprilia, Bimota, Honda, KTM, MVAgusta, Suzuki, Triumph, and Yamaha).
The bikes are divided into 3 classes – Sport, Naked, and Historical – and each one features 5 characteristics: Speed, Acceleration, Grip, Handling,and Style.
The cards can be split into 4 categories depending on rarity: Common, Not Common, Rare, and Ultra Rare. On the basis of its rarity a card can reach a higher maximum level. Combine two identical bike cards to create a special Foil version of the original card.
Component cards are special cards that allow the player to customise cards that feature a Custom Slot, whereas XP Cards allocate experience points to bike cards,and can only be used during the upgrade phase. These kinds of cards can be won in events or purchased in the shop.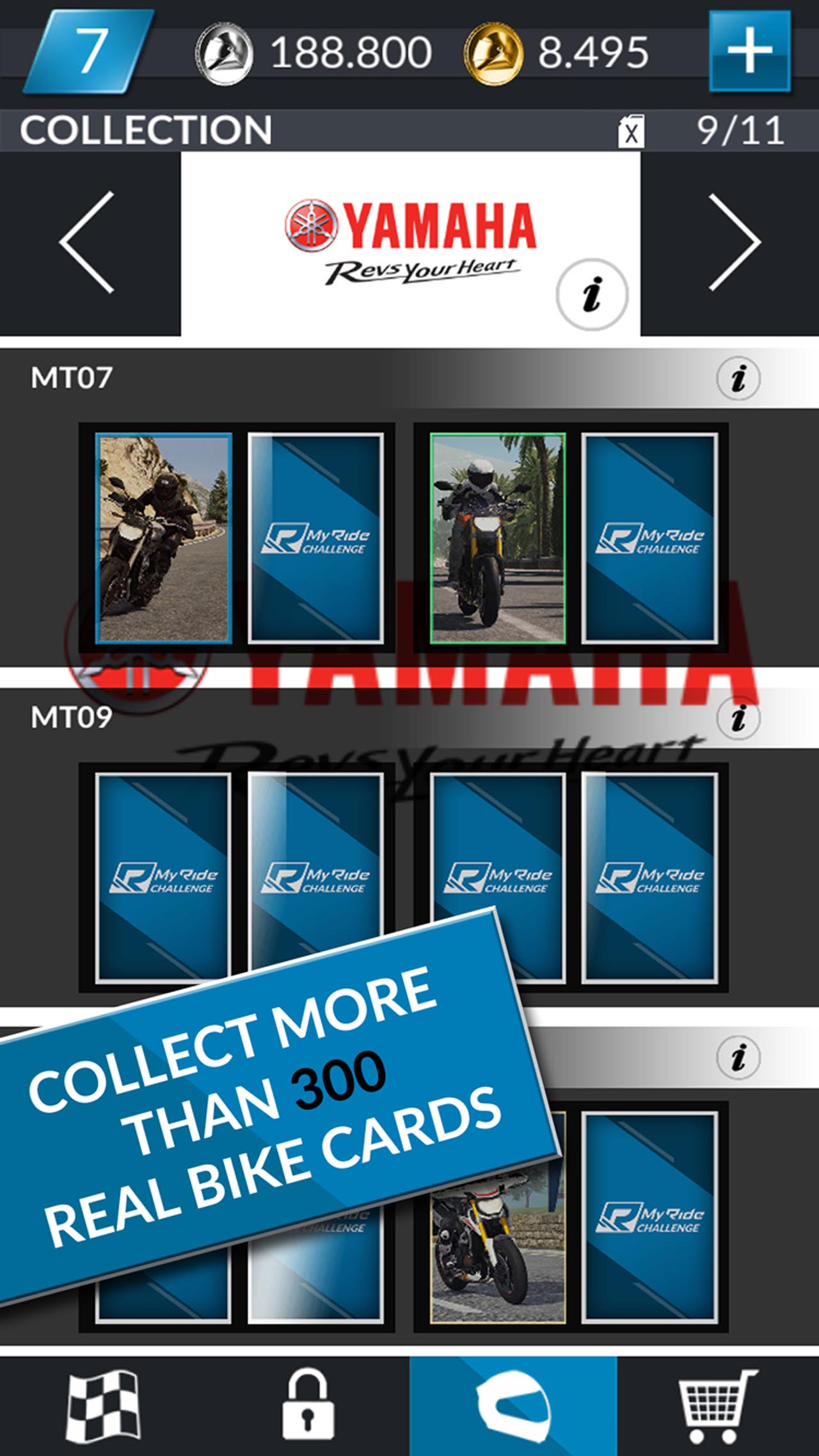 MyRIDE Challenge features a robust Single Player mode, where players can take part in a series of matches on all the circuits and locations from the Console/PC version of RIDE, for a total of 15 locations.
Each match consists of 4 turns where one of the player's bike cards goes up against an opponent's bike card on one or two specific characteristics. Whoever wins the most turns wins the match. At the end of the match the player collects prizes awarded on the basis of the result, experience points, and virtual currency that can be used to customise and tune up their bike cards.
The management menus offer various options allowing players to customise and improve their game experience. In this section players can sacrifice unused cards to increase the experience, and therefore the level, of another card they hold. If there are 2 identical cards in their deck an option will appear allowing the player to upgrade their double cards, increasing rarity. Tune Your Cards is a section players can manage their Components cards (mount them on the bikes, repair them, etc.).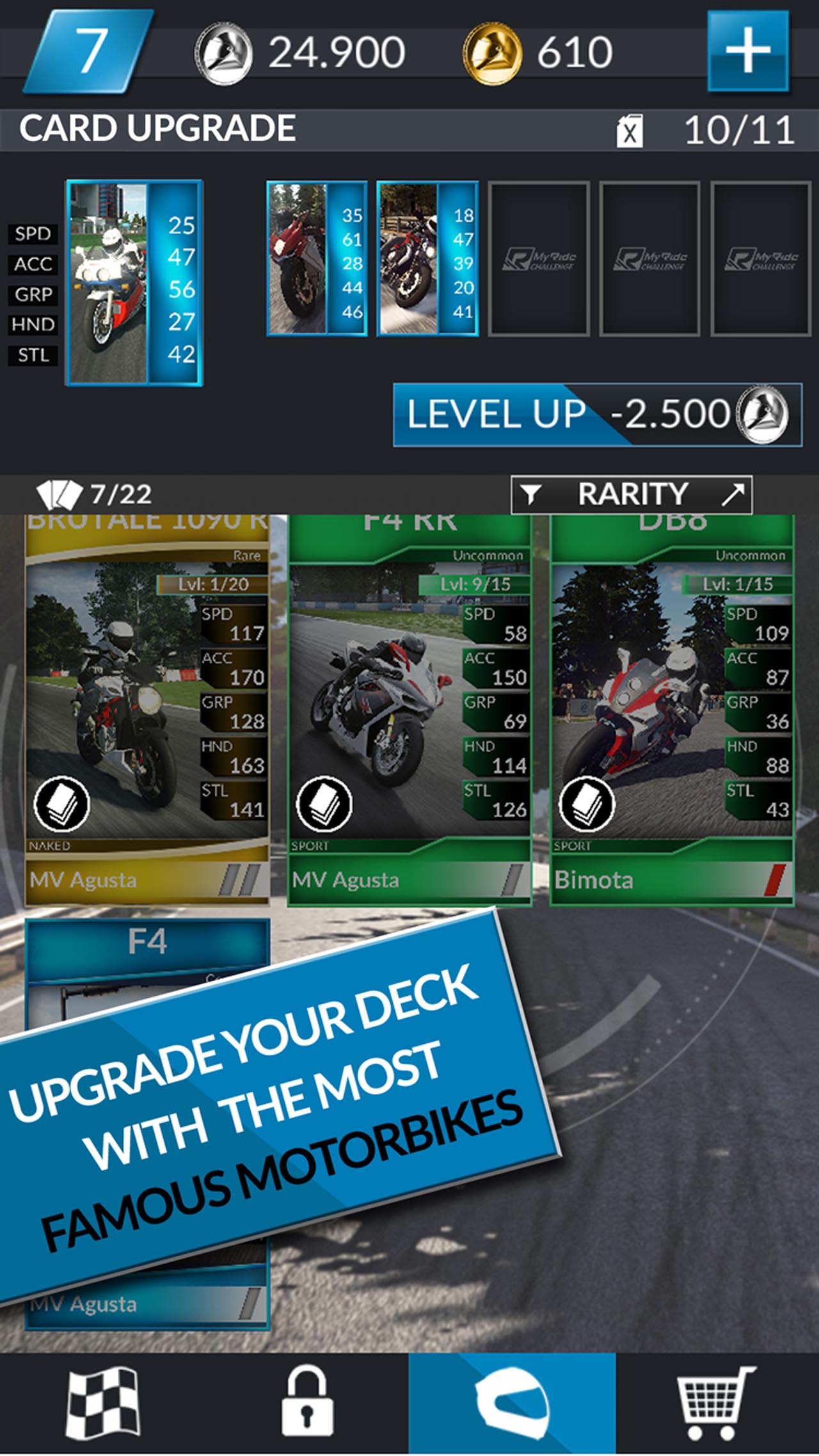 The MyRIDE Challenge virtual shop offers players the opportunity to purchase items with both virtual currency and real money, containing Component Cards, XP Cards, or Generic Bike Cards which can be purchased with virtual currency in packs of 1, 10, or 25 cards.
Players can also purchase virtual currency in bundles of various values.
"MyRIDE Challenge is a new way to experience the excitement of competitive motorcycling," says Luisa Bixio, Milestone V.P., "and it will always be to hand, in the pockets and bags of racing fans everywhere."
Developed in collaboration with the Italian studio Broken Arms Games Pty Ltd TM, MyRIDE Challenge is available on iOS (freemium version) now.