Ubisoft has just made the announcement that Driver Speedboat Paradise is now available for download from the App Store and on Google Play worldwide, following a successful soft launch in Australia and New Zealand.
Combining high speeds and true-to-life water environments, Driver Speedboat Paradise raises the stakes on the pure, thrilling experience of high-speed mobile arcade racing.
Set in the Driver universe, criminals, car thieves and high-powered individuals all around the globe race to collect grandiose prizes. Players step into the role of a young and reckless racer on a quest for notoriety and money in the underground powerboat racing world who gets contacted by legendary cop John Tanner to help bring down the Mafia.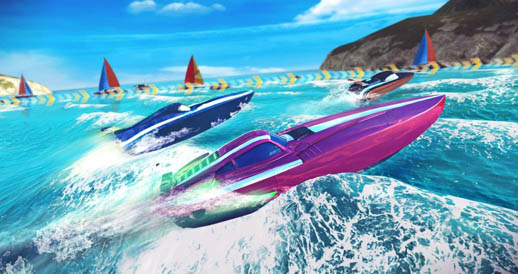 As players assist John Tanner in taking down the infamous criminal Mike Lazarus, they will discover a dark and deadly world amid the glitz, glamour, fame and fortune.
Taking control of the most powerful speedboats sees you blast through high-speed races. Collect nitro for a boost, take ramps to fly through the air and perform impressive stunts throughout realistic wave systems as a result of 3D graphics and HD textures and effects.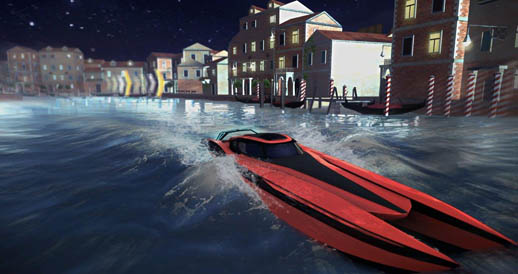 There is substantial content with Classic, Time Trial, Duel, Escape, Endurance and Drag racing modes, in locations such as the Bahamas and Cancún. Weather conditions and time of day create one-of-a-kind racing environments for each location.
Collect parts to customise your ride with unique colours, decals and neon lights, and upgrade with over 20 speedboats to choose from.
As you progress up the ladder you will be able to upgrade your lifestyle with clothes, houses and furniture. Earn sponsorships, negotiate costs and even build a fan base!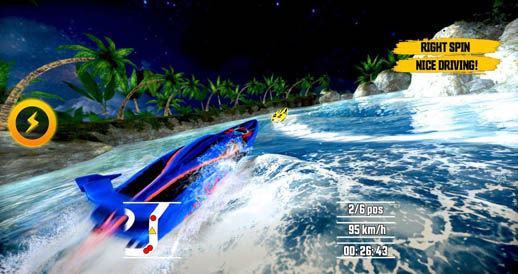 Driver: Speedboat Paradise also has a robust multiplayer system. Join weekly tournaments against your friends to show off your style and earn unique rewards.
In collaboration with Back Office Records, Driver Speedboat Paradise features music from the best of French electro, with producers Workerz featuring Etienne de Crécy and Bobmo.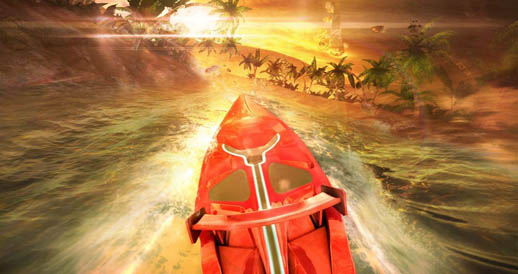 "We are proud to unleash Workerz' new Memory EP release in association with Driver Speedboat Paradise," said Corman, label manager at Back Office Records. "Our artist Bobmo, who joined the project, completed a brilliant game soundtrack that emphasizes the talent of our young electro producers."
[jwplayer player="1″ mediaid="12102″]