Dante is back.
From the time that Mundus was first defeated by Sparda in August 2001's first Devil May Cry on PS2, I have been hooked on the series.
The third person Japanese styled hack 'n' slash where a Nephilim called Dante would take down legions of Demons, with a love hate relationship echoing throughout the the entire series with his brother Virgil.
When Devil May Cry 4 released I was enchanted by the then, next gen visuals and fluid gameplay and this solidified my commitment to the series, which I was afraid would tire itself out after an average Devil May Cry 2 and an 'ok' third instalment.
Then, 2013 saw the franchise reboot. While the Devil May Cry 'DMC' reinvigorated the franchise for an entirely new audience, die hard fans felt that it could be heading in the wrong direction.
So, Capcom have made Devil May Cry 5 a title that seems as though it's a love letter to the fans.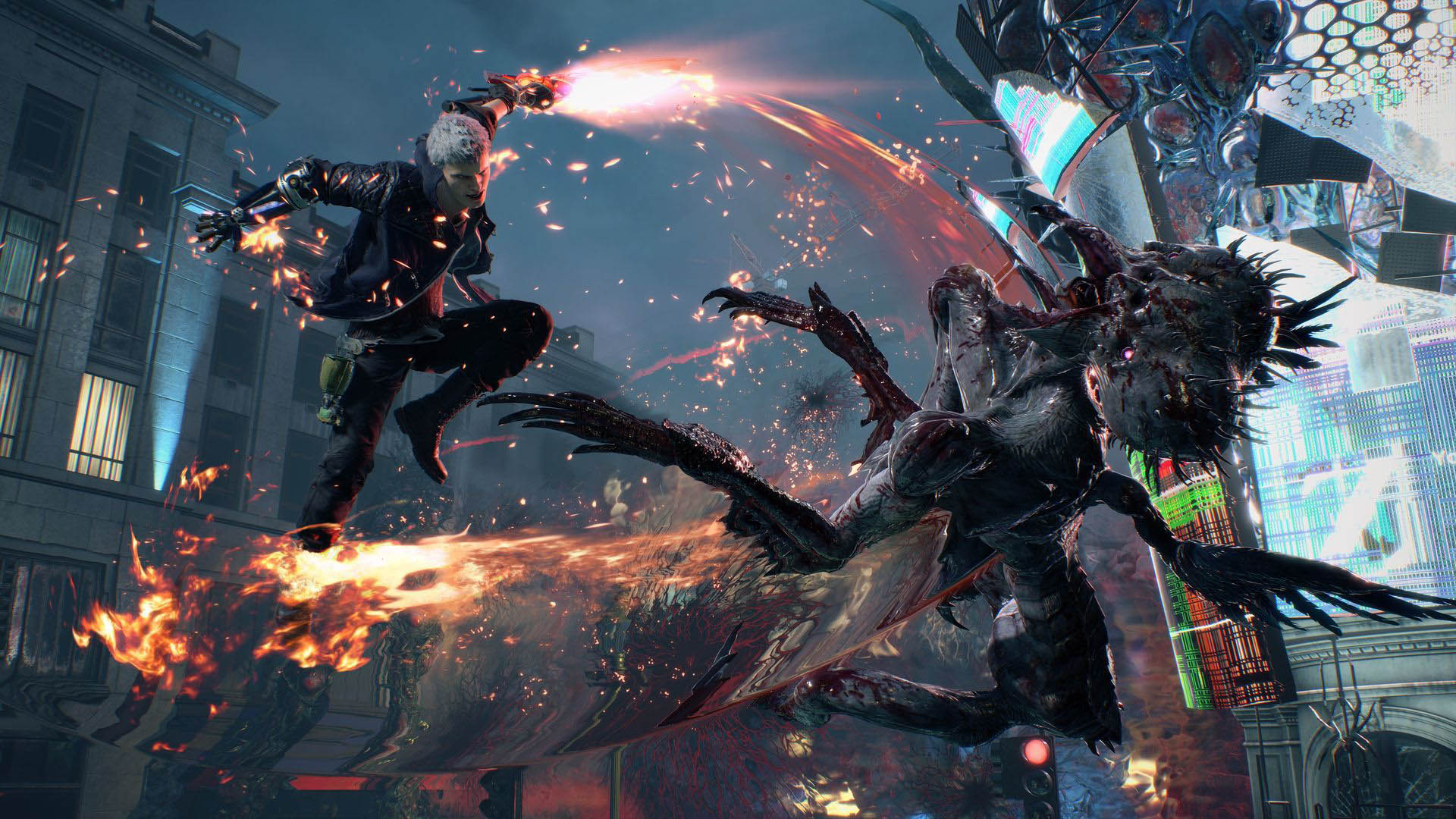 Set with a broken timeline you will take on a series of Missions, (20 in total – excluding the prologue and 13 Secret Missions that you need to find), in which Dante's for 'hire service' business, called Devil May Cry, is reinvigorated with a new job.
The client is a mysterious and dark chap only known as V.
Joined by Lady and Trish, Dante accepts this new job to take down Urizen… but of course there's a lot more going on than what it seems.
Devil May Cry 5 delves very deeply in to the Devil May Cry lore and a few answers to long waited questions surface, which I will not reveal here.
At Level, or Mission specific areas, players will take on the roles of more than one character. Nero, V and Dante are all playable. Each character has their specific skill sets and weapons.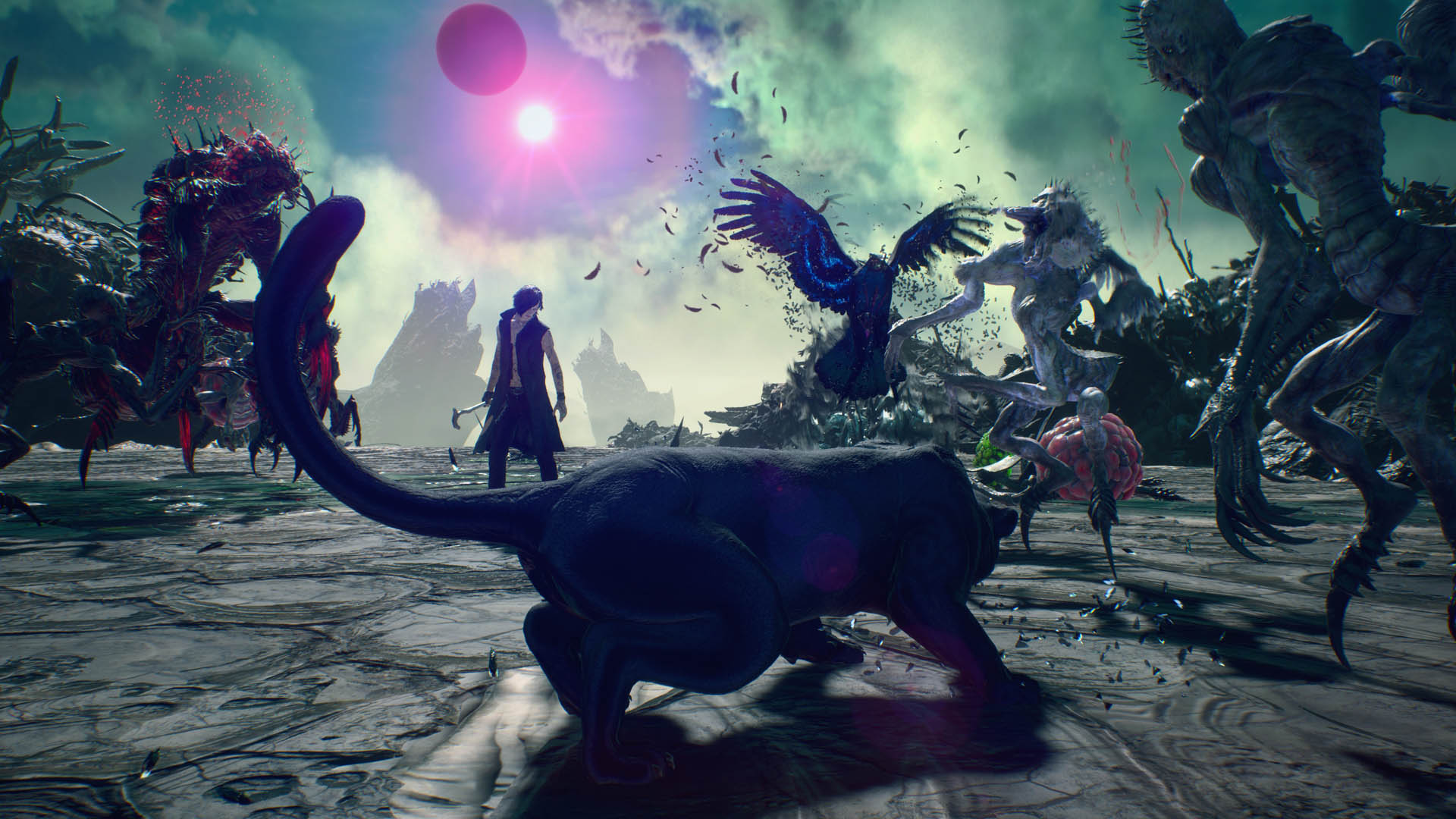 These skills and weapons too can be upgraded via collected Red Orbs throughout the game.
Play well, fight well, slay even better and your combat rank and overall playstyle increases via a A to D Rank. Then there's 'Savage' and the almighty 'Super Sexy Style', this not only retains that Arcade feel of the originals, but also gives you more Orbs to squander on your upgrades.
Nero is the first playable and you'll get to grips with him real easily. He has a special weapon that can interchange (I am not going to say here what that is – as it will be a spoiler to the reboot of DMC – 2013 for those that have not yet played it).
The interchangeable weapons can actually impede or improve Nero's combat – and I think everyone that plays this new edition; Devil May Cry 5 is going to smirk at the Mega-Man inclusion.
V, a gothic dark brooding character with an overwhelming love for poetry only has a metal cane in his arsenal. It's useless against anything. Luckily, V is a master of the dark arts and has two demon pets and a hulking 'Nightmare' that he can call upon to do the fighting for him. Again, the abilities and skills aswell as strength of these two demon pets is fully upgradeable.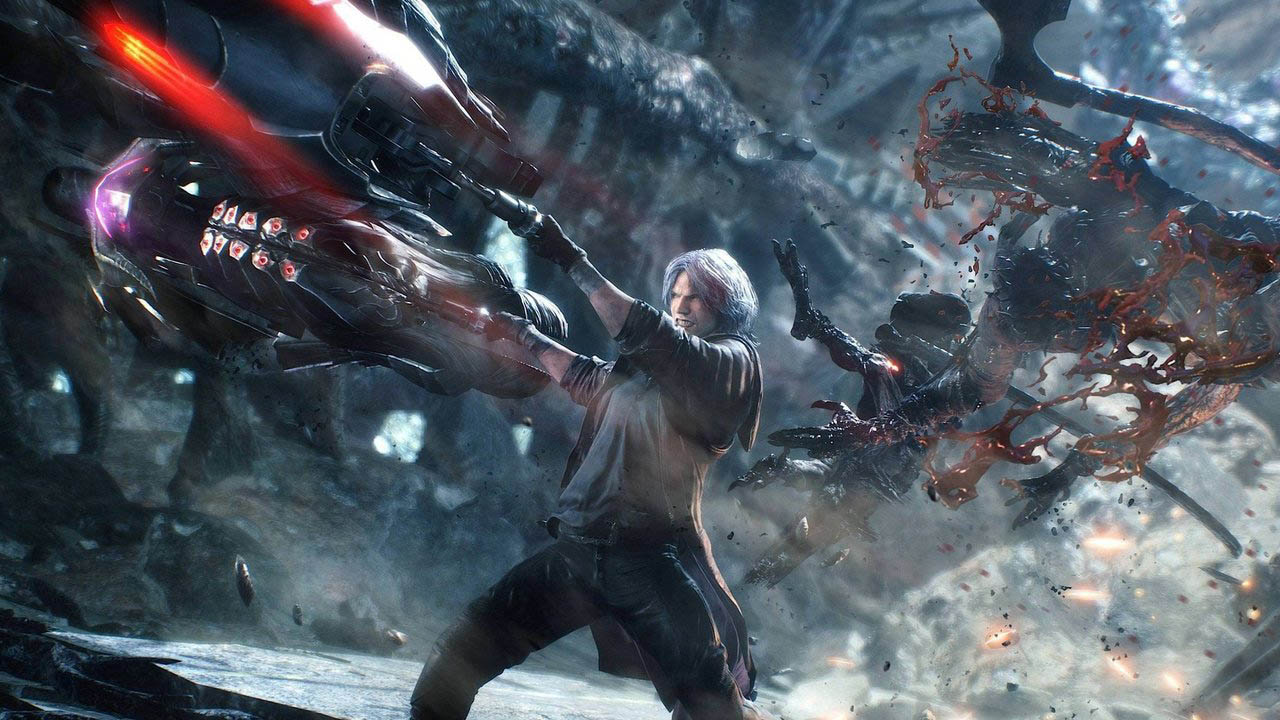 Dante uses his many and varied demon powers, swords, ebony & ivory and one of the baddest weapons in a game yet, a possessed motorbike. And he also has one killer hat that sure gives him some 'smooth criminal' moves…
As the story runs through, Dante acquires a few more bits. These are also added to his 'inventory' and can also receive upgrades aswell.
To keep you on the alert, each playable character has a differing set up to not only wield their cache of armament but also for their combos and such the like. While Dante is by far the best character to play as, some of his combos and weapons can be a little tricky.
Devil May Cry 5 has the notoriety of being the first original released Devil May Cry game on this current generation of consoles (2013's DMC was remastered for the current gen).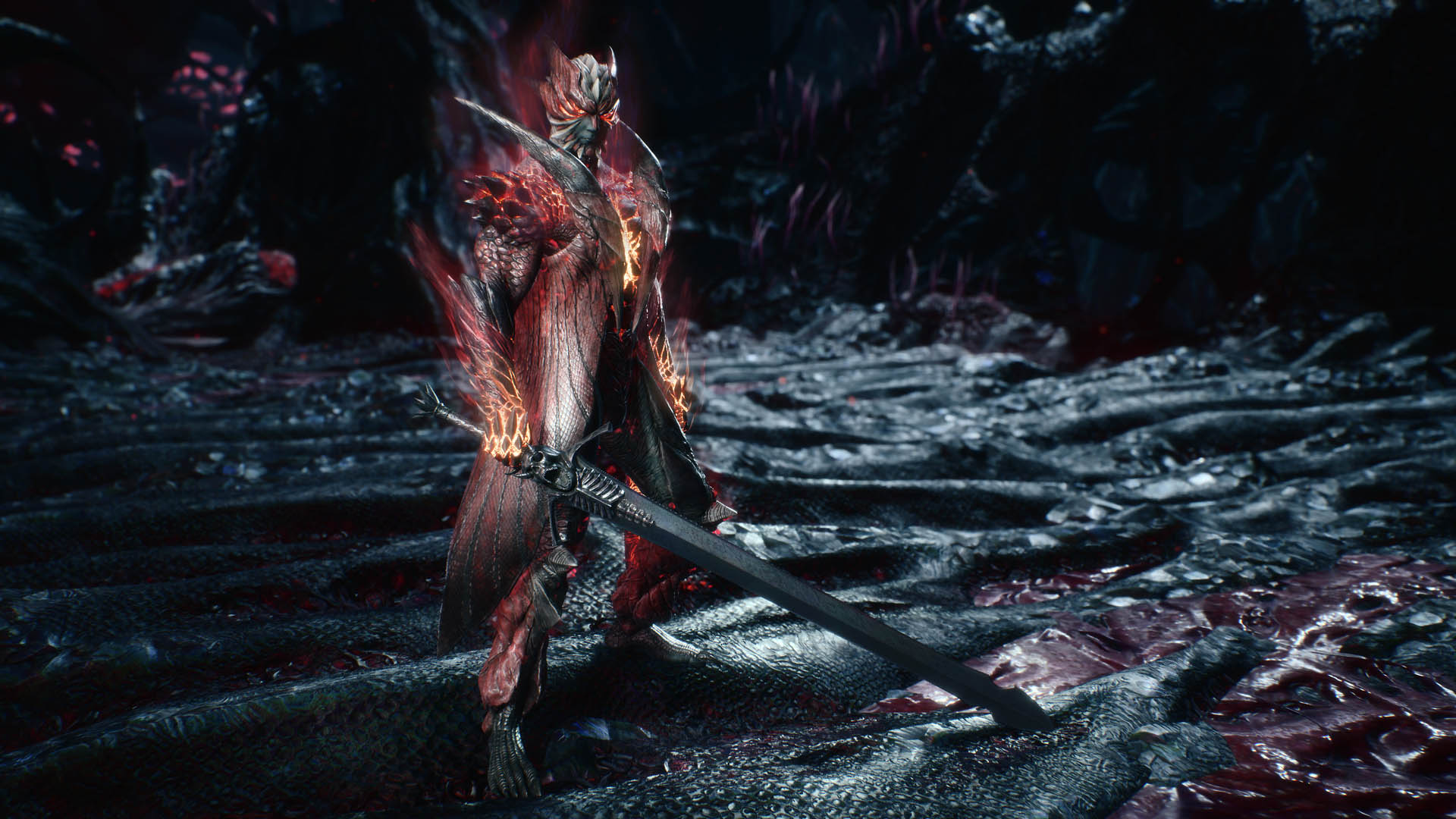 If you love a good hack 'n' slash with a slight Japanese flavour definitely don't go past the Devil May Cry games.
While Devil May Cry 5 could easily be a standalone in it's own right, I still recommend to get yourself up to speed on the series – there is only so much that the flashbacks and prologues can do.
Devil May Cry 5 is the one we have all been waiting for and is super SSStylish. I just wished the gameplay was longer.
Devil May Cry 5 (Xbox One) Review
Game Details
Released: March 2019
Rating: M15+
Platforms: Xbox One, also on PlayStation 4, PC (Windows 10)
Genre: Action
Developer: Capcom
Publisher: Capcom