Kia has signed a groundbreaking partnership deal with Rogue's League of Legends European Championship team in Berlin, Germany. Now when they are battling in lanes and the jungle the team will be arriving in futuristic style with Kia's latest technologically advanced vehicles.
Finn, Inspired, Larssen, Vander, and Hans sama will now have the speed and efficiency of Kia on their side.
"Thanks to the brilliant work of our parent company ReKTGlobal, we at Rogue couldn't be more excited about our partnership with Kia. Kia with its history of supporting competitive League of Legends at the highest level as sponsor of the LEC is a fantastic fit for our brand. We look forward to presenting uniquely creative content for Kia utilizing what our brand stands for: connecting music icons with League of Legends superstars." – Anna Baumann, Managing Director, Rogue Sports Europe GmbH.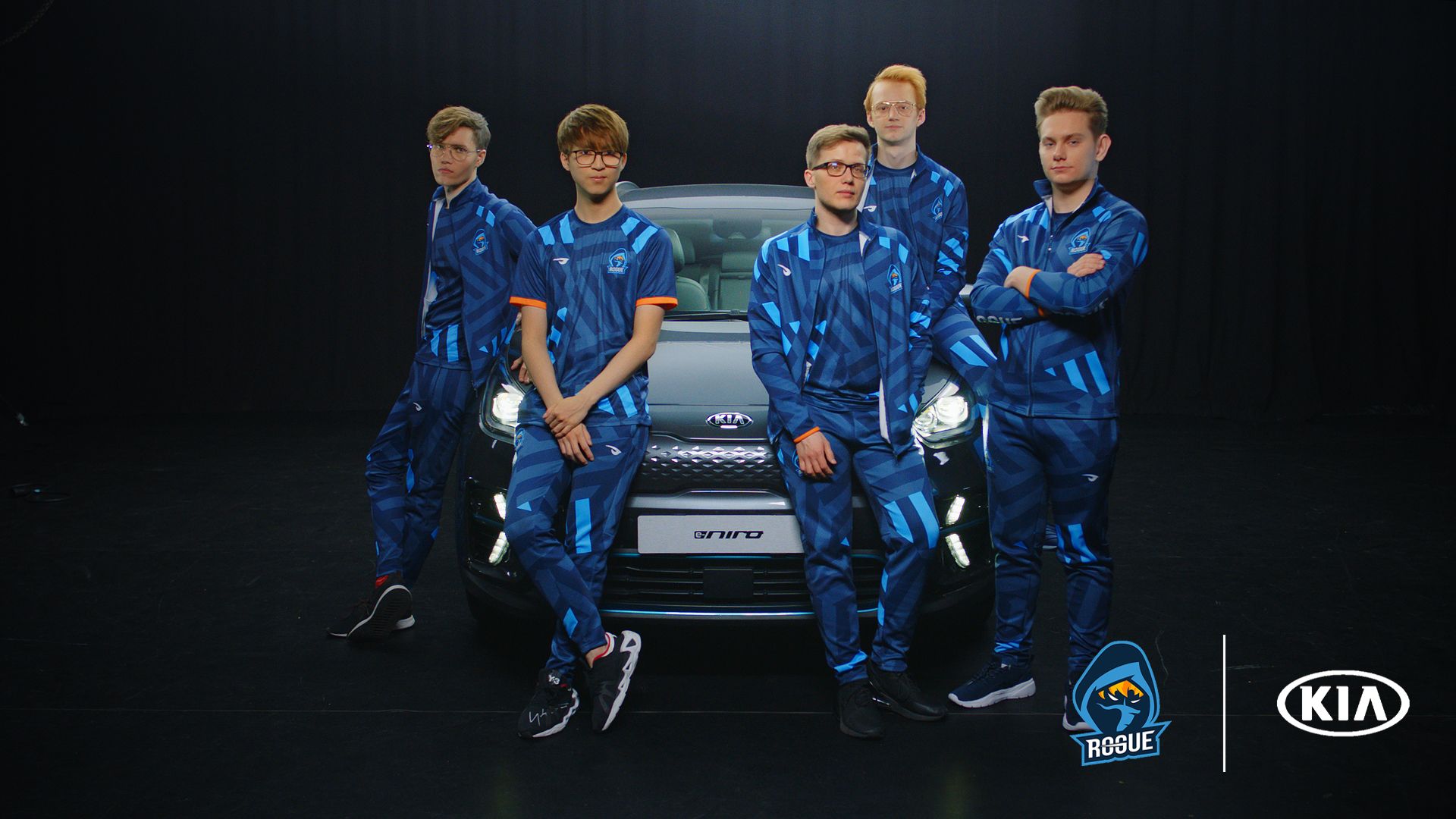 Kia has had a unique relationship with esports in the past. With a huge passion for League of Legends, the carmaker is now a direct partner with Rogue's top team. In addition Rogue will leverage their friendship with Grammy-Award-Winning partners Imagine Dragons as well as Steve Aoki and Nicky Romero for some musical talent and dedicated video content around the agreement with Kia.
The year-long partnership will be part of the League of Legends European Championship series. The team has plans for videos, Kia-branded events during LEC tournaments, and some surprises along the way.