The protectors of the gate to this world…
The Good Smile Company from Japan has announced the first in a series of plastic models from Masaki Apsy.
Being a basic model designed by Masaki the collectible of  chitocerium: LXXVIII-platinum features extensive articulation.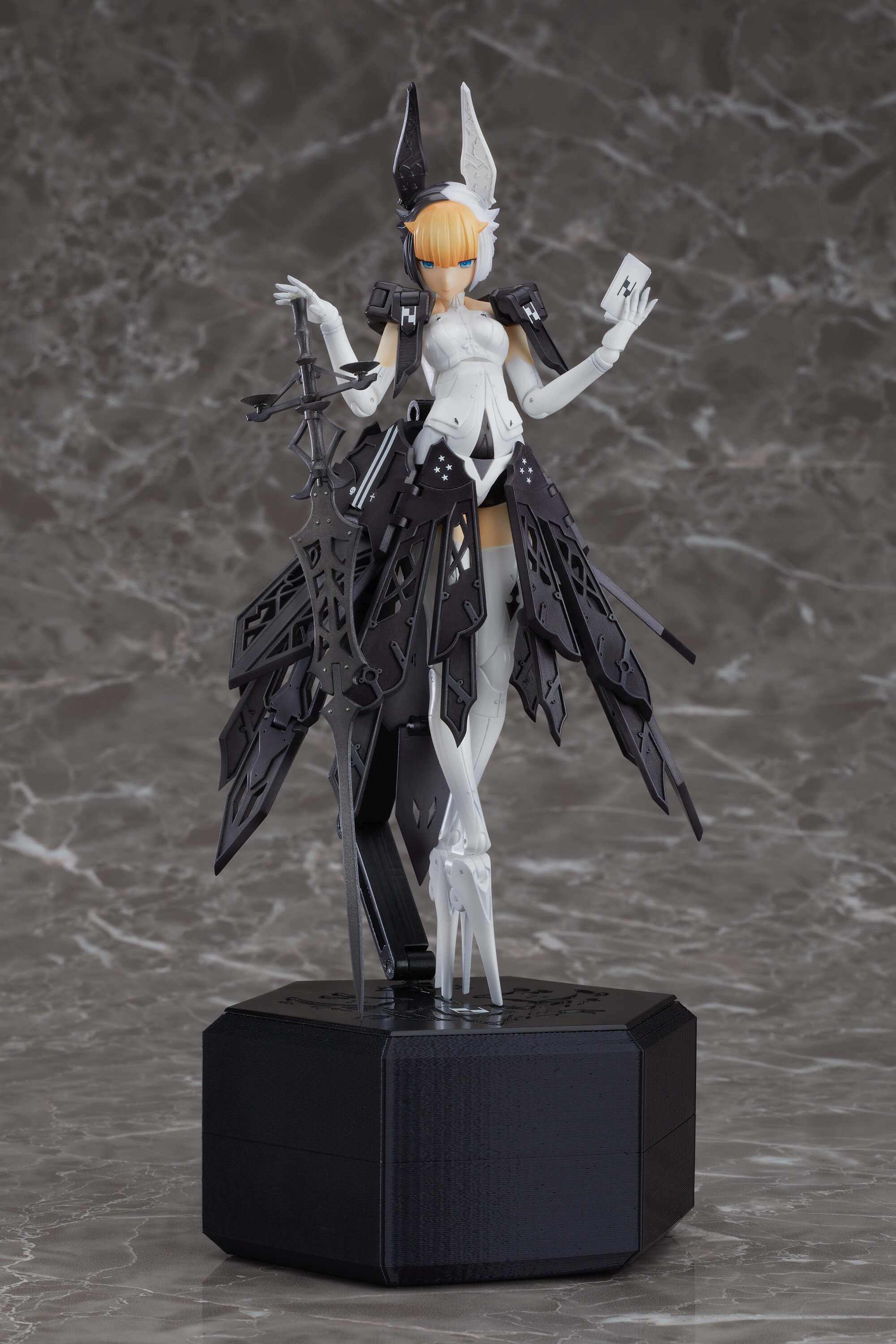 The "fragment" and armaments fit perfectly within the hexagonal box and also included is three face plates, a standard expression, a closed eyes expression and a smiling expression.
All parts are pre-painted/colored where extra detail can be added with included decals.
This figure is designed for the owner to custom and detail as they see fit.
The chitcerium: LXXVIII-platimum is now available for pre-order at the Good Smile store.