In a seemingly brazen move, Disney Interactive is following Activisions idea of combining toys with video gaming (Spyro Skylanders franchise) with their version; Disney Infinity.
Introducing an all-new game universe where you can use that spark of imagination to unlock a fantastical world where gamers have freedom and endless opportunity to create stories and play experiences starring the most memorable characters from Walt Disney and Pixar Animation Studios' most popular franchises.
By placing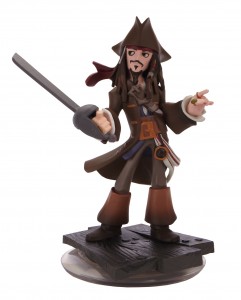 real-world interactive figures – characters, power discs and Play Set pieces – on a device called the "Disney Infinity Base" will activate original, story-driven adventures in the game worlds, also known as "Play Sets," of "Monsters University," "Pirates of the Caribbean" and "The Incredibles."
In each respective "Play Set," players will take on the role of a variety of popular characters including Sulley, the naturally gifted scarer; Captain Jack Sparrow, the sword-wielding double crosser; and Mr. Incredible, one of the world's greatest crime-fighters, and battle enemies, solve challenging puzzles, overcome obstacles and complete a variety of other unique quests.
As you advance through each adventure, you will collect characters, vehicles, upgrades, gadgets and more which can then be saved to a virtual "Toy Box."
At any time, gamers can access their personal "Toy Box" and use the items to create one-of-a-kind Disney adventures featuring any combination of characters, environments and items across all franchises. The possibilities are endless and players are only limited by their imaginations.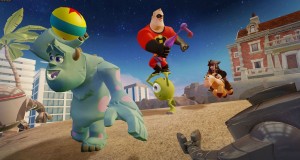 Disney Infinity will initially introduce a line of 40 collectible interactive figures – characters, Play Set pieces and power discs – that allow players to expand and customise their play experiences. Over time, there will be additional released characters and "Play Sets" and this platform will constantly evolve.17 interactive character figures allow players to experience a variety of their favourite characters in each "Play Set" and in "Toy Box" play.
It will also feature Co-op Multiplayer Action supporting 2 player co-op play in structured adventures and up to 4 players in "Toy Box" mode.
Due for release for PlayStation 3, Xbox 360 and Wii – U "mid" 2013.
[jwplayer config="STG Player" mediaid="2623″]