Tiger woods former indiscretions and subsequent career knock threatened to derail EAs flagship golf franchise. But time is a reluctant healer, and EA is ready to charge on ahead with what has been arguably one of the most successful golfing game series.
In saying that, I am an ardent cynic when it comes to the annual release of games attached to popular sports franchises.
Over the years sports games have become more an iterative upgrade and refinement of physics and visuals pegged with a full retail price tag. though with new console hardware in the pipeline, 2014 should help reinvigorate this proverbial tired horse.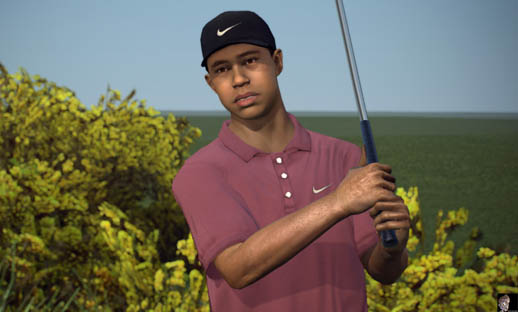 The game makes a deliberate effort to shroud it's overly familiar roots by showcasing it's new features right off the bat (or club) in the form of an introductory video. This I guess is EAs effort to stifle the preconceptions of impatient, cynical gamers such as myself.
One new feature is a game mode called 'legends of the masters', which places players in a league that spans across 6 eras of golfing history. Here, players compete against some of golfs finest masters throughout history including Jack Nicholas and of course, Tiger Woods himself. Visually, post processing filters are applied to the presentation reflecting camera footage of the era. It's definitely unique to play a 19th century match in sepia tone with scratchy, jumpy visuals. Yes it can be distracting, but that's beside the point. A valiant attempt from EA to give players a little something extra for their dollar.
Like Madden and NHL before it, Tiger Woods introduces connected career mode allowing you to compete against players around the world in real time, and have results posted on international leader boards. What's cool about this is that you can see other players ball arc  in real time, so you can make immediate comparison of your shots. This is probably the sing,e greatest reason to upgrade if you like to play beyond the solo offline experience.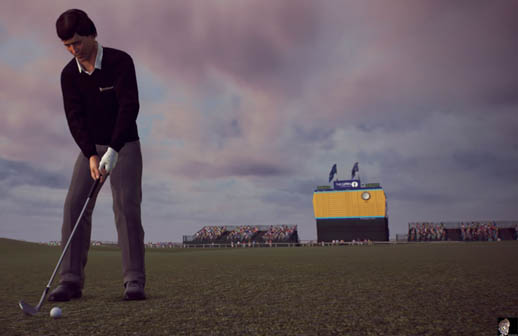 Country clubs return, this time with up to 100 members. Country clubs are essentially clans that you can form with other plays that you can compete against.
Creating your own golfer returns in more or less the same state that was in previous games with the ability to extensively customize the look and stroke style of your player. This feature in itself is remarkably flexible, right down to the perhaps controversial 'ethnicity' slider. The extremities of this customization means that if so desired you can create a character that has a structure unusual enough to question his/her parents lifestyle habits.
Gameplay is nothing revolutionary to the series – as can only be expected. you can chose stroke style, ball spin, club type (though your virtual caddy does a decent job of selecting this for you). Environmental factors such as wind and rain can effect your balls trajectory so some strategy is required in compensating for this. Again though, nothing out of the ordinary. If you've played any number of golf titles you'll know what to expect here.
What is interesting though is the transitional lighting that effects how shadows are cast across the course, where light catches your eyes, your overall visibility – so the same course can feel quite different to play depending on the time of day.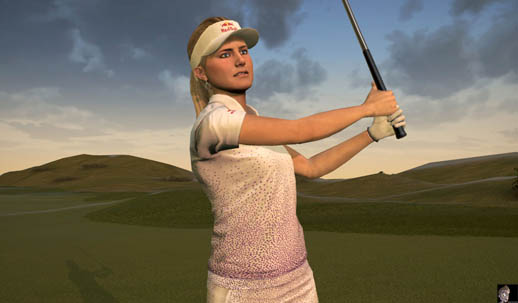 Visuals overall are nice but unremarkable. The course at best can be quite beautiful at a glance but under scrutiny there are shortcomings such as repetitive texture patterns and some ugly foliage sprites. The engine has clearly not had a particularly obvious upgrade (save for lighting) since its last golf outing.
In saying that, someone who is entering the franchise for the first time may find the visuals more striking than those expecting a decent upgrade.
Animations are convincing, and character models do look convincingly like their real world counterparts. However, the detriment of using real world characters means the game has now ventured into uncanny valley territory. Golf doesn't inherently evoke enormous amounts of personality so giving player characters soul must be tricky for developers. Until nuance finds its way into games like this through advanced technology, we may have to settle for this somewhat emotionally stilted presentation.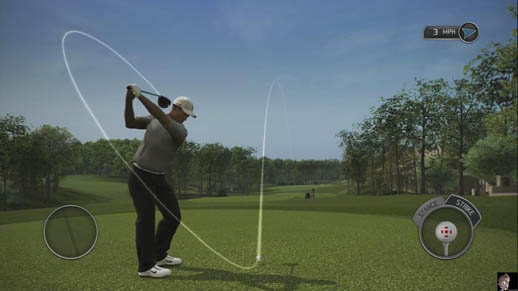 Commentary is adequate, as actual bites are taken from real tournament commentary but not particularly inspired. You'll find repeats and the occasional commentary glitch that can pull you from the immersion. I also experienced some awkward static noise in the menu and was unsure if this was a glitch or a poor audio choice. however, the music does a great job of being appropriately relaxing, and in no way intrusive or distracting.
Tiger Woods PGA Tour 14 is a solid, yet unsurprising or unremarkable entry into EA's annual golf flagship. It's definitely the best entry point for those new to the series but definitely not worth the upgrade for those with the last title. Wait until the price drops.
[jwplayer config="STG Player" mediaid="3421″]