There has been tremendous hype and expectation for Naughty Dogs brand new IP since it was announced in 2011. The developer has a pedigree of quality titles that has earned it a place among one of the best developers ever.
I am an enormous fan of the Uncharted series, and among the handful that actually considered Uncharted 3 as the best in the series.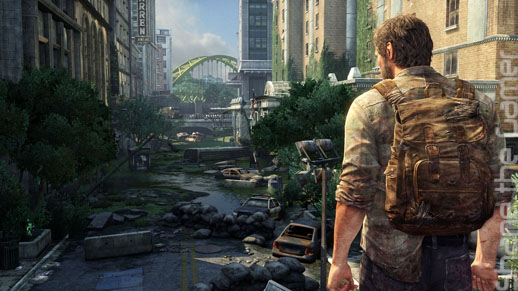 The story is a simple, but a powerful one. The world and humankind as we know it has been decimated by a mutated infection based on the all-to-real Cordyceps fungi, leaving the handful of survivors struggling to make ends meet. The military has control of the state and set up compounds and in a ruthless attempt to control the infection is largely unconcerned of collateral damage. As a seasoned smuggler in a post apocalyptic world, grizzled protagonist Joel is tasked to escort 14 Year old Ellie and deliver her to into the custody of a rebel militia known as The Fireflies. But of course, things aren't as straightforward as that and story that ensues profiles the burgeoning relationship between Joel and Ellie under extreme adversity.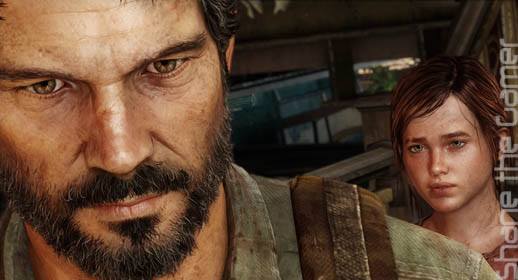 The 15 minute prologue to The Last of Us is a fantastic setup to the events which follow. Few other games manage to retain a sense of cinematic storytelling without relying exclusively on cutscenes. Even before the title credits roll, you'll have the shot of adrenaline that will motivate you throughout the course of this brutal, third person survival game.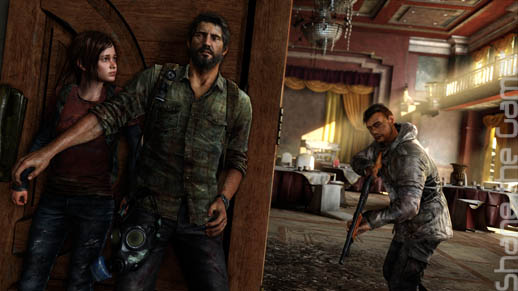 And boyo does it work. It's clear from the onset how meticulous Naughty Dog is with detail, ensuring that there are no stones left unturned with character development and believability in the world. For example, if you happen to occupy the same cover space as Ellie, instead of awkward clipping issues removing you from the immersion, Joel shields Ellie under his arm in protection. Like Uncharted before it, it's subtle contextual animations like this which helps build an incredibly believable world. It's moments like this that defines 'presentation' as a higher tier than graphics alone – of which for an aging console, is no small feat.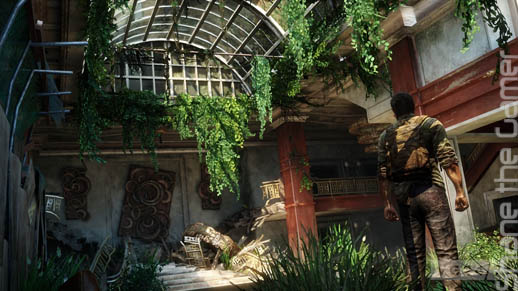 The Last of Us makes a point of addressing the desperate, survivor aspect by providing the player with limited resources. An element of exploration will have you collecting materials found in the environment you can craft into inventory items. Makeshift weapons such as shivs, explosives and tailored melee weapons help give you the vital edge in combat.
Some passive items like medkits require the same resources as  Molotov cocktails and so a certain amount of strategy is required in crafting before heading into the next grueling skirmish. Crafting also occurs in real time without the game pausing which can elevate the tension during desperate encounters.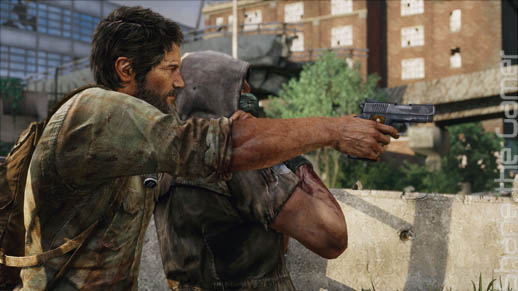 Standard firearms can also found throughout the course of the game are always kept in short ammo supply, so wasting bullets really does matter. The occasional workbench will allow you to upgrade weapons using collected parts providing trivial, but helpful improvements such as minimizing sway, or increasing range.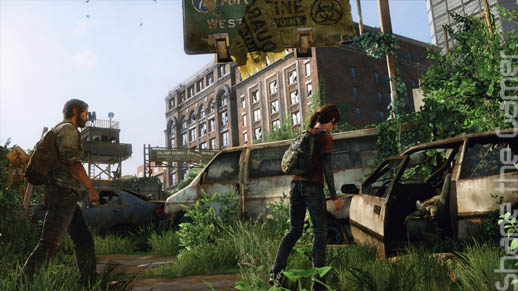 You will face a variety of foes throughout – with their own sets of defined AI idiosyncrasies. The infected come in a few types depending on how advanced their infection is. Runners are your typical fast moving, frantic zombie type and will charge you down if spotted. Clickers are one of the most advanced infected enemies, blind and relying on echolocation to hunt down prey. If spotted and caught by a clicker, it's instant kill so prepare for some slightly frustrating repeats.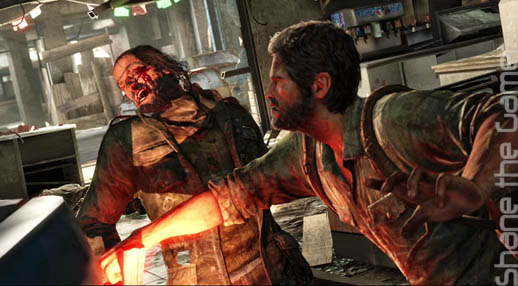 Then there are the human encounters, which sport a more tactical combat challenge. They flank, warn their buddies, and can even hear the click of your empty chamber so know when you're out of ammo and will become a bit more aggressive. It's very impressive how dynamic this makes combat feel and feeds back into the overarching tension the game insists on applying.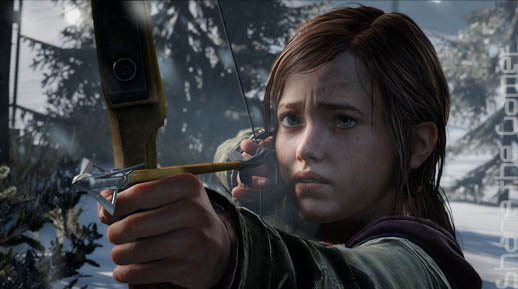 Ellie is quite capable at keeping herself out of gunfire, and the developers have chosen not to go down the frustrating route of having you constantly protect her in battle. The trade-off here is that sometimes the immersion is broken by NPC enemies ignoring her entirely – even on the occasion when she's standing immediately in their way.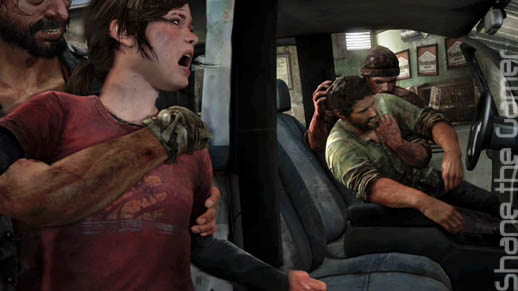 Graphically the game is mostly remarkable considering we're on the cusp of a new console generation. Naughty Dog has certainly retained the same high production values seen in Uncharted and in some cases surpassed them. Texture work and lighting effects are often fantastic and well suited to the ominous atmosphere.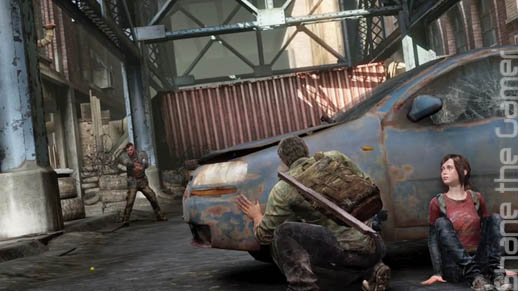 In a game such as this, audio is paramount to supporting such an atmosphere and again Naughty Dog hits one out of the park. The foreboding groans and clicks of the infected, rain and water cascading onto various surfaces, the creaks of dilapidated structures as you move through them. In much of the game, there is little music to accompany the ambiance except during the crescendo of tense or emotional moments. When there is music, it's all the more resonant and affecting.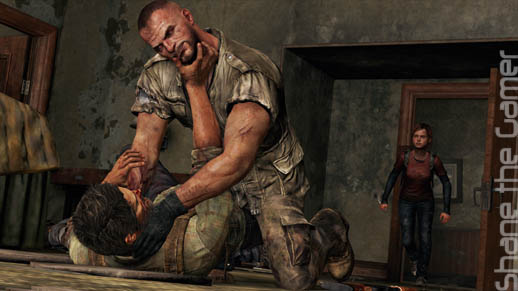 The Last of Us has multiplayer mode called 'Factions' bundled into it, which is good but unremarkable unto itself. It contains a couple of modes that provide a unique spin on the typical third person Team Deathmatch experience. 'Supply Raid' provides infinite respawns and 'Survivor' provides none, both modes has the Hunters and Fireflies factions squaring off against each other.
Each game consists of 12 rounds, each representing a week of survival and provides you with a series of objectives to achieve and / or prevent the other team from achieving. Your successes and failures throughout also determine the survival rate of a virtual clan you are responsible for through your actions in matches. Although largely cosmetic, the clan element does help provide some contextual framework for multiplayer.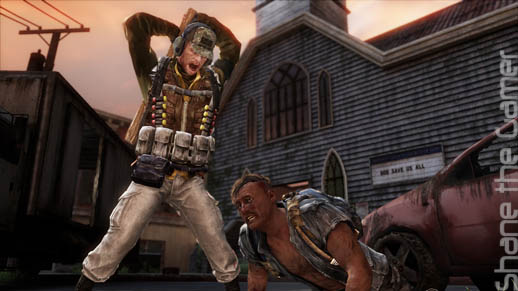 But multiplayer is not the reason you bought this game and the campaign alone is well worth the price of admission. The fantastic storytelling and atmosphere all wrapped in a beautiful visual and audio package is just another testament to Naughty Dog's remarkable prowess as a developer.
If you own a ps3, you need to own this game 'nuff said.
[jwplayer config="STG Player" mediaid="4087″]