For a few months Shane the Gamer had been selected to BETA test the new look and functions of the new Xbox Live Dashboard that has just rolled out Worldwide.
During this time we were sworn to secrecy as newer and more intuitive additions were added.
The official release of the update is now being staggered to all Xbox LIVE subscribers.
In this update, you will see the following features.
Refreshed Xbox 360 Dashboard. An updated UI with a few things, including an new layout with more tiles, a combined TV & Movies channel and, for the US only at this point, a Sports destination.
Internet Explorer for Xbox. With Internet Explorer on Xbox, you can easily find and view internet content on the biggest screen in the house, including HTML5 videos.
Recommendations and Ratings. Recommendations will allow you to discover new favorites, generated based on a number of variables including the content you previously viewed, what your friends are consuming and what is most relevant and popular with our Xbox community. You can now rate content yourself and also see Rotten Tomatoes ratings.
Pinning. Pinning lets you personalize the dashboard by saving your favorite movies, TV shows, games, music, videos and websites right to the home screen. It's as easy as opening an app or a favorite movie and clicking "pin."
Xbox Video. Formerly called Zune Video Marketplace, Xbox Video offers hundreds of thousands of TV shows and movies for buying or renting in instant HD streaming (…if only New Zealand's Broadband speeds could keep up).
Recent. Previously called Quick Play, the Recent view gives you a list of movies, games, apps or other types of content that you most recently accessed on the console.
Enhanced Search. The last Xbox LIVE update brought Bing voice search to Xbox so you could use voice to search for movies, TV shows, actors, directors and artists. This year there has been genre search added to the list, so now you can search for action, comedy, romance, drama or sci-fi. Bing voice search now includes results for video across the Web, including YouTube.

International Expansion of Voice Search. Kinect voice search has had an extra 9 new countries – Canada, France, Germany, Japan, Mexico, Italy, Spain, Austria, and Ireland.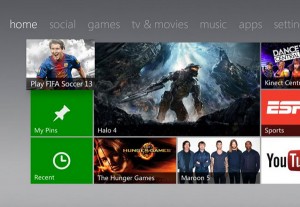 What about Xbox SmartGlass? That's still on it's way, but not until Windows 8 launches on October 26th. When the Xbox SmartGlass app launches on tablets, PCs and smartphones, it will include key foundational experiences for interacting with your Xbox 360, such as dashboard and app navigation and Internet Explorer control, like text input, scrolling and pinch and zoom.
Shane the Gamer received news on the Xbox Music service. Only having just launched within the past day or so it already has free streaming capabilities and as of the 26th of October will be available on all Windows 8 PCs, tablets and Windows Phone 8 as devices arrive in the market.
Personally we found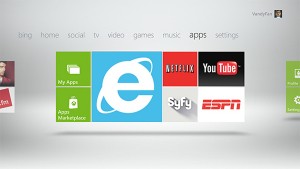 throughout the BETA trial that the Xbox 360 was more customizable and made the console more personal to the user. It is more intuitive and the advanced Tiling allows for an easier controller free navigation.
Most of us only really care about the games we are able to play on our devices, but without a hub to guide and inform us, being adaptable to our playing abilities and preferences, then there's little point to gameplay as a whole.
Xbox and of course Microsoft are well on their way to making the 360 a one stop wireless, controller-less media device that's a must any home.