Following on from his LP release Uprising last year, Teminite's name has been rising to the top amongst his fellow peers. Set for an even bigger 2019, Teminite has teamed up with another bass talent Whales for their colossal new single Mayhem.
A collaboration that evolved from an internet friendship, Mayhem sees the pair's friendship grow past the virtual world peaking in its well advanced and cutting-edge artistry. Combining climatic riffs and distorted vocals catapulting into a heavy breakdown makes for the ultimate power production between the pair.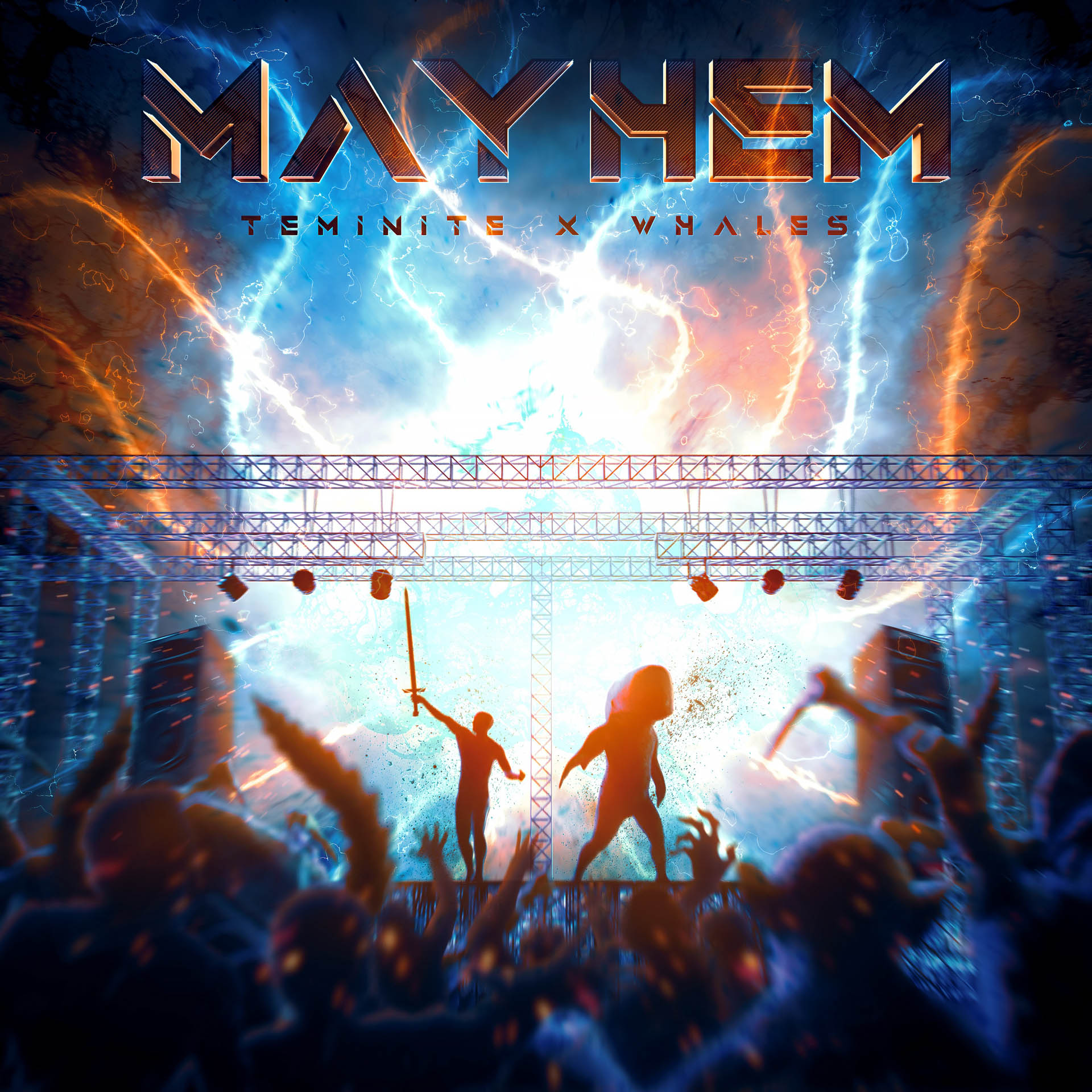 Meeting in Geneva, Whales describes his first encounter with Teminite that led to the throttling collab: "It was the best feeling to make the URL friendship into IRL… This man's on fire when it comes to music and skill!" A track always destined to happen, Teminite praises Whales as "constantly evolving, pushing new boundaries with sound design, whilst having a strong melodic ear. I've always loved his tunes"
Clearly making himself known on the global bass scene as the collaborations begin to fly in, UK born Teminite aka Samuel Norris has been making waves with his wealth of highly produced, intricate originals, including his Uprising LP that released last year garnering phenomenal support with an impressive 1.5 million plays and counting. With a plethora of impressive accolades over his career so far, including collaboration with Panda Eyes on Highscore turning the heads of the YouTube and SoundCloud community resulting in 50 million streams, Teminite is a definite one to watch with critical acclaim that will continue to turn heads in the months to come.
Teminite X Whales – Mayhem is out now!
The following two tabs change content below.

First playing Pacman and Astro Wars Shane then moved to Nintendo's Game & Watches and the mighty SEGA Master System II. He has owned every major gaming console in the past 30 years of gaming and been in the Video Gaming industry for over a decade. He is also a diehard fan of all things horror and any Jim Carey movie aswell as anything gadgety and with blinky lights. He tries to convince others that he has Super Powers. He doesn't.