Ever need to use your iPad but keep your hands free at the same time?
It happens more often than you'd realise. From the kitchen to the bedroom, home workspace to the garage  and for content creators – TwelveSouth have the solution.
Their Hover Bar Duo is designed for Apple's iPad, all sizes, and able to hold up to 12.9 inch (you can also use for iPhone – or pretty much any smartphone or tablet) and they give you two options of handsfree from the box.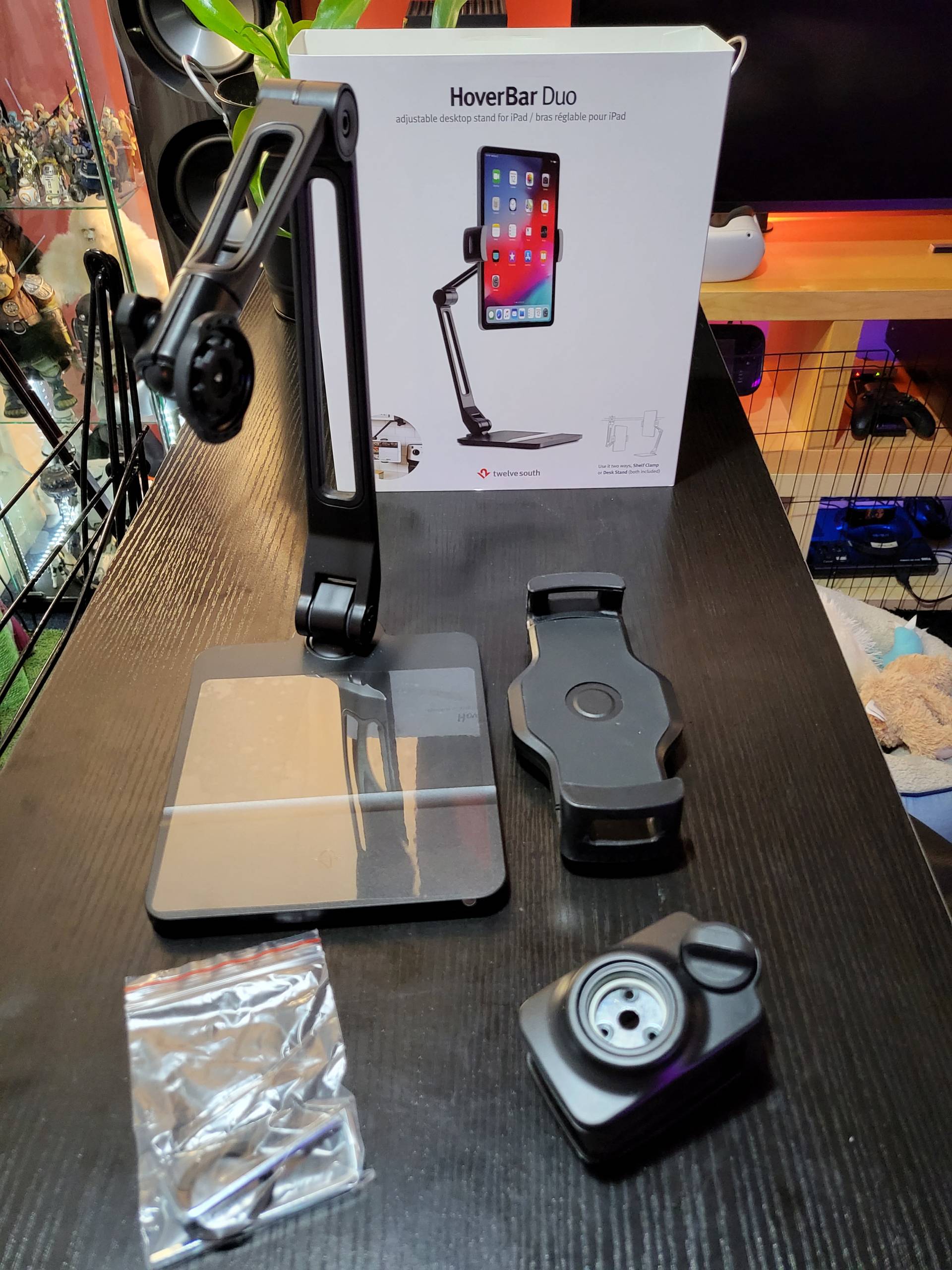 Make use of the supplied desk clamp to mount above or below the 15 inch bendable arm – just make sure you've secured the clamp well tight.
If this isn't going to work for you TwelveSouth supply the weighted desk or table top stand.
Personally for me the desk or table top stand worked better – it makes the iPad with stand more portable from room to room.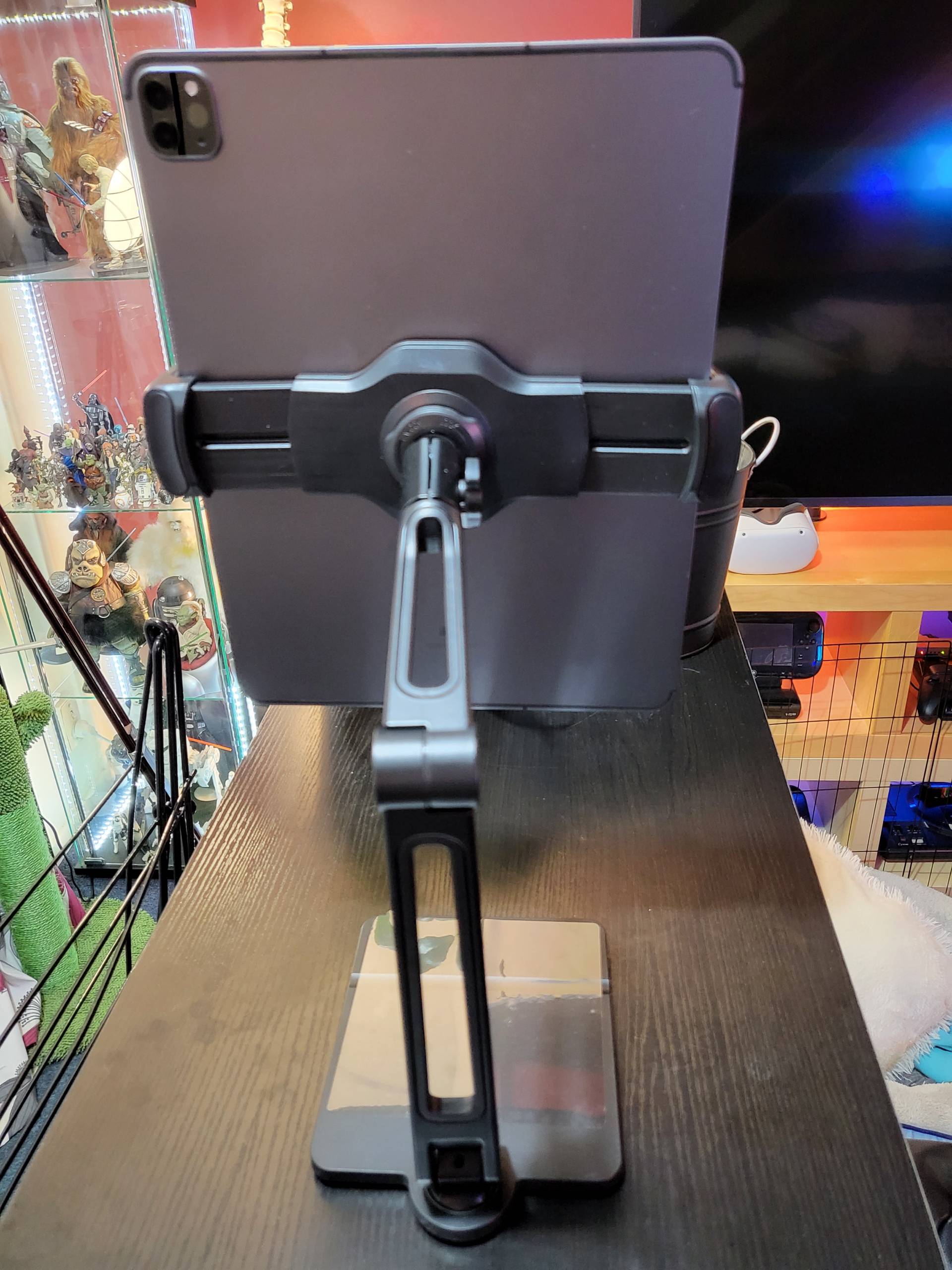 The stand and holder all twist and turn so whichever mount you opt for you can have the iPad secured at eye level for work, play and media streaming.
The Hover Bar Duo is made from super strong metal – including the joints – however the secure cogs are plastic, so as mentioned it's super important so make sure these areas tight as can be. Especially if you have a larger iPad.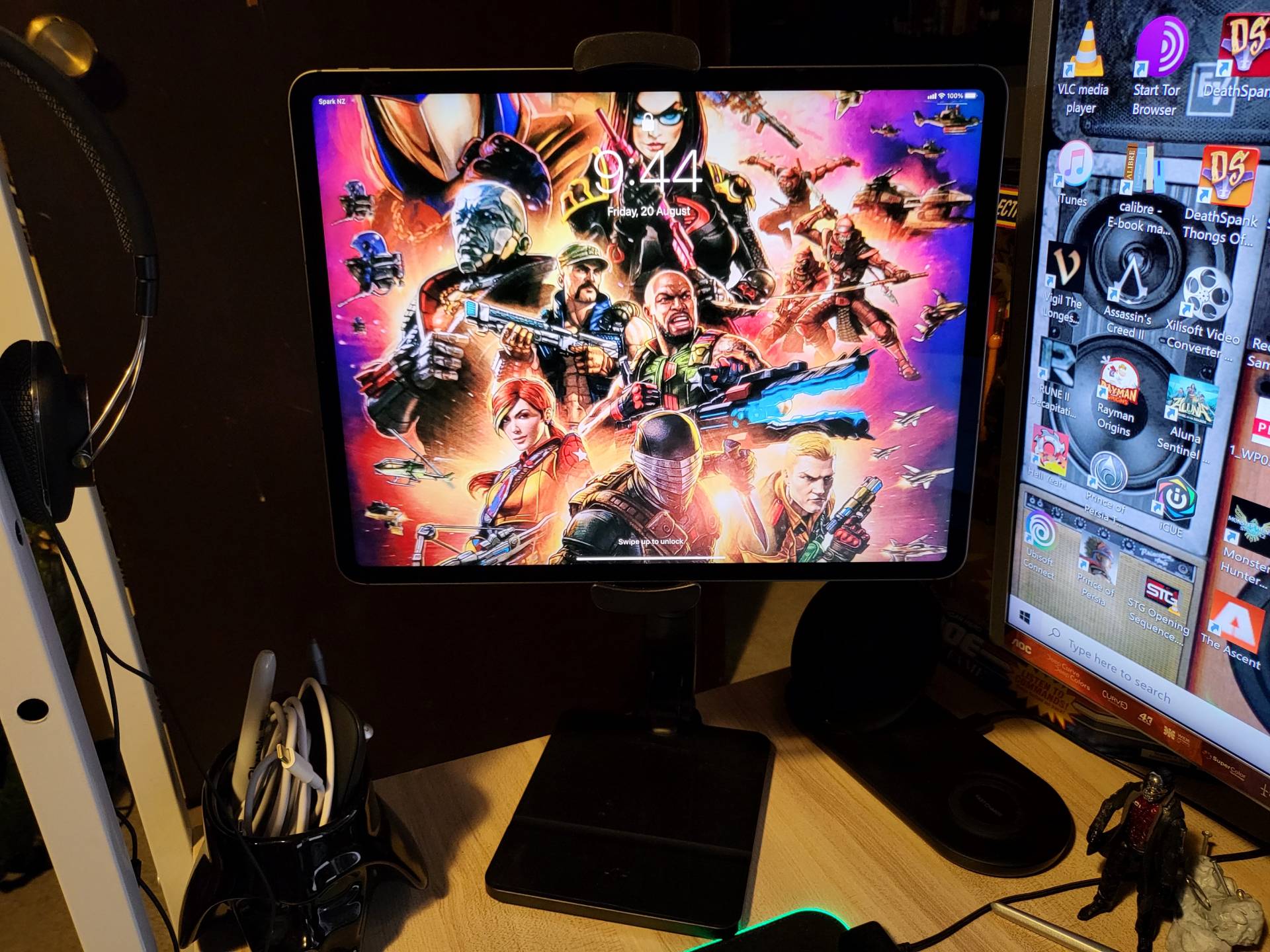 At times I use my iPad as a secondary (sometimes third) screen via cable to my MacBook- the Hover Bar Duo was an excellent accessory in this respect and something I apparently needed without realising it.
Was also fantastic when playing games with a bluetooth controller.
Priced exceptionally well and endorsed (and also sold) by Apple the Hover Bar Duo is another set of hands for when yours are preoccupied.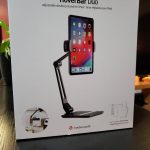 Hover Bar Duo iPad Stand Review