Are you the outdoorsie type who likes hiking out in the middle of nowhere, or perhaps braving inner city traffic on your bicycle?
Exercising in the big open world doesn't come without it's hazards and if you like to get down with your fav playlist while sweating and navigating the mean streets or open countryside then Shokz has the earbuds for you.
I say earbuds very loosely – as they are not those, not really.
Their Openrun Pro wrap around the back of your head and instead of plugging into your ears either side sits on your upper cheekbone and delivers audio through your jawbone. This is bone conducting audio.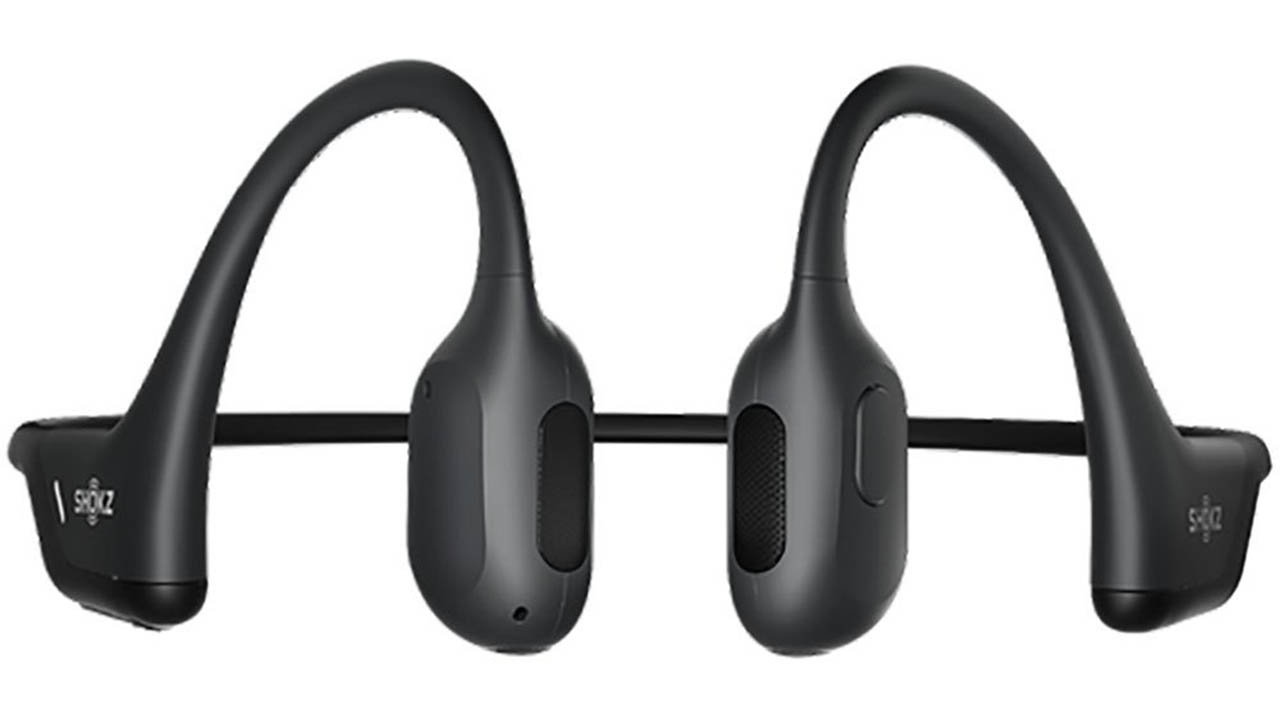 Something I'd heard of but never experienced until now.
This leaves your ears wide open to hear all of your surroundings all the while you have a soundtrack of your greatest and favourites as the audio essentially vibrates the sound in to your bone to your ear canal sensors. It's trippy. It's cool. And it works really really well.
The Openrun Pro has controls for audio playback on the tips.
Now true you're not going to get the tubthumping bass that inner ear deliver but you are still going to get, surprisingly, high quality sounds.
Volume wise the Openrun Pro's can crank out but what and how much you hear is always going to depend on your immediate environment.
The set I received from PB Tech I wore in the main city center first off.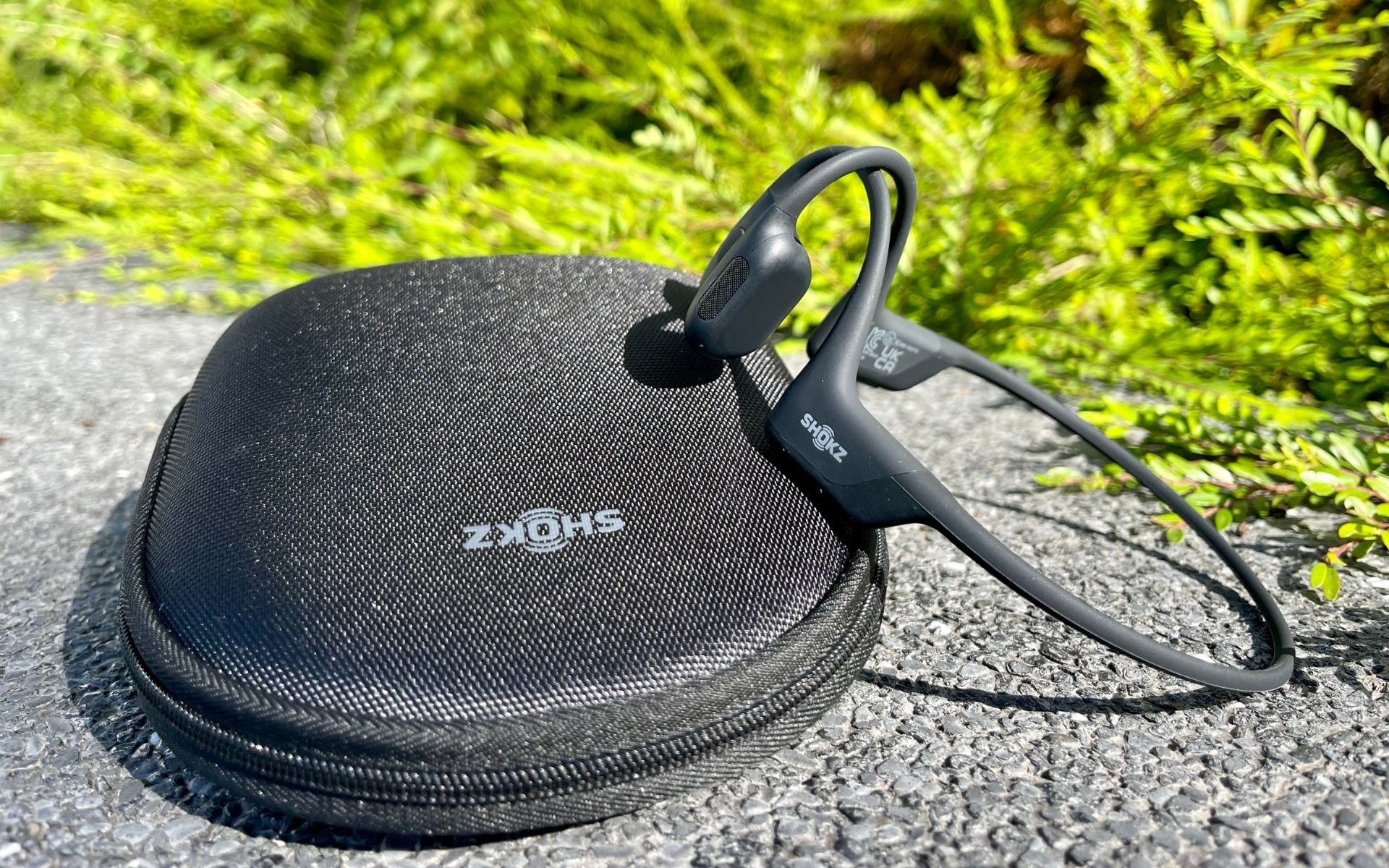 I had to go full volume to be able to get a decent volume. Secondly in a nature reserve out of the city I only needed to go half volume for it to be enough.
Bear in mind that these are not going in to your ears like inner ear buds do, so you always hear outside noise.
They connect up to your smartphone via Bluetooth and come with a protective carry case and magnetic charger.
You can take calls with the Openrun Pro. They have noise cancelling mics.
Taking a call in a noise cluttered environment was surprisingly clear, there was not a moment where I wasn't able to hear the caller clearly even if my surroundings were choca with noise pollution. And likewise the caller had no trouble hearing me either.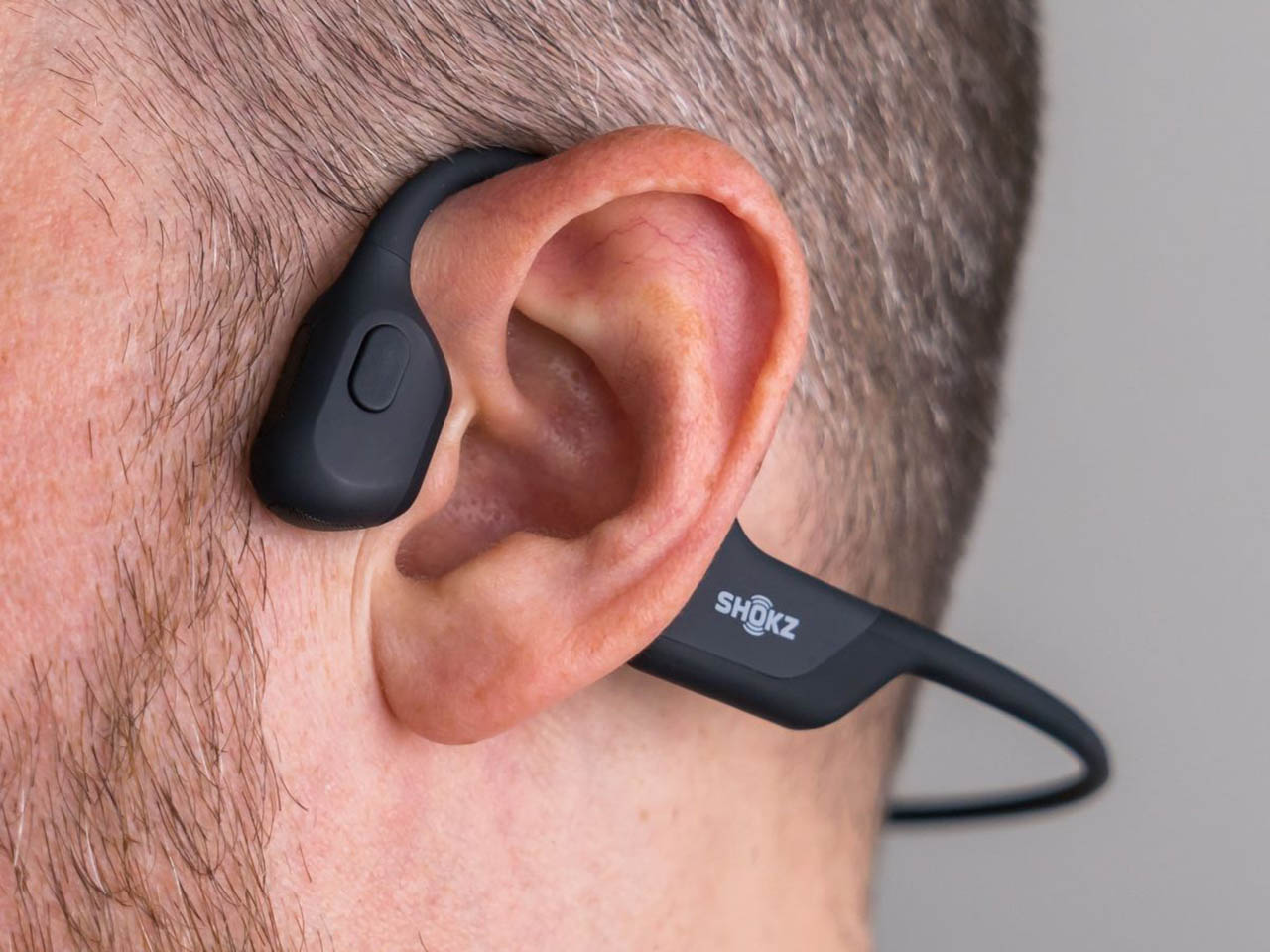 Built with a bendy frame and only weighing around 29 grams the Openrun Pro are super light and comfy.
The way that they place around your head also does not interfere with a cycle helmet or any form of head wear. and as they wrap around and go over your ears, they are super secure. Jogging or jumping about the Openrun Pro will always stay in place.
They are dust and water resistant – but not waterproof. So they will generally survive a bit of rain, but not a swim.
A 10 hour battery life from a single full charge will see you right for a week of generally one to two hour workouts or outdoors stuff. A five minute quick charge does give you about an hour of use.

The Openrun Pro are niche. They are different and built for safety without, really, compromising too much on audio quality.
Sure you're not going to feel the rumble of bass but you will get clarity of the highs and mids.
And also true that they may not be for everyone – they are designed for a specific demographic, those that are in to fitness or an outdoor lifestyle.
This said, using them around the house indoors wasn't amiss as I was still able to hear the goings on at home and wasn't 'tuned out'.
Amazing technology, bone conducting audio gives you the best of both worlds. Safety and entertainment on the go.
These can be found at PB Tech in within their audio range or check below for a direct link to get yourself a set of these bad boys.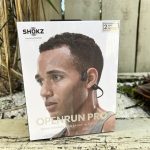 Shokz Open Run Pro Wireless Review