Drama's, horrors, action, SciFi, when it comes to screentime biggest is always best.
Samsung's 2020 range of QLED smart TV's is out and STG received a 65″ to play around with.
Not too big, not too small, just right the first thing I noticed about the unit that was sent over is the lack of screen bezel. There isn't one. All screen and vibrantly detailed at that.
The QLED teles still make use of the external chunky connector box – which is not such a bad thing. Two cables run from the TV, one for your A/C power and an almost invisible one-connect cord that goes to the hub.
The hub offers up a generous x4 HDMI sockets, LAN, DAT, Cable and the old school aerial sockets for traditional TV.
On the side of the hub is x3 USB 2.0 ports.

Using WiFi you'll be streaming the likes of Netflix, Disney+, Shudder and more in glorious 4K… or 8K.
The QLED 8K Q950TS Smart TV will do it's best to upscale media using A.I. to 8K, or at least the very best experience it can.
As YouTube videos can be a real mixed back of resolution output the Samsung QLED 8K Q950TS TV will scale accordingly and remove the pixels or fuzz from videos.
As for native 8K… well let's face it the entertainment industry is not quite there yet. There's not a lot out there. Some YouTube videos have been recorded in 8K but what I found was the Samsung QLED 8K Q950TS would stream it in 4K, then upscale it again to 8K.
While it did it real well, almost unnoticeable infact, it still wasn't technically the native 8K.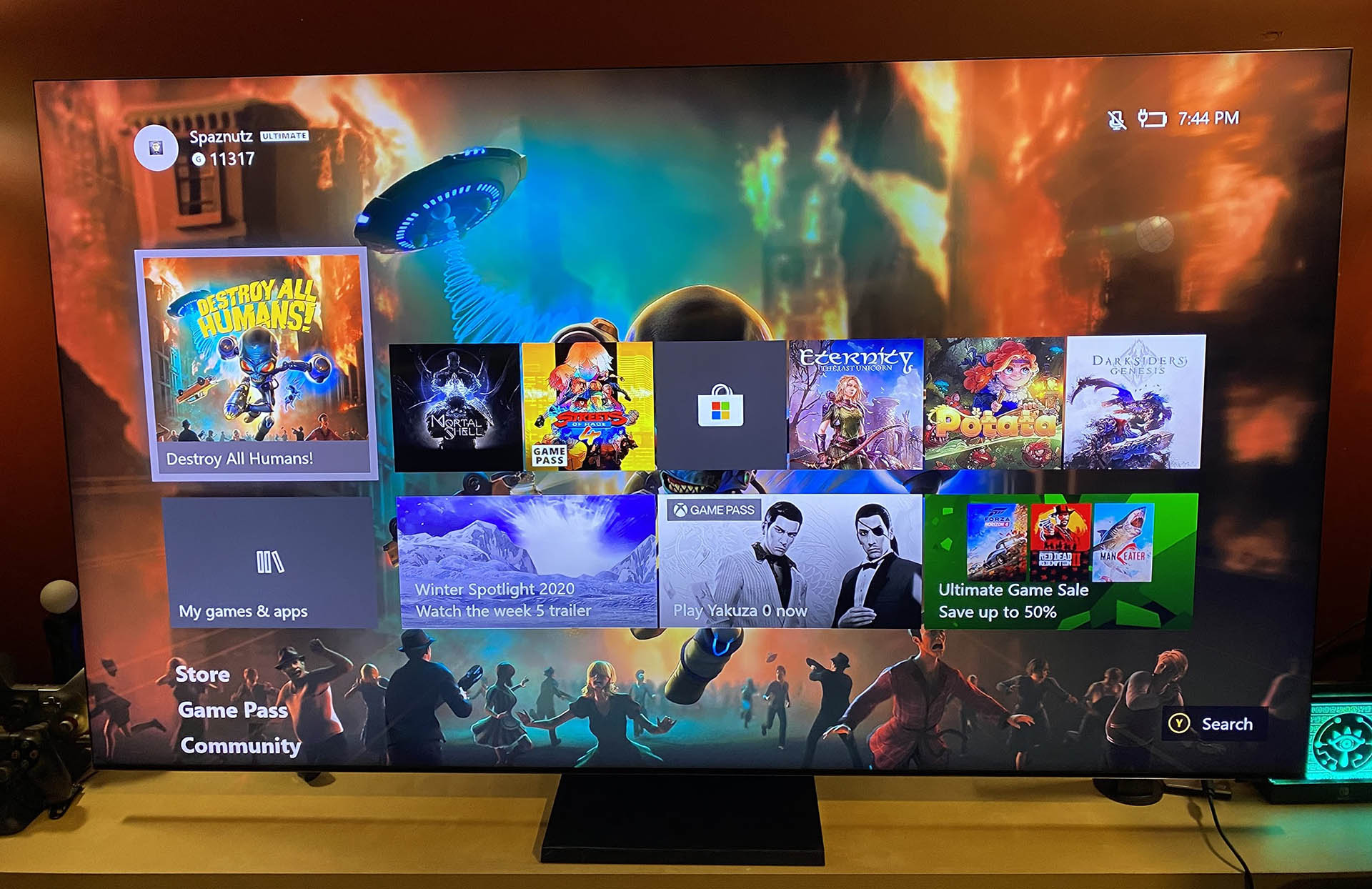 Nonetheless the 8K range of smart TV's are a future-proofing investment as both gaming and film industries play catch up, and if you have this year's (2020) S Series or Note20 smartphones then these can record in native 8K. Via NFC – touching your Samsung flagship device to the side of the QLED 8K Q950TS you'll auto sync and be able to watch your recorded video's from your phone on the big screen. Easy as.
Gaming on the Samsung QLED 8K Q950TS Smart TV was pure splendour.
Yes games on both the Xbox One and PlayStation 4 Pro played in 4K – however this new model upscaled. So, when I compared to a native 4K smart TV the QLED 8K Q950TS came out on top for granular detail, submerssive environments and zero graphic lag or stutters.
The Samsung QLED 8K 65″ Q950TS Smart TV not only has the Apps that you most likely would use off the bat it can also integrate in to your smart home setup.

The included bluetooth remote has miniscule options on it and for good reason – mostly the functions can be performed via voice or if you have a new-ish Samsung Galaxy smartphone you can wield your viewing via that using Samsung's Smart Things.
This new range of smart TVs is also Alexa compatible. I thought I was clever using Alexa to control the TV… it actually ended up being more of a nuisance.
If my WiFi didn't connect quick enough to the smart TV when first turning on Alexa began making endless alert noises – through the TV. When watching a TV series or film (even gameplaying) if something was said onscreen that remotely sounded like 'Alexa' the media I was playing would go silent as Alexa woke up and waited the 7 or so seconds for the next command.
So maybe – don't integrate Alexa on one of these.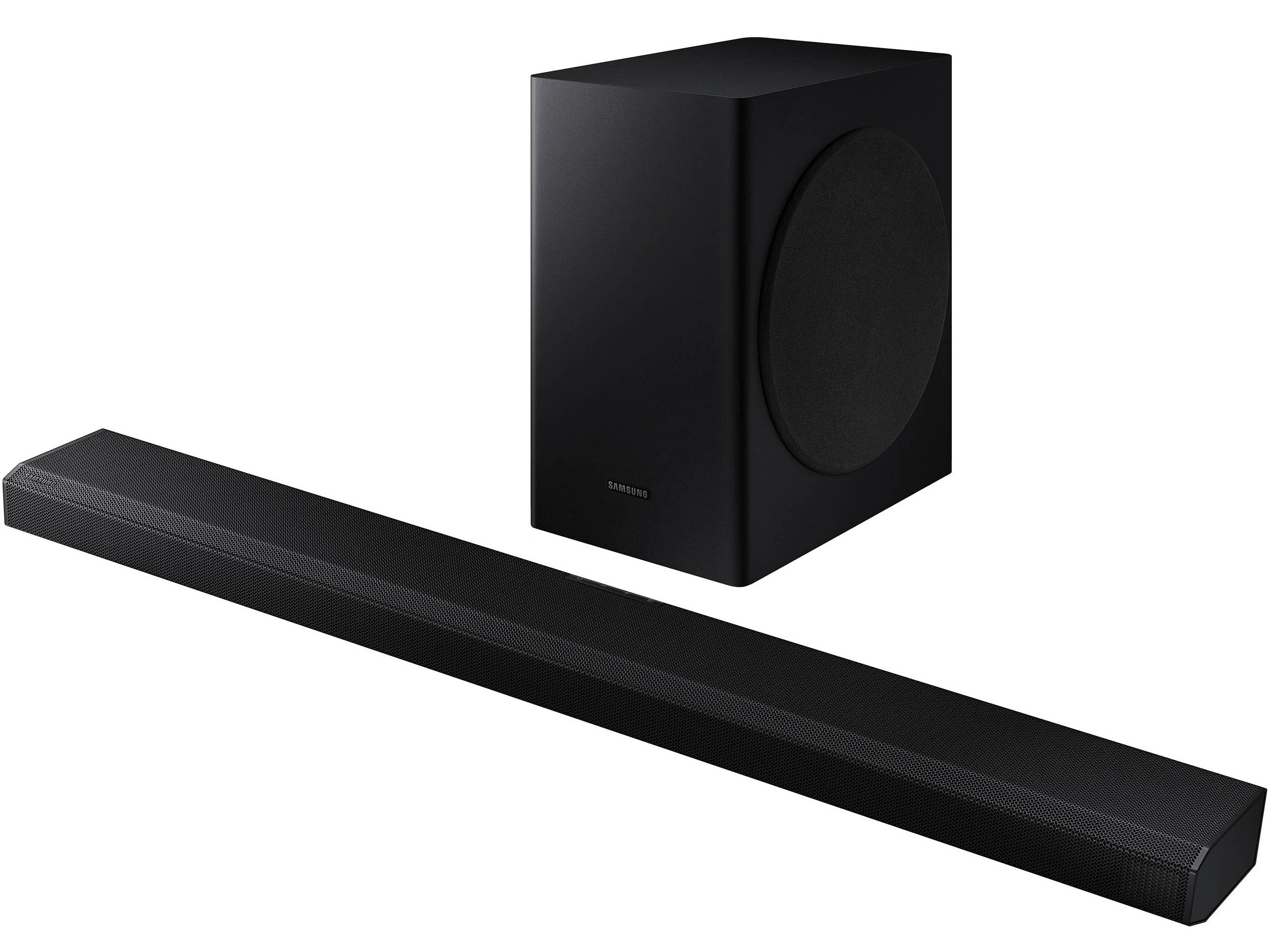 While Samsung have also released a killer 2.1 Soundbar to compliment their TV range (and while being a 2.1 it nearly gives my 7.2 home cinema a run for it's money), you can enjoy what is the best in-built audio coming from the smart TV that I have experienced so far as it projects out via the full framed grill.
A new feature that Samsung have added in to their QLED range is object tracking audio. It's like that real cinema experience (or my 7.2 home cinema setup) where the A.I. processor of the TV will accurately reflect the goings on on-screen as the subject sound goes left to right, up or down, roars in and fades.
The 2.1 Soundbar plugs directly in to the connector hub via HDMI and the Samsung QLED 8K will auto detect it and turn it on, change the audio source immediately as you begin your gaming or streaming marathon.
Connecting things.. pretty much anything that you plug in to the hub the TV will try and take control of it.
I have an amp which on it's own is an HDMI selector, taking a few HDMI inputs. The Samsung QLED 8K Q950TS TV detected it immediately (similar to last years model) and would auto turn it on, flick to whichever HDMI the TV thought I was about to use on the amp. Both cool and unhelpful at the same time.
It very rarely got it right.
The Samsung QLED 8K Q950TS also auto picked up the PlayStation Pro and Xbox One. Turning either of those on powered up the TV and the Samsung 2.1 Soundbar (and my external amp).
This years range sees a 55 inch through to 85 inch and all of course 8K native.
They are an investment for sure and not the cheapest tele in the store, however if you're wanting the best of the best to game, stream and be ready for the purported 8K revolution then the Samsung QLED 8K range maybe what you'll need.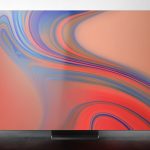 Samsung QLED 65″ 8K Smart TV Review (2020)