There is a famous quote, said by Charles H. Duell, a U.S. Patent Office Commissioner that "everything that can be invented, has been invented". This was said in 1899.
How wrong was he… and how wrong have industry insiders who for the past several months have been chattering a similar instance where it was thought that innovation in smart devices was at its peak and there was no more scope to innovate further.
To prove that innovation is still alive and the annual leap forward in more bells and whistles for the next big thing is still an event we can relish every year.
Samsung are the first in 2019 to release their first flagship device, the Galaxy S10.
Can you believe it has been a full decade since the very first Samsung Galaxy S??!!
Coming in three varieties (actually, four if you include the upcoming Galaxy S10 5G model), Galaxy S10e, Galaxy S10 and Galaxy S10+ and while aesthetics, build and spec differences we experienced last year with the S9, the Galaxy S Series 10 year anniversary ensures innovation is at the top of Samsung's checklist.
With a short loan entry level Galaxy S10 device in hand two weeks prior to launch, I was not only the cool kid in the STG office, but also had the distinct privilege of finding out what the S10's capabilities were.
Samsung has been the second phone maker to overcome the notch / dew drop complexity making the Galaxy S10 an almost fully-fledged full screen smartphone.
The FHD 6.1 inch Cinematic Infinity OLED screen features the curved edges that Samsung pioneered back on the S6 edge (yep that was four years ago!) with diamond laser cut placements for the front facing camera lenses (or single lens with the Galaxy S10e).
Sure this does kinda mean that the notch or dew drop is swapped out with a right side top lens placement, or just moved from the top to the side, but it's not too noticeable at general screen views, but totally is when gaming or watching Netflix.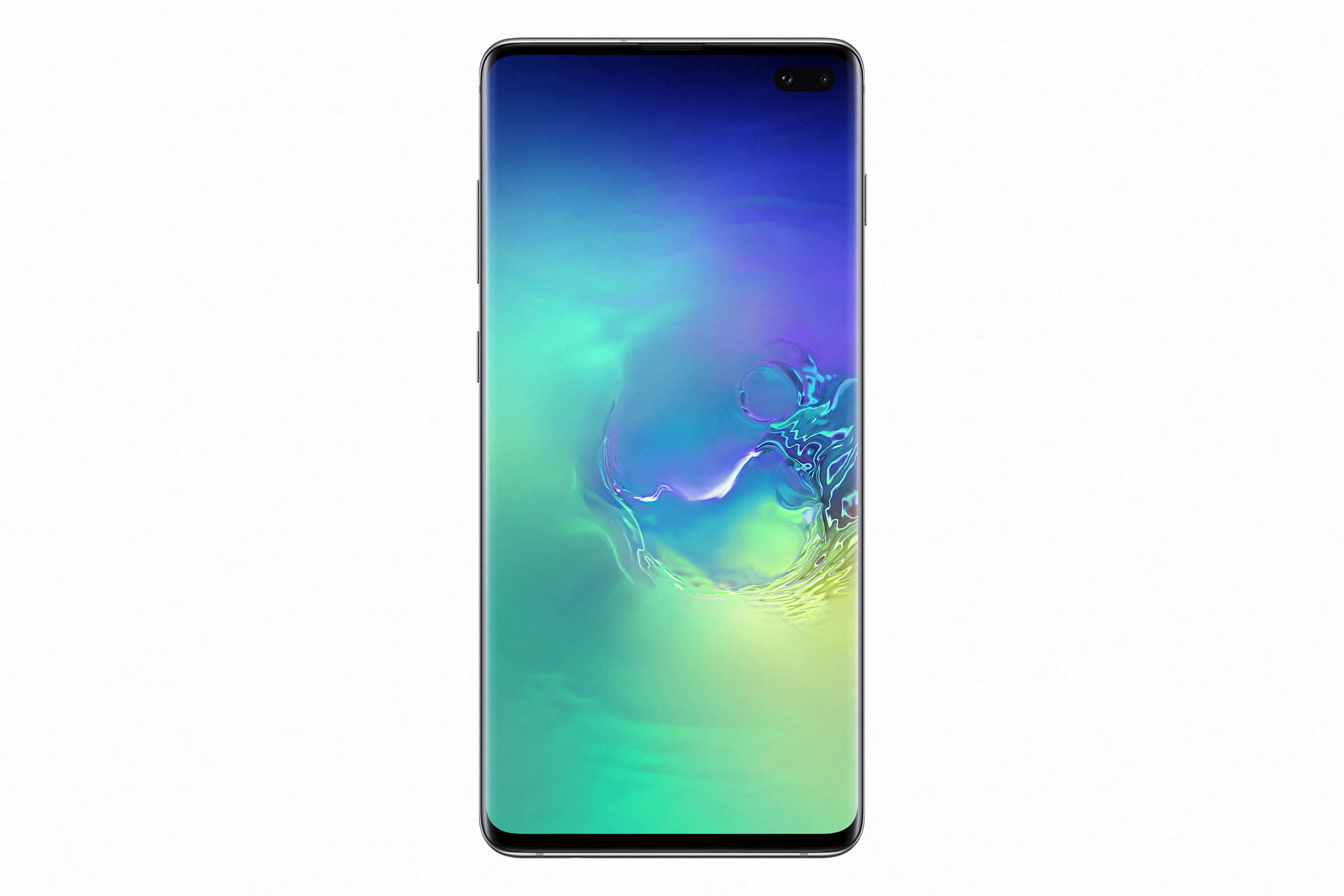 The front facing camera clocks in at 10 MP and whilst the usual bevy of filters and AR's feature, one magical achievement stands out which will allow you to take a dual or perhaps even a small group selfie by using both a wider angle frame.
The blur feature – which we first experienced way back in the release of the Note 8 is more customizable than ever before. And, for Instrgrammers – you can snap and instantly upload to Insta without needing to open the Instagram App. Yep, there's a Insta feature within the camera modes.
The front facing 'selfie' camera is indeed a huge leap up from the S9. There is also 3D Facial scanning which is used for both the AR, Avatar feature and for security if you use Face Unlock.
Face Unlock has been used by various smart devices for a couple of years now, with varying results. On the Note9 I ended up turning the feature off and went back to PIN and Finger Print as an unlock method, due to the fail rate.
I am pleased to say that the S10's unlocking capabilities at the sight of your smiley dial has majorly improved. There was not one instance in the short time I have had the Galaxy S10 that there was an unlocking fail.
Still I know that not everyone likes to use this feature, so your usual security methods are still there. Finger print scanner has however moved and improved.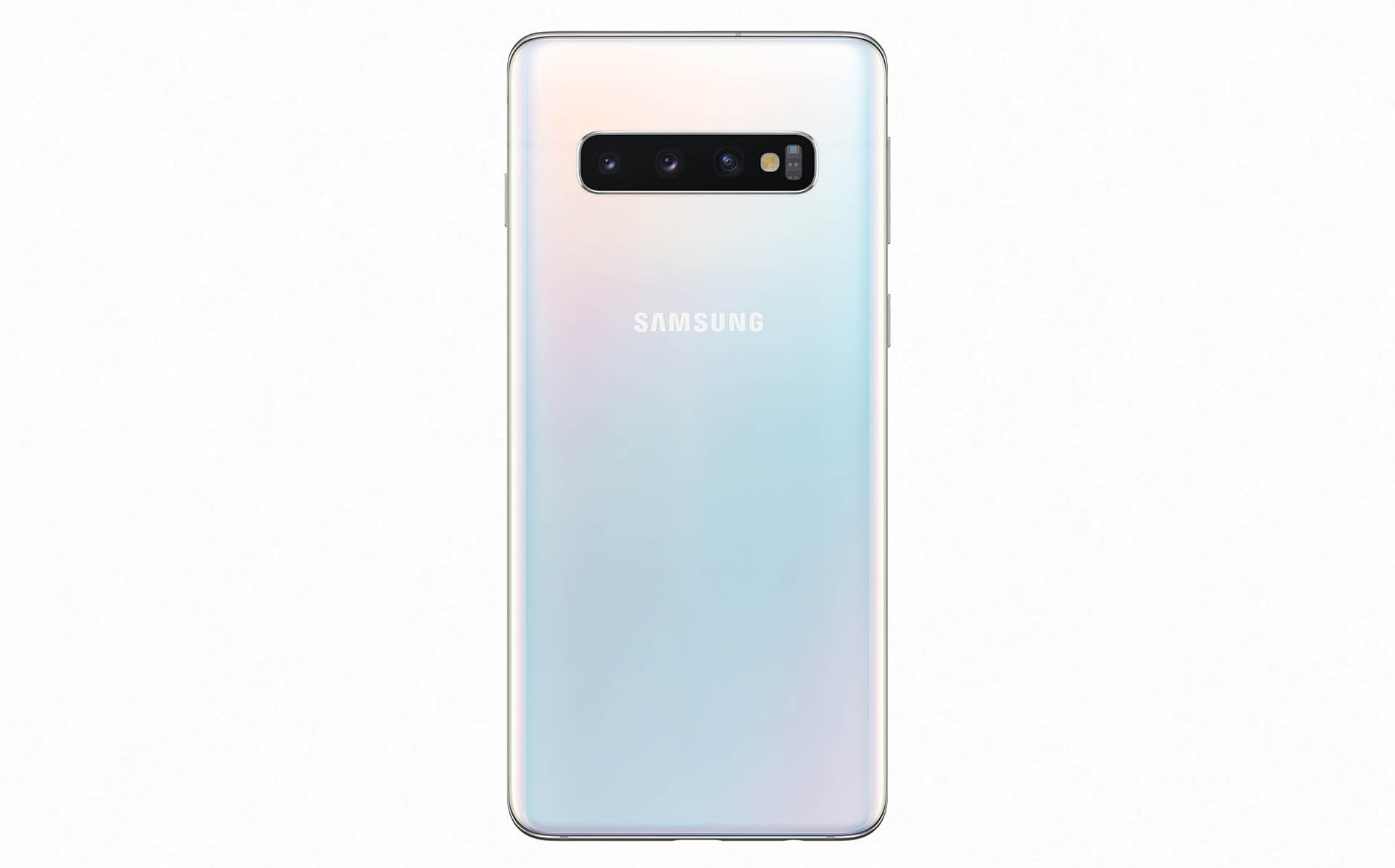 Bixby has also had a much needed do-over. 2018's flagship smartphones will have recently had an update, where Bixby now sounds more human and is infact alot more intelligent and intuitive. Both the front and rear camera' use Bixby as an AI for your snaps. And yes – there's still a Bixby button placed to the left under the volume keys.
In what we can see as becoming the norm, Samsung have followed suit from other smartphone manufacturers and placed the finger scanner under the screen. The Galaxy S10 uses sonic sound waves to map your finger print and will instantly recognise it (providing you have placed your finger on the desired spot, lower end of the screen). The downside to how Samsung have done this is that the finger print sensor is in a fixed spot and doesn't float anywhere on the screen.
Also to unlock your S10 you need to press quite firmly on the glass. When using it and considering that it is a loan device, I was worried about damaging the screen. There's also the potential for the phone to 'ping' out of your grip if you try to unlock with finger print using one hand. This nearly happened to me a couple of times.
Moving to the rear of the S10, the ceramic casing is smooth to the touch, no gloss to pick up your finger marks and encased at the top in landscape is three lenses, one of which is the wide angle telephoto lens.
The rear camera clocks in at 12 MP (w. Ultra Wide) + 12 MP Telephoto, a total of 24 MP. I like this huge leap forward Samsung. With the combination of the telephoto and wide angle lens your wide landscape shots are no longer a slim narrow banner, they are as wide as they are long in super detail.
Again this is a vast improvement on the S9's dual lens setup.
With the Galaxy S10, the goodies don't just stop hovering around the cameras.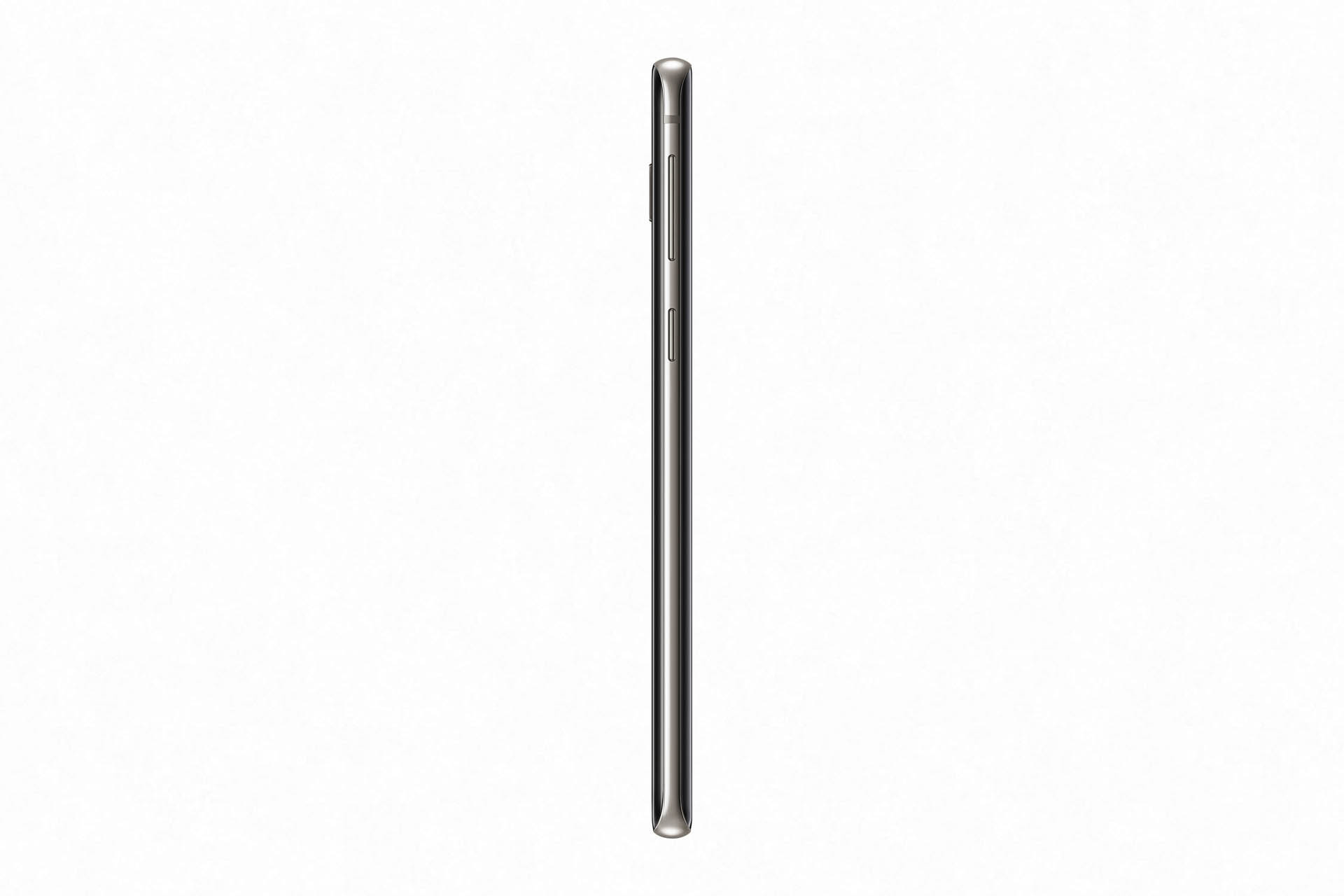 The model I was supplied with to review was at low end of the S10 spectrum. Built in we have 8GB RAM (which last year was the max RAM in a flagship device) and 128GB ROM (storage).
For a quick run with the S10, 128GB internal storage was enough for me and will be for most users – this said Samsung have thankfully retained the standard microSD slot within the single SIM tray.
This will read a microSD card up to 512GB (potentially higher when available).
The higher end Galaxy S10+ with 1TB storage and a whopping 12GB RAM would essentially have 1.5TB of digital storage if you add the 512GB microSD in to it. A digital hoarder's dream!
The 8nm 64-bit Octa-core processor coming in at 2.7 GHz + 2.3 GHz + 1.9 GHz ensures that the S10 is currently the most powerful chipset in any smart device and is tailored for both performance and energy efficiency.
Once the Galaxy S10 was set up I began putting the device through its paces.
Having 8GB RAM seemed to be enough to get games like ARK: Survival and PUBG to run fine and as expected.
Fortnite on the other hand, while playable, did stutter. This was surprising. Initially I thought that perhaps the RAM had too many cached files from first set up and the prior playing of PUBG at the first experience of this. Restarting the phone and clearing caching, seemed to fix the stuttering briefly but not overall.
It is true that mobile game makers in the Triple AAA territory are pushing smart devices to their edges of endurance – as smart devices spec themselves up, so do developers for their games.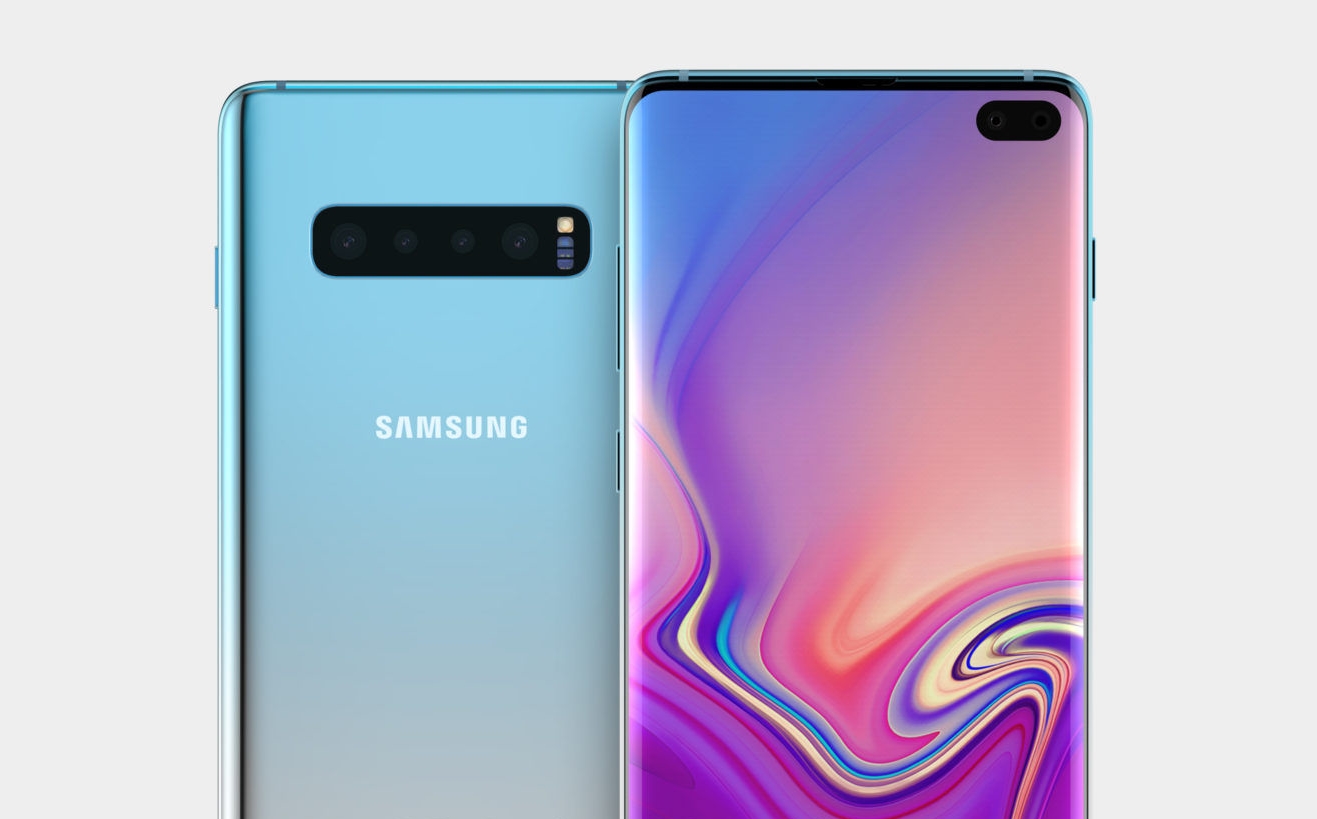 Multitasking to the max on the basic Galaxy S10 will not be a problem and of course for low to moderate users, this is likely to be the device for you.
For audio, Samsung have Dolby Atmos built in and audio tech by AKG.
This gives you an unprecedented sound experience no matter what you may be listening to, playlists, movies, gaming or skype / phone call through a headset.
Remember HTC's Boomsound? This at the time was the most dynamic and 'booming' smart phone internal speaker audio I had heard and has always been my benchmark. While a few years old now, BoomSound was so ahead of its time that only now it is being superseded. The Galaxy S10 is super crisp, clear and loud enough where you probably will not need to make use of a Bluetooth speaker in some places and environments.
All of this cool new tech and wizardry will of course needs juice to run it. So, Samsung have added in a powerful but moderately sized battery weiging in at 3400mAh which not only offers up around two to two and a half days of continuous use (depending on what you use for your phone for) but also retains an overhauled quick charge feature.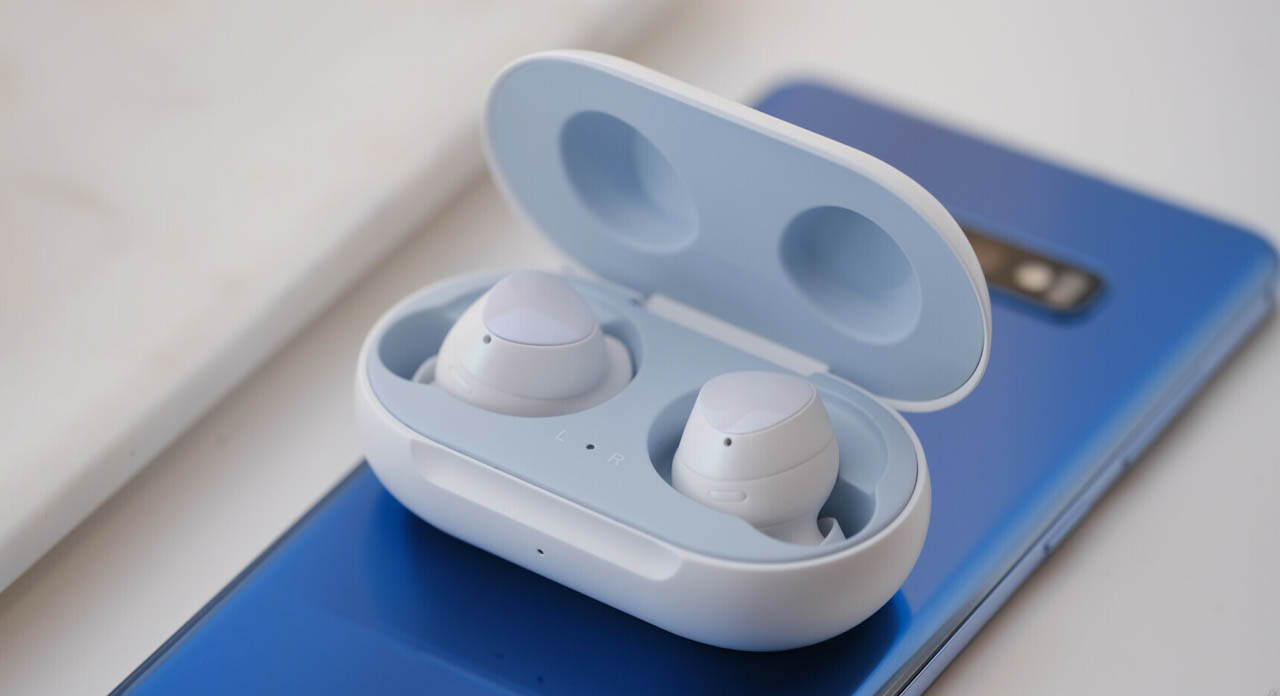 There is also reverse charge – which while not a relatively new feature in high end android phones (ASUS and Huawei) Samsung have gone a wee bit further and enabled Galaxy Wearables charging. Infact you can charge up most wirelessly chargeable devices, you need to make sure the function is turned on, then place the device that needs charging on the back of the Galaxy S10.
For owners that have a Galaxy Watch and do invest in a Galaxy S10 I can see this as being a huge convenience, one phone, one watch, one charger. Same goes for the Galaxy Buds.
Does it put any tax on the battery. Yes. But it depends on what you are charging up. A Galaxy Watch at 30% will charge up to 80% in roughly 10 minutes via the Galaxy S10 reverse charge and hardly dented the S10's remaining battery when at full charge.
Charging an iPhone at around 18% battery to 90% took about 20 – 30 minutes and must have been straining for the Galaxy S10 as the iPhone XS Max vampired around 25 to 30% of energy from the Galaxy S10.
And Samsung to Samsung? Reverse charging a Note9 from 40% remaining battery to 100% took approximately 25 minutes and from a full battery level on the Galaxy S10 syphoned only 20% life from the battery.
While I think that this test is a good rough benchmark that we did at STG – there will be varying levels of difference once the Galaxy S10 is out in the wild, as environmental factors can also come in to play.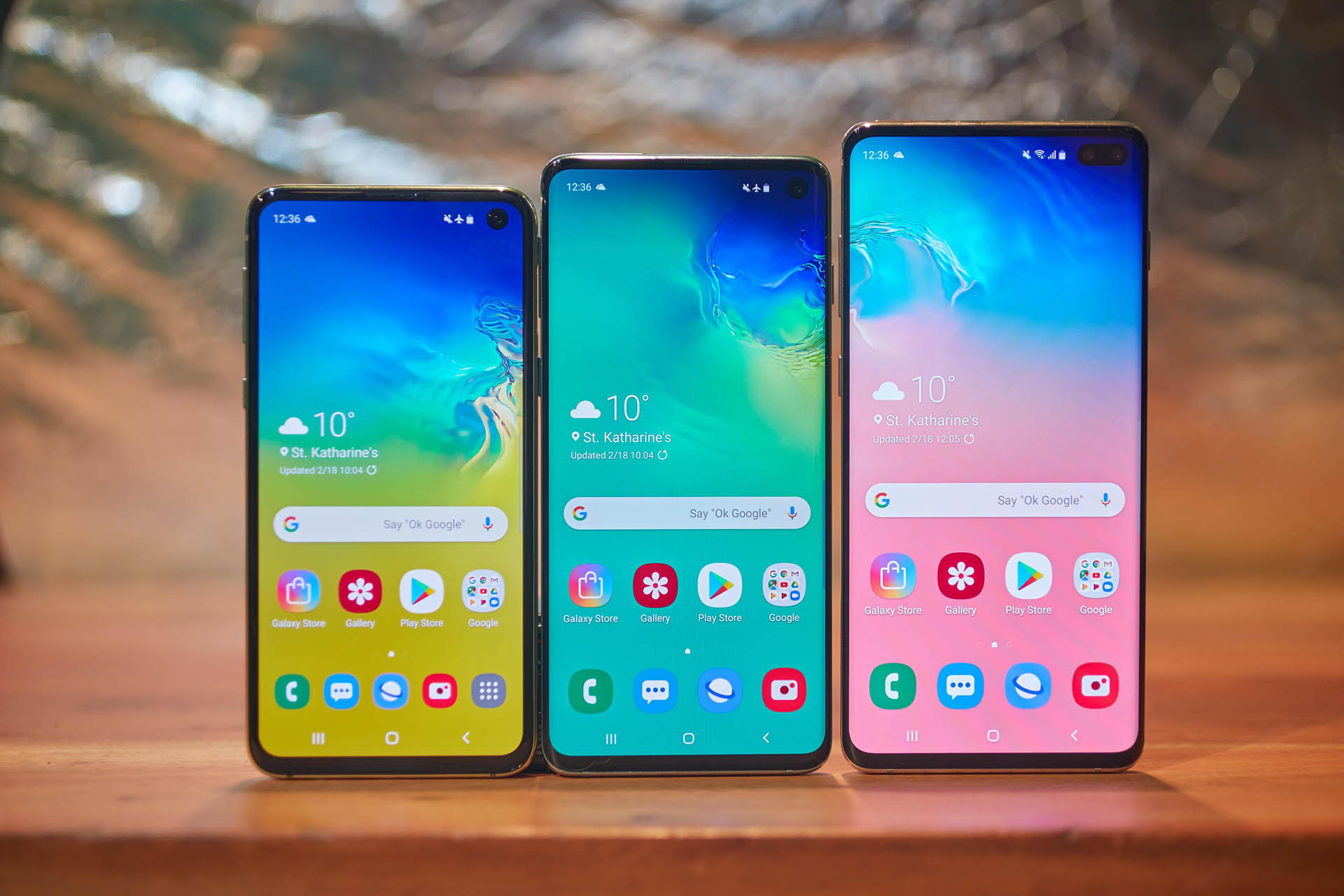 The Galaxy S10 is built on Android 9 (Pie) , which Samsung overlay their own OS. Even this has had a makeover. Sharper colours, vivid icons, less pasty pastels. The S10's UI looks a zillion times better than last year.
Functionally it is still the same gesture based system that we know and love.
The Galaxy S10 holds a lot of unexpected surprises from Samsung, who have never been afraid to give something a go. They have been key innovators in the smartphone industry for ten years and while other manufacturers are also taking striding leaps in to the unbelievable, the Galaxy S10 should be taken for what it is. While it does play catch up to some competitors' offerings from 2018, it also paves a path of further innovation, wizardry and a whole new evolution in to the highly competitive Android eco-system.
As we embark on a whole new adventure with foldables on the horizon – the smart device market is potentially seeing more innovation than ever before, with Samsung championing the way.
The Galaxy S10 is a notable leap from the S9 (and the Note 9), it's camera lens scope can see more detail and further than the human eye and the device offers up some features that it's direct Android based competitors do not offer, all the while being a powerhouse that fits inside your pocket.
Galaxy S10 is a necessary upgrade from the previous Galaxy S Series smartphones.
S10 Gallery
Samsung Galaxy S10 Review
Device Details
Released: March 2019
Device Name: Galaxy S10
Chipset: 8nm 64-bit Octa-core processor
Memory: 8GB
Internal Storage: 128
Camera: F: 10MP. R: 24MP incl. Telephoto
Price: Around $1,699.00 (NZD)