These days it seems the ultimate task to find the product journey of taking something out of the box and using it. These last two weeks, my main external audio drivers have been lucky enough to be the Harmon Kardon Onyx Studio 4 and the JBL Boombox.
Starting off with the Onyx Studio, this work of art finds itself settling comfortably on any work desk or moulding itself into any modern living space. With a unique design that stands out from the get go, the Studio sits comfortably on it's two feet and resembles the size of a large dinner plate. Although it holds itself in calm fashion, it's strong, confident, and demanding sound is quite the opposite. With strong lows, any song with a prominent bass presence will give you your money's worth.
To see exactly what the Studio could deliver, I paired it with John Entwistle's unmistakeable bassline from The Who's legendary hit "Won't Get Fooled Again". The studio not only coped with the track but put Entwistle's Alembic Explorer on for show. If you're looking for a speaker that delivers unrelenting sound whilst looking good, something anyone in the home-speaker market is on the lookout for.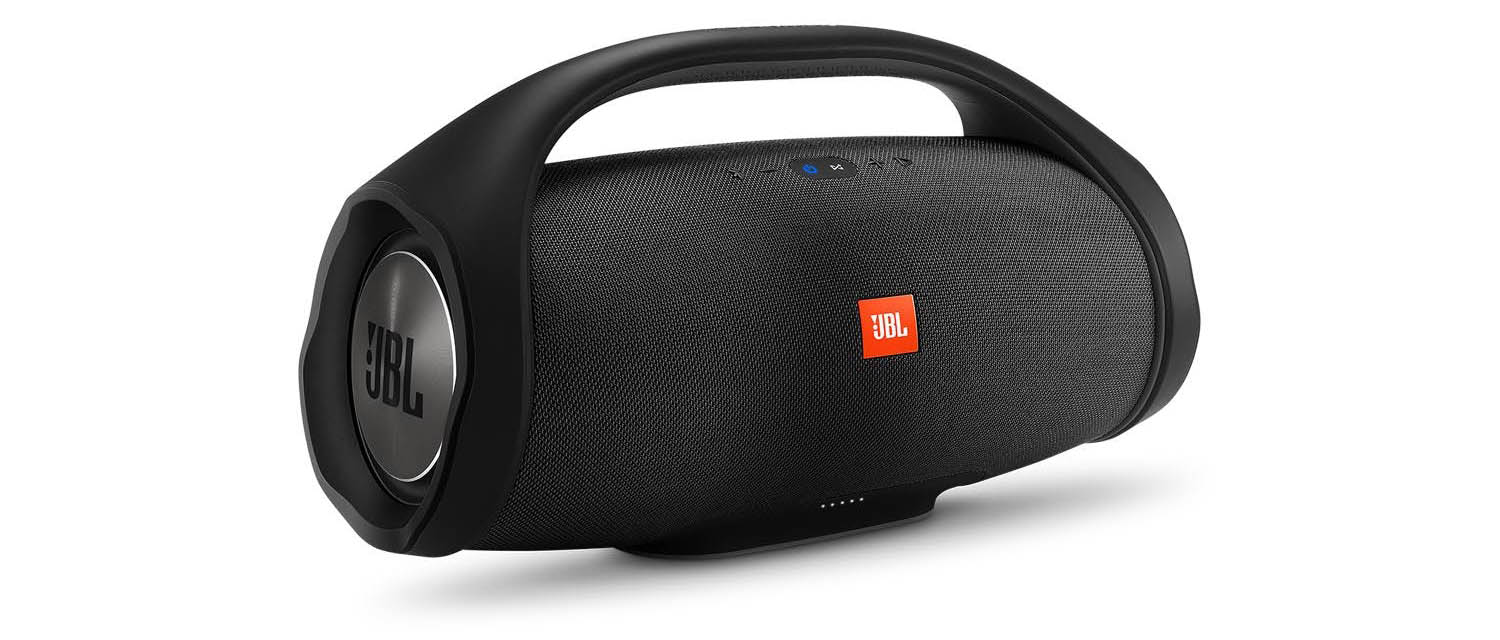 On the other side of the spectrum, I found myself at the mercy of the intimidating JBL Boombox. A handle-enabled carry, unrelenting beast that dominates any setting in both presence and output. It's big and heavy, and has all of the excitement you'd expect to get with it's form factor, packing power and strength that you'll find hard to get from any other portable speaker. Although the Boombox's drivers seem dead set focused on delivering a strong bass-centric experience, they've thrown in enough bold mids and highs to create an experience for anyone.
Instead of taking the Boombox on a bass rollercoaster like I did the Studio, I took it down a heavier road but putting all of the pressure on it's less prominent higher spectrum focus, while giving its drivers something to impress me with on the lower end. A strong fit I found with Kurt Cobain's course voice, guitar riffs complimented by Dave Grohl and Krist Novoselic's background antics from Nirvana's debut album Bleach hit single "School".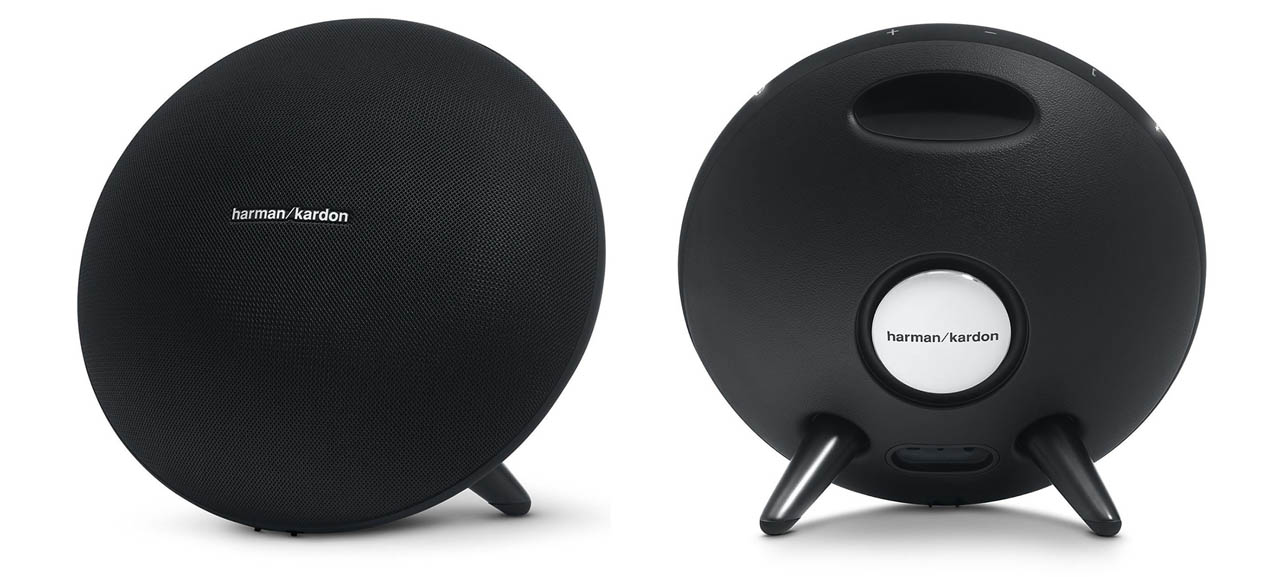 Without forgetting Dave Grohl's infernal drums, the Boombox genuinely surprised me in how it was able to take Cobain's vocals and showcase them for the masterpiece they were. It held up delivering the rough distortion fighting his guitar, without losing any of the important parts that mattered most.
To finish off my ramblings like I started them, my focus pulls back to the out of experience these speakers deliver. As soon as you pull them out of the box, you plug or connect, and you're ready to go. The speed at which I was able to get on my feet reminded me of an out of the box experience comparable to something like an Apple iPhone. This is something that needs to be the focus of more non-enthusiast speaker producers, as we find ourselves in a pool of more and more cryptic devices.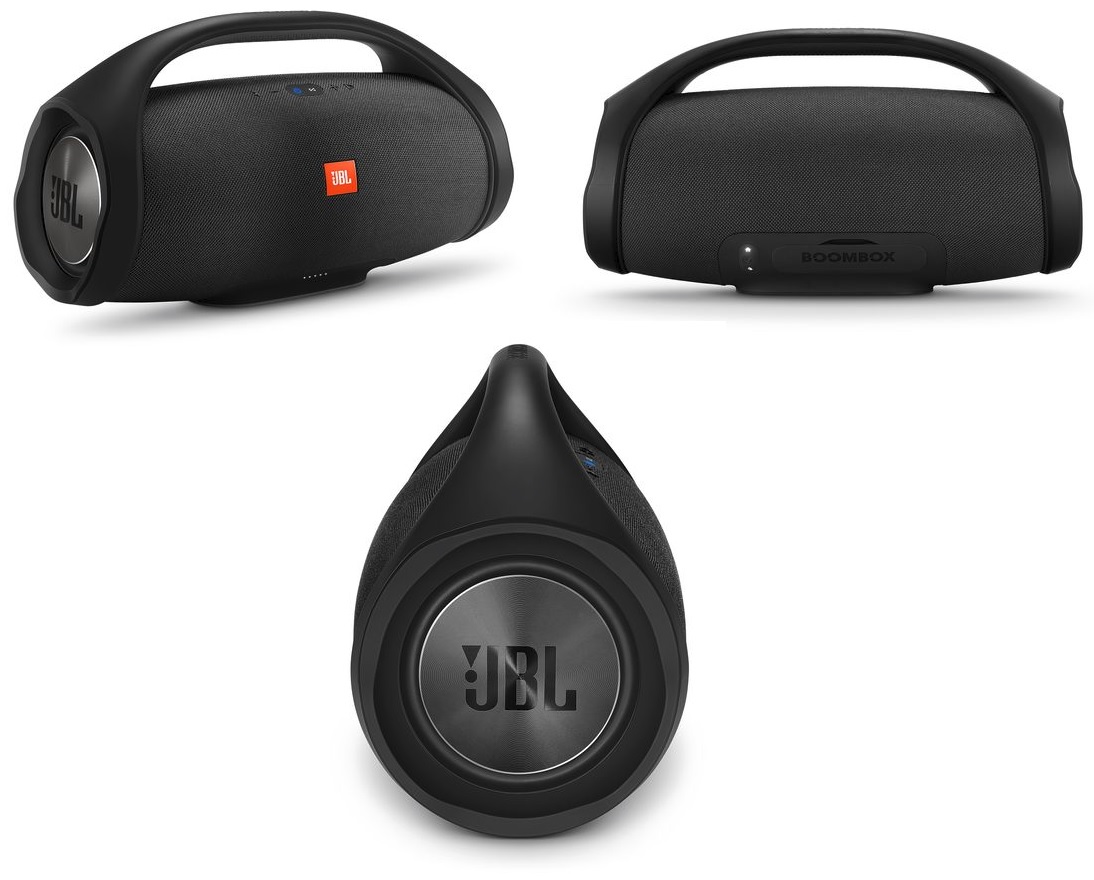 The simplicity in the setup of the speakers, is that the buttons do what you expect them, instead of the Studio and Boombox alike trying to put their own twist on icons like the Bluetooth logo that we've come to so easily recognise.
You're going to regret it if you miss out on picking up either of these speakers.
[rns_reactions]
Harmon/Kardon Onyx Studio 4 & JBL Boombox Review
4.5
Final Verdict for Both Speaker Sets