Since first seeing the Raspberry Pi, it was always a thought when a commercial Windows device would be made that would use the brilliant super small form factor to make a beasty mini PC for simple purposes, such as a media hub.  The Intel Compute Stick for the first time has shown the device is here, and it's not too shabby at all.
The Compute Stick is a great little device coming in at about 2.5 Chromecast 2's in size, which may seem like an odd measurement until you read on.  It comes in with an HDMI port useful for connecting it to most TV's, 2 USB ports, and powered by mini USB, so you won't be plugging in too many devices to it.  With its small form factor, it looks perfect at the back of your TV, not taking much space up, looking at home.  The HDMI port is male, so it natively connects but as it's at the end of the device, it will need to stick out quite a way.  Fortunately, in the box the Compute Stick does come with a small HDMI extension cable, which isn't enough to move it far, but allows the device to hang neatly behind your TV as opposed to sticking out.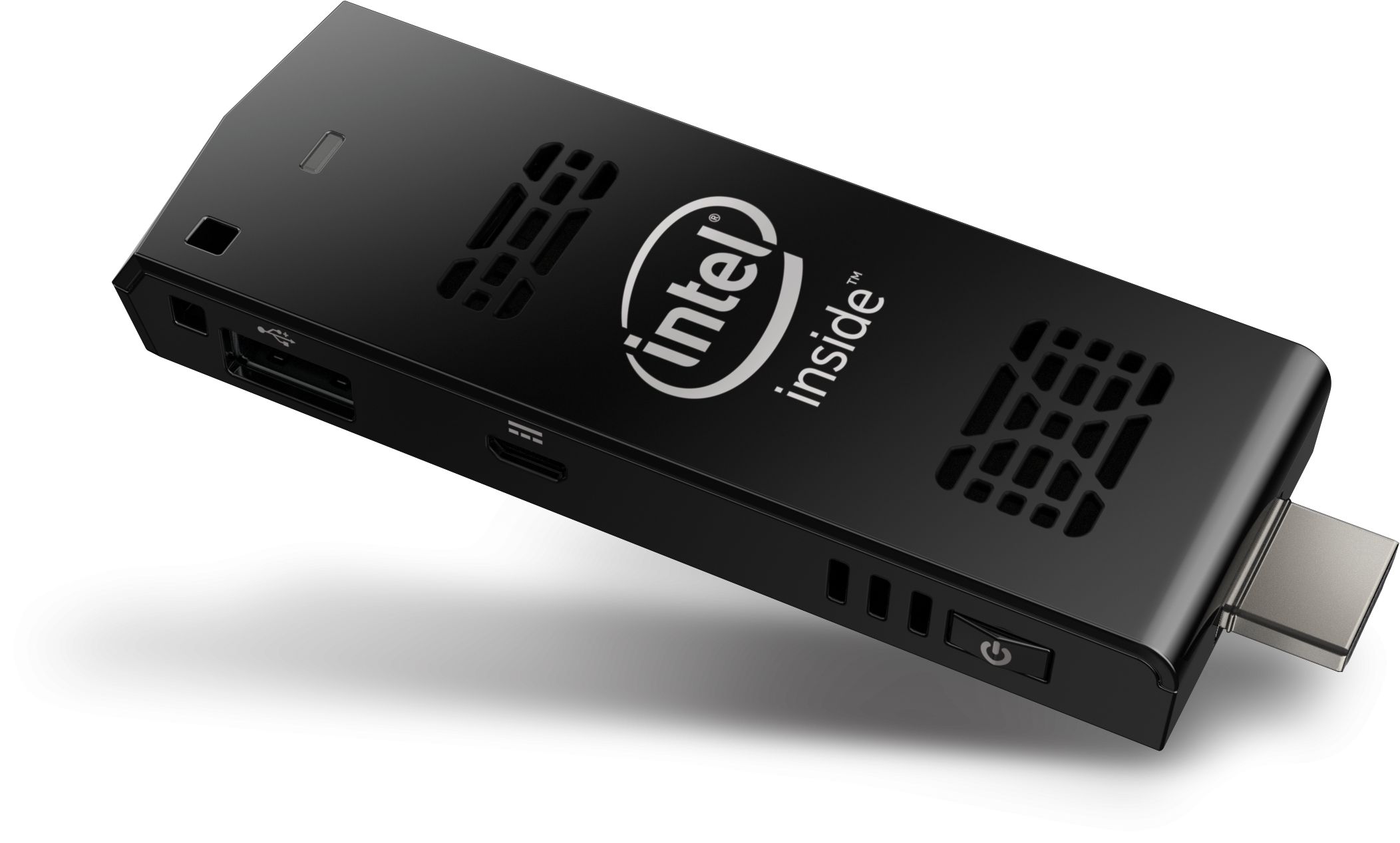 One of the reasons for the hesitance to set up a media PC in the past is because of the fluffing around with a wireless keyboard and mouse, it's easier when lying on the couch to not use such devices.  Fortunately, Intel has a great wireless keyboard and mouse app that works on most phones.  Installing the app is super easy, when your app tries to connect to the Compute Stick the software on the Stick will throw up a QR code that your phone uses to authenticate, then like magic you have a mouse and keyboard on your phone.
Surprisingly the remote-control app is awesome.  The whole screen becomes a glorified track pad, like using the track pad on a laptop, which is responsive and super easy to use.  Different taps will act differently depending on what you want the mouse to do, and when you need to type something in it brings up a usual phone/tablet keyboard.  This makes controlling the Compute Stick super easy from the couch with one hand. Despite switching between the app on the phone and tablet, the phone never felt hampered by its size.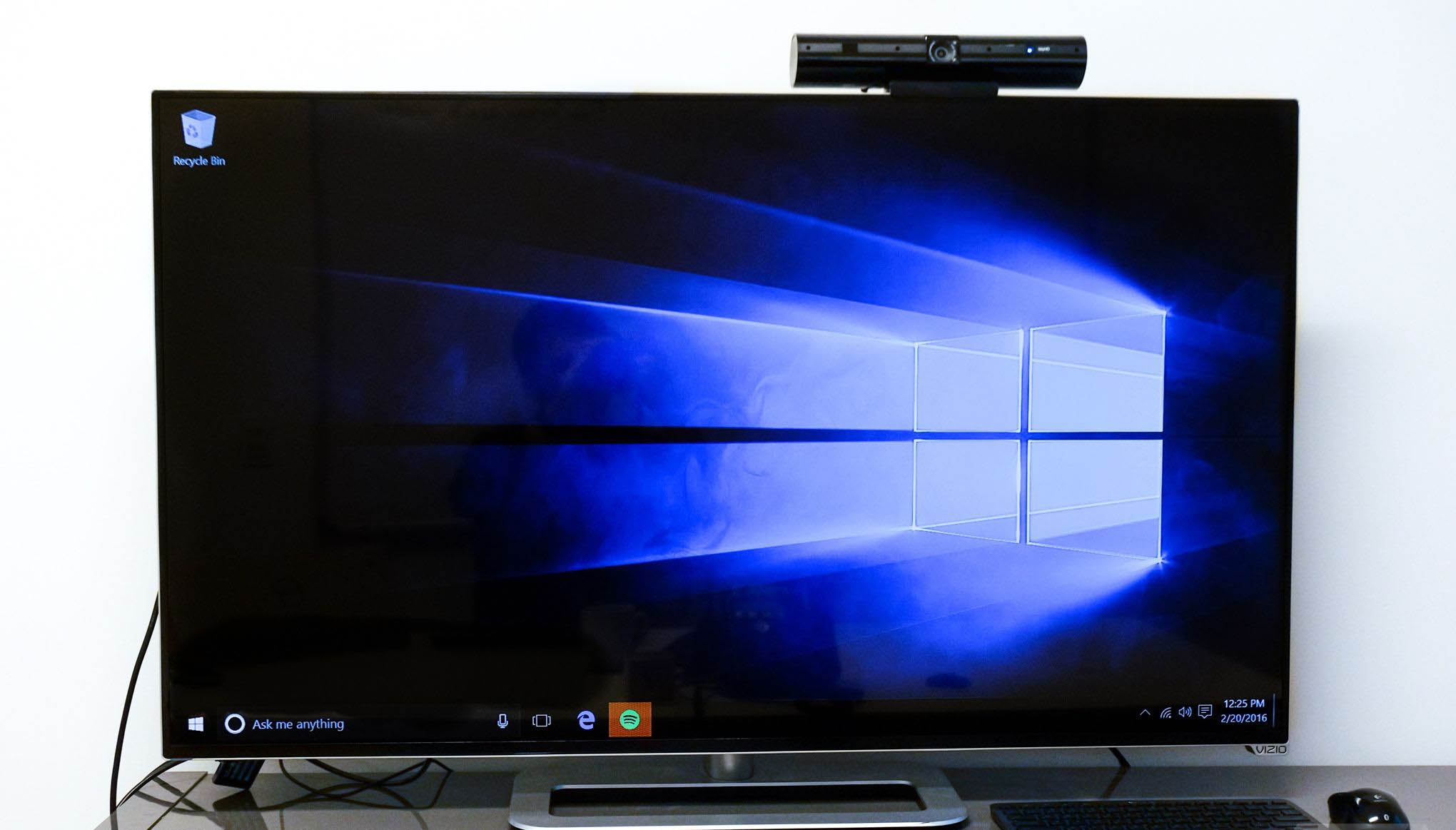 The Compute Stick is a wonderful little beast as it natively runs Windows, meaning it comes with all the positives and negatives of Windows.  Above all else it's great as browsers and most applications aren't going to be limited by its OS. If you have a Windows environment, then it means it will slot into your current setups like media sharing with no issues.
Now you may be wondering why you may want this as you already have a Chromecast which does the trick.  Having played with the Compute Stick for two weeks there was resent sending it back, as it has made TV so much easier.  Not all content providers have Chromecast apps and as such being able to view TV in your browser is useful.  Most of us worked around these systems by using Chrome and casting that tab to your Chromecast, but if your PC is in another room or not easily accessible, changing content, or websites can be a pain.  This is made a lot easier as you now have all the functionality connected to the PC controlled by your phone.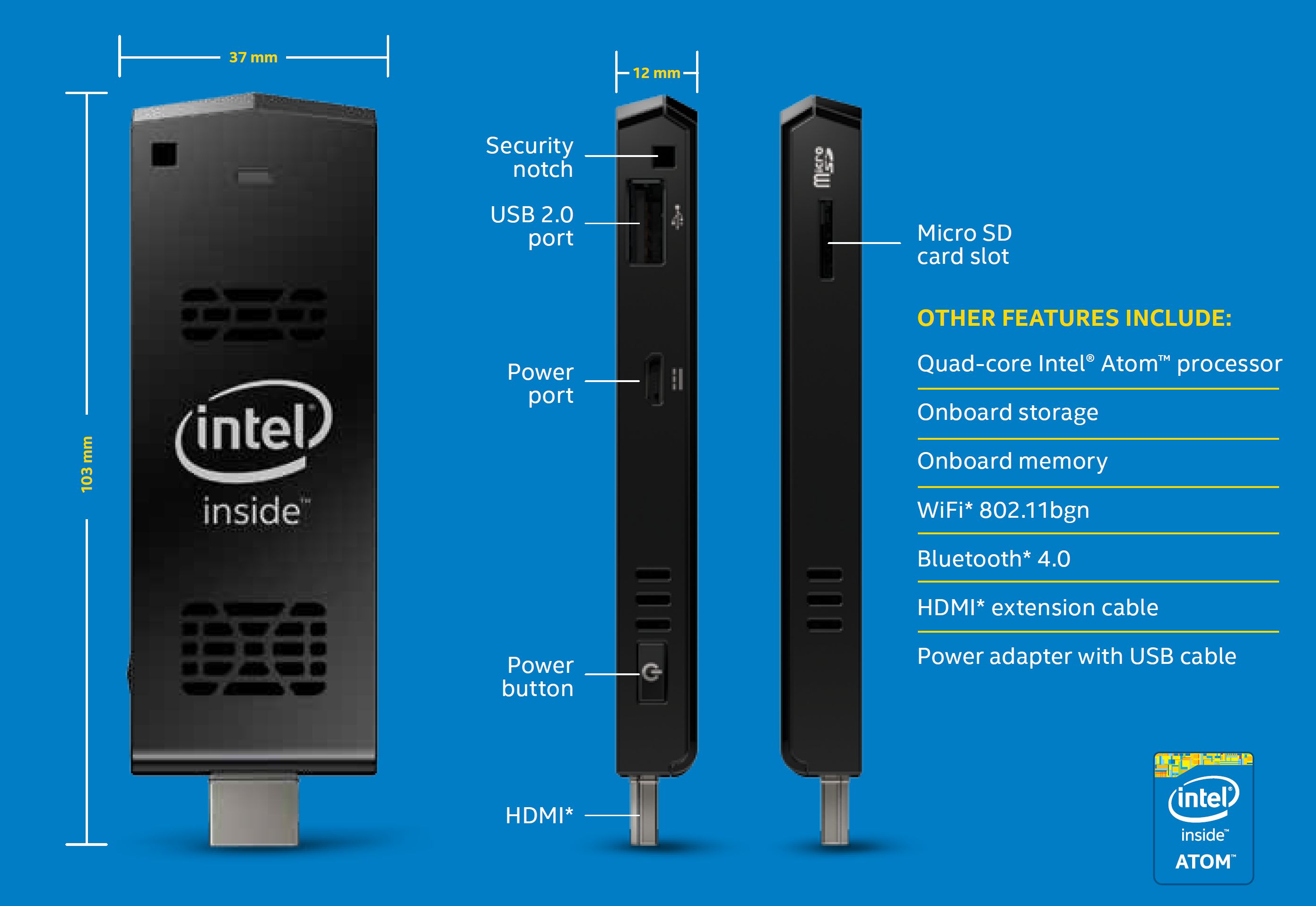 There was one minor flaw with the device which is initial set up.  Couldn't say for sure if it's the same from a sealed box but resetting to factory settings a few times for testing, the device needed a physical keyboard and mouse connected for initial setup and needed to update the remote keyboard software manually before being able to use that tool.  This is a minor inconvenience as it's only on set up, but worth noting as plugging in a keyboard and mouse behind the TV can be a pain.
Having played with this device now for a while it can be said without reservation, it has made its way to the top of the most wanted list.  The ability to have functionality of Windows 10 on your TV, with the ease of using your phone for control is astoundingly simple and can make your TV fit for most purposes.  With no proprietary ports, it's been built for simplicity, and with the ease to take it on holiday, it's the perfect TV companion to replace Chromecast.
Intel Compute Stick Review