Who knew that industry giant HP (Hewlett Packard) made accessories for mobiles…
I sure didn't until STG was sent a HP Sprocket unit to try out.
HP are synonymous with serious PC peripherals including screens and they also have the Omen PC Gaming franchise and sure, they have made inkjet and commercial sized printers for decades, so following that suit comes the Sprocket – a pocket sized colour sticker printer that will turn your best picture perfect moments in to 2 x 3 inch stickables that you can apply to, well, pretty much anywhere.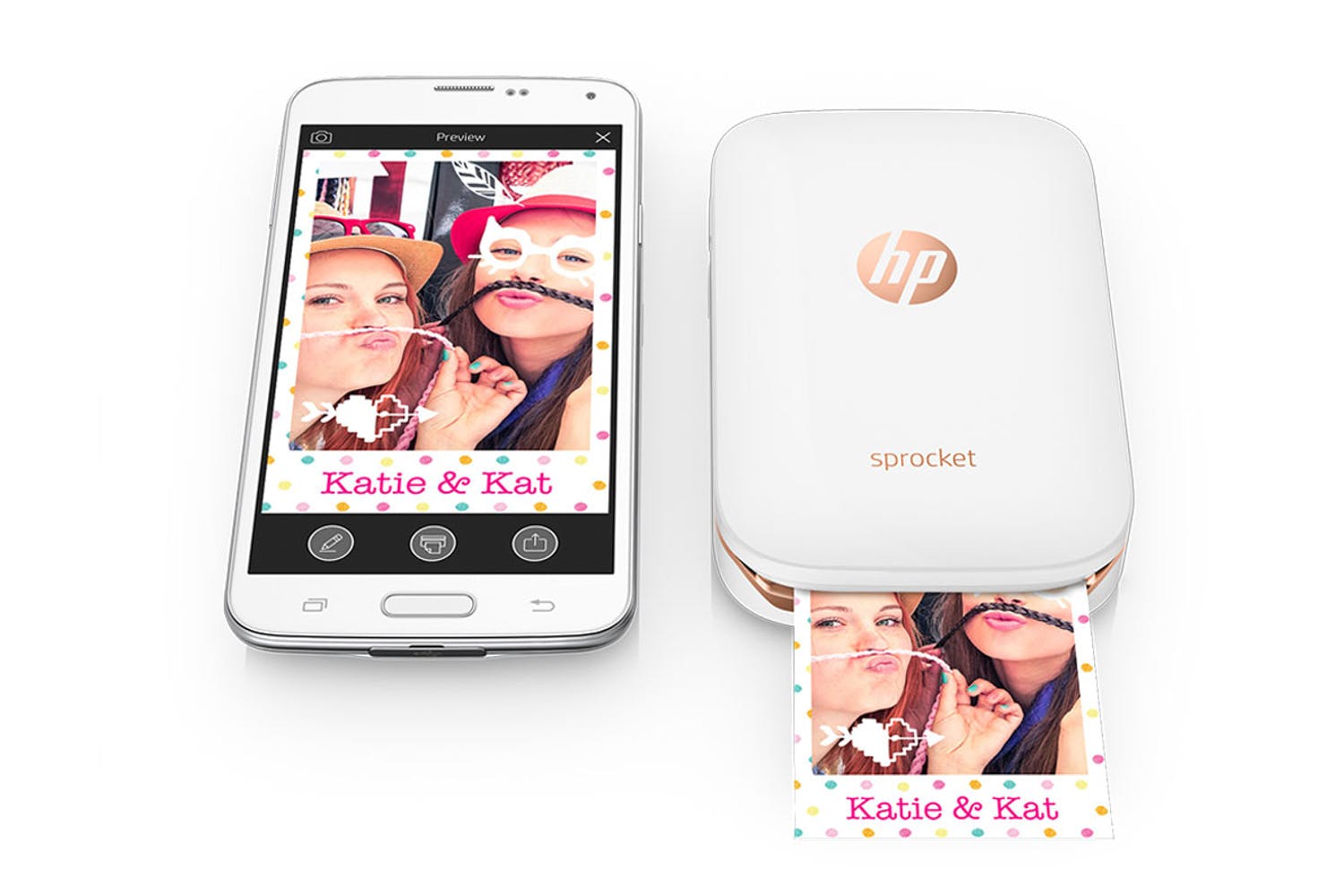 The Sprocket is both light weight and about as large as a 5 inch smartphone.
Rechargeable via micro USB the Sprocket connects to your smart device or PC via bluetooth. Then you will need the HP Sprocket App from Google Play or the App Store and within less than a minute you'll find yourself snapping pics either within the App itself or using existing ones from your phone or social media (Facebook and Instagram), then applying fun filled filters and overlays and printing them off to adorn your Journal, Lunch Box, Bag, Wall, Ceiling and pretty much anything that you like to place a sticker on to.
Also when printing the photo sticker the Sprocket will embed A.R. experiences in to the printed pic for you to experience by scanning the printed sticker and using the sprocket App and your phones camera. Brilliant.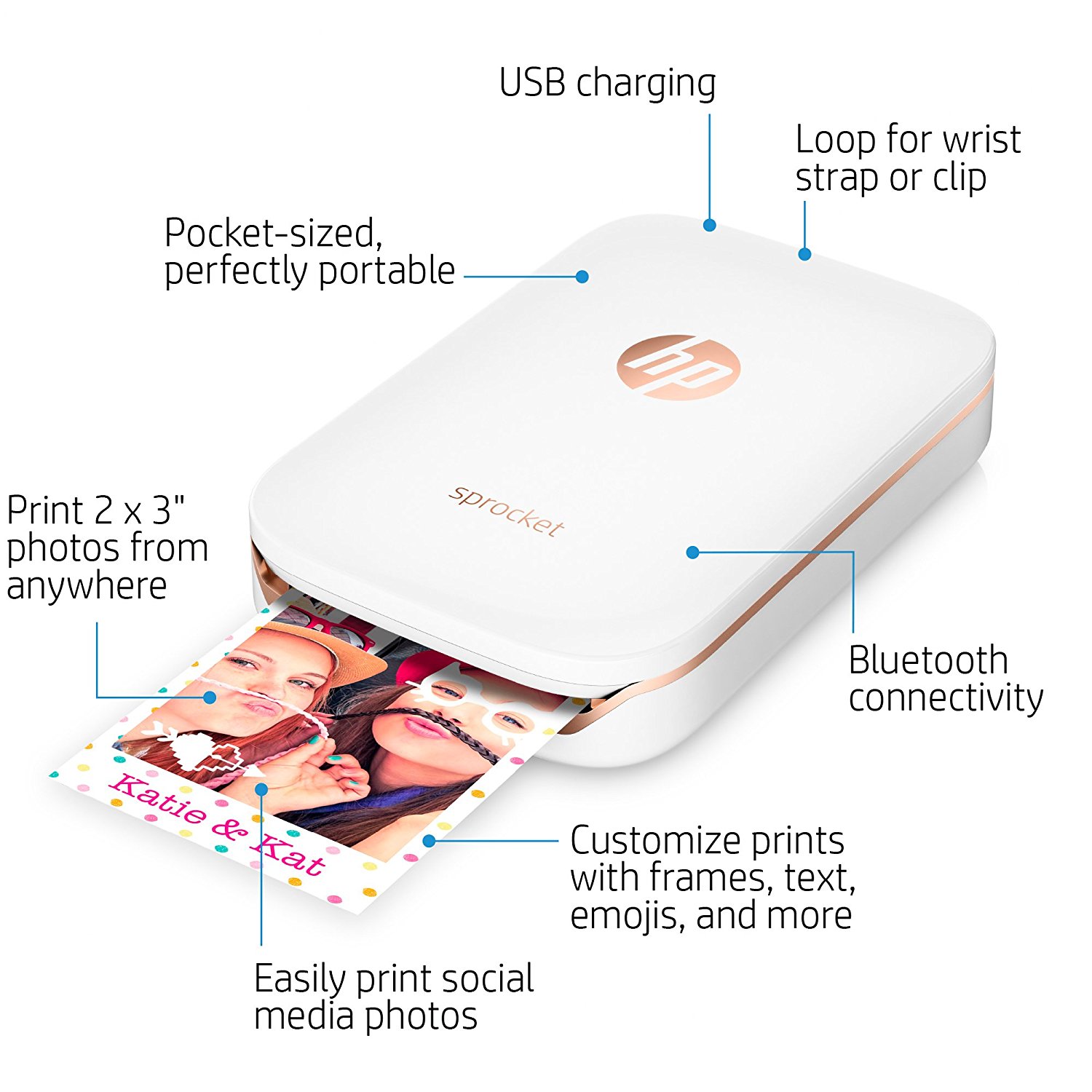 The blank sticker cards come in boxes of 20 sheets (there's 10 in the devices box) and to load them in is simple. You slide the top off the Sprocket, place them in the inner tray wit the supplied barcode card face down and away you go.
We had alot of fun with the Sprocket during our time with it and found that we managed to gobble through the supplied sticker sheets in no time.
Priced at $250.00 (NZD) it is on the heftier side as far as a mobile accessory goes and you need to factor in the eventual cost of more sticker sheets too.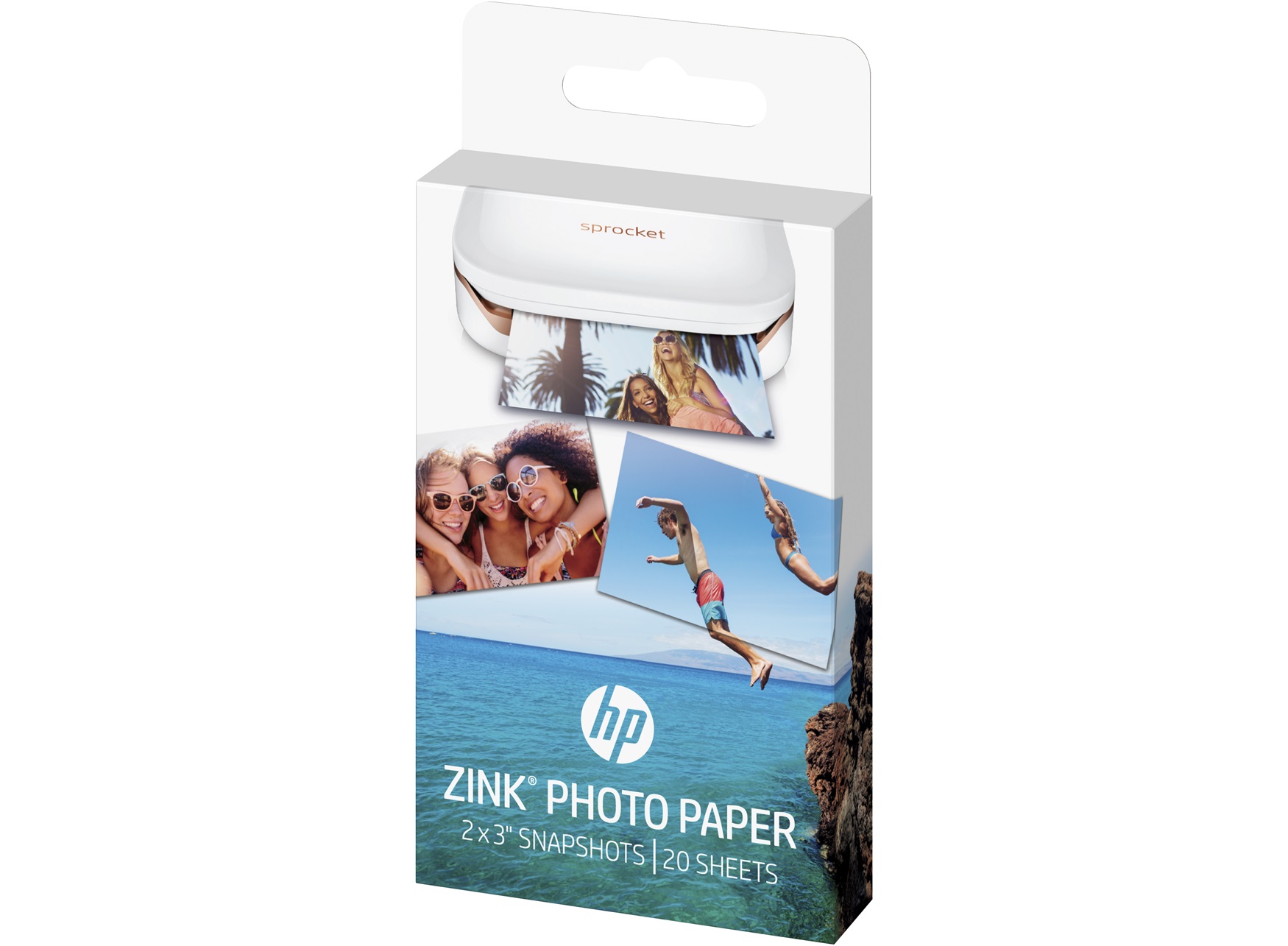 An extremely fun to have accessory for the Selfie taker or to take away with you on holiday. With Christmas fast approaching the Sprocket is a good contender as a gift for that snap happy friend or family member.
Super simple to setup and even easier to use, you know you want to have a Sprocket in your pocket.