As the smartphone industry took over globally for personal connectivity, smart wearables aligned becoming a multi-billion dollar industry in its own right.
Smart wearables mostly offer up similar functions delivered in varying ways. But only one is fully dedicated to you and your wellbeing. Only one is more than a smart device; Fitbit wearables.
Fitbit, a company that actually cares about their consumers, have already a quality lineup of smart health orientated wearables and have just released their Versa 2 smartwatch.
An improved version of last year's Versa and Ionic devices, the Versa 2 is your personal trainer, coach, health adviser, wellbeing mentor and more that stays with you, uninterrupted for a full working week.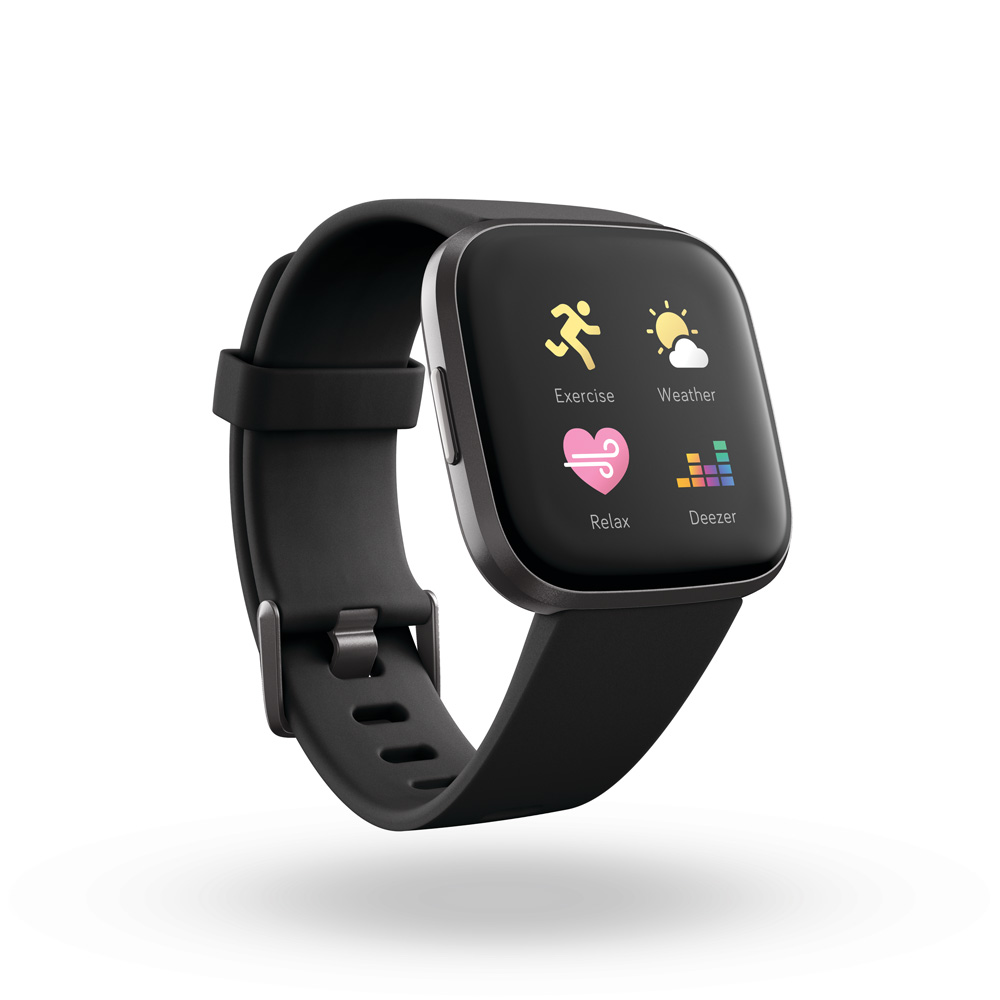 Boasting a five day battery life (I actually managed to get an entire week) the Fitbit Versa 2 seldom needs to be taken off.
With this, it means that the Versa 2 will accurately monitor your vitals, guide your fitness goals, keep your sleep stats in check (to an astounding granular-level) and act as a personal assistant for reminders and notifications, more indepth than any other smart wearable.
Not needing to remove the Versa 2 means that it keeps everything in check in real time for a longer duration retaining more accurately. No interruptions.
From the original Versa to Versa 2 the improvements are vast.
I do love the original Versa (and Ionic) but one small bugbear I had was that I did not always receive notifications from Apps on my iOS or Android device. Versa 2 does not have this problem, whatever you set to be notified on, it will, without delay or failure.
Keeping in the personal assistant space – there's been another surprising addition that I'm totally stoked about; Alexa.
Ask anyone who has had a techie based convo with me, I'm always praising Amazon's Alexa as an artificial intelligence assistant so in my professional and personal opinion Fitbit aligned with the right A.I.
A dedicated tactile button to the left of the 40mm high definition OLED watchface will activate Alexa.
The Fitbit Versa 2 has a built-in mic so you can ask Alexa your mind boggling questions and she will respond … albeit silently.
The Versa 2 does not have an internal speaker. This means that you cannot receive calls too well either.
The Versa 2 will notify of an incoming call – and you can swipe to answer it, but your smartphone needs to be within reach to actually speak to the human on the other end. There is also no built-in GPS.
I would've liked to seen both of these features as standard in this second Versa model which would make the device a stand-alone and an all-in-one.
Fitbit Versa 2 has its own Apps and can integrate with some third party ones. Connected to your smartphone via Bluetooth the Versa 2 can be controlled on your wrist with swipe menus. A big app feature for the Versa 2 is the Spotify integration. Dedicated to the music streaming service, Spotify can be controlled from your wrist excluding the need of your smartphone, if using a Bluetooth headset and near WiFi.
Fitbit have also rolled out Fitbit Pay and while this is still being undertaken by banks down under, it is another initiative by the health and wellbeing smart wearable company that cements themselves as serious players in the wearable tech marketplace.
The Fitbit App (iOS / Android) records your usage, sleeping, walking, breathing, heart health stats and beyond. Set up your own personal goals for exercise, add in your food and drink intake so that Fitbit can ascertain how your tracking as far as energy consumption. Trying to lose weight or gain it – Fitbit app will enable goals and remind you on how well you're progressing.
Fitbit analyses to a micro level – truly making the wearable a spot on personal health assistant.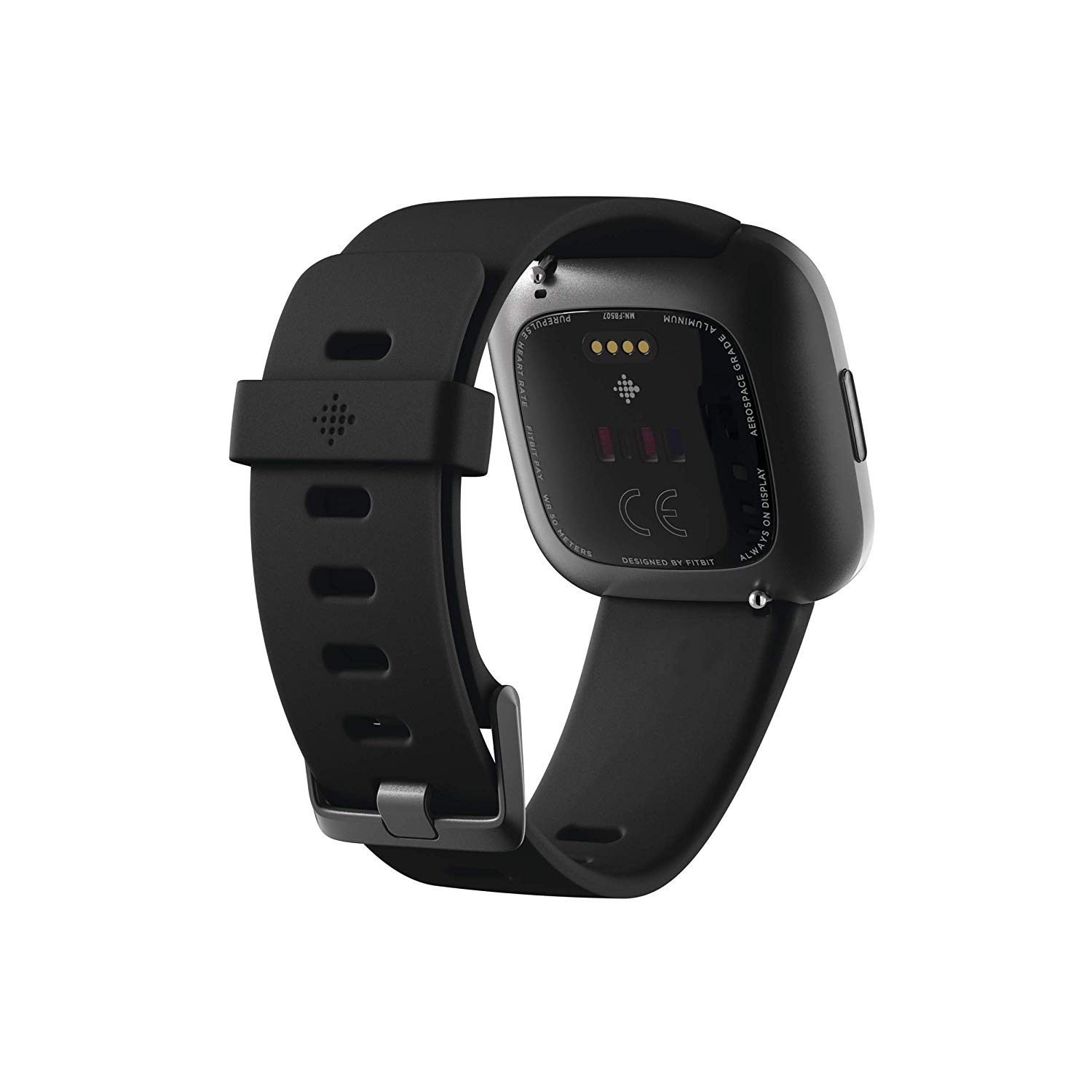 There has also been more depth added in to the sleep monitoring. Fitbit has collated data on 10.5 Billion nights of sleep. This is the largest database on sleeping habits and routines globally.
For example, New Zealander's sleep an average of 7 hours and 56 minutes per night. This places Kiwi's as the second highest ranking sleepers in the world.
However the stats on your Fitbit Versa 2 will record your REM, your deepest sleep, your light sleep, sleep routines, outputting how much 'healthy' sleep you have had.
Going for a nana nap in the afternoon for around one hour can have similar benefits as a longer night time sleep – but this is dependent on how you slept. The Fitbit Versa 2 is super ideal for those who are concerned whether they get enough rest, especially in the current world we live in where our attentions are so far spread and sleep times become shorter and shorter due to our life commitments.
If you are a restless sleeper or have trouble sleeping, Fitbit App and Versa 2 is also for you to try differing methods of falling asleep and tracking your rest (or lack of).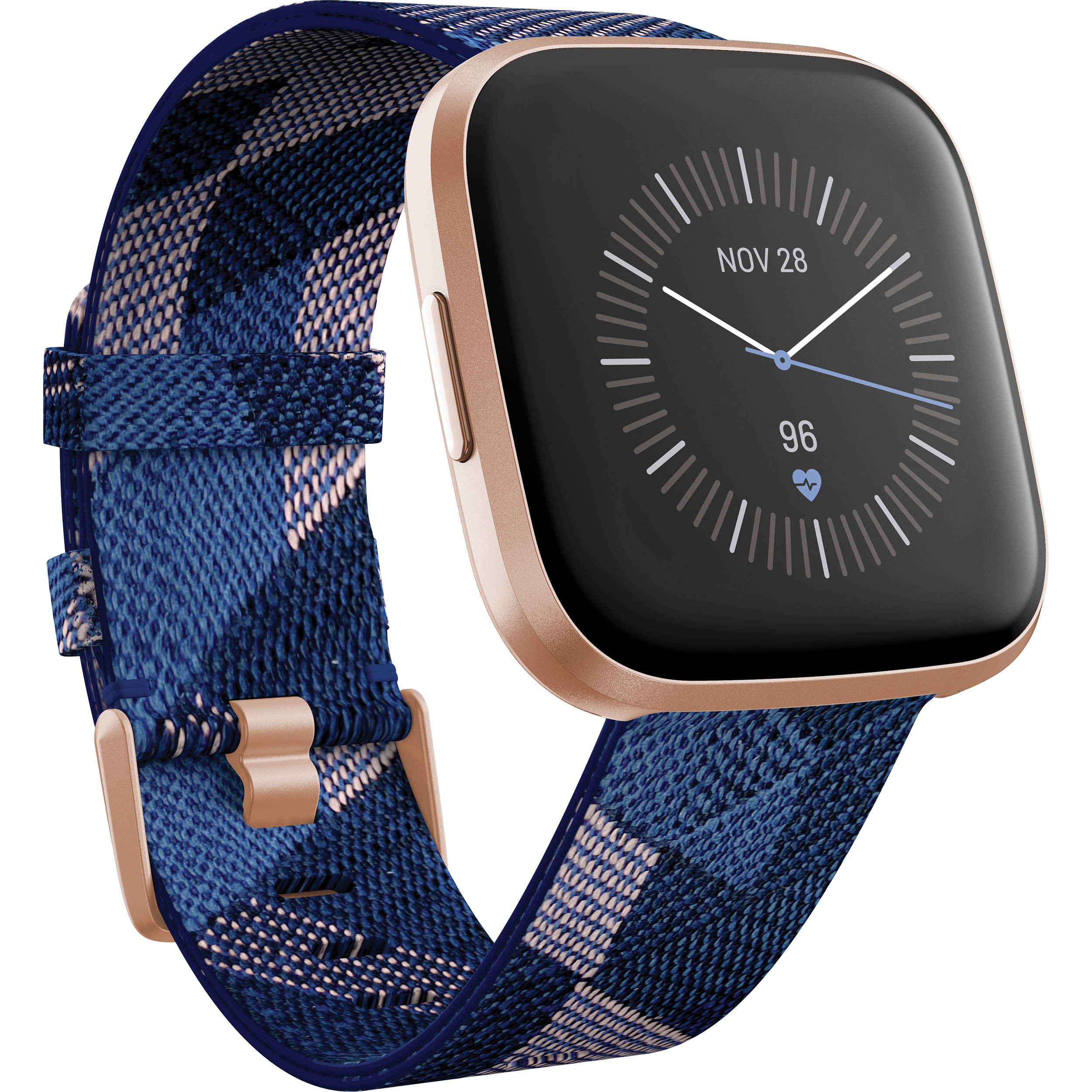 And for female Versa 2 owners, the app and the wearable will track ovulation and period cycles. Wanting to start a family, let Versa 2 help you with that.
At the time of the Fitbit Versa 2 release, Fitbit launched their subscription service.
For less than a healthy take-away lunch per month  you gain access to a world of like-minded Fitbit communities, user contributed trackings, routines, guides, fitness regimes and way more.
The subscription service is customised to you and similar to the free Fitbit Dashboard that you have on the Fitbit app, the paid service will offer up even more stats on your health and wellbeing, diet, goals and goal creation and sleep more detailed and comprehensive than you'd ever imagine.
I learned alot about my inner-wellbeing with the Ionic and Versa, but even more with the Versa 2.
The Fitbit Versa 2 is your companion. It's a sleek looking, lighter than air, waterproof, smart wearable that can be customised (watch faces and straps).
For the younger to the older members of the family, friends or wider community, Versa 2 is designed for everyone and at a more than reasonable price point, undercutting all other smart wearable manufacturers.
Where other smart watch or wearable devices only give a vague and general overview, Versa 2 fully tells it like it is, in real-time.
Fitbit's new smart wearable is designed for life. And like life itself, you do get out what you put in to it, though fair to say that with Versa 2, you get more.
[rns_reactions]