It's big, it's bold. It's Dell's XPS 9500.
The 15.6 inch laptop actually appears larger once opened due to the miniscule bezel around its UHD+ (3840 x 2400) touch anti-reflective screen.
The latter XPS' have opted for that almost zero bezel effect which is reflected on this model aswell. It's all screen.
The model that we received in was the later released White colour but you can also get in black.
The white is more of a matte and when comparing the two options – I'd suggest the matte white finish. It looks very elite.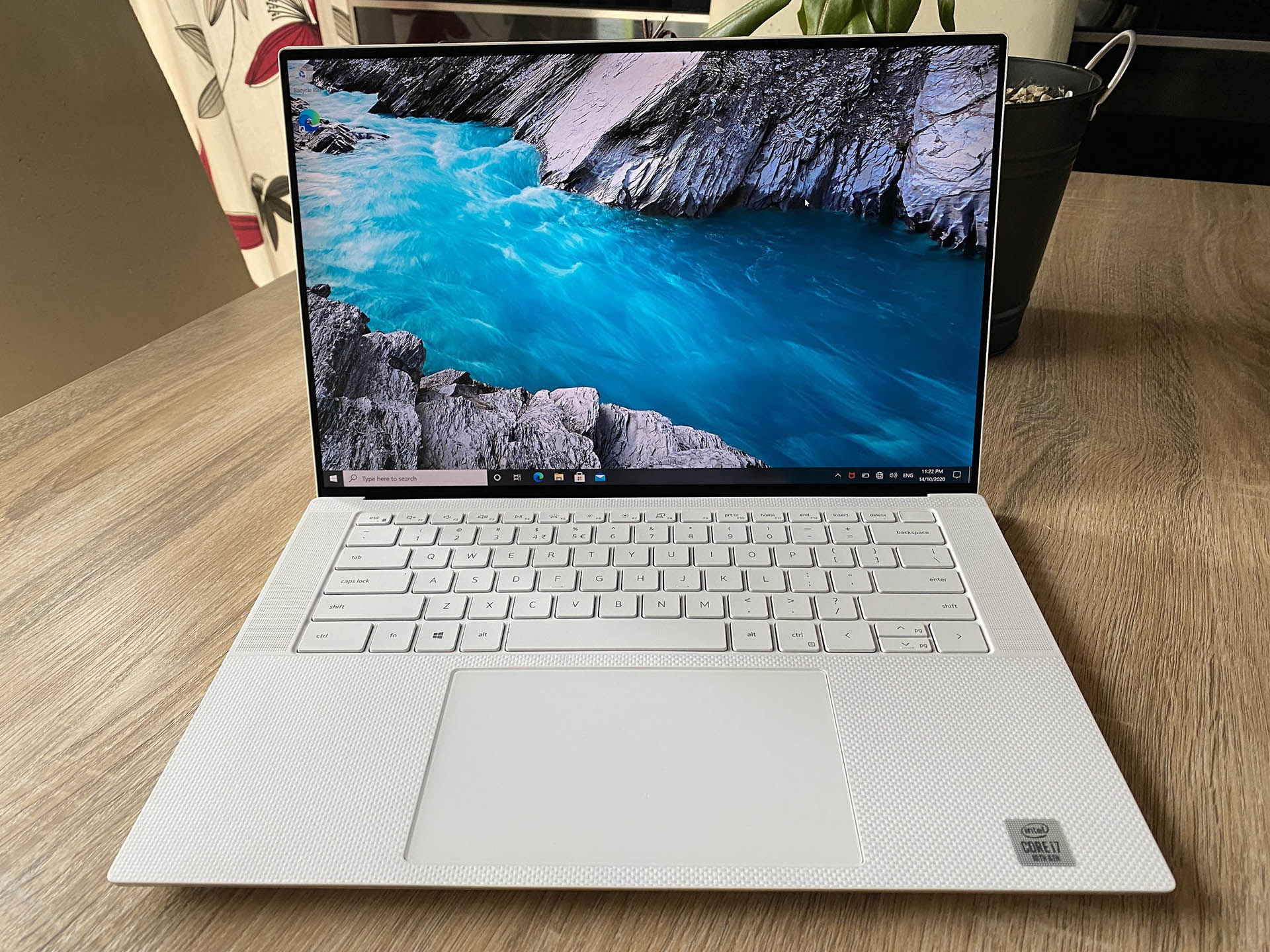 The Dell XPS 9500 is powered by Intel's latest gen i7 core processor running @ 2.6GHz – a processor designed to maximize battery life, limiting it's core use when not needed all the while outputting maximum grunt to ensure that even the most resource intensive applications and games run as smoothly as they should.
Adobe Creative Suite – Photoshop and premier ran well. Rendering out a 10 minute 8K video in it's native resolution via Premier usually chugs along at around 30 to 40 minutes on average.
Dell's XPS 9500 managed to output in less than 20 minutes. Not bad indeed.
Internal storage was a little on the light side though. 450GB which is going to get smashed real easy with a couple of high end game installs. Given that the price of a Dell XPS 9500 is over $4K with the spec covered in this review I feel that 1TB would have been a better inclusion.
Inside there's 16GB of RAM, which is nearly becoming industry standard for larger laptop (except Apple who still only give you 8GB in theirs but still charge a premium).
The RAM (memory) aides you in multitasking – and given the prowess of the i7 the XPS 9500 is a multi-tasking beast.
Games fared well too.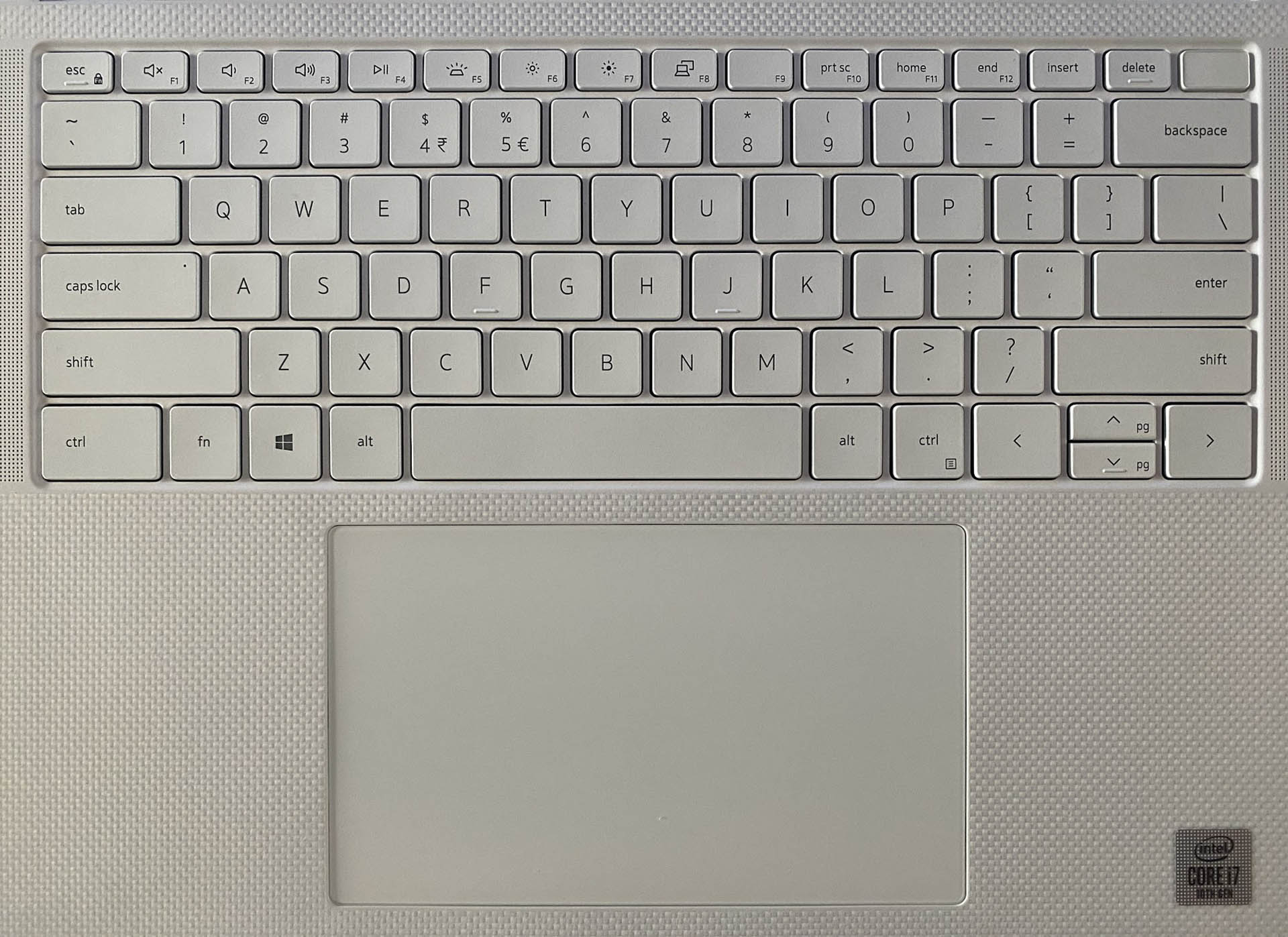 Dell have added a NVIDIA GeForce GTX 1650 Ti graphics card in to the XPS 9500.
While perfect for content creators and as equally ideal for the FHD screen on this laptop, for high end PC gaming it is mid-road.
Still the likes of Forza 7, Gears 5 and Borderlands 3 played superbly in full graphic settings.
Battery wise Dell have done well here too. A 4 hour Borderlands 3 marathon chipped off about 1/4 from full charge.
Forza 7 on the hand was greedier and ate just over half (I place this down to the required fast rendering of graphics).
Creating media content the fully charged battery lasted from 10am through 8.30pm before it was red-lining.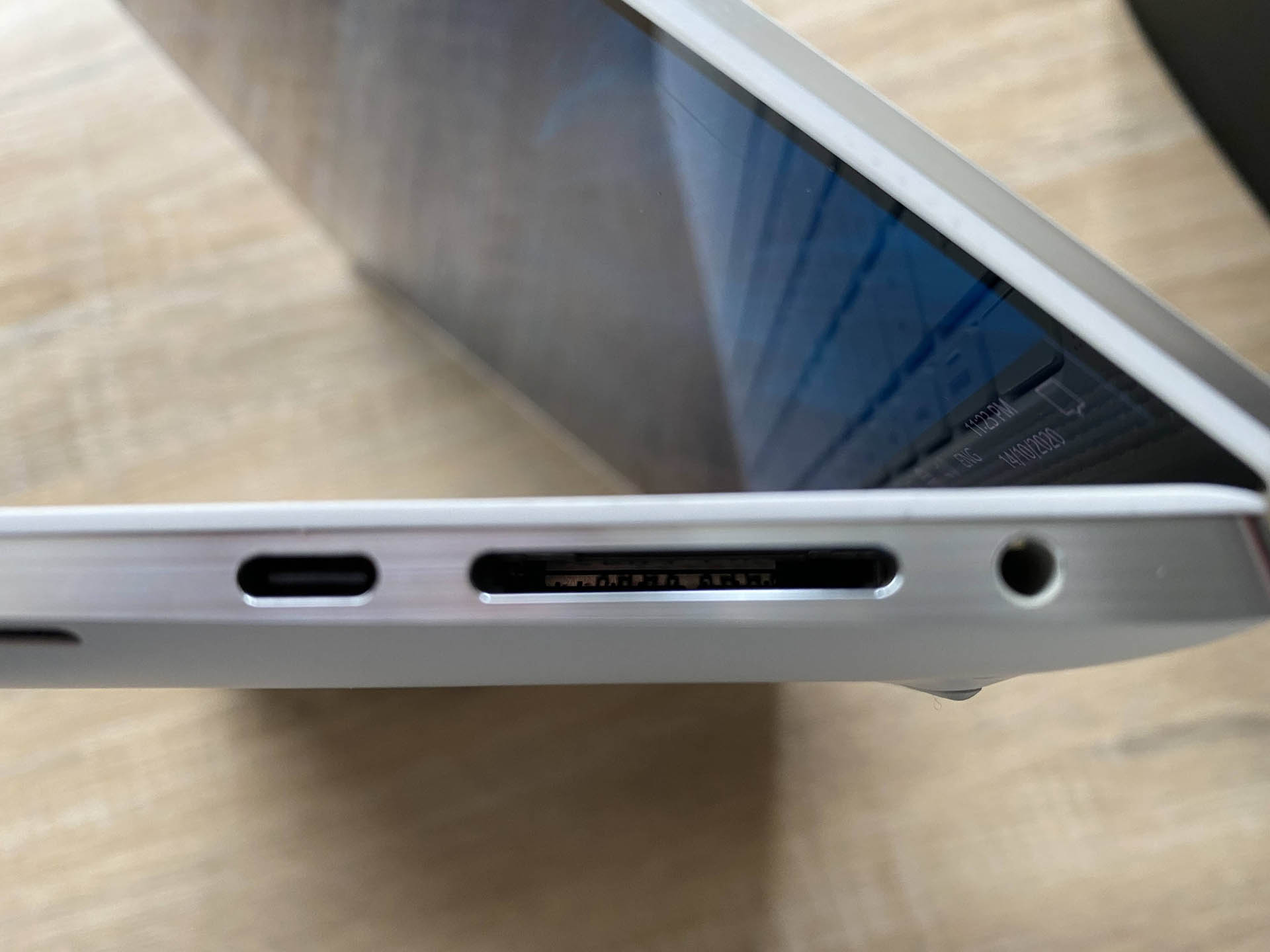 While the XPS 9500 is obviously portable and a winner to use on the go due to it's lengthy battery life – those that need to flit from place to place may find this laptop gets a bit heavy after a short while.
It is weighty – which was the very first thing I noticed about it when I removed it form the box for first use.
Dell have removed any USB ports and replaced with three USB-C sockets (one designed as the charging port), a card reader and the traditional 3.5mm mic / headphone socket.
If you are going to use the Dell XPS 9500 as a mostly desktop PC you're going to need a USB-C capable external monitor for dual screen.
A surprise in the box was the USB-C enternet and single USB hub that is included – and real handy if you're external gear (such as a mouse or external hard drive) is traditional USB only.
The Dell XPS 9500 is an all-rounder. A perfect laptop for content creation and even gaming.
It has enough grunt to keep up with a modest gaming RIG, keeps cool and calm even through the most vicious game playing sessions.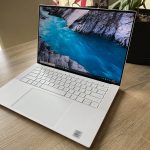 Dell XPS 15″ 9500 Laptop Review
Device details
Released: September (NZ) 2020
Device Name: Dell XPS 9500
Chipset: Intel i7
Memory: 16GB
Internal Storage: 450GB
Price: Around $4,699.00 (NZD)