The Asus Z170-AR looks to provide gamers with an economical, feature-rich motherboard solution, perfect for overclocking and virtual reality. Shane the Gamer's Australian Senior Editor, Darren Price, takes puts it through its paces.
Never one to miss an opportunity to pull a computer apart, Shane the Gamer's recent acquisition of an HTC Vive VR kit provided me with the perfect excuse to build a new gaming review rig. Designed with virtual reality in mind, this new beast of a PC utilises some of the best value for money components available without going crazy.
You'll be able to read about the full build soon. But first I want to take a more in-depth look and the backbone of the new Shane the Gamer VR PC, the Asus Z170-AR motherboard.
Asus have been delivering high-quality PC components for years, making them a tried and trusted brand with PC gaming enthusiasts. The Asus Z-170-AR provides gamers with all the tools needed to get the most out of their LGA1151 Skylake CPU.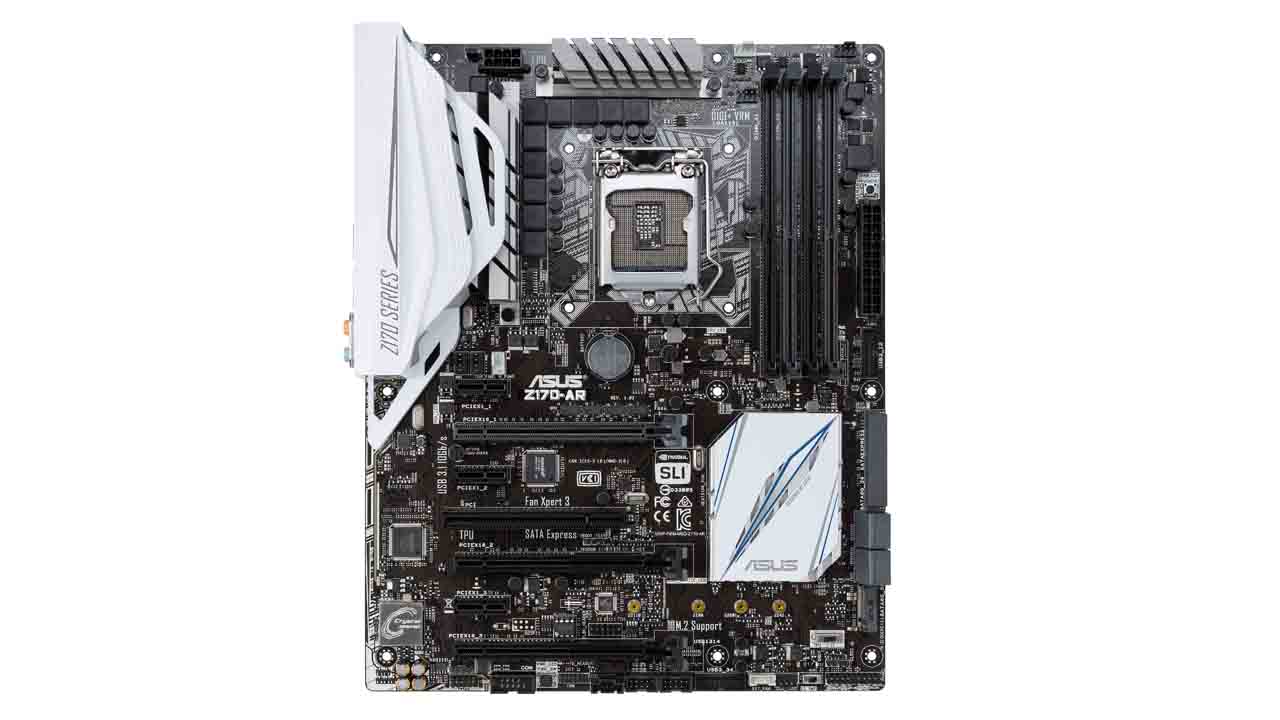 If you are thinking of building a high-end gaming rig right now, you need to be thinking about an LGA1151 Skylake 4.0Ghz Intel i7 6700K CPU. On the surface, not much of an upgrade from my old 3.8Ghz i7 3820, but with the Asus Z170-AR, you should effortlessly get a 4.6Ghz overclock out of it.
The Z170-AR may lack the sexy of Asus's Maximus or Pro Gaming range of motherboards, but that doesn't mean they've cut corners. You get a massive bang for your buck- easily as many features as you'd expect in a board twice the price.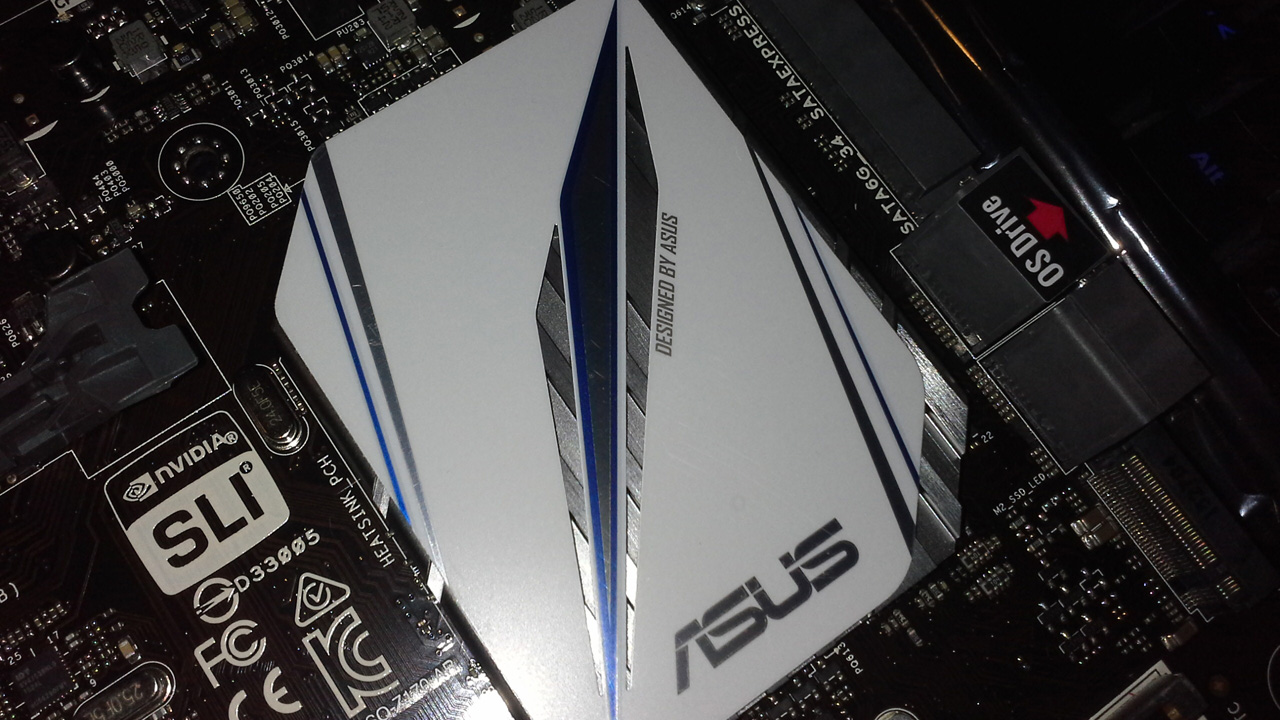 That's not to say that the Z170-AR isn't a looker, it is. With a striking white ASUS-logoed heatsink on the Z170 chipset and the white cowling over the I/O ports, this is a board that'll look good with a bit of lighting through the window of your PC chassis.
Running Intel's Z170 Express chipset, designed for their LGA1151 Skylake CPU range, the ASUS Z170-AR is easily capable of overclocking the i7 6700K CPU. It was this feature that was my biggest draw to the motherboard. With this board, some of the mystery surrounding the black art of overclocking is removed, allowing everybody to easily get the most out of their investment.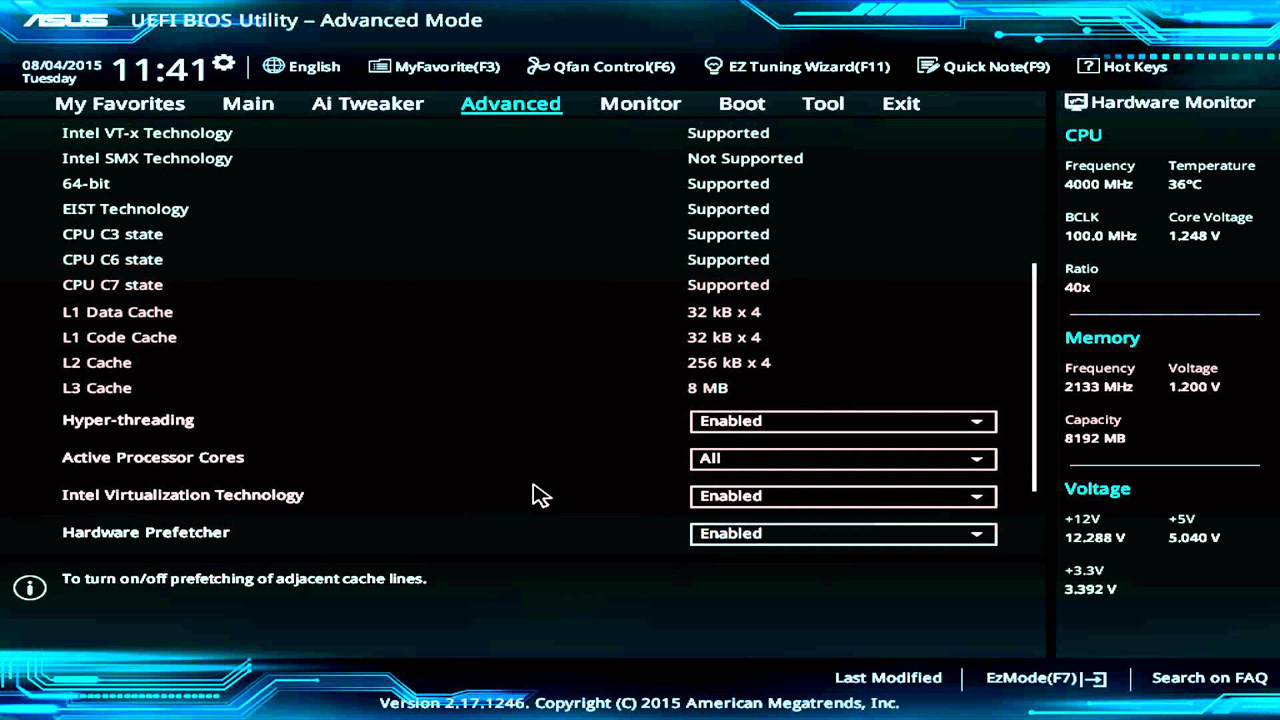 The easy-to-use ASUS UEFI BIOS is a far cry from the scary BIOS set-ups in the past. Easily accessed using the usual press of the DEL key, you get access to full working of your PC. Clean menus allow users to tweak voltages, ratios and fan speed to push the CPU to the max.
Or, using the EZ Tuning Wizard, answer a few questions about your likely use and set-up and get a reasonable overclock with a couple of clicks.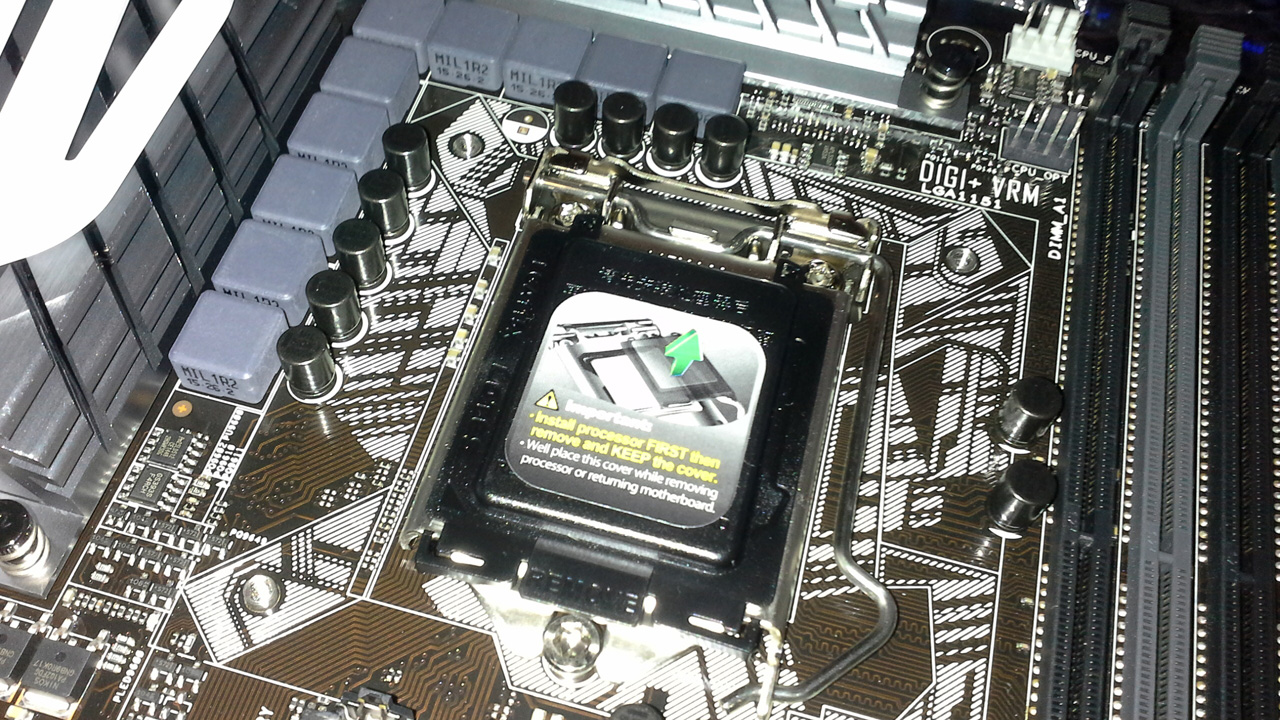 The great thing about the ASUS BIOS is its scaled complexity. It's all there, your fan curves, your memory timings and other deep features, but if you just want to overclock your PC, you can- with no prior knowledge. Further down the line, with a bit of research, you can learn to use the expert settings and start your own career in overclocking using all the motherboards pro features.
ASUS PRO Clock Technology allows you to easily increase the board's BCLK (front side bus, to us oldies) speed to gain an overclock that way. With the EZ Tuning Wizard, my i7 6700K was overclocked up to 4.6Ghz (a 15% increase) with absolutely no work. It really is incredibly easy to use.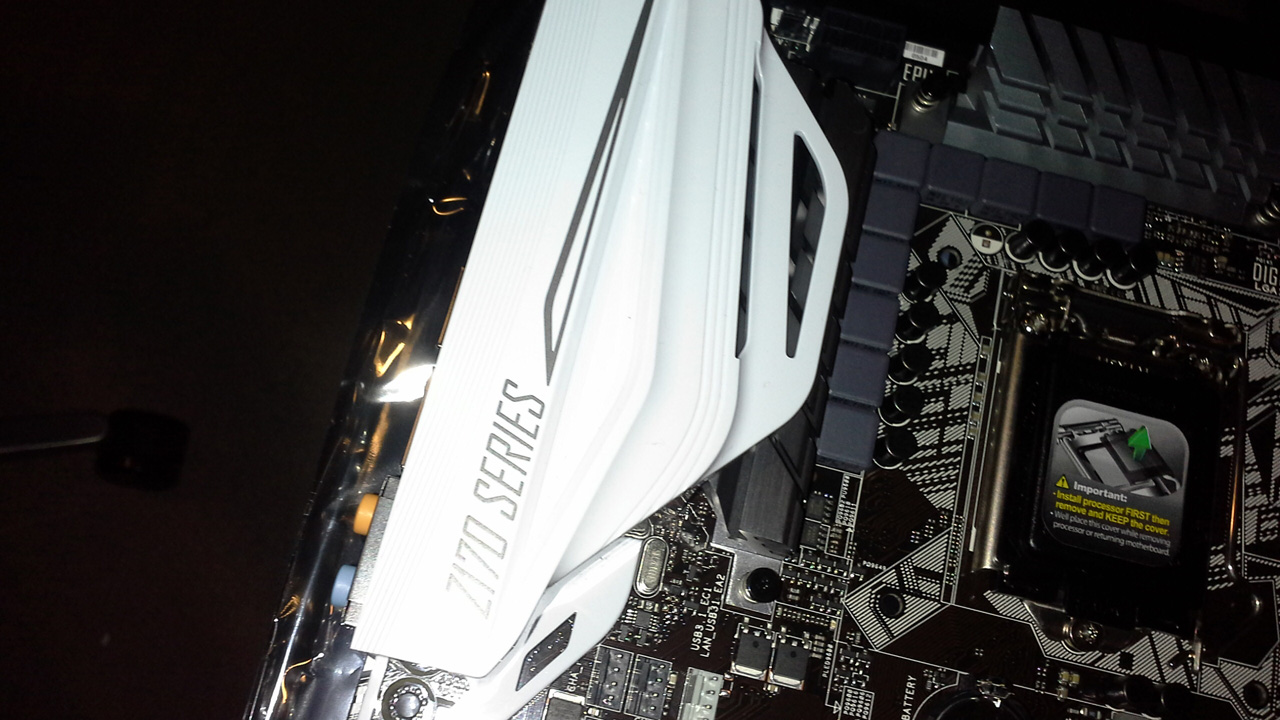 The BIOS is packed with utilities designed to extract easy last drop of potential from your system. All your fans can be adjusted and checked at a glance, enabling you to find that perfect sweet spot between fan noise and cooling efficiency.
As well as an optimised CPU, good memory features are also a must for decent gaming PC. Again, ASUS has you covered. There are four memory sockets tucked out of the way to the right of the CPU. Very sensibly positioned so as not to interfere with your CPU cooling solution.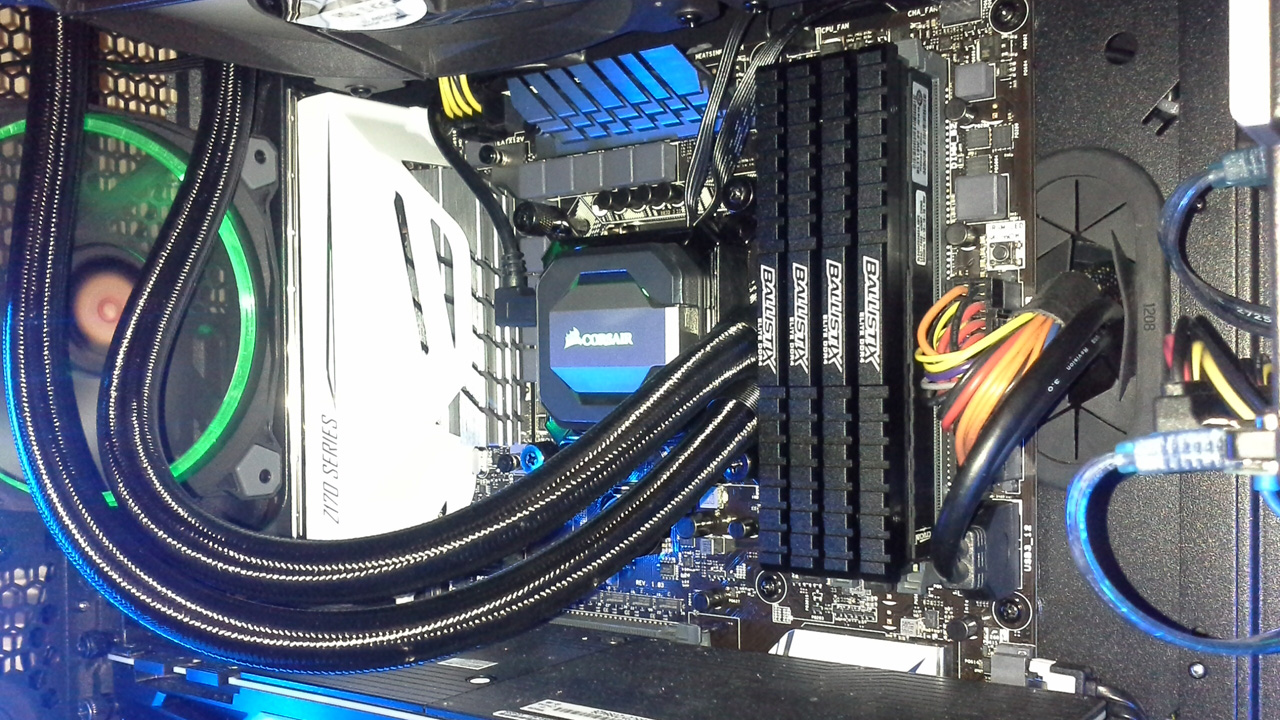 The board will happily take up to 64GB of DDR4 RAM running at a maximum of 3400Mhz using an XMP profile. As always, check the compatibility. There's a physical switch on the motherboard to enable XMP. I'm having no problems with 16GB of DDR-3200 Ballistix RAM from Crucial. I wasn't too keen about the way the memory sticks are secured with on only one side, requiring quite the push to get them in (and quite the tug to get them out), but this may be me just getting a bit cautious in my old age.
Whilst I was slotting an ASUS GeForce GTX 1080 Founders Edition in the machine, which is more than enough for today's gaming needs, the Z170-AR has three PCIe 3.0 x16 sockets, for either 3-way Crossfire or 2-Way SLI (the two card SLI limit is NVidia's recommendation, not ASUS's).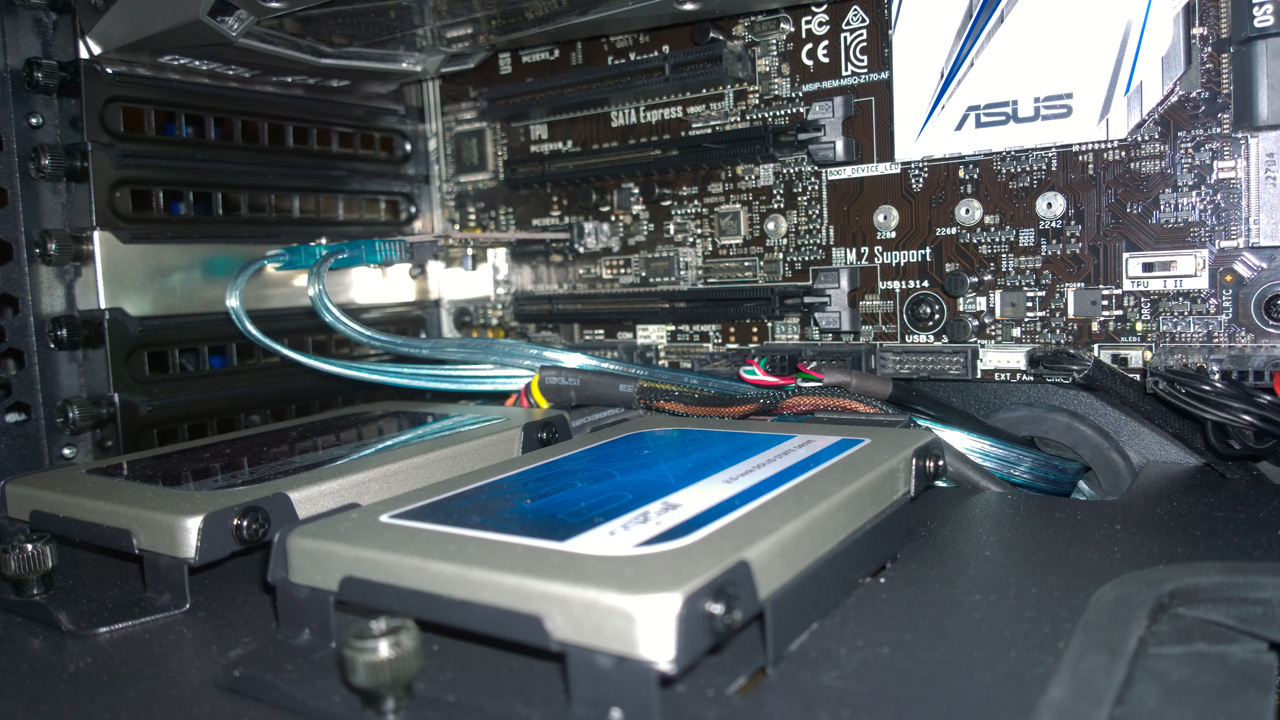 There's also a couple of PCIe x1 slots, one of which I've used to add a couple more SATA 3 devices via a third-party expansion card. For old timers, there's even a legacy PCI slot!
The ASUS Z170-AR has got your storage needs covered and totally future-proofed. The board has four 6GB/s SATA3 sockets and one SATA Express socket- which can also be alternatively used as two more SATA3 sockets. The board also supports the new M.2 format SSDs which can also be RAID'd with a PCIe NVMe card.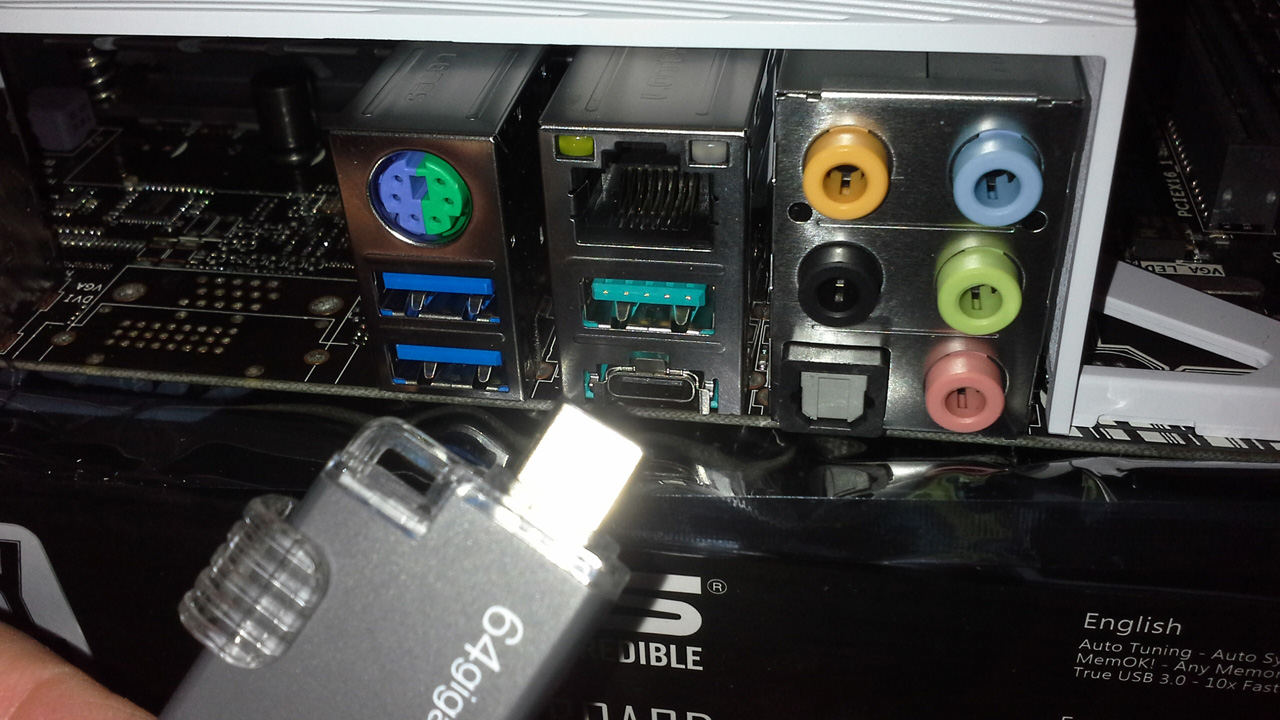 There's also USB 3.1 which utilises ASUS's exclusive USB 3.1 boost. As well as your standard Type-A USB sockets, the board also has one of the new (and much easier to insert) reversible USB Type-C sockets. For such an unassuming motherboard, the Z170-AR offers up some impressive storage features.
The Z170-AR has on-board sound provided by a Realtek-powered Crystal Sound 3 chip. This is an 8-Channel DTS capable sound system with an optional optical S/PDIF output. You are going to get a crisp sound with no on/off popping whether you are plugging it into a home theatre system or a set of desktop speakers.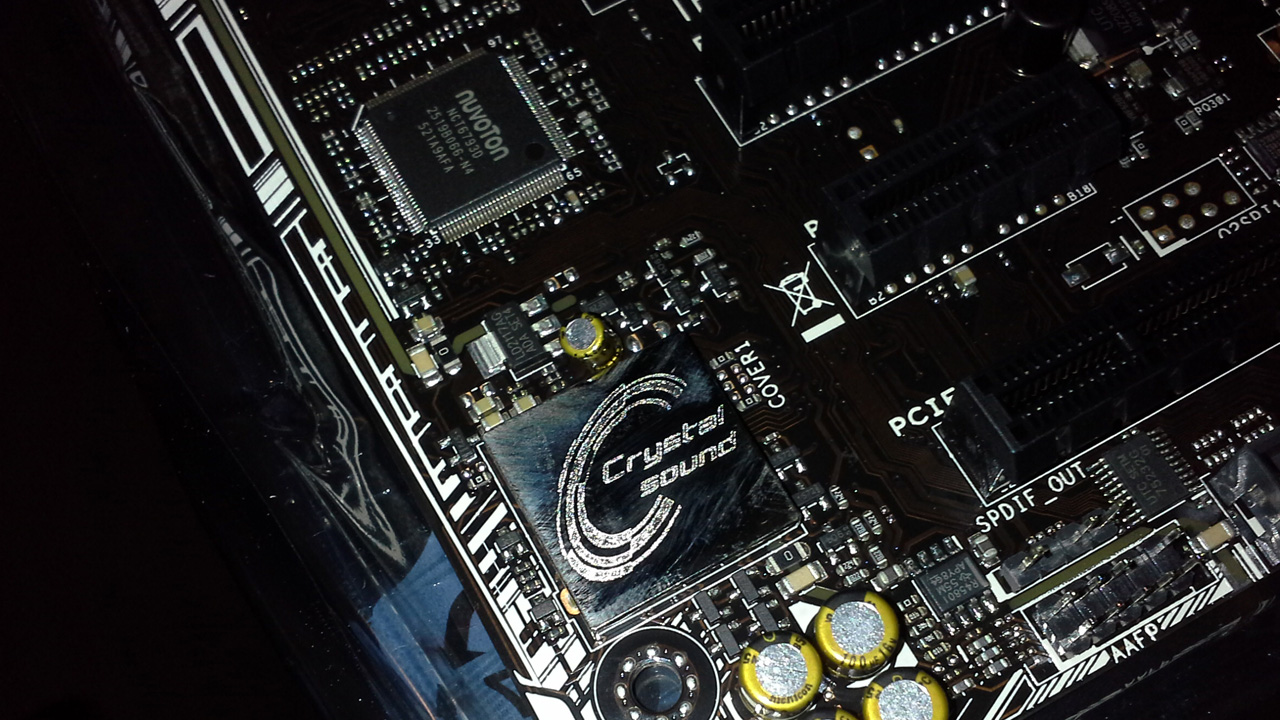 For those of you wanting to utilise the Skylake CPU's on-board GPU, the I/O accommodates both HDMI and DisplayPort. I really can't see why anyone would want to, but it's there if you need it.
Ethernet capabilities are supplied via an effective, but otherwise standard Intel gigabyte LAN. eSports players may find the packaged Turbo LAN software useful for prioritising game packets over the network.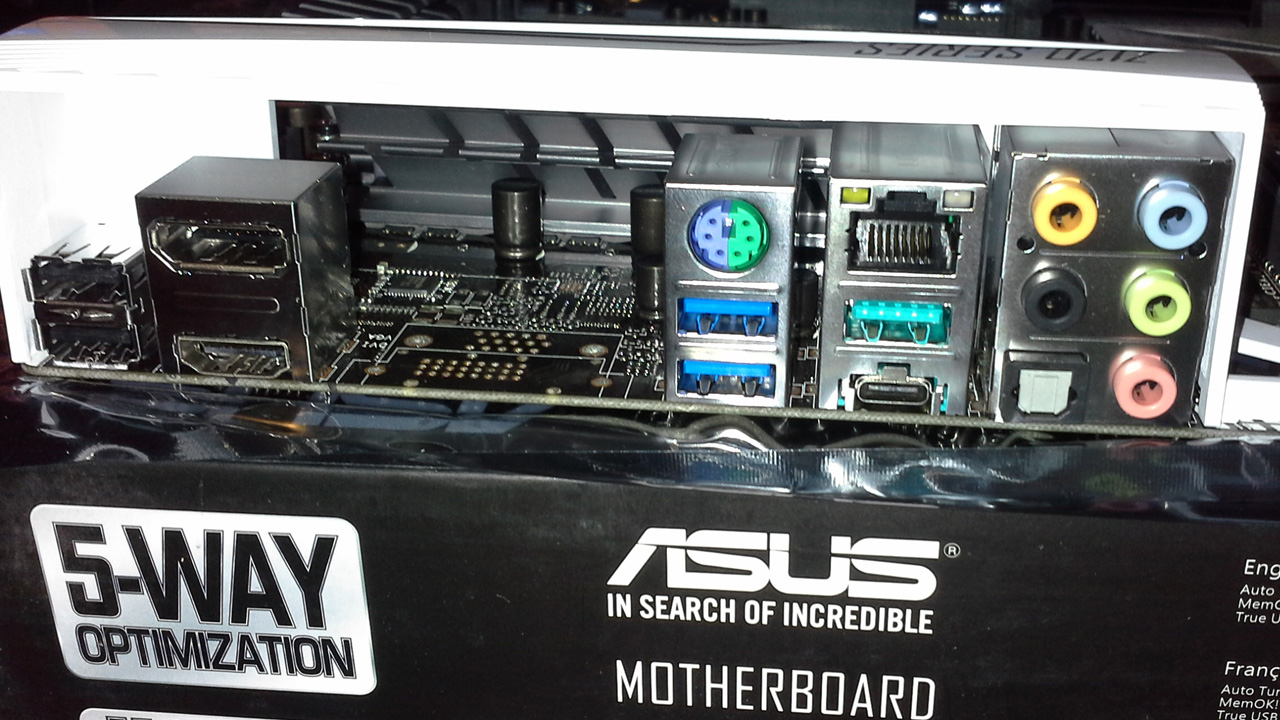 The Z170-AR boasts ASUS's 5x Protection II, something that you hope never comes into use, but offering piece of mind, looking after your investment behind the scenes.
LANGuard provides extra protection against power surges and static electricity. Overvoltage Protection shields the motherboard's circuitry against high-voltages from unstable of faulty power supplies. DIGI+ VRM monitors and controls power delivery to the CPU, apparently aiding system stability. The resettable fuses of the DRAM Overcurrent Protection safeguards your entire system against damage due to overcurrent and short-circuits.
I'm not sure if it's because the inclusion of a stainless-steel I/O back plate on the 5x Protection list doesn't really count, but there is a sixth protection. The board is apparently guarded from electrostatic discharge. This shouldn't exempt you from wearing your anti-static wrist-strap when assembling you PC, but does at least serve as insurance when you realise that you never attached it to anything.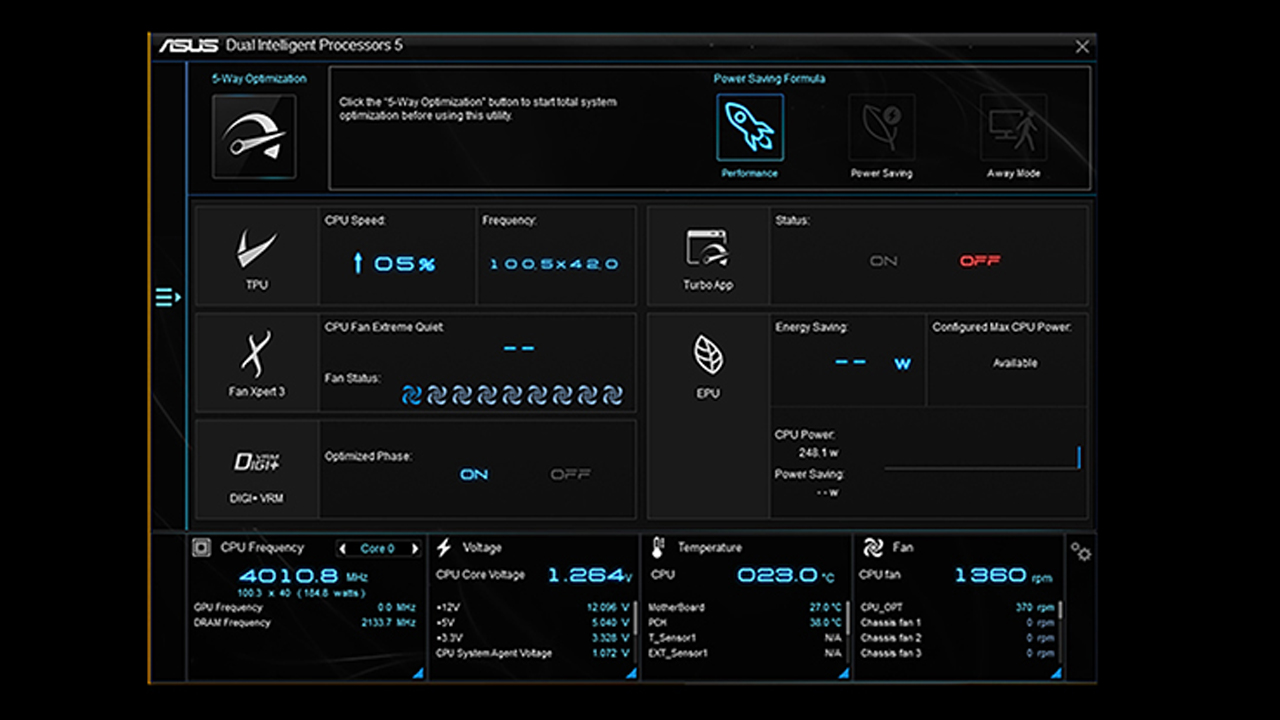 The motherboard comes with a suite of software that is entirely optional to install. I'm a bit of an agnostic when it comes to vendor-supplied software and tweaking programs. It's all down to personal preference.
The ASUS AI Suite does have some useful tools to tune and monitor your PC. The Duel Intelligent Processors 5 software is just one of the ways that you can overclock your ASUS-powered system.
The software-based 5-Way optimisation checks your system and adjusts the settings based on the results. It uses the Turbo Processing Unit settings, Fan Xpert 3 to adjust fan speeds, DIGI+ VRM, the LAN Turbo App and EPU energy settings to tune your PC.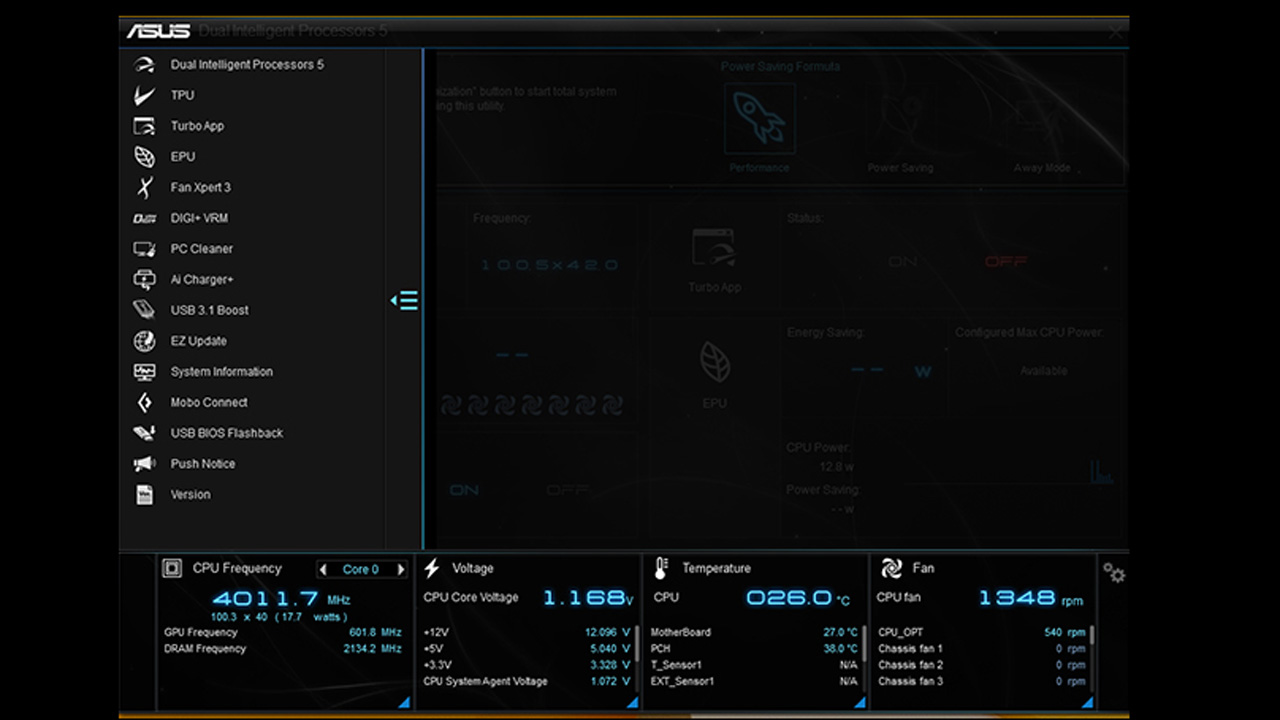 The 5-Way optimisation stress tests your system to the point of failure, in theory leaving you with a stable PC running at its peak. All these modules can be access individually to adjust your PC as you wish within the Windows environment.
There are some other utilities to auto-update the ASUS software and drivers, flash the BIOS (not from windows, people, please) and boost your USB 3.1 up to 10GB/s.
All the options in the ASUS AI Suite can be accessed from the very user-friendly ASUS UEFI BIOS. And this is worth noting if you are intending to run VR equipment with the board. There are reports that the ASUS AI suite plays havoc with your HTC Vive VR kit. I had no trouble for about a week and then the Vive lost all tracking.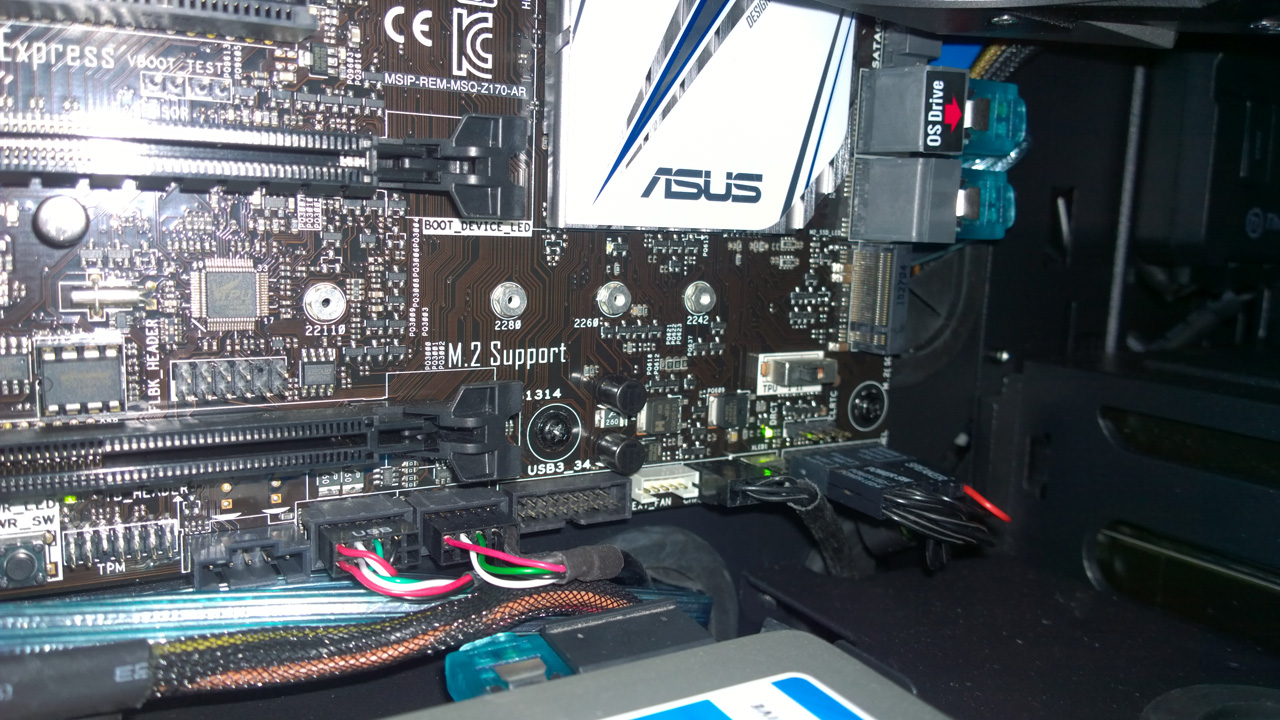 This could be a conflict between the ASUS software and SteamVR or just my bad luck. I am running three monitors and an HTC Vive, so I'm asking for a bit of trouble. I've also got my USB slots maxed out with dongles and other peripherals. What I do now is that after uninstalling AI Suite and GPUTweak all my problems went away.
My advice to VR owners is approach AI Suite with caution. Give it a go if you must, but if it all goes wrong, AI Suite is your likely culprit. Also, be sure to update all your motherboard drivers from the ASUS website, in particular the new USB driver that improves stability with VR equipment.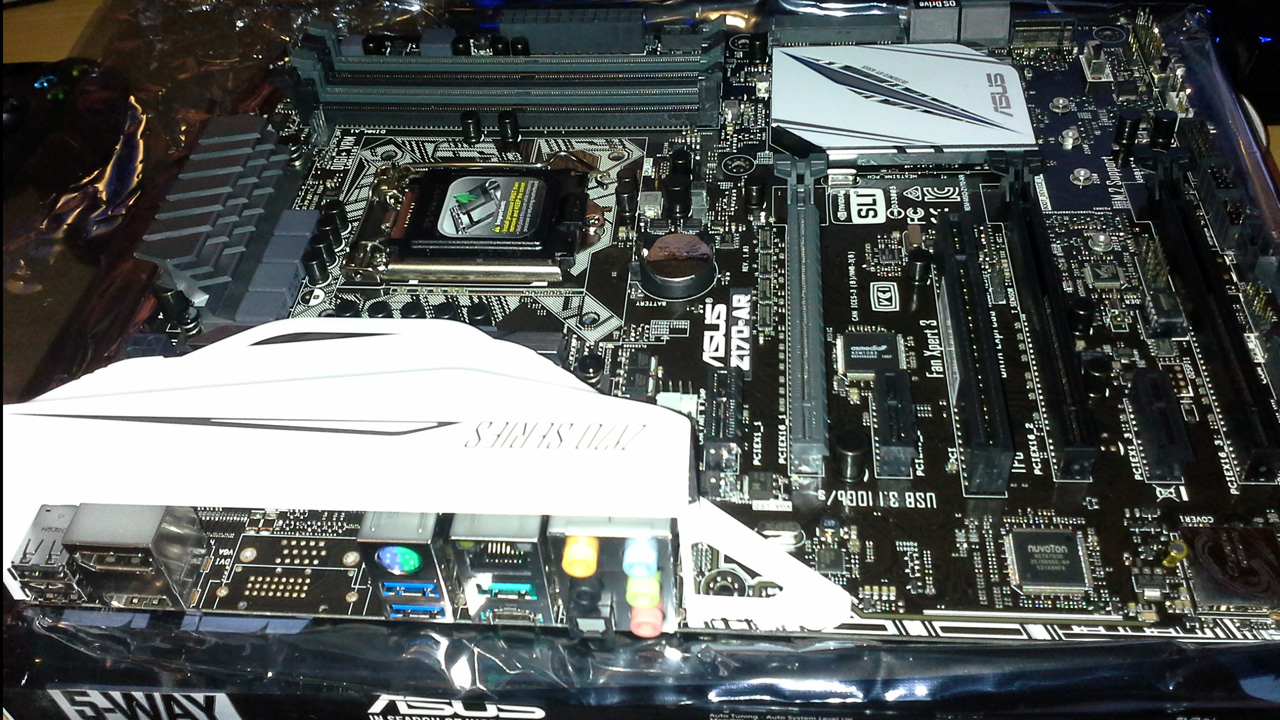 The loss of AI Suite shouldn't upset VR gamers keen to overclock their rig. There are three ways to overclock your CPU with the ASUS Z170-AR.
The first is using AI Suite from the Windows OS which, as previously mentioned, I don't recommend unless you are just testing the waters. The second is with the BIOS, using the quick and nasty (but effective) EZ Tune.  And the third, by the old-school manual tweaking of the FSB frequency, the CPU multiplier, voltage and fan curves. I'll leave overclocking up to you, suffice to say I'm running an i7 6700K with 103Mhz FSB with a 45x multiplier that's giving me an easy rock-solid 4.63Ghz CPU speed.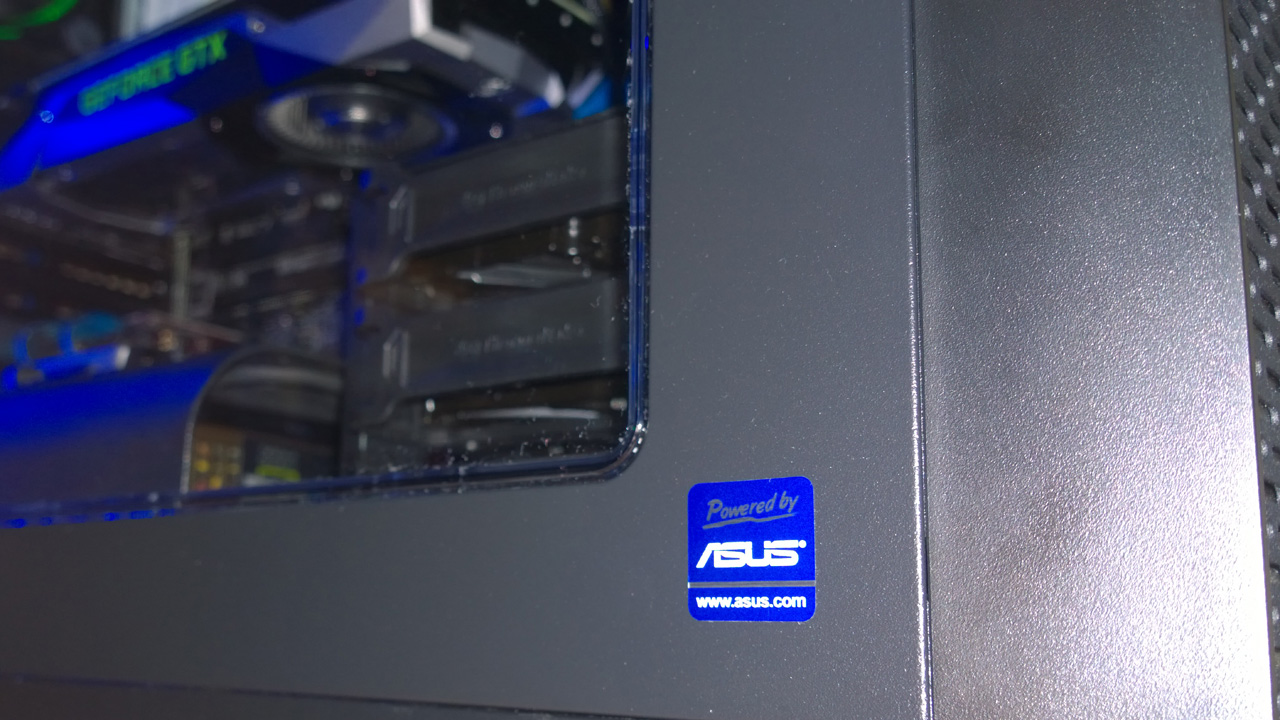 I've spent the last week running using the ASUS Z170-AR to play games across three monitors and in VR on the HTC Vive. I've heated the CPU, overclocked from 4.2Ghz to 4.6Ghz, using 3D rendering software, with no problems- with the exception of those arising from the AI Suite. I'm pretty sure that the CPU can be pushed a lot further and I'm looking forward to using all the overclocking features of the board.
The ASUS Z170-AR packs a massive punch for such a reasonably-priced board. It has all the functionality to provide newcomers with all the tools they need to enter the world of overclocking as well as access to enthusiast-level system tweaks to get the maximum out of your components. I'm really impressed with the user-friendly UEFI BIOS and just how fully-featured it is.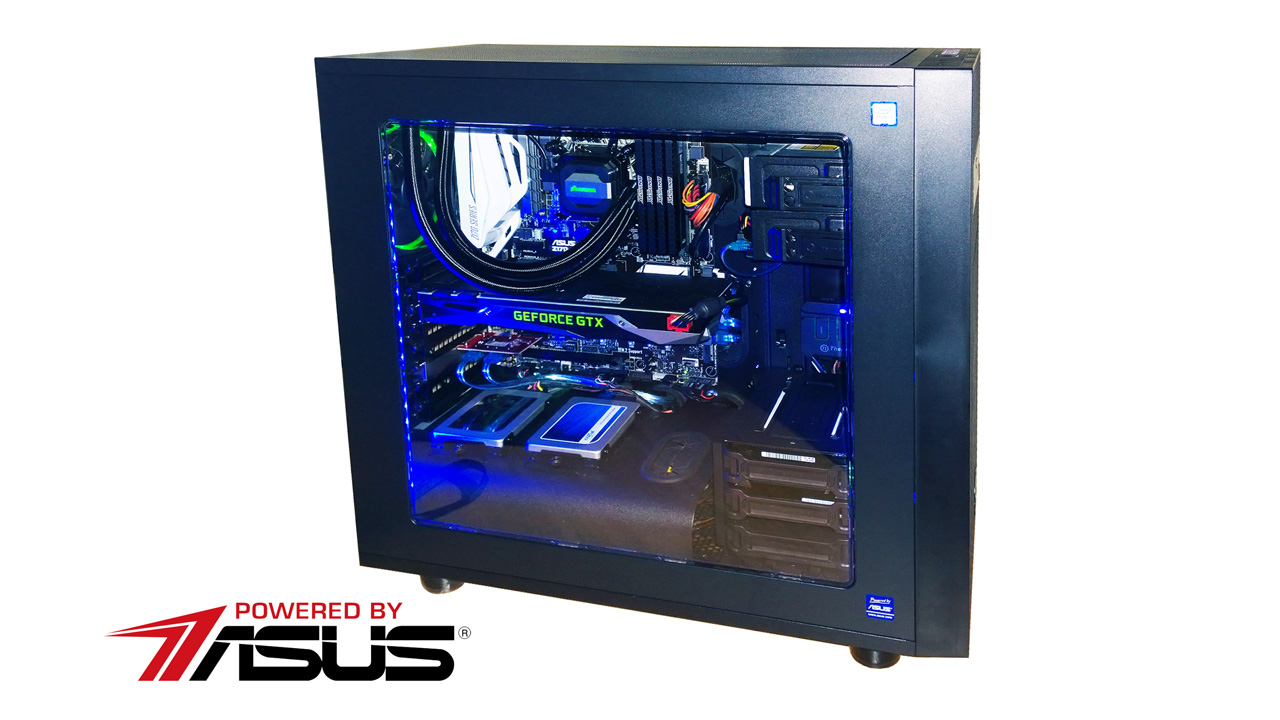 Gamers wanting a VR-ready PC should seriously consider the ASUS Z170-AR over other more expensive boards. Put the money you save towards an i7 6700K or some fast DDR4, you'll be very happy.
But remember to think twice about using the AI Suite and to update those USB drivers!
Look out for my full article on building a VR PC, powered by ASUS, soon.